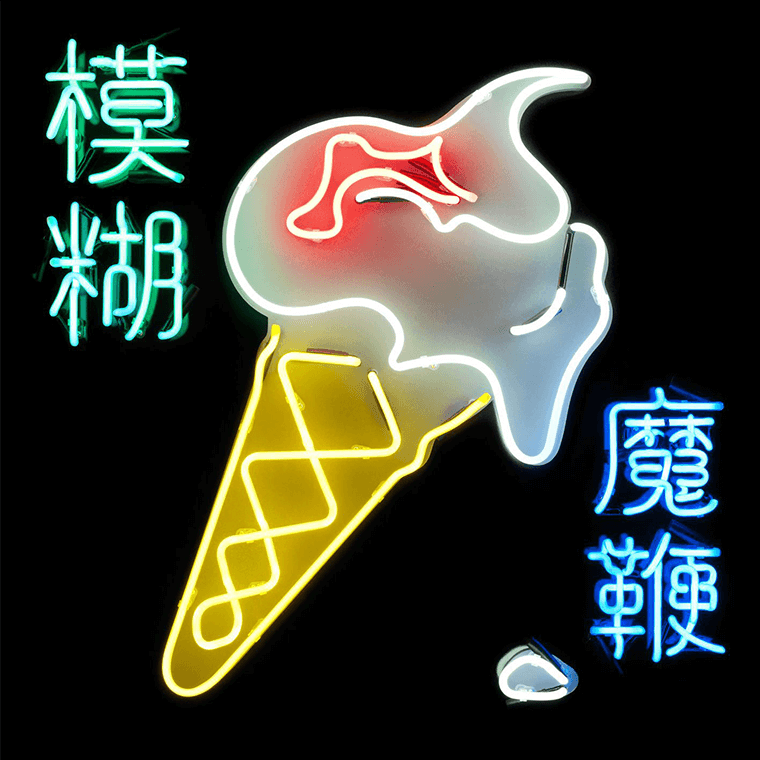 This is the first Blur album with guitarist Graham Coxon since 1999. We've felt like this has been coming ever since the four members reconvened for gigs in 2009, but a measly clutch of tracks in the interim dulled that optimism. Maybe Blur were never going to give us another album, we thought…
When the Tokyo Rocks festival – at which Blur were scheduled to play – was cancelled in 2013, idle studio noodlings in Hong Kong became the basis for a fully-fledged return. Ideas that had been kicking around suddenly began to coalesce and 18 months later Damon Albarn gave Coxon and producer Stephen Street the nod to do something with them. He liked what they came back with.
And so do we! And, if you're a Blur fan, we bet you will too.
The Magic Whip is very Blur – from the petulant, wonky Go Out to the murmuring, drifting melancholy of My Terracotta Heart. It's interesting to hear the singer abandon the wounded introspection of last year's Everyday Robots for the la-la-la-ing, ramshackle Ong Ong, or the guitarist shelving his rough punky excursions for the hazy groove of Ghost Ship. The Magic Whip really highlights the easy interplay of the band, complementing one another's strengths.
In an unlikely twist for Blur there doesn't seem to be a hit, save perhaps the choppy, deliriously riffing I Broadcast. Its best track is probably the understated epic Thought I was a Spaceman, with Sad Damon lost in Apollo chat, NASA bleeps and tremolo sweeps, picking over unnamed regrets. But the big smashes are beside the point when it's sweet enough to have them back at all.
So what do we think overall? If you're a Blur fan like us, you'll love this album. However, if you've not experienced the band before, you may be better off starting with Parklife.