Oh Clarkson, why do you insist on having your own foot for dinner? On a Top Gear challenge involving lorry driving, he was heard to claim that all lorry drivers were murderers. This prompted 1,800 people to complain and for the MP for Ipswich to call for Clarkson's resignation.
Clarkson apology, shock horror! Yes, it's true, Jeremy does occasionally apologise, but of course in his own special way. After telling Australian journalists that PM Gordon Brown was a "one-eyed, Scottish idiot," Clarkson later said: "In the heat of the moment I made a remark about the Prime Minister's personal appearance for which, upon reflection, I apologise." Of course he then clarified his contrition by pointing out that he hadn't apologised for calling Brown an idiot.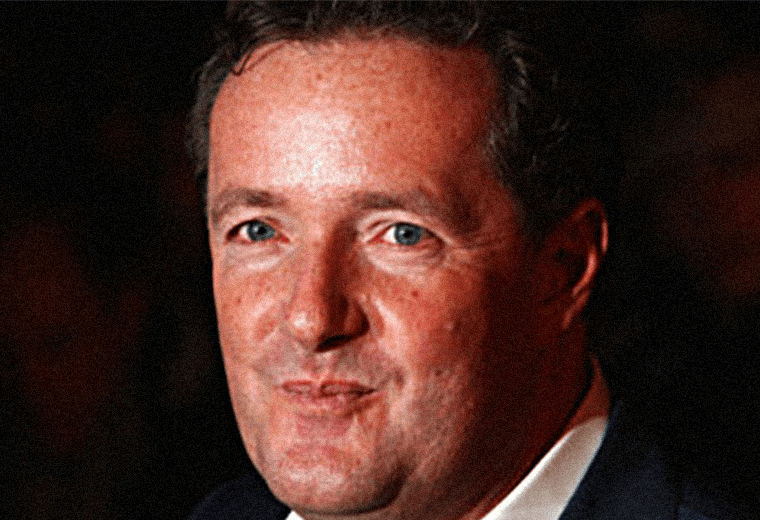 Now here's a real divider of opinion, who would you support in a fight between Jeremy Clarkson and Piers Morgan? The feud started after the news editor published pictures allegedly showing the presenter cheating on his wife. Both were present on the final flight of Concorde in 2003, during which Clarkson poured a glass of water over Morgan. Then things got nasty at the 2004 British Press Awards when Clarkson punched Morgan in the face three times.
When Oxford Brookes University decided to award Clarkson an honorary degree, more than 3,000 people signed a petition in protest, citing his stated 'disregard' for the environment. One protester went one step further and at the ceremony flung a custard pie in Clarkson's face.
The Toyota Hi-Lux that the Top Gear team attempted to destroy is now a thing of legend and on display in the studio. However, in the process of trashing it, Clarkson drove it head on into a tree in the car park of St John the Baptist church in Churchill, Somerset. The council assumed the damage had been caused by vandals until a member saw the programme. The BBC was forced to apologise and pay £250 in compensation.
Once again demonstrating the toughness of a vehicle, this time the new Discovery, landed Clarkson in trouble with the Scottish Ramblers' Association after he drove the car to the top of Ben Tongue mountain. Dave Morris, director of the SRA said: "We found Clarkson's stunt highly irresponsible. Driving to the top of a mountain over open ground is inevitably going to cause damage to the countryside. It is wrong of the BBC to promote such hare-brained and reckless behaviour."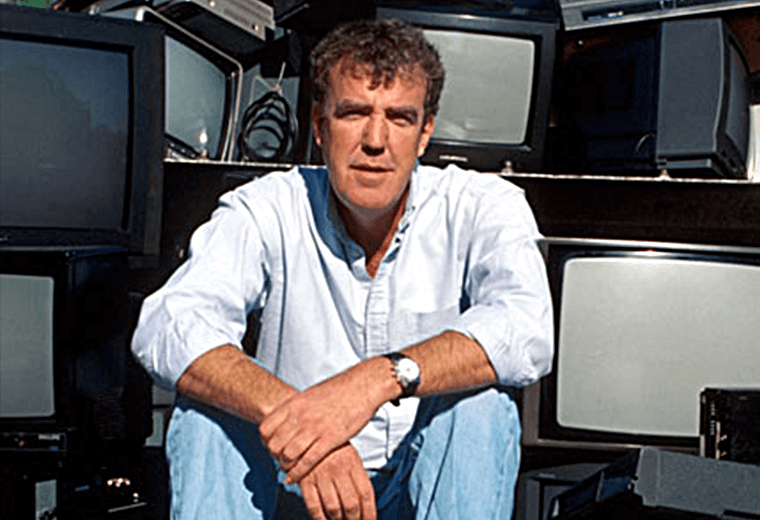 Hyundai lodged a complaint after Clarkson's comments at the 1998 Birmingham Motor Show where he alleged that the staff on the car maker's stand had "eaten a dog", and that the designer of the XG model had probably eaten a spaniel for lunch. In 2007, Clarkson was criticised in the Malaysian parliament for saying that the Perodua Kelisa was made: "in jungles by people who wear leaves for shoes."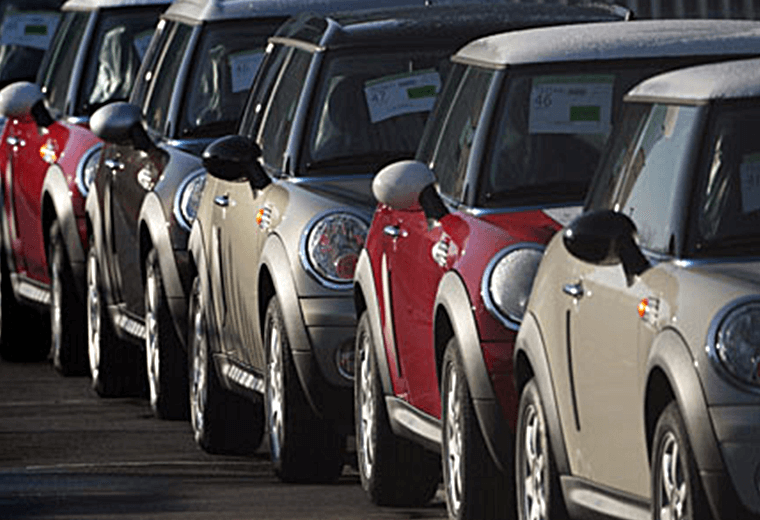 Fortunately the Germans saw the funny side when Clarkson reviewed the new Mini, built under the auspices of BMW. The presenter told the Top Gear audience that the car was now "quintessentially German", gave a mock Nazi salute and set the sat-nav destination as Poland.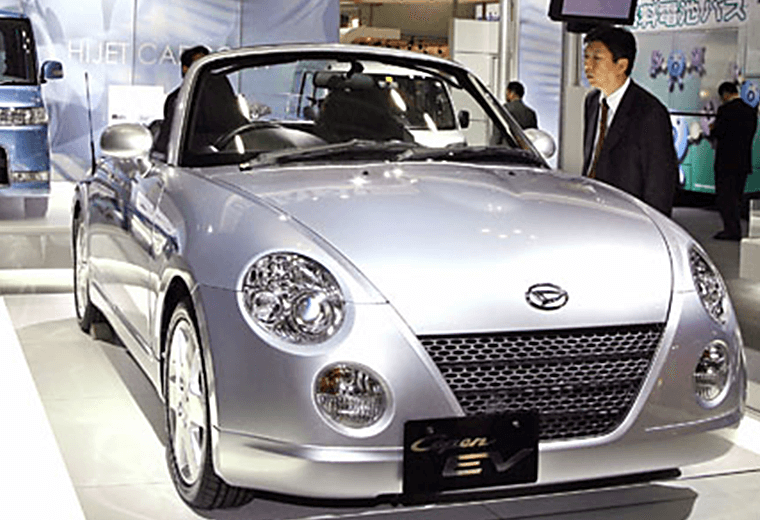 Part of the Clarkson persona is that of excessive blokeishness (read – close-minded and dumb) so it was perhaps no surprise when he described the diminutive Daihatsu Copen as "very ginger beer", implying it was gay. The BBC upheld the complaints of four Top Gear viewers despite that earlier in the year it had warned viewers that offensive jokes would remain an "integral part of its content."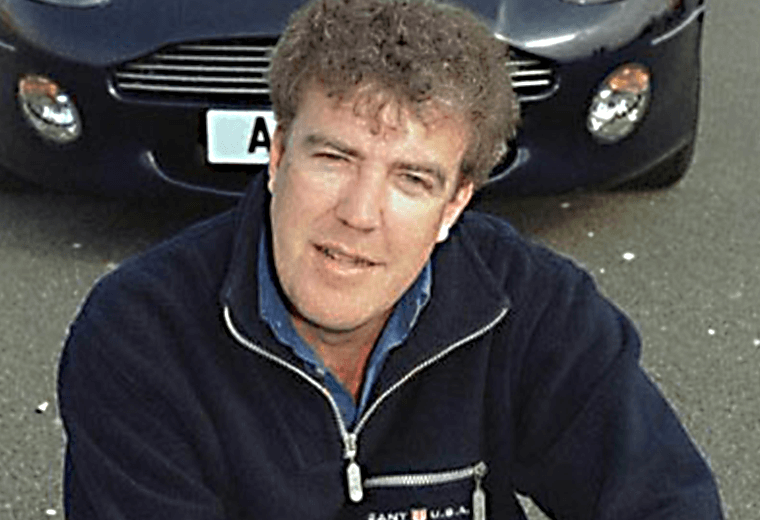 Clarkson's views dismissing man's contribution to climate change are well known, but a group of protesters stated they were being "as blasé as him" when they dumped horse manure on the drive of his Chipping Norton home. Clarkson responded by saying: "Teenage girls get into a strop about all sorts of things."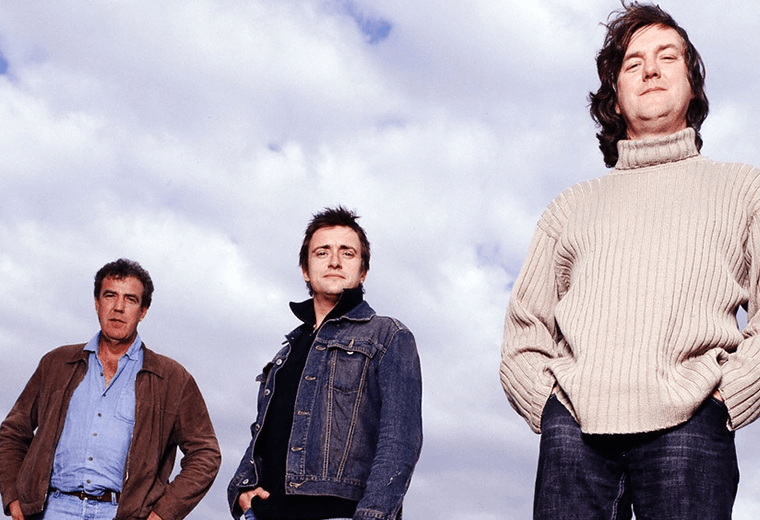 Top Gear has become famous for its challenges. One of the most noteworthy was the attempt by Jeremy Clarkson in a Toyota Hi-Lux to race a dogsled-mounted Richard Hammond to the North Pole. During the journey, Clarkson and May enjoyed a G'n'T, stating that as they were technically in international waters, drink-driving laws didn't apply. The BBC Trust was not amused however, saying it: "was not editorially justified in the context of a family show pre-watershed".
Clarkson admitting an error is practically unheard of. But that's just what happened when he published details of his bank account in his Sun newspaper column to prove that the worry over identity theft was being overplayed. However, one enterprising viewer took the information and used it to set up a direct debit to the charity Diabetes UK. In a subsequent Sunday Times column Clarkson wrote: "I was wrong and I have been punished for my mistake."
Even his fellow presenters aren't immune from Clarkson's jibes. When Richard Hammond returned to the show following his 288mph jetcar crash, Clarkson literally added insult to injury by asking if he was now "mental". The charity Headway, which supports people with brain injuries responded: "This has created such anger among members of Headway. It really was offensive and insulting to all those people living with brain injuries."
Not content with insulting other countries, Clarkson has also managed to alienate significant swathes of his own. The good folk of Norfolk started a 'We Hate Jeremy Clarkson' club after he implied they were backwards by saying that in the 'flat and featureless' county people point and say: "Hey, look, it's a car!" Lincolnshire residents were also up in arms after Clarkson said he drove through it fast and recklessly because it was so boring.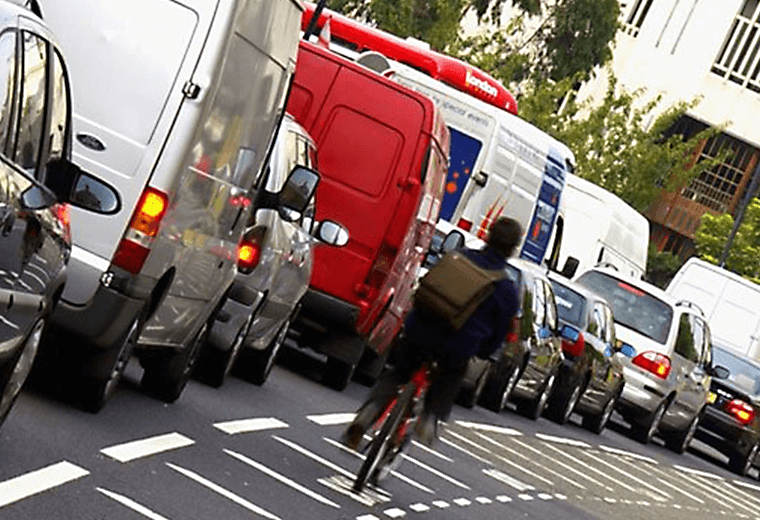 Perhaps unsurprisingly, from the man who once wrote: "I don't understand bus lanes. Why do poor people have to get to places quicker than I do?", Clarkson is not a fan of road users who aren't in cars. In response to the uptake of pedal power following the 7/7 bombings he warned cyclists: "Do not cruise through red lights. Because if I'm coming the other way, I will run you down, for fun", and "Do not pull up at junctions in front of a line of traffic. Because if I'm behind you, I will set off at normal speed and you will be crushed under my wheels." What a nice chap.