Genre: Pop
Score: ★★★★★
The astonishingly prolific Damon Albarn has finally got round to his first solo album, and it's a quiet triumph. What makes it such a darn good effort? Well…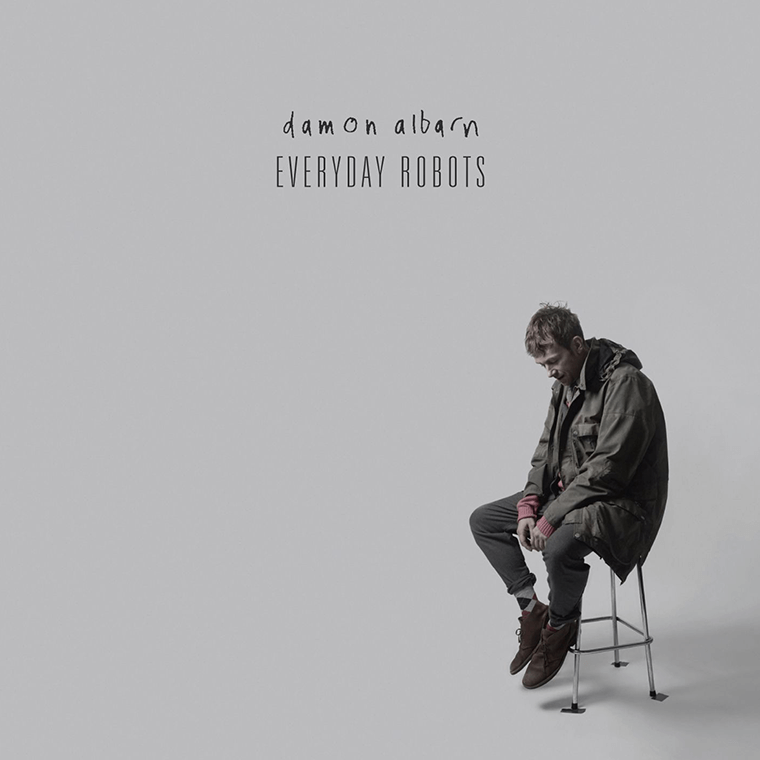 Everyday Robots sees the Blur frontman laying himself bare as pretty much the only man in the room. Produced by his XL boss Richard Russell, this is Albarn picking over his past to sometimes revealing effect.
It's a melancholy record, yet unspeakably lovely with it.
The moments when Albarn lifts the tempo above funereal are rare and only lighten the mood briefly. Mr Tembo (a song about a baby elephant, oddly enough) floats on an airy African groove, and the final song Seven Seas of Love is jaunty and soothing in equal part. These aren't the heart of the album though.
That's found in the title track's mournful observations about pervasive technology, The Selfish Giant's softly jazzy but glum ruminations on a failing relationship, and in beautiful epic You And Me's frank disclosure of days spent with "tinfoil and a lighter".
In recent interviews, Albarn's been open about his previous heroin use and that confessional aura – along with reflections on his Leytonstone childhood on Hollow Ponds – suggests we're delving into the Albarn psyche on this album.
Perhaps that's an illusion, because Everyday Robots is above all mysterious. That, and yet another classic in the career of one of our finest artists.