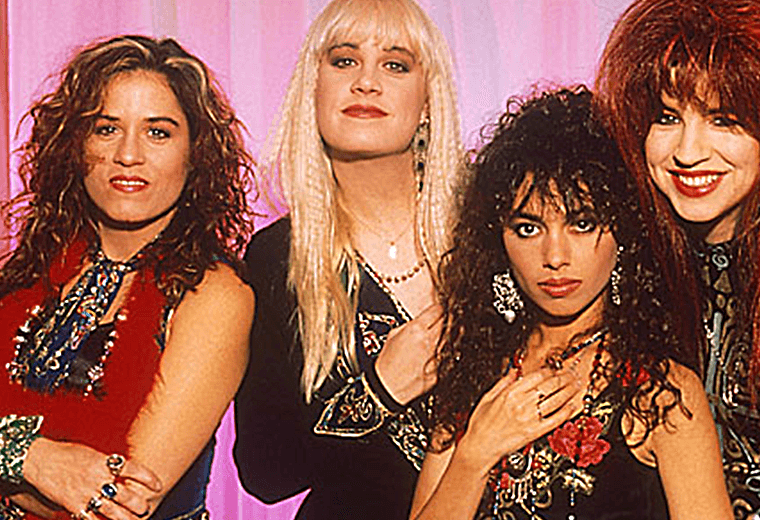 We couldn't help falling in love with brown-eyed girl Susanna Hoffs of The Bangles in the 80s. Not to say that we didn't harbour a secret affection for the rest of the band too, of course! Their most famous records, Manic Monday from 1985 and Eternal Flame from 1989, marked them out as one of the key girl bands of the period.
Where are The Bangles now?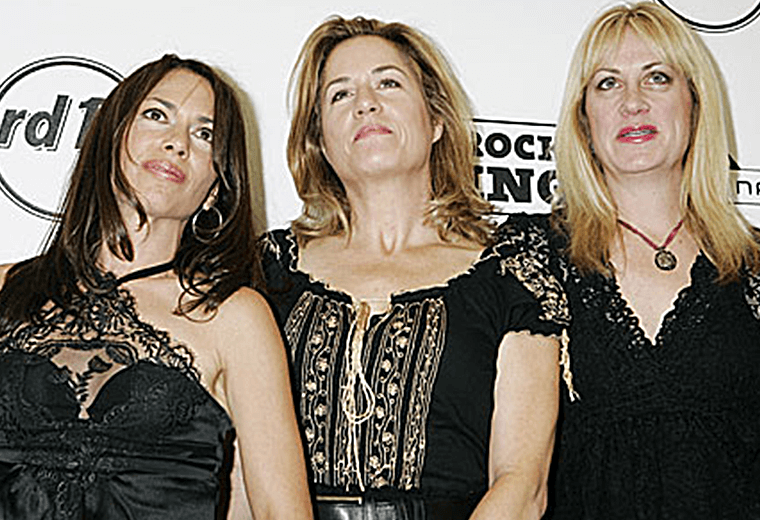 Despite all the fame the band argued constantly and split in the late 80s. Hoffs began a solo career while sisters Debbie and Vicki Peterson also embarked on new ventures. A decade later they reformed for an Austin Powers movie soundtrack. An album and tour followed and the girls have been working together ever since.
Grammy award winning band The Go-Gos were massive in the early 80s in the US. They were the first chart busting all-female pop band to write and perform their own tunes, and their blend of new wave and pop was hugely popular. But after numerous line-up changes and other problems, the girls officially split in 1985. Aww…
Where are The Go-Gos now?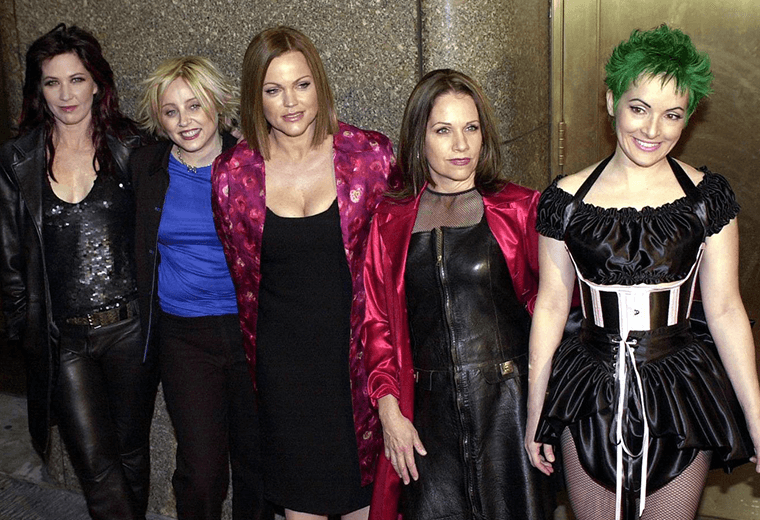 Singer Belinda Carlisle went on to have a massive solo career with tunes like Heaven is a Place on Earth. The girls reformed in 1999 and 2001 and have been performing ever since.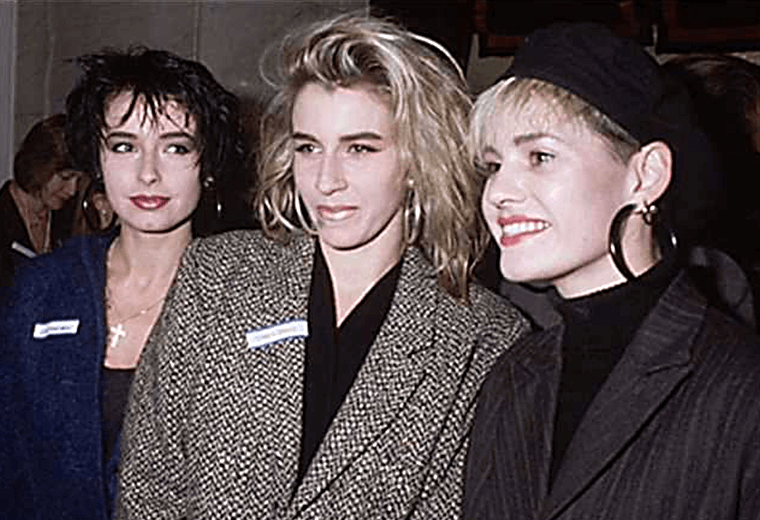 Formed in 1979 by pals Siobhan Fahey, Keren Woodward and Sara Dallin, Bananarama were the biggest girl band of the 80s. They even entered the Guinness Book of Records for having the most chart entries for an all-female band! Tunes like Robert De Niro's Waiting, Venus and Cruel Summer became key 80s anthems.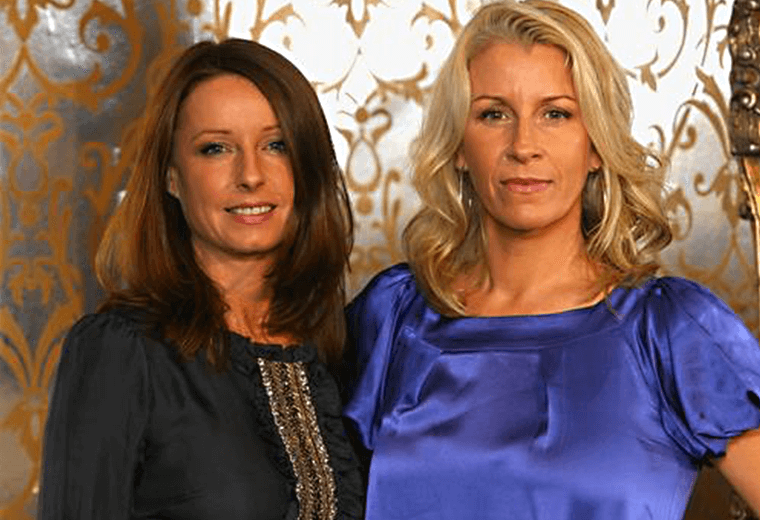 The recent 80s nostalgia has proved good for Bananrama, and a club version of Really Saying Something in 2005 brought them a whole new generation of fans. Will Bananarama soar to the top of the charts again now that we've gone 80s mad? We hope so!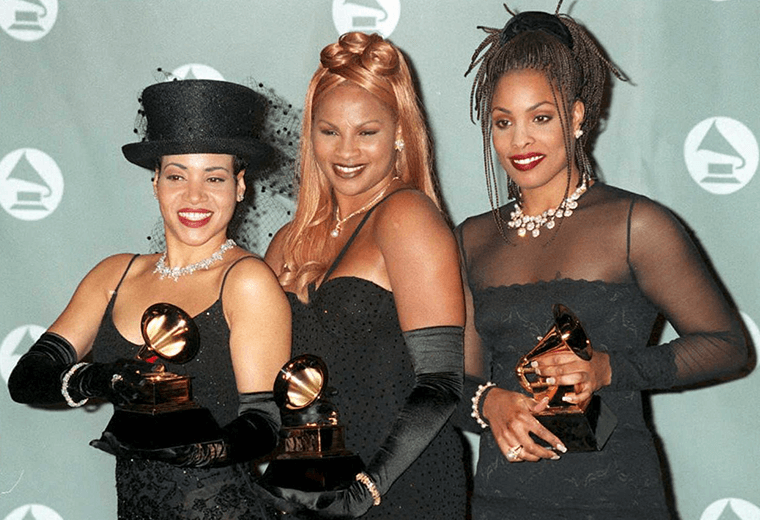 Salt-n-Pepa were one of the most successful female rap acts of all time. Made up of Cheryl James (Salt), Sandra Denton (Pepa) and DJ Deidra "Dee Dee" Roper (Spinderella), one of their most famous hits to date is Push It, which was originally a B-side. They also had a massive hit with Let's Talk About Sex, which got us singing along thanks to how catchy it was. The band split up in 2002.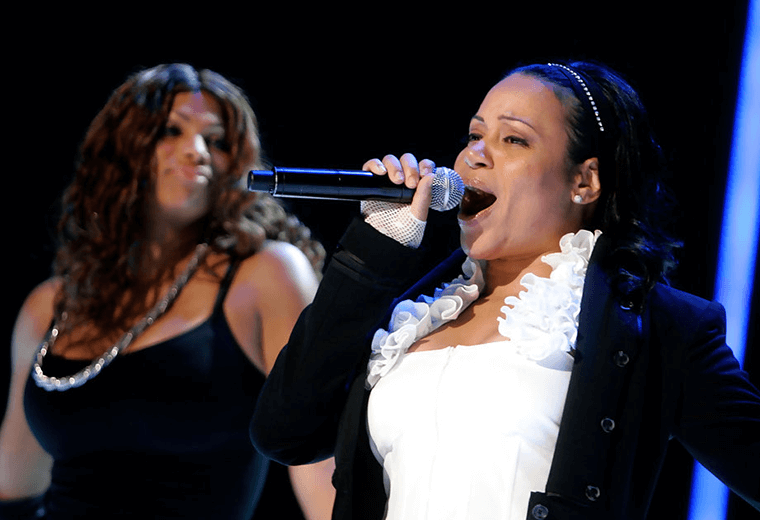 After the split, Salt continued with a solo career while Pepa wrote an autobiography and launched a social network called Let's Talk About Pep. Meanwhile, Spinderella became a popular radio presenter. The trio reformed in 2007 for the VH1 reality series The Salt-n-Pepa Show.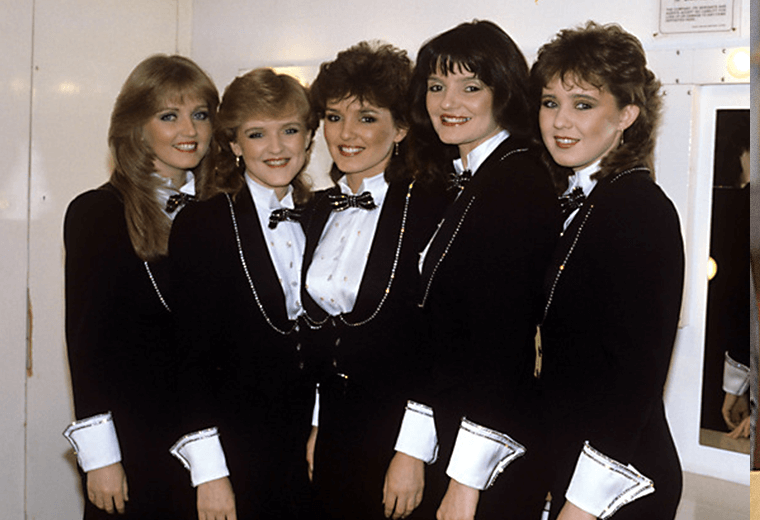 The Nolans are best known for their catchy hit I'm In The Mood For Dancing, but the fresh-faced band of Irish siblings were much more than just a one hit wonder. They toured endlessly (including stadium gigs in Russia and Australia) and didn't really stop performing in some form or another until 2005. They also have a huge following in Japan. Who would have guessed!
Where are The Nolan Sisters now?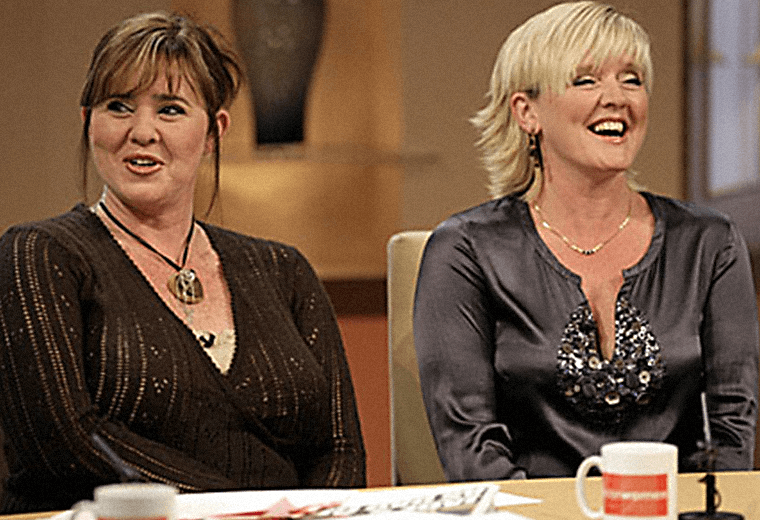 Some of the sisters pursued solo careers as TV presenters and actors (Bernie and Coleen) while others (Linda) have had roles in musicals and Annie wrote her memoirs. In 2009, Maureen, Linda, Bernie and Coleen Nolan, came back together to undertake concert tour of the UK and Ireland, resulting in a brand new album.
Sisters Mel and Kim Appleby were massive in the mid-80s with a string of catchy pop hits, including Showing Out and Respectable. We loved their funky dance moves and urban fashion sense (all that stonewashed denim – just great) and they were on route to mega-stardom until Mel fell ill in the late 80s.
Where are Mel and Kim now?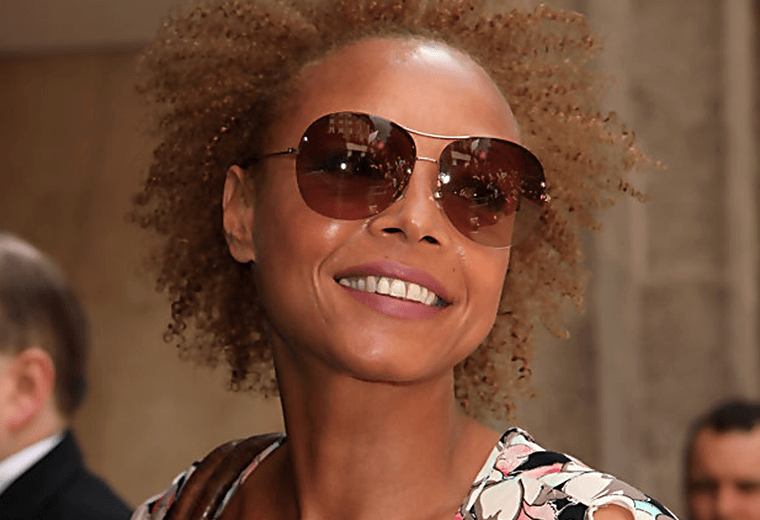 Sadly, Mel passed away in 1990, but her sister Kim went on to have a modest solo career and has remained in the music industry working as a session singer. She's also ventured into acting, featuring in daytime soap Doctors.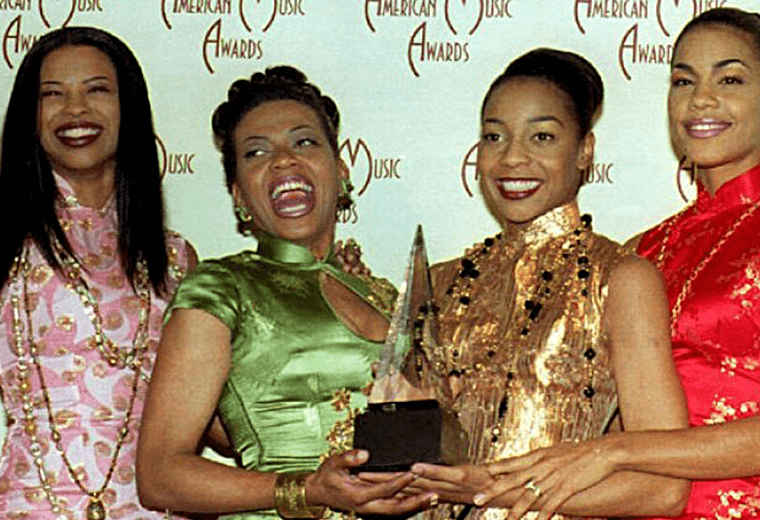 En Vogue are one of the most successful girl bands in history. They've sold over 20 million records, won countless awards and produced classic songs like My Lovin' (You're Never Gonna Get It), Hold On and Free Your Mind. Their 1992 album Funky Divas brought a new wave of sexy, sassy songs crashing through a music scene over-run with pop.
Despite being a bit quiet in the mid-90s, En Vogue have never actually split. They've remained a solid chart topping unit for decades - although admittedly they've never attained the success of their early years. But then lightning rarely strikes in the same place twice!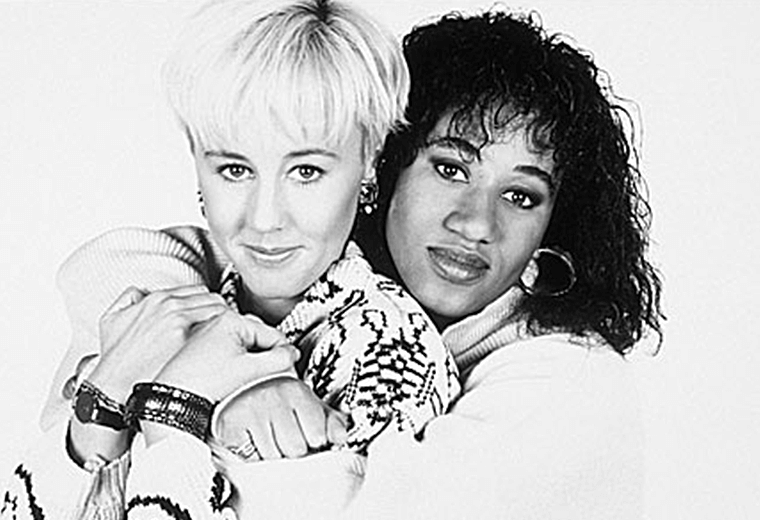 Did you know that Pepsi and Shirlie were originally backing singers for Wham? Soon after they left they became a girl band, and created many top ten tunes including Heartache and Goodbye Stranger. They also toured extensively, but eventually split.
Where are Pepsi and Shirlie now?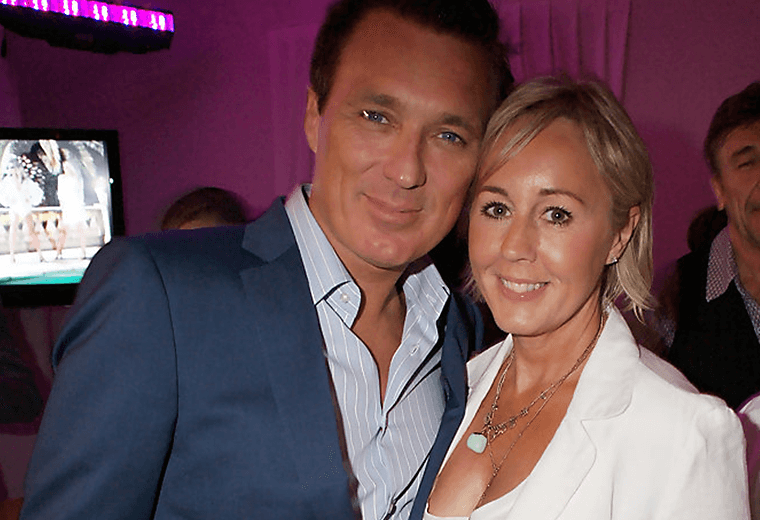 Pepsi continued to sing backing vocals before moving to New Zealand to run a gift shop. She later returned to the UK and now lives in Norwich. And here's a surprise - Shirlie married Spandau Ballet's Martin Kemp! She also runs an entertainment company.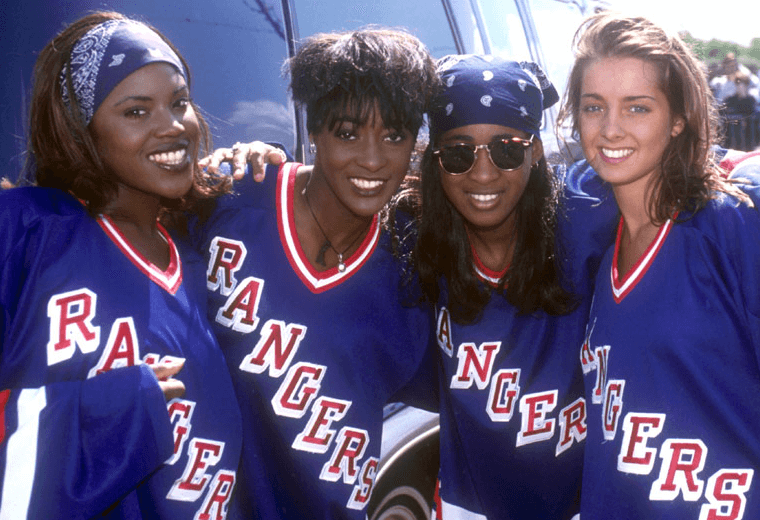 Formed in 1992, Eternal comprised sisters Easther and Vernie Bennett, Kéllé Bryan and Louise Nurding. Their debut single thrust them in to the limelight and they soon became one of the biggest girl bands of the 90s.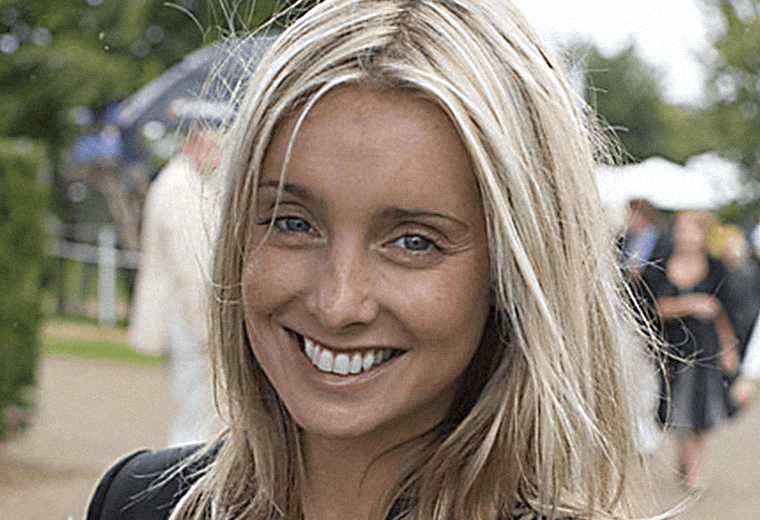 Louise had a half decent solo career then married footballer Jamie Redknapp and became a TV presenter. The other girls continued as Eternal, desperate to break the American market. They didn't, but were surprisingly very big in Japan. We guess Japan just has a fondness for girl bands!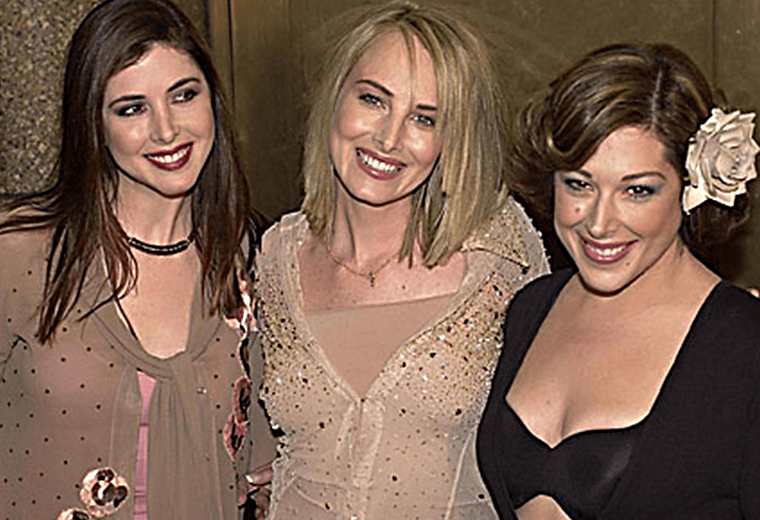 Formed in 1989, Wilson Phillips had an impressive musical pedigree. Carnie and Wendy Wilson are the daughters of The Beach Boys' Brian Wilson, while Chynna Phillips' parents were in The Mamas and Papas. Their debut single, Hold On, from 1990, was a worldwide smash, and had us singing into our hairbrushes like crazy (but only when no-one was looking).
Where's Wilson Phillips now?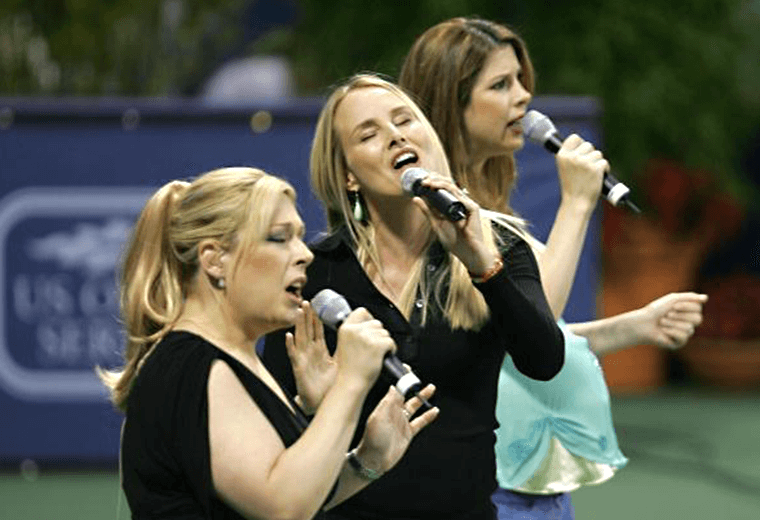 Carnie and Wendy released a Christmas record and Carnie carved out a career as a TV chat show host. Chynna also launched a solo career. The girls reformed in 2004 with an album of cover versions, so we could continue our hairbrush-microphone antics unabated!