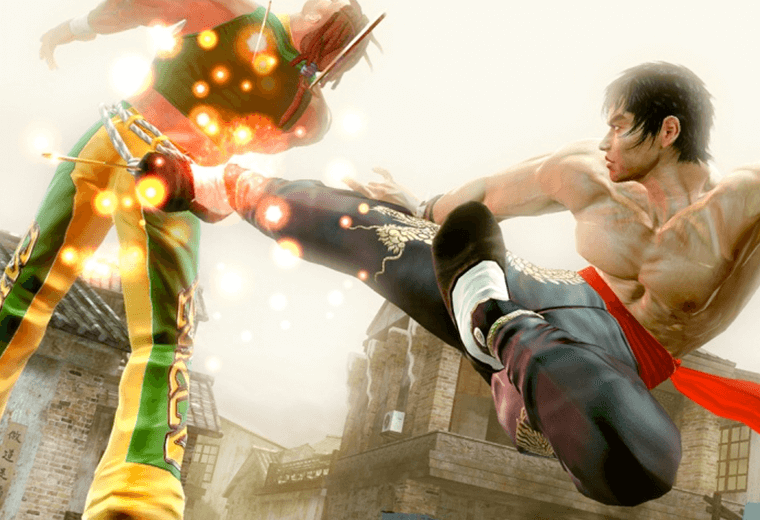 It may not be up there with the original Tekken, but once you've experienced the tasty graphics of a modern Tekken game, going back is hard to do! Of all the sequels, we think this one nailed the fighting game on the head best.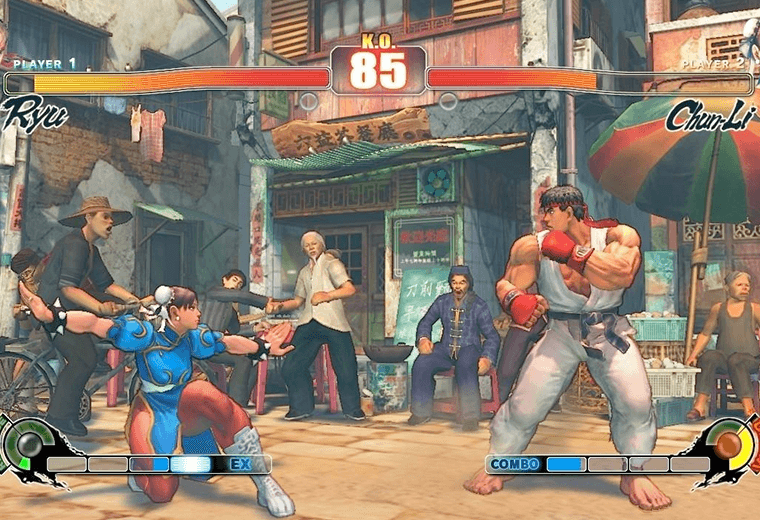 It virtually invented the idea of one-on-one beat 'em ups and now, thanks to this stunning sequel, Street Fighter is back on top as the world's favourite fighter. The basics can be picked up by anyone, but true mastery, like a real martial art, will take a lifetime... Hadouken!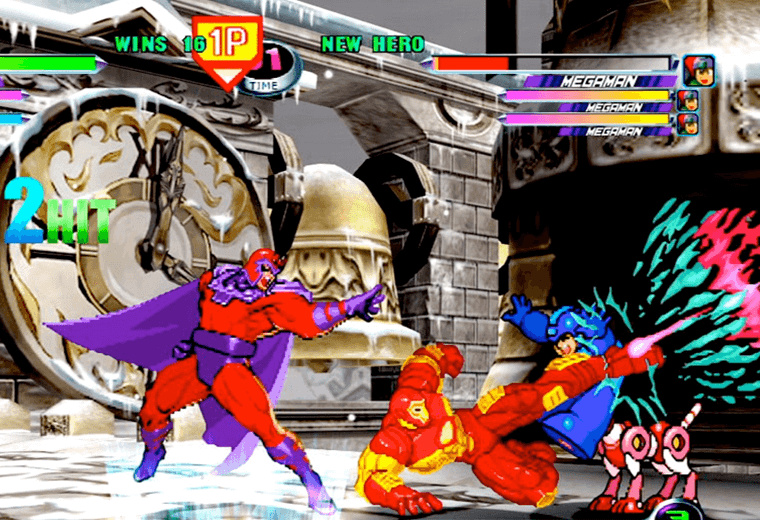 Iron man? Why are you kicking Megaman in the face? Our favourite fighting games are those that smash together two worlds, and Marvel vs. Capcom 2 does this perfectly.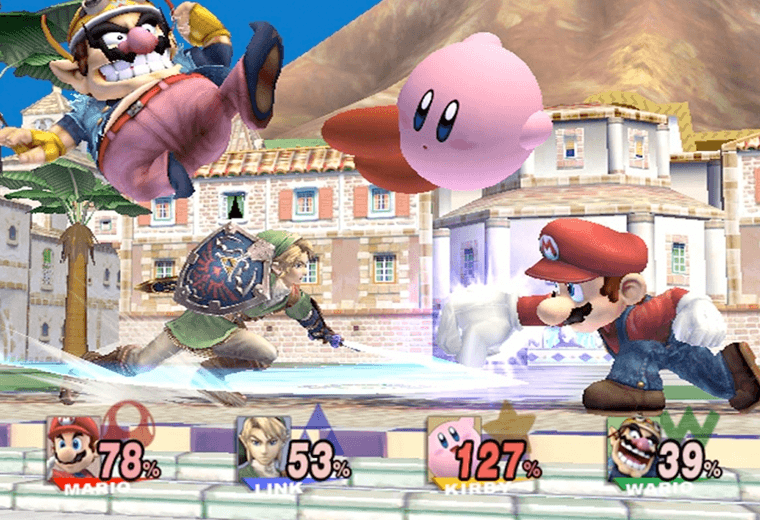 Some dismiss it as just a party game, but there's as much depth here as almost any other fighter. It does play completely differently though, with an emphasis on using power-ups and weapons as much as each character's set of moves.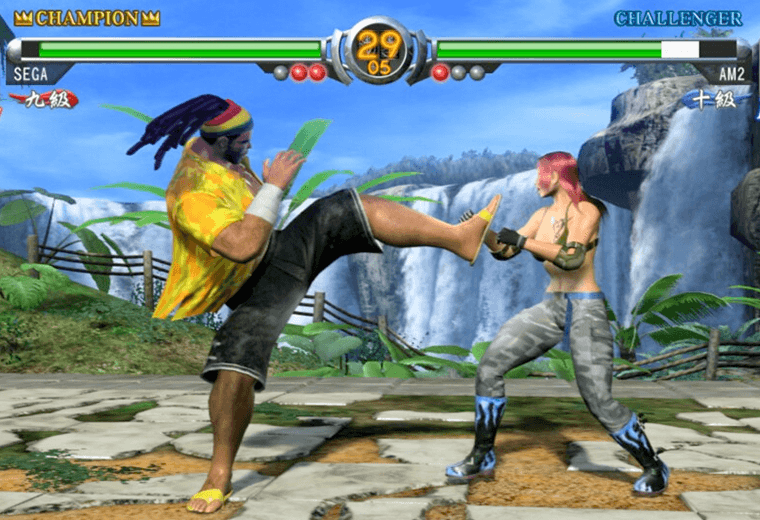 The first ever 3D beat 'em up is still the best. The game's not as popular as it is used to be, with less people willing to learn its complex controls. Anyone that does though is treated to one of the deepest and most technical fighters ever.
Tekken's weapon-wielding little brother, SoulCalibur, has always been one of the best-looking and most accessible of fighters. And who doesn't love Mitsurugi and his katana wielding ways? Or Voldo and his Marilyn Manson-esque fighting style?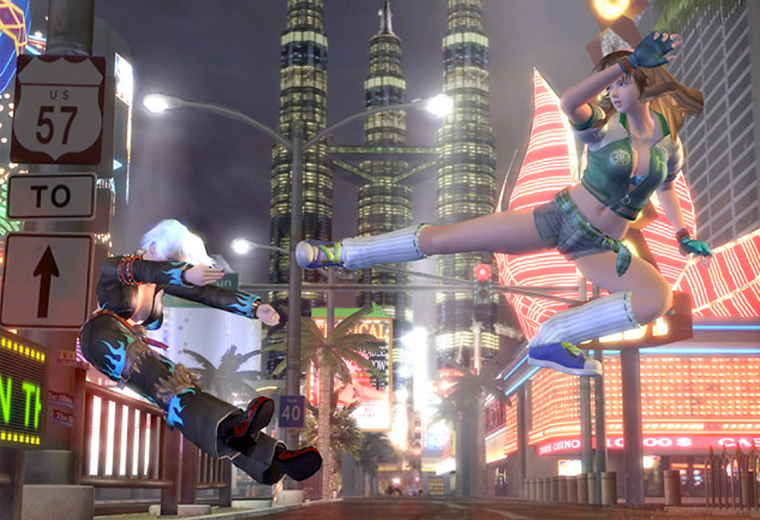 This one's our favourite entry in the often-controversial fighting series. While it's main features may be, um, quite obvious, the sheer depth of its fighting mechanics attract fighting fans from far and wide.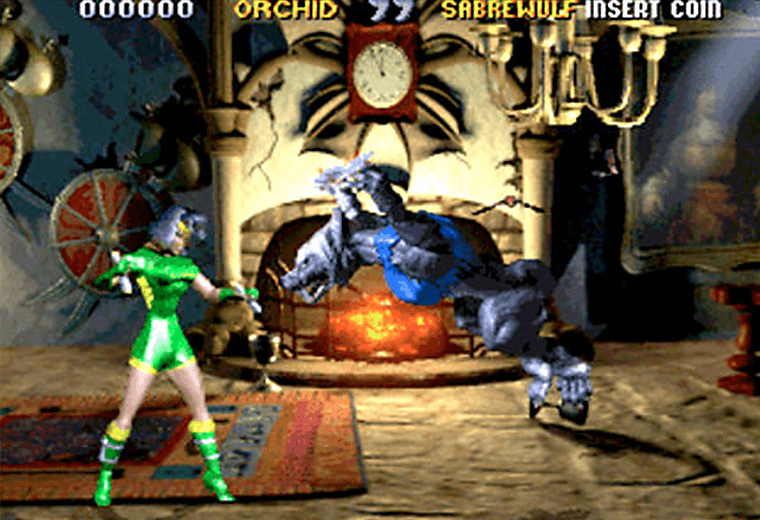 Killer Instinct might have been remade for the new generation of consoles, but the original SNES version is still the best. SPINAL!
BlazBlue: Calamity Trigger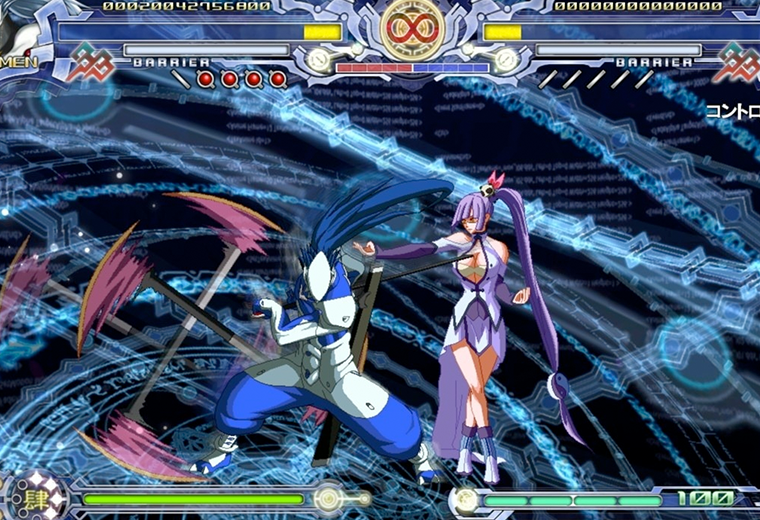 In a world of 3D fighters, it's nice to see that 2D is still kicking bottom. The curiously named BlazBlue is packed solid with memorable fighters and a truly epic fighting system that is just… totally crazy.
It might look blocky now, but back in the day Bushido Blade was one of the best fighters around. Unfortunately for the weapon-ready fighting game, it was soon forgotten once SoulCalibur hit our screens.
WWE Smackdown! Here Comes the Pain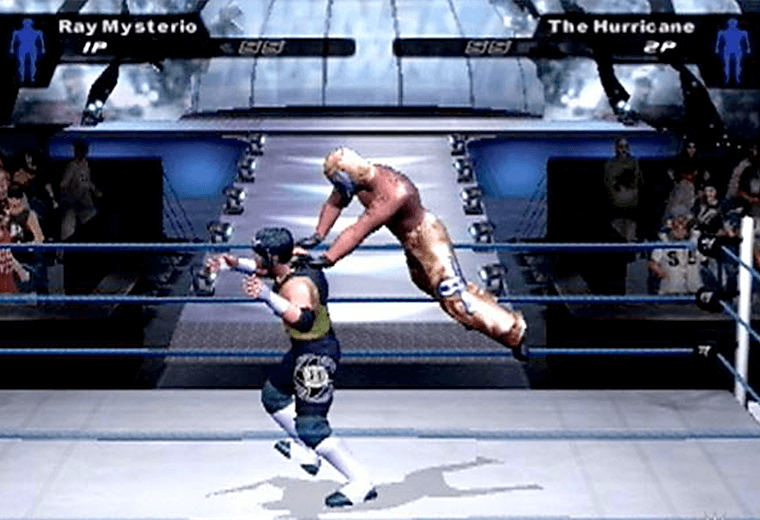 Is there anything better than making your own wrestler and sending them up against The Rock, or The Undertaker? Our teenage selves didn't think so, which is why we've put this epic wrestle 'em-up in our list.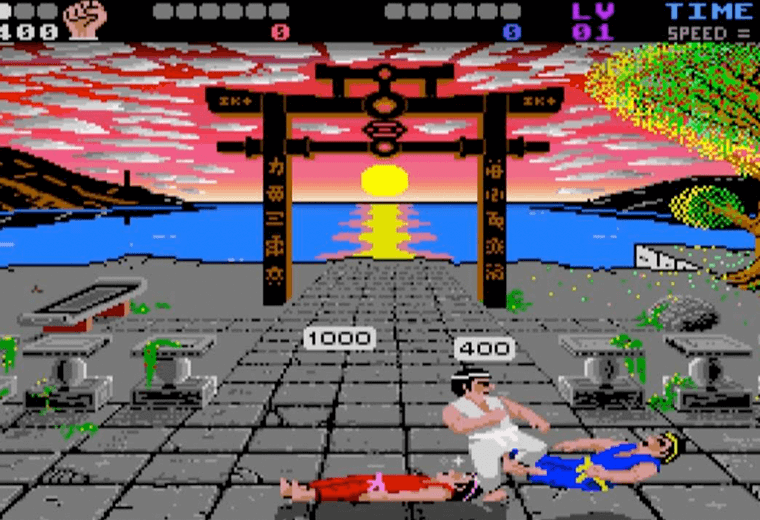 For many older UK gamers this was their intro to the joys of pyjama-clad violence. The game was famous for having three fighters on screen at once and for a button that made the combatants' trousers fall down. It's almost as if the Three Stooges had a fighting game!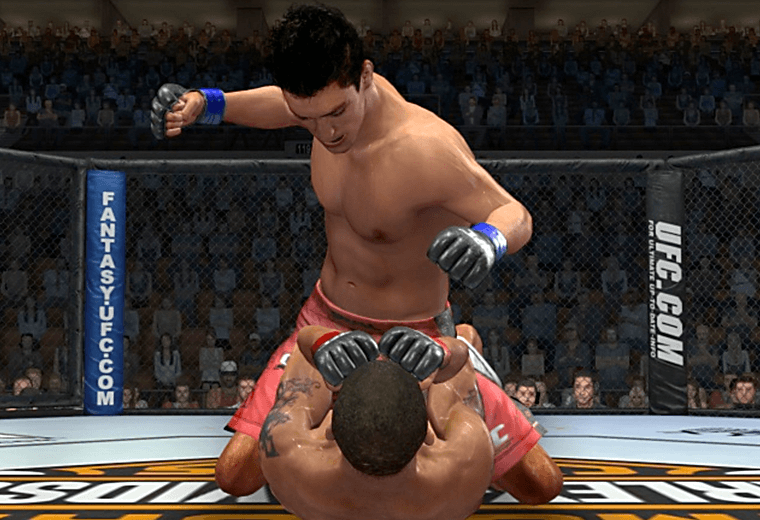 Ultimate Fighting Championship is just about as close to a real live beat 'em up as you can get, so it's no wonder it works well as a game. Undisputed is probably the best in the series, with a great mix of fighting styles and very accessible controls.
Dragon Ball Z: Burst Limit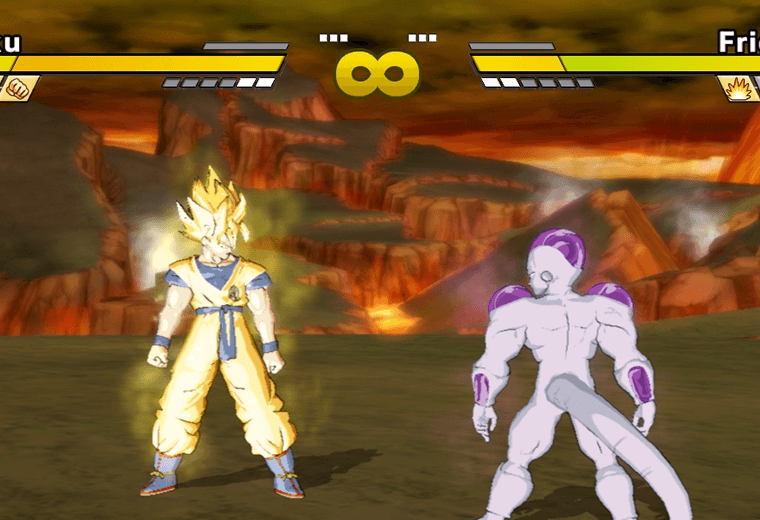 Who doesn't want to be Goku? All our dreams of being a Super Saiyan came true when we got our hands on Dragon Ball Z: Burst Limit. And there's nothing more satisfying than launching a Spirit Bomb right into Vegeta's smug face. Take that!
Mortal Kombat vs. DC Universe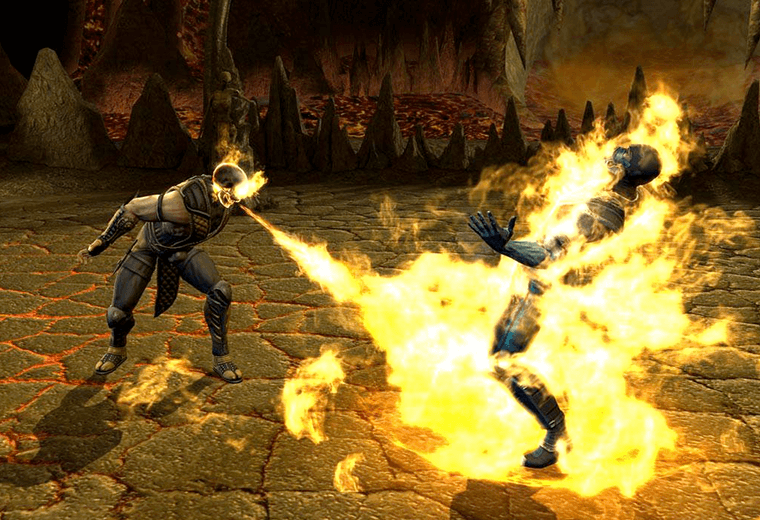 It's not as violent as other entries in the Mortal Kombat series, but who could ever pass up the chance to watch Superman beat seven shades of ouch out of Johnny Cage? Those sunglasses won't save you this time, Cagey boy.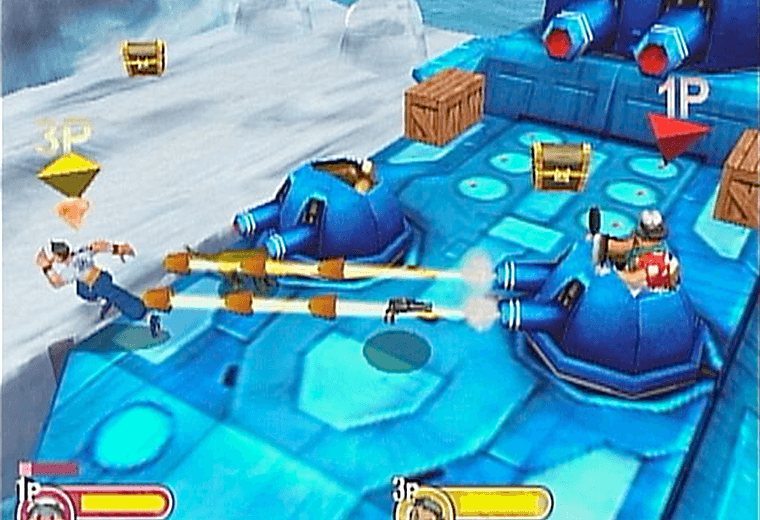 Whether the graphics are hand-drawn or fully 3D, the action in most beat 'em ups still only takes place along a 2D plane. The only fighter to successfully work in all three dimensions is this now mostly forgotten masterpiece.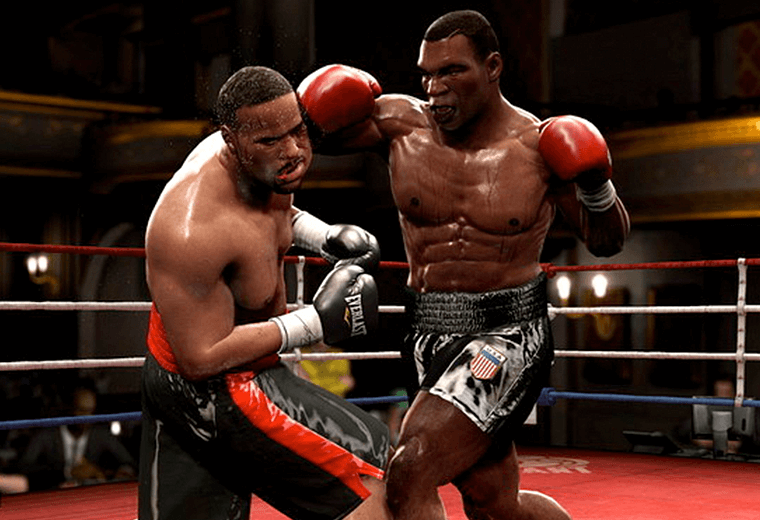 The undisputed champion of serious sports-based beat 'em ups, this is pretty much the perfect boxing sim. The controversial controls, which are built around the analogue sticks rather than the face buttons, work like a dream once you get used to them.
Although it was 1991's Street Fighter II that put one-on-one fighting games on the map, this arcade game from 1984 was the one that started the fire. Without this, there'd be no Way of the Exploding Fist or International Karate.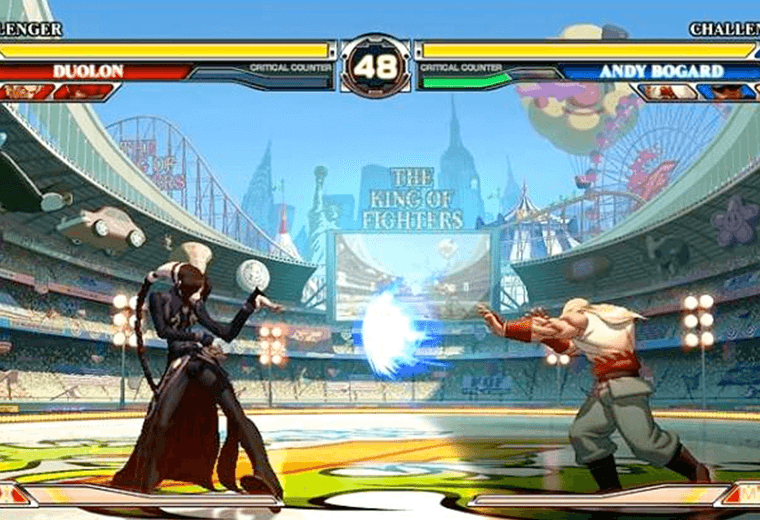 There's been quite a few King of Fighters games over the years, but we think this one is the king of the castle. With stunning cell-shaded graphics and a fighting system so in-depth it'll make fighting fans cry with joy, we can't recommend it enough.
Garou: Mark of the Wolves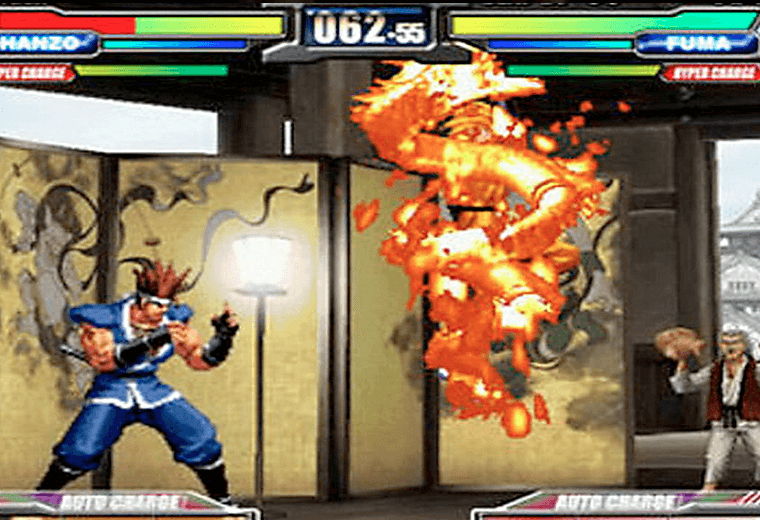 Developer SNK has always been forced to play second fiddle to Capcom and Street Fighter - if only because their games have been harder to get hold of. Other cult SNK titles include Fatal Fury, Samurai Shodown, Art of Fighting and The Last Blade.