Weird Dreams (Commodore 64/Amiga/Atari ST/PC)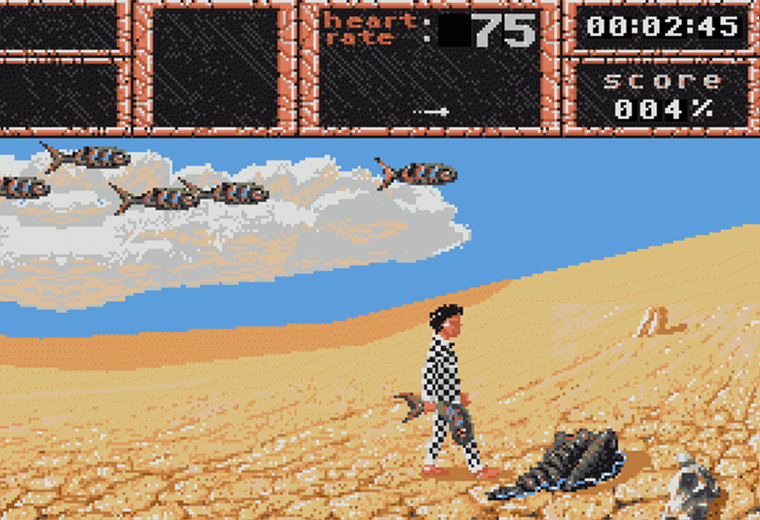 Although it's certainly weird, with influences from Salvador Dali to Terry Gilliam, this game isn't actually that much fun to play. It does feature some of the strangest scenes in gaming though, including slapping walking totem poles in the face with flying fish and kicking around a carnivorous football.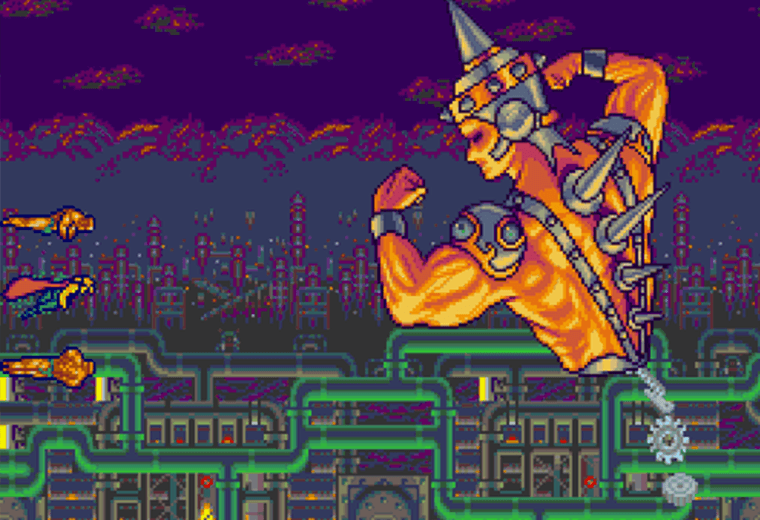 The first game in this long-running series (which you can get on the Wii's Virtual Console) isn't just odd, it's totally surreal. The name means "Super Big Brother". And that's fine, until you notice the remarkable amount of naked men that appear in the game. Only in Japan!
Seaman (Dreamcast/PlayStation 2)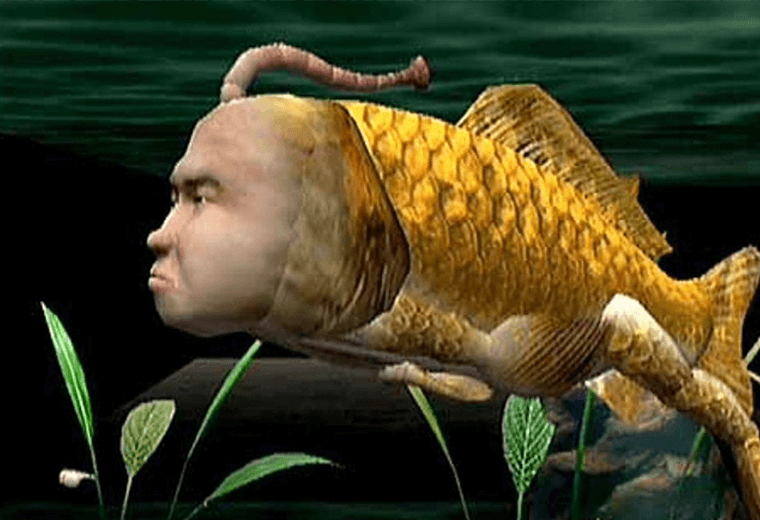 Inspired by Monty Python's The Meaning of Life, where the team appear as fish with human heads, we think this is the strangest virtual pet game ever. You can talk to your fish via a microphone and they respond with the voice of Leonard Nimoy. But the weirdest thing is when two of these Seamen start to do the 'fish lumbago'… They stare at you through the whole grim ordeal, both grunting in Leonard Nimoy's voice. We'll never eat fish again!
Skullmonkeys (PlayStation)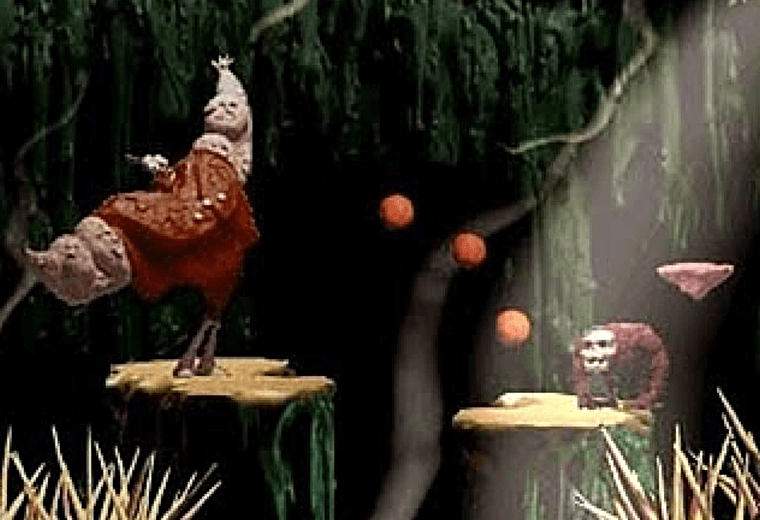 Japan doesn't have a monopoly on weirdness, as this U.S. effort proves. A sequel to the equally odd The Neverhood, it features the same claymation style graphics but in a more accessible action game. The eponymous skullmonkeys are so freakish looking they gave us nightmares!
Killer7 (Gamecube/PlayStation 2)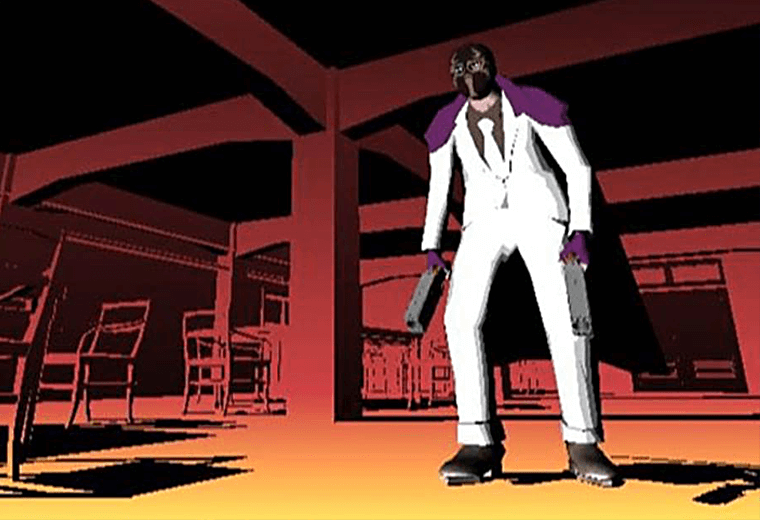 All of Grasshopper Manufacture's games are odd, but their best work so far is the avant-garde Killer7. The clever script involves a demi-god hitman with a split personality, a Japanese takeover of the UN, and the appearance of invisible suicide bombers known as Heaven Smile. You can also play as The Smith's frontman Morrissey – a fact that easily makes it one of our favourite games of all time.
WarioWare: Smooth Moves (Wii)
Everything about the WarioWare games is odd, from the surreal cut scenes to the fact they feature around 200 micro-games, most of which only last for 5 seconds. And that's before you consider that they involve things like picking a virtual nose and fitting false teeth into a grandma's mouth. Open wide grandma!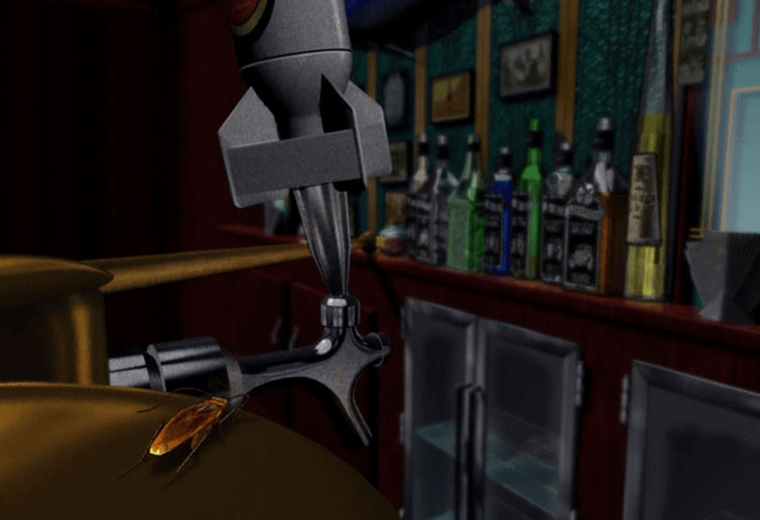 Transformed into a cockroach by a magic locket, this makes other graphic adventures look positively normal. Inspired by Franz Kafka's The Metamorphosis, the game is actually quite serious, with a well-written script and a series of very sombre alternative endings.
Freak Out (PlayStation 2)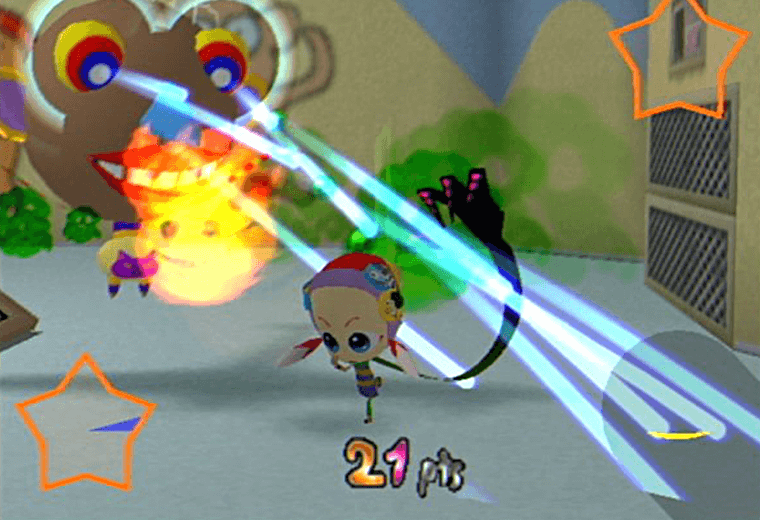 Cult Japanese developer Treasure's weirdest game almost defies description. You control a girl with a magic scarf which she can use to grab objects, and even parts of the level, and then pull and twist them around. There's no way we can do the game's weirdness justice here – you just have to play it and see!
Takeshi no Chosenjo (NES)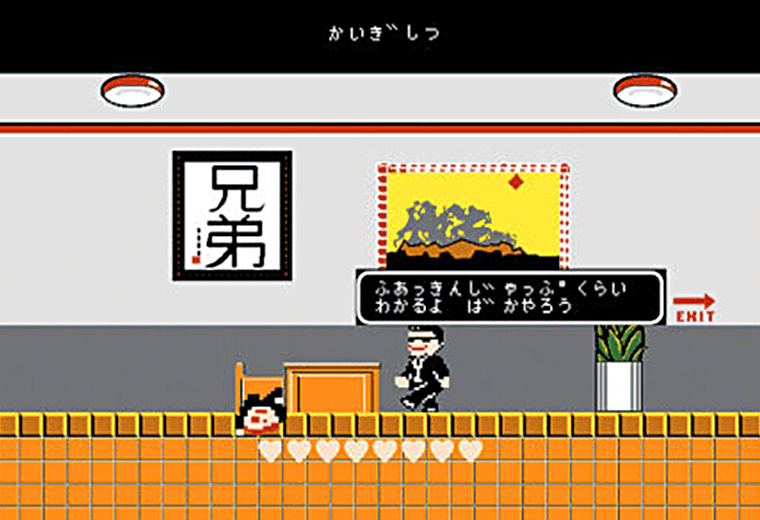 Cult celebrity Takeshi 'Beat' Kitano (he of Takeshi's Castle) doesn't like video games and he specifically set out to make one to emphasise the fact. The game contains such challenges as having to sit staring at the screen for four hours while pressing a single button, and a side-scrolling shoot 'em-up where you can't move up.
Noby Noby Boy (PlayStation 3)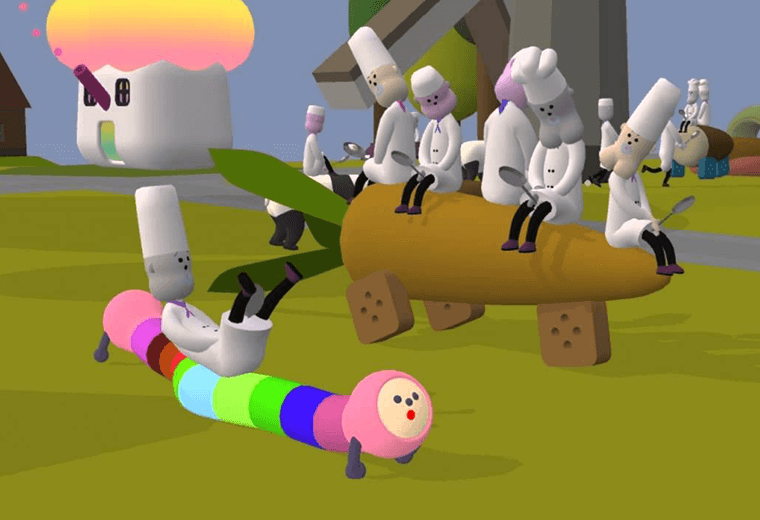 Following up a game as profoundly odd as Katamari Damacy should've been difficult, but this turns weirdness into an art form. You can't die and the only goal is to stretch your body in order to earn enough points to reach other planets, which unlocks even more bizarre worlds to play around in. And do those guys on the carrot have bums for chins?