Ellen Ripley (Sigourney Weaver)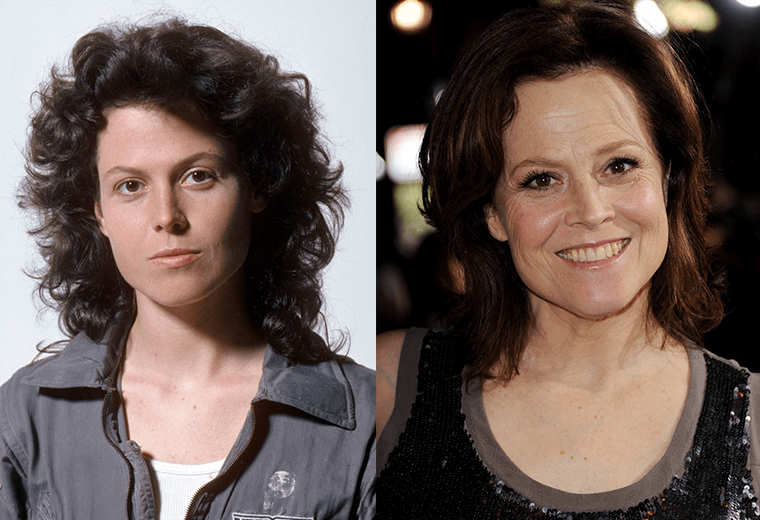 After a tiny role in Annie Hall, Sigourney shot to fame as the real queen of the Alien series. Instantly in demand for sci-fi films, she appeared in Ghostbusters I and II, Avatar and Paul and gained acclaim in dramas such as Gorillas in the Mist and comedies like Working Girl. Still stunning at 62, she's rumoured to be returning for Ghostbusters III.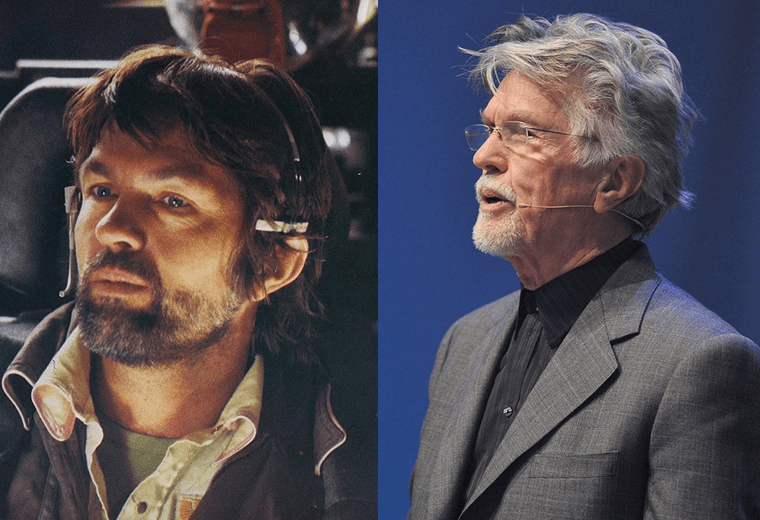 Skerrit skipped between TV and film roles after his Alien adventures, taking a recurring role as Evan in Cheers while appearing in Steel Magnolias, Singles and Contact. Rarely seen out of uniform, rugged Skerrit has played doctors, captains, colonels and numerous sheriffs. So don't give him any cheek!
Lambert (Veronica Cartwright)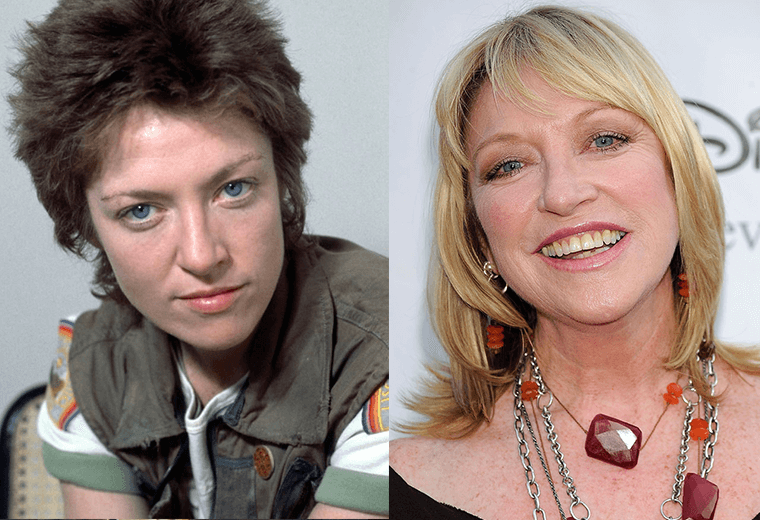 Bristol-born Veronica grew up in Toronto and LA where she found success as a child actress in classic films such as Hitchock's The Birds. She was originally cast as Ripley but Ridley Scott switched the roles just before shooting – dang! Her distinctive look landed her key roles in The Witches of Eastwick, Six Feet Under, and she recently appeared with Haley Joel Osment in Montana Amazon.
Brett (Harry Dean Stanton)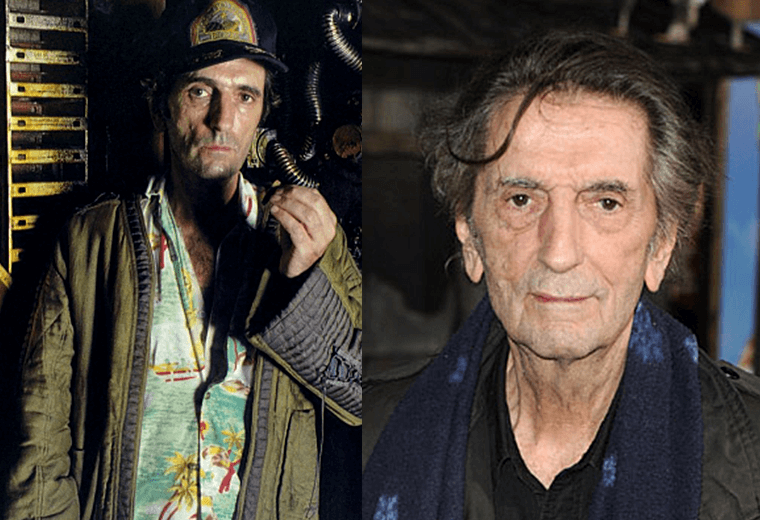 Renaissance man Harry is a singer as well as an actor, not to mention a WWII Navy vet. He toured the US with a male voice choir before bagging roles in cult fare such as Cool Hand Luke and The Godfather: Part II. After Alien, he appeared in Pretty in Pink, Wild at Heart and continues to work at the grand old age of 89. Recently, you'll have seen him nick one of the best lines in The Avengers.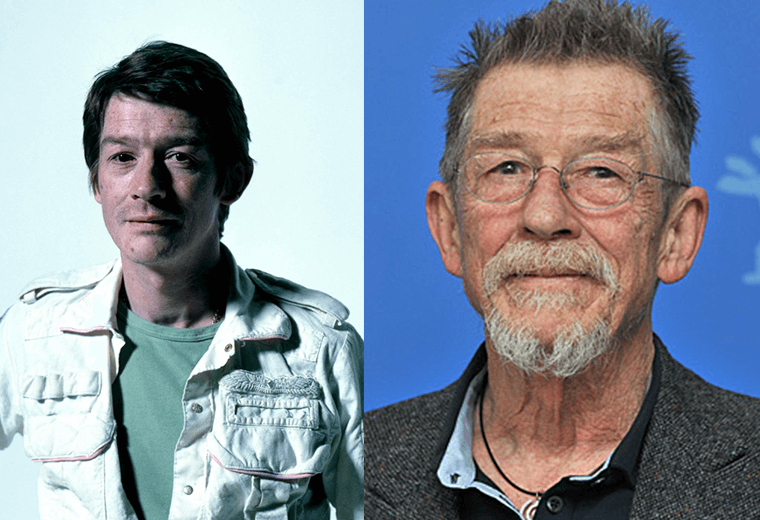 Talented John Hurt was on the way to fame before an alien burst out of his stomach, but it couldn't have hurt (well, career-wise anyway). Scandal, Captain Corelli's Mandolin and Harry Potter and the Deathly Hallows are among his many credits, but the role we remember him best for is John Merrick in The Elephant Man.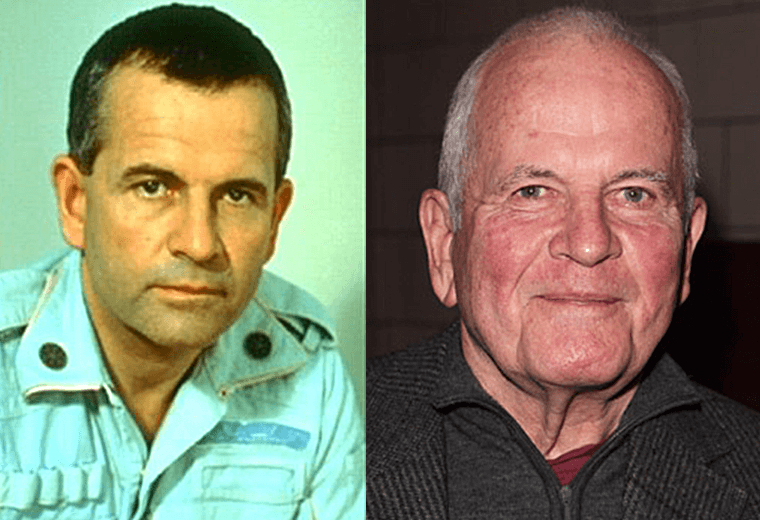 RADA-trained Ian Holm - who still bears a scar from the stage-sword of Laurence Olivier - was Oscar-nominated for Chariots of Fire and joined another hit franchise as Bilbo in the Lord of the Rings series. He's had over 135 roles and is also on his fourth wife – his third was the actress Penelope Wilton.
Rebecca 'Newt' Jorden (Carrie Hern)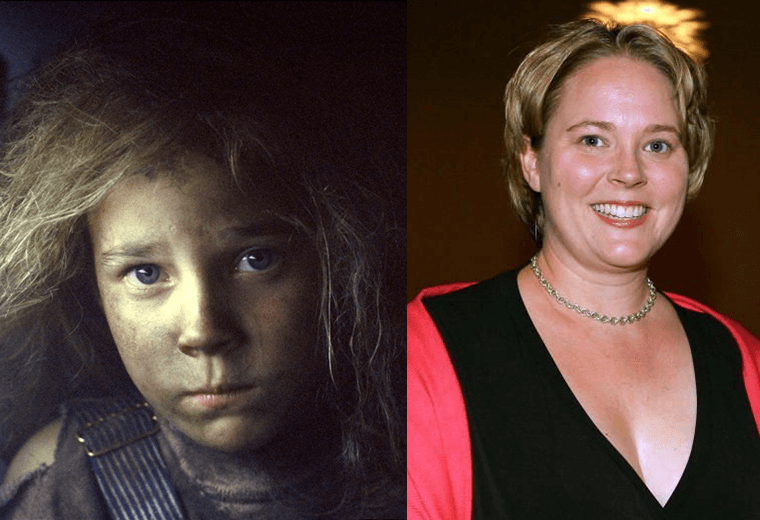 Little "Newt" ain't so little any more… She's a 34 year-old woman! Gulp. Carrie had no acting experience before she was cast in Aliens and always said had no ambitions to continue in the biz. She stuck to her word, earned a degree in liberal studies and child development and is a school teacher in California. She pops up for the occasional Aliens anniversary screening but that's it.
Colonel Dwayne Hicks (Michael Biehn)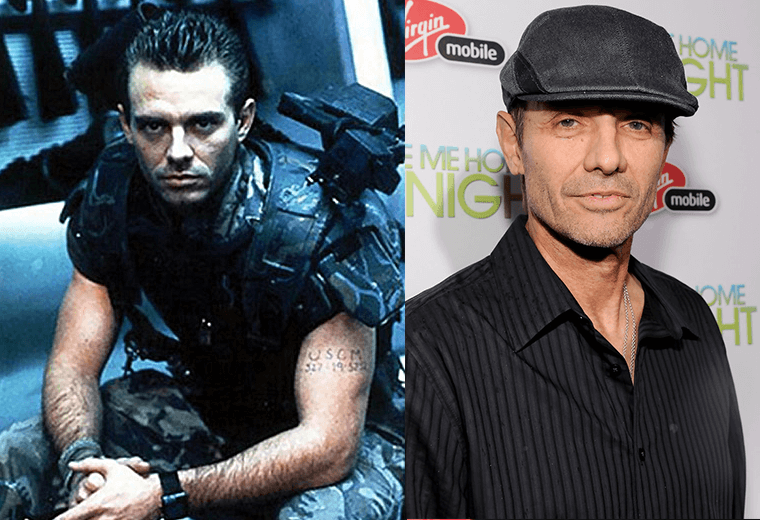 James Cameron favourite Biehn was already well known as The Terminator's Kyle Reese when he was cast in Cameron's Aliens. He's done a few mid-level films since, appearing with Anne Hathaway in Havoc and for Robert Rodriguez in Planet Terror.
Carter Burke (Paul Reiser)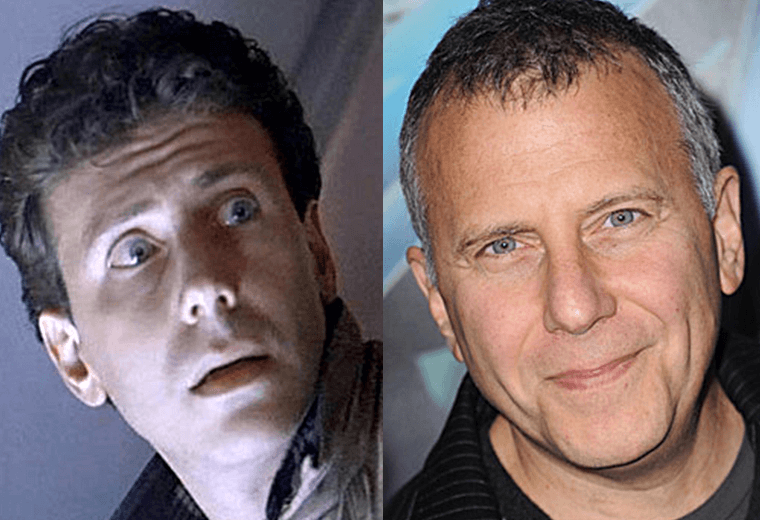 Reiser scored a slightly more serious role in Aliens after his part in Beverly Hills Cop. Beverly Hills Cop II followed along with numerous TV sitcoms including My Two Dads and Mad About You with Helen Hunt. He now has his own show, called – you guessed it – The Paul Reiser Show. At least he did, before it was cancelled after only two episodes. Oh dear…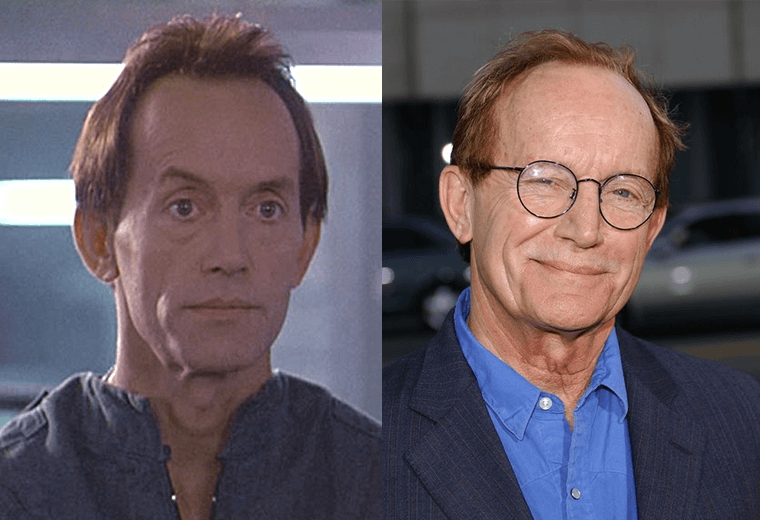 Henriksen is another James Cameron fave and narrowly missed out on the lead in The Terminator. He still bagged a part as a detective and went on to play a key role in both Aliens and Alien 3 (the only actor besides Sigourney to have appeared in more than one). He reprised his role in Alien vs Predator and has kept busy since playing Frank Black in the TV series Millennium.
Private Hudson (Bill Paxton)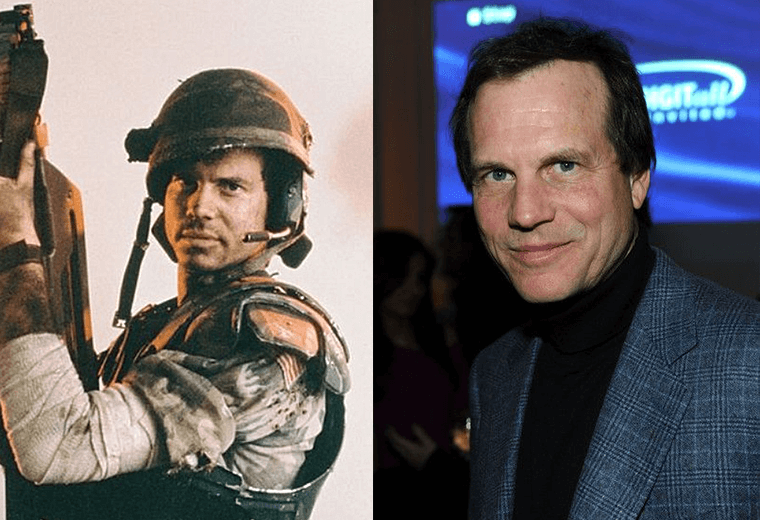 Former set designer Bill also appeared in The Terminator (albeit as "Punk Leader") and went on to play a vampire in Near Dark. He also appeared in Predator 2, Boxing Helena and Titanic. TV arguably brought him his biggest audience in the series Big Love. Bill has appeared in music videos from both Pat Benatar and Limp Bizkit, of all people!
Private Vasquez (Jenette Goldstein)
Believe it or not Aliens marked Jenette's first film appearance. What a way to start! She followed it with roles in Near Dark, Lethal Weapon 2, Terminator 2 and Titanic (that James Cameron sure is loyal). She still occasionally appears on TV and also runs a large-sized bra store, Jenette Bras. Maybe she was inspired by the chest burster?
Dillon (Charles S Dutton)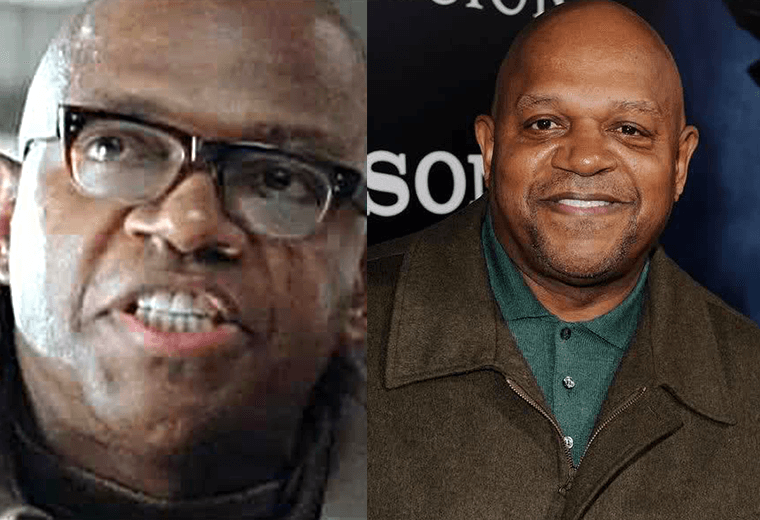 Dutton made an early career start as a Milky Bar kid but went to prison for manslaughter in his teens. After starting a drama group in prison, he went to drama school on release and landed roles in Crocodile Dundee II and Alien 3 as well as the title role in the series Roc.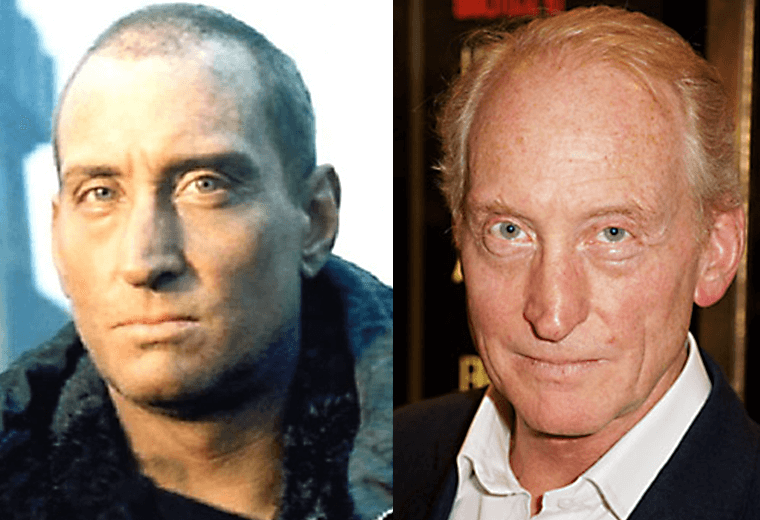 The young Charles had Brit TV viewers swooning in The Jewel in the Crown before Alien 3 called. He's continued to juggle quality film and TV, appearing in Hilary and Jackie and Bleak House, although he's not above self-mockery in the likes of Ali G Indahouse and Your Highness. Lately he played Tywin Lannister in the awesome TV fantasy series, Game of Thrones.
Withnail & I star McGann worked steadily throughout the 80s until a young David Fincher called him for Alien 3. A few years later he became the eighth Doctor Who. Subsequent films include Queen of the Damned and Lesbian Vampire Killers, and he's had a recurring role in the hit series Luther. Paul is one of four McGann acting brothers along with Joe, Mark and Stephen.
Annalee Call (Winona Ryder)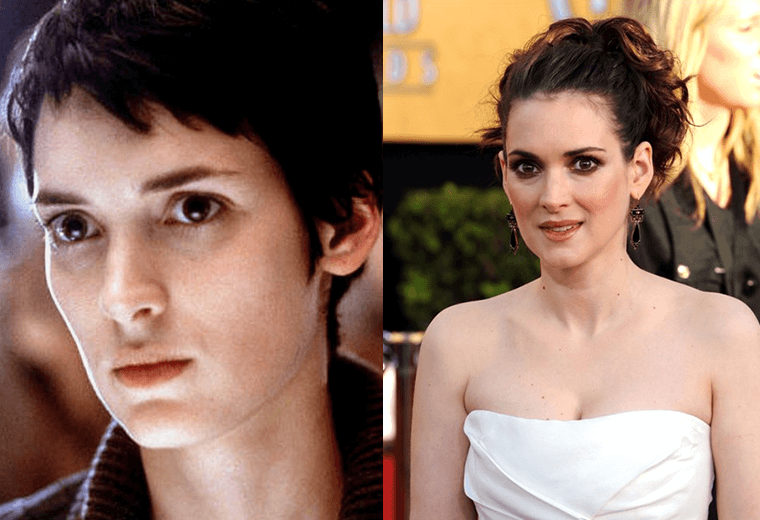 Beetlejuice and Heathers star Ryder was huge in the 80s and early 90s, but took a career break a few years after Alien: Resurrection due to her infamous shoplifting incident. Since then she's mainly gone for edgy roles in films such as The Private Lives of Pippa Lee and Black Swan, proving that Johnny Depp's former sweetheart has still got it in spades.