1. The Theory Of Everything (2014)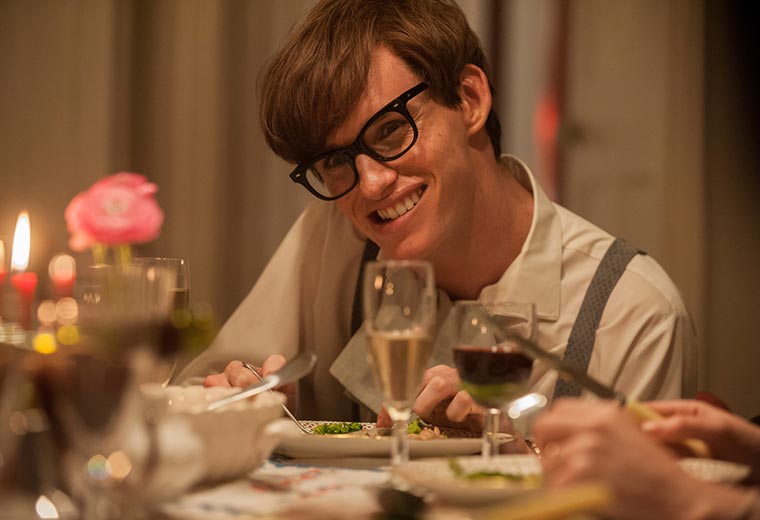 It's no mean feat to play a severely disabled character convincingly, and Eddie did this and more in the story of Steven Hawking. The actor embodied his character perfectly in this moving drama charting the relationship between the scientist and his first wife (Felicity Jones). It's a heart-warming, funny and inspiring insight into the life of a determined man. Even Hawking himself was blown away by Eddie's performance. Give that man an Oscar! Oh…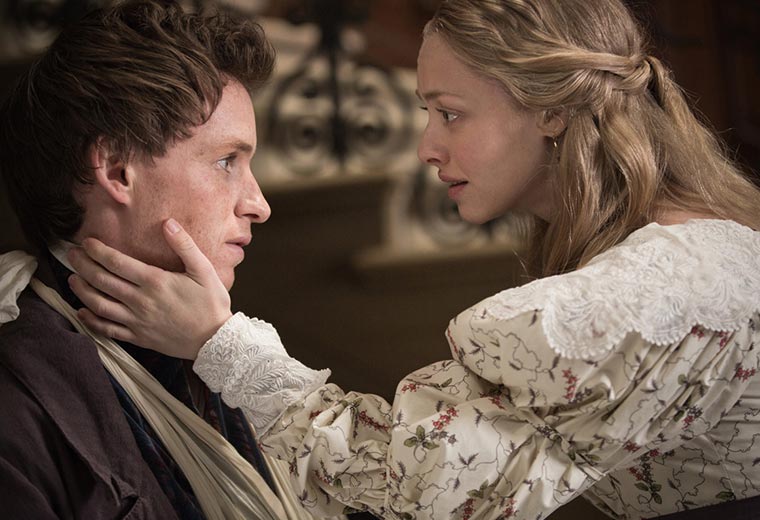 Yes, he can sing too! Eddie plays the part of Marius, a rebel who captures the heart of Cosette (Amanda Seyfried) and has a tearful solo to rival Anne Hathaway's Oscar-winning one. Also from director Tom Hooper, it's a rousing, beautifully-filmed version of a classic tale that also features top turns from Hugh Jackman, Helena Bonham Carter, Samantha Barks and Sacha Baron Cohen. Russell Crowe is in it, too.
3. The Danish Girl (2015)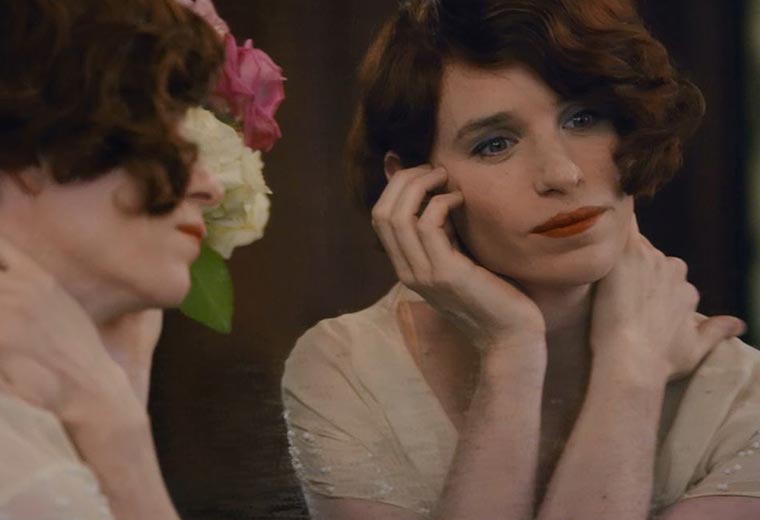 Another heartstring-tugger, this is also a sweet story of a couple whose loyalty and affection withstands the challenge of his emerging transsexual identity. Alicia Vikander is terrific as the fellow artist and wife who asks Einar (Redmayne) to pose in a pair of stockings - little knowing what she will unleash. It's a fitting follow up to Theory for Eddie, who looks exquisite in a frock, by the way.
4. Elizabeth: The Golden Age (2007)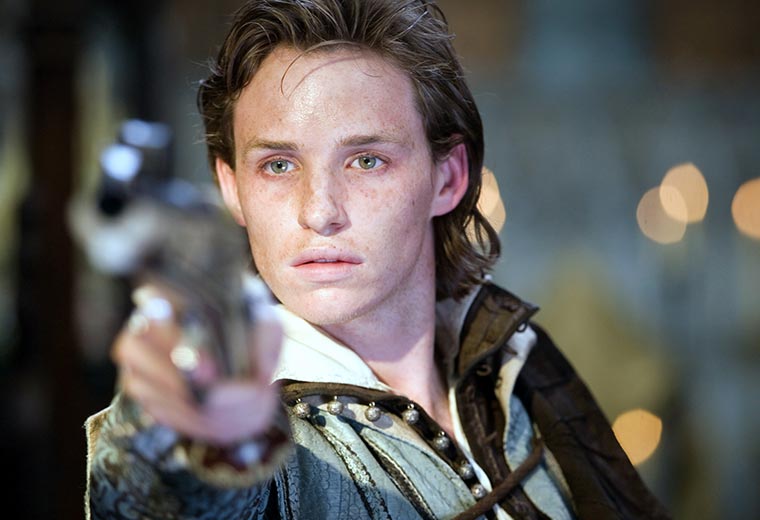 After the success of the film Elizabeth, Cate Blanchett returned for another spell on the British throne, this time with Eddie Redmayne in tow as Anthony Babington, who plotted all sorts of mischief with Mary Queen of Scots (Samantha Morton). Indeed Eddie's role is so pivotal, there is such a thing as 'The Babington Plot.' It's a sumptuous, starry costume drama in which the young Redmayne handles himself admirably.
5. My Week With Marilyn (2011)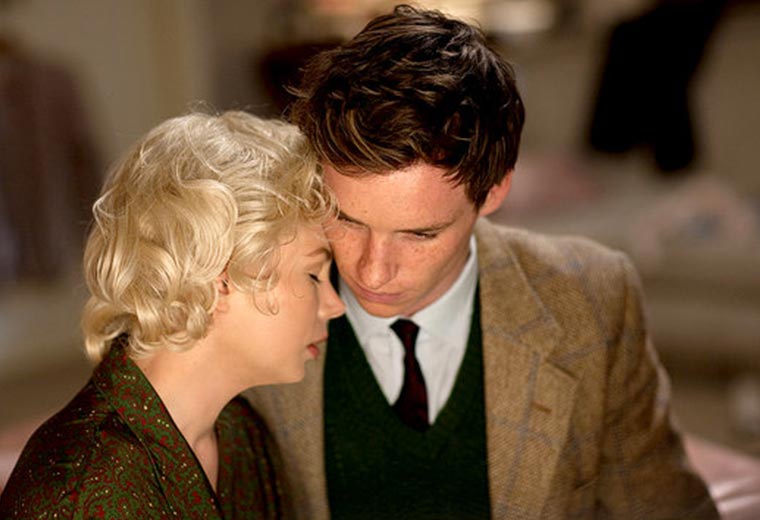 A charming, funny insight into a young man's brush with the famous Marilyn Monroe, this stars Eddie as Colin, who gains work on a film production of The Prince And The Showgirl alongside director Laurence Olivier (Kenneth Branagh). To his surprise, he ends up befriending the icon herself, beautifully played by Michelle Williams. It's another winning turn from Eddie as a likeable hero who's faintly out of his depth when asked to play confidante to a worldly wise starlet.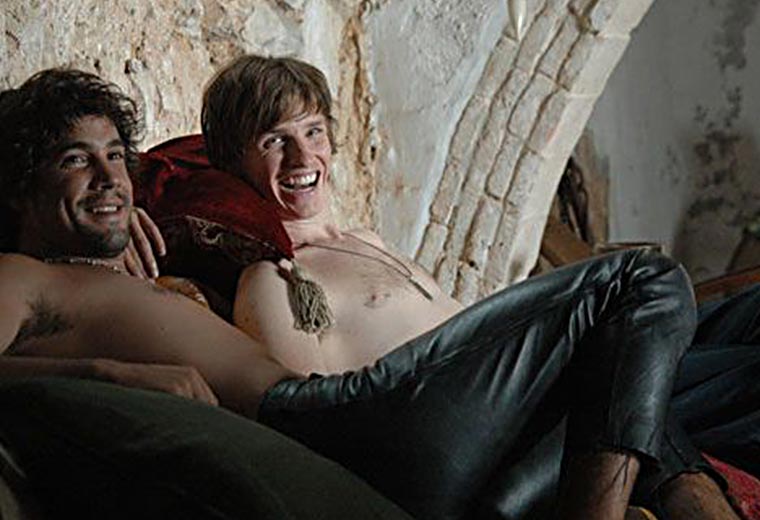 Eddie was surely born to play Julianne Moore's son - and that's pretty much what Julianne said when he auditioned for Savage Grace. The two are tremendous together in this lurid drama inspired by a real life murder in a wealthy family. Eddie's character is both schizophrenic and sexually confused so plenty to work with there. Expect bags of glamour and a few shocking moments - this is one unconventional family, both in and out of the bedroom.
7. The Good Shepherd (2006)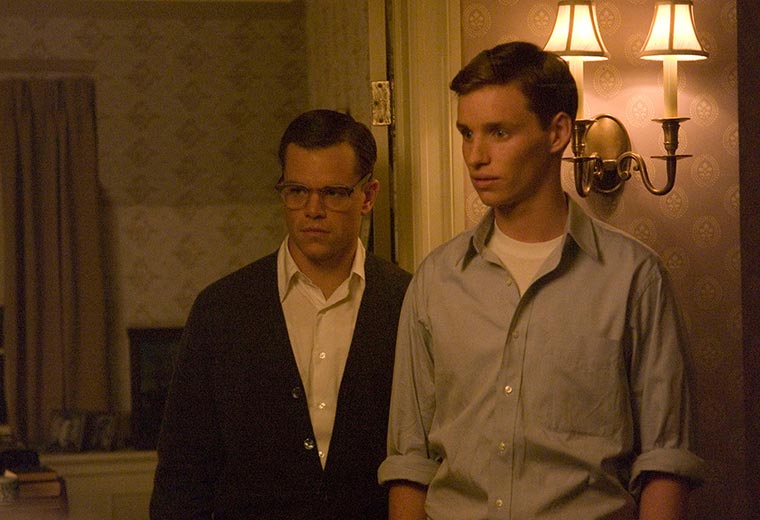 Eddie plays Matt Damon's son in this entertaining spy thriller directed by none other than Robert De Niro. It's the story of the birth of the CIA - Damon plays a CIA officer whose story is told via flashback. Featuring a short but sweet role for the young Redmayne, this put him on the map. Angelina Jolie, Timothy Hutton, Michael Gambon and Alec Baldwin also star alongside director De Niro.
8. The Yellow Handkerchief (2008)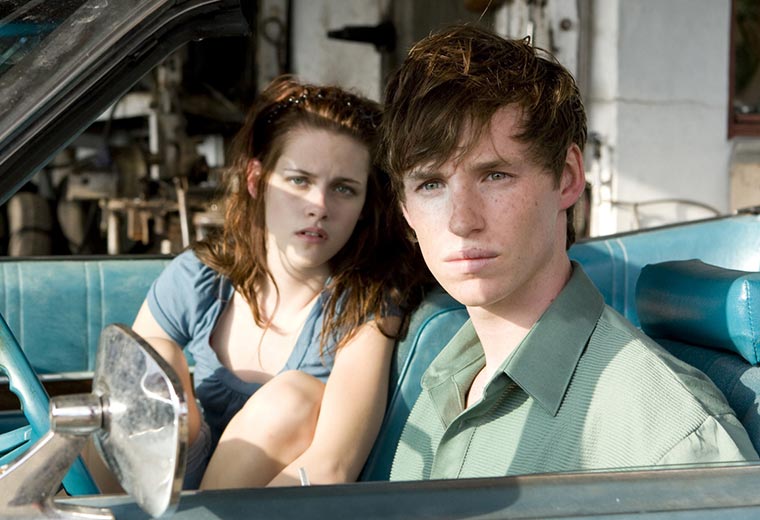 Turns out Eddie can do a mean Louisiana accent, as demonstrated by his part in this emotive drama based on the Japanese film of the same name. He's a geeky teen with a crush on Kristen Stewart's misfit character, and the pair give ex convict William Hurt a lift on an eventful road trip. If you're a fan of both Eddie and Kristen this one is well worth seeking out.
9. The Other Boleyn Girl (2008)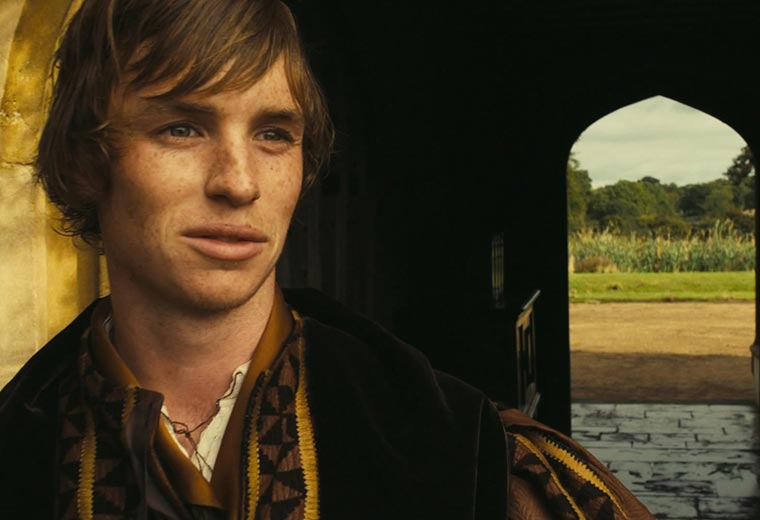 Natalie Portman or Scarlett Johansson? It's quite the dilemma for Eric Bana in this historical epic starring the two actresses as the Boleyn sisters, competing for the attention of King Henry VIII (Bana). Eddie pops up as William Stafford, who plays a pivotal role towards the end of the film, so we won't spoil it other than to say - if you enjoy The Tudors, this might float your boat.
You will need to be strong of stomach to tackle this one, but it's an intriguing watch for fans of medieval horror. Eddie is a virtuous young monk who must lead a group of mercenaries (including Sean Bean) to a mysterious village that hasn't fallen prey to the Black Death. There he meets the beautiful Langiva (Carice van Houten) who may or may not be a witch. John Lynch, Kimberley Nixon and Tim McInnerny also star.