Abrahamson and Donoghue turn this harrowing story, which could have been snipped from the pages of a newspaper, into something resembling a fairytale. Taking its lead from the necessary deception of its protagonist and from the wide-eyed wonder of her young boy, it finds Joy Newsome (Brie Larson) living a lie in the small, drab room she's been forced to call home after she was kidnapped seven years ago by a man known as 'Old Nick' (Sean Bridgers).
Joy shares this dimly lit space with her five-year-old son Jack (Jacob Tremblay), who sports the same dark, unruly locks. Born of rape, Jack has little idea of what lies beyond their tiny prison, with a skylight providing the merest glimpse and what's depicted on TV dismissed as fantasy. He's been thrust into a life of terror, confinement and pain, the only gifts his ma is able to offer him are her attempts to cultivate a semblance of normalcy – a sense of routine, a spot of exercise and play – and to shelter him from the worst of their situation; this is how they survive.
Room is an inspiring portrait of motherhood at its most heroic
When the pair's desperate bid for freedom succeeds (captured in a nail-biting sequence, which reflects the hugeness of the moment) their world opens up to include the comfort and support of Joy's mother and her new partner (Joan Allen and Tom McCamus), the protection of the police and the well-meaning and less well-meaning intrusion of social services and the media. The dramatic shift in their circumstances means Joy is finally released from the burden of having to be Jack's sole carer, observer and defender, from setting aside her own suffering and the horror of Jack's parentage, and sure enough her mental collapse follows.
By contrast, Jack fares better – even as he's reborn, with his departure from the only four walls he's ever known effectively birthing him out into an unfamiliar and overwhelming world. He's undoubtedly daunted and initially unable to comprehend all that he sees but ultimately Jack thrives, illustrating both the robustness of children and how successfully Joy has shielded him from psychological harm.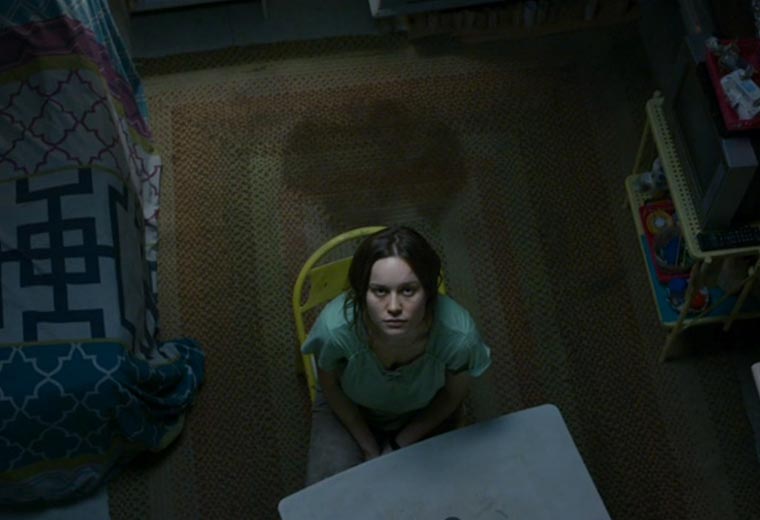 Room might lack the character of Abrahamson's previous efforts but it's a film made with exceptional and appropriate sensitivity and ample hope – its soft look courtesy of cinematographer Danny Cohen (who recently shot The Program, The Danish Girl and London Road). Although the scenes in 'room' (as Jack refers to it) can be excruciatingly tense, given the precariousness of their predicament, the delicate chains of eggshells that adorn its walls act as a metaphor for the film's careful, gentle-footed take on the material. And yet, especially as Jack heads out into the blindingly bright world, we're presented with a child's-eye-view of events, with roving, inquisitive camerawork capturing his incredible and utterly unique personal journey.
A grim tale, rendered bearable and even beautiful by its pristine performances
But it's the performances that really astound here: young Tremblay could hardly be more believable or adorable; meanwhile Larson (best known for supporting roles in Trainwreck and 21 Jump Street, and for the acclaimed indie Short Term 12) makes her bid for the big-time in a performance of heartrending credibility and impressive complexity that's already bagged her a Golden Globe, giving it her all as she shows the human capacity to endure the most dire of situations. Ultimately, Room is an inspiring portrait of motherhood at its most heroic. In Joy's love, resilience and resolve the film wriggles free from the mire of its subject matter to simply soar.
Room is released in UK cinemas on Friday 15th January.
---
With a bunch of Star Trek movies hitting the big screen, we can't help wondering whatever happened to the stars of the many TV series…
Star Trek – where are they now?