10. "What are we waiting for? "
"There's one thing I want you to do for me..." asks the previously fight-phobic Adrian, fresh out of her coma. "Win." The training montage that follows beautifully illustrates the Balboa-evolution between the first two Rocky movies, the former '70s schlubb now on his way to becoming the '80s superhero. This time around his steadicam jog through Philly already looks like a glorious victory lap, pursued by the cheering local scamps all the way up the Philadelphia Museum of Art steps – and you'd have to have a soul of ice not to wish you weren't among them: "Go, go, go, go, goooooooo!"
9. "Let me tell you a few things you already know "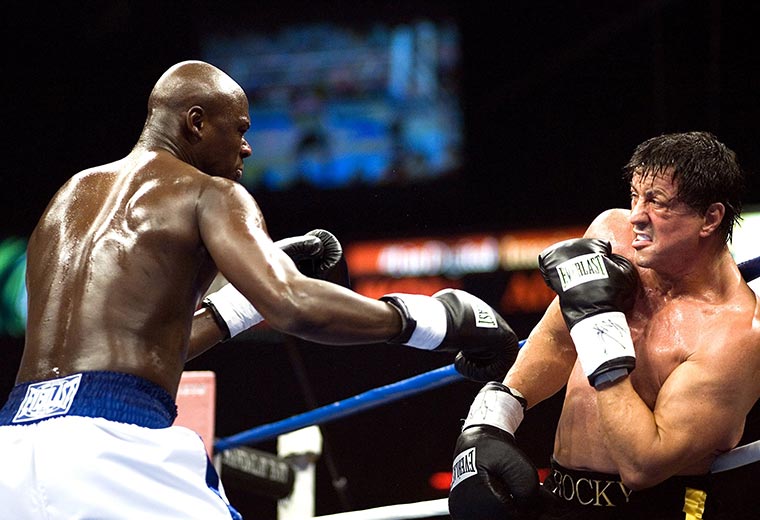 On the verge of a one-off comeback, Balboa gives his disappointed son – forever stuck in his dad's mega-bruised shadow - a few lessons in life. "It ain't about how hard you hit, it's about how hard you can get hit and keep moving forward. That's how winning is done." Coming from Stallone – who's been treated by the critics more brutally than Drago beats Apollo – it feels like a personal statement.
8. "If I can change and you can change… "
"A few cheers now for Rocky Balboa… suddenly Moscow is pro-Rocky." The series' most splendidly OTT boxing match doesn't just see Rocky overcome the 'roid juicing man-machine Ivan Drago in a pounding montage of brutal, completely undefended punches, but also the entire Cold War, bringing the hostile crowd around to his side thanks to his ability to take an inhuman amount of punishment and still somehow slur some perestroika-pushing bombast.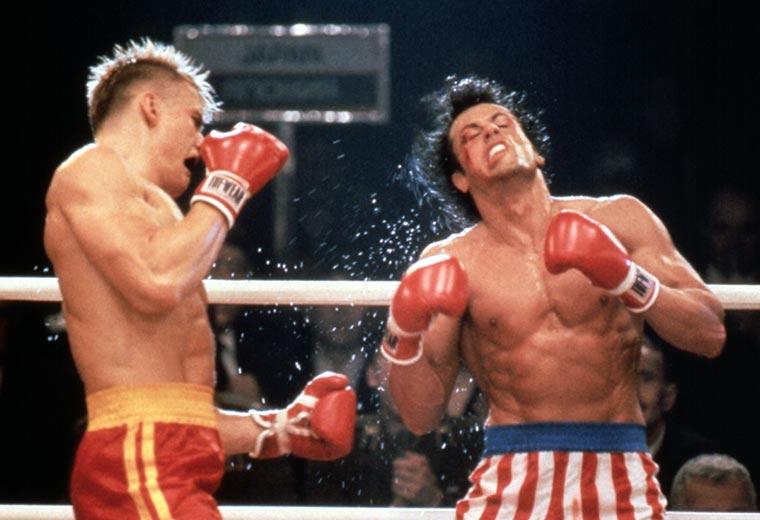 The relationship between Rock and Mickey – a brittle, tender affair of grinding Philly disappointments and restored global pride – is one of the series' high spots, but comes to an end in Rocky III as the Mickster's heart gives out after a pre-match scuffle with the suitably vicious Clubber Lang. A distracted-and-distraught Rocky loses the match and the title but doesn't have it in him to tell his mentor, who wheezes to his charge that he loves him one last time before life's big fight bell tolls for him.
6. "Nobody wants to fight a Southpaw
Of course, the heart of the Rocky movies was always his relationship with Adrian, even after she found herself a permanent fixture at the Philly graveyard. But it starts with an after-hours date at the closed, empty ice skating rink, a blend of disarming awkward charm and sly exposition, with Rocky explaining what a Southpaw is, his motivation for boxing and his determination to prove he's not a bum. But the winning touch is the bribed janitor counting down the time they have left before he has to throw them out, a necessary rewrite after the brassic production team realized they couldn't afford the extras.
5. "Let's start building some hurting bombs!"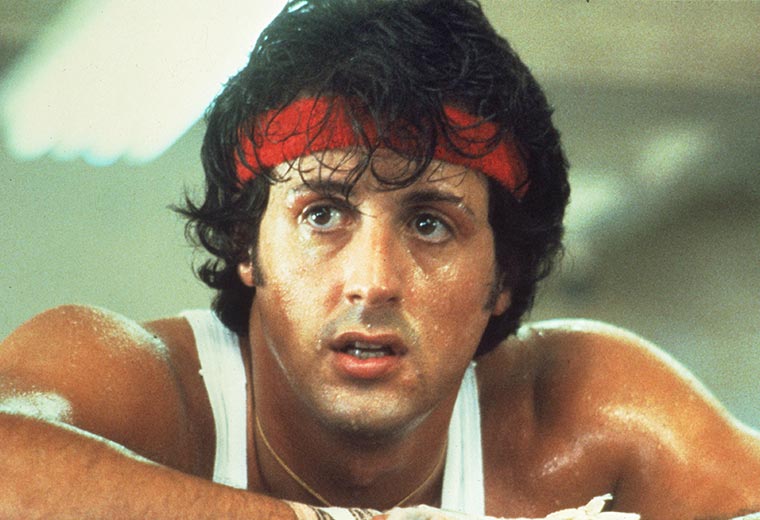 Having agreed to creak out of retirement and take on Mason Dixon, Rocky and his team, including Paulie and Duke Evers, assess his aged body's chances against the champ. It's not good. Instead, they opt for the "blunt force trauma" route. Cue Bill Conti awesome military trumpets and the sight of a silhouette running across the streets of Philly, causing the huge tidal wave of nostalgia and affection for this utterly cinematic character to finally break. No, that's not a tear, it's just a bit wet indoors…
We don't want to spoil Creed too much for you, but it has one sequence that will leave you flat on your arse. As Adonis Creed – or Johnson, as the incognito young gun prefers to be known as – takes to the ring in his first high profile bout against the much fancied local hero, the steadicam trails the pugilists around their see-sawing scrap, cunningly edited to make it look like one seamless single shot. It's a proper technical knock out.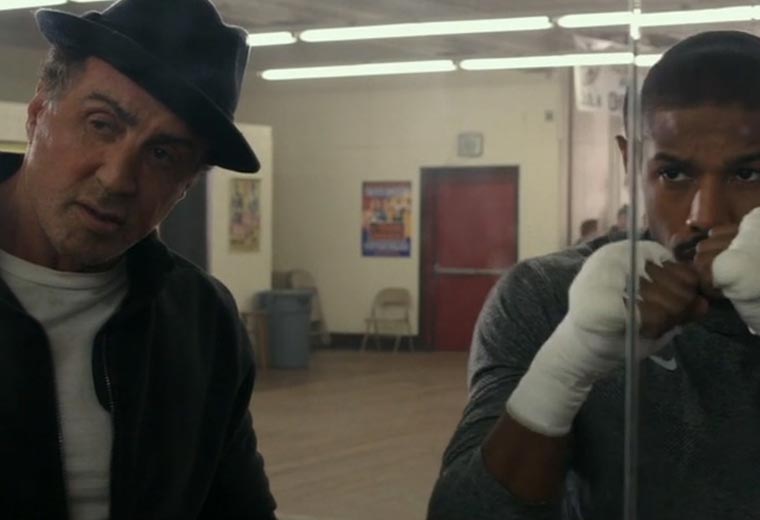 No one does corner-man screaming like Tony 'Duke Evers' Burton, and the Balboa-Creed rematch gives Apollo's right-hand man plenty to slap the canvas at. Balboa might come into the match with the eye of the tiger but it's the guts of a reinforced-steel rhino that help the Italian Stallion endure everything the ego-bruised Apollo has to throw at him before unloading an armful of his own abuse. And by the time the pair are engaged in their last-ditch race to get back on their feet before the final count – and win the belt – no amount of Duke's shrieking will be shifting the Master of Disaster off the mat.
In the future, all training sequences will end with the hero scaling a mountain and screaming their opponent's name. Here the earthy Rocky trains in the bleak Siberian countryside, as he attempts to be as harsh and unforgiving as his landscape, contrasting with the hard tech (and harder drugs) of his Russian rival, as synth-rock spirals upwards in the background. It's the quintessential '80s musical montage sequence (yes, even better than the Karate Kid).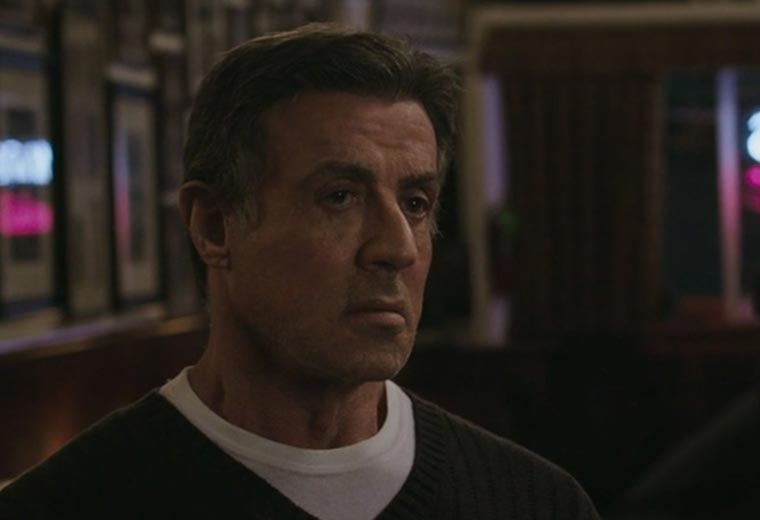 The first Rocky movie was always a drama rather than a sports' flick, so the final ruckus is a much more grounded dust up than the slow-mo camera work, soapy plotting and hissable villains that followed. It's a movie about pride, so despite coming away with another (technical) loss to his name, the underdog Rocky's courageous battling performance means he's the real winner. In one of cinema's most iconic final scenes he then hollers out for his prize – an old-fashioned haymaker of a Hollywood ending that connects straight to heart.
Creed is released in UK cinemas on Friday 15th January.