Deadpool – Feb 12th, 2016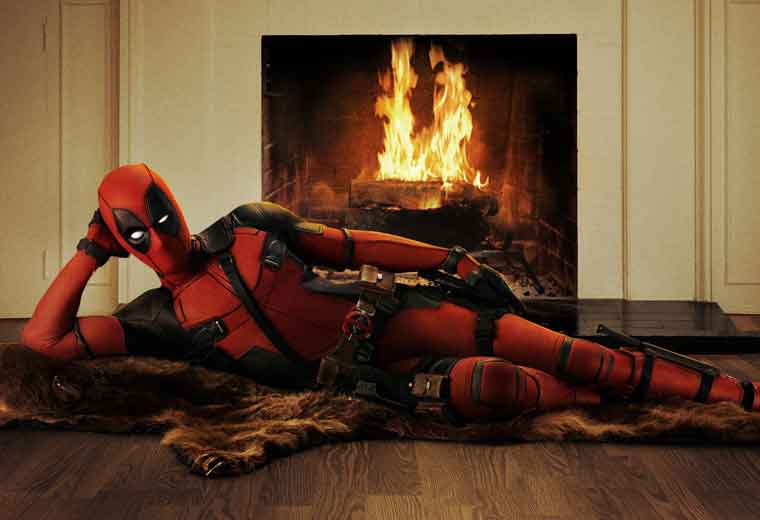 Far from a top tier hero, Deadpool has a unique ability that puts him head and shoulders above the rabble: self-awareness. Ryan Reynolds is hoping the third time will be the charm when it comes to bringing a superhero to the screen, after the disappointment of Green Lantern and X-Men Origins: Wolverine – in fact, he's reprising the role of Deadpool from the latter, albeit in a far more fan-pleasing way. This iteration of Deadpool knows he's a superhero and frequently breaks the fourth wall to address the audience. He's also completely insane, and looks like "an avocado had sex with an older avocado".
Batman V Superman: Dawn Of Justice – Mar 25th, 2016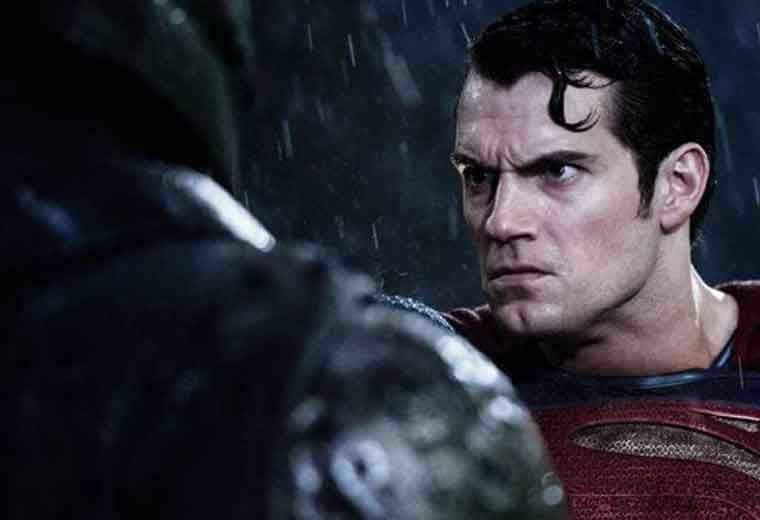 The big one. Titan versus titan. Icon against icon. Hero on hero. Many filmmakers have tried and failed to bring Batman and Superman together on screen, but Zack Snyder was the man who managed to corral the Man of Steel and the Dark Knight into the same arena. As if Bats vs Supes wasn't enough of a draw, we have Gal Gadot's Wonder Woman in the mix and Jessie Eisenberg's Lex Luthor making his debut, kickstarting at least 10 years' worth of DC movies – is the age of Marvel's complete domination coming to an end?
Captain America: Civil War – May 6th, 2016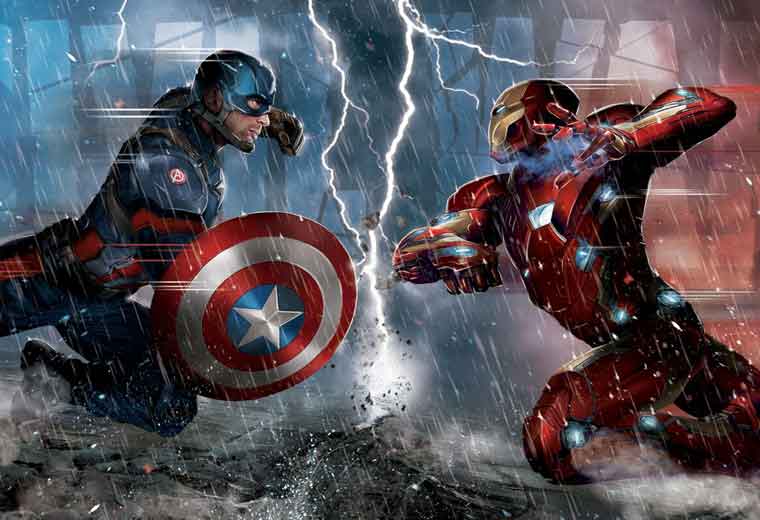 The movie that inspired an avalanche of tumblr love, Civil War pits two of the most beloved Marvel heroes against one another, as former bros Steve Rogers and Tony Stark are forced into an idelogical and physical clash. With registration of superpowers the issue, Captain America and Iron Man are at odds and split the entire Marvel Cinematic Universe down the middle: hero fights hero, battle lines are drawn and so many animated gifs celebrating the Steve/Tony bromance will be deployed.
X-Men: Apocalypse – May 22nd, 2016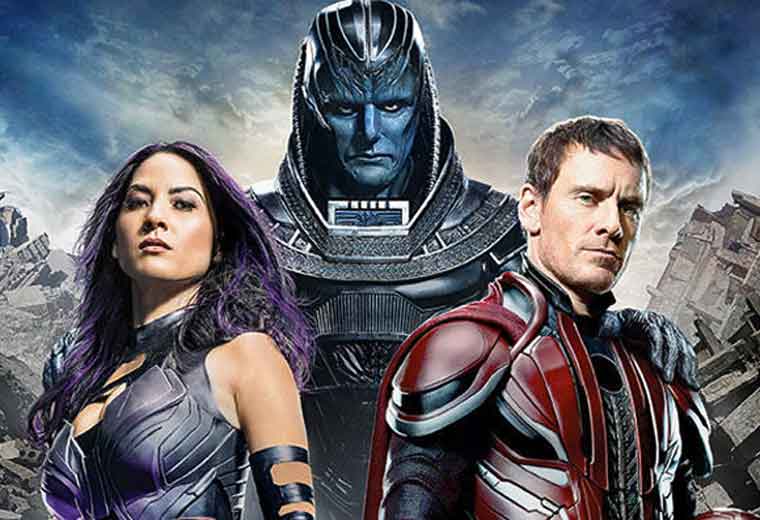 It's not all Marvel vs DC you know – Fox still own the X-Men and they're going to be milking them for a few years yet. Apocalypse is potentially the biggest X-Men movie to date: with the old guard of Patrick Stewart and Ian McKellen sitting this one out, it's up to the First Class lot to take on Oscar Isaac's ancient mutant, the first to ever walk the Earth. As ever, Xavier and Magneto will be going head to head for the fate of the planet, although in this case, Xavier's head is finally bald. Expect big consequences and at least one major character to bow out – could this be Jennifer Lawrence's final X-Men movie?
Suicide Squad – Aug 5th, 2016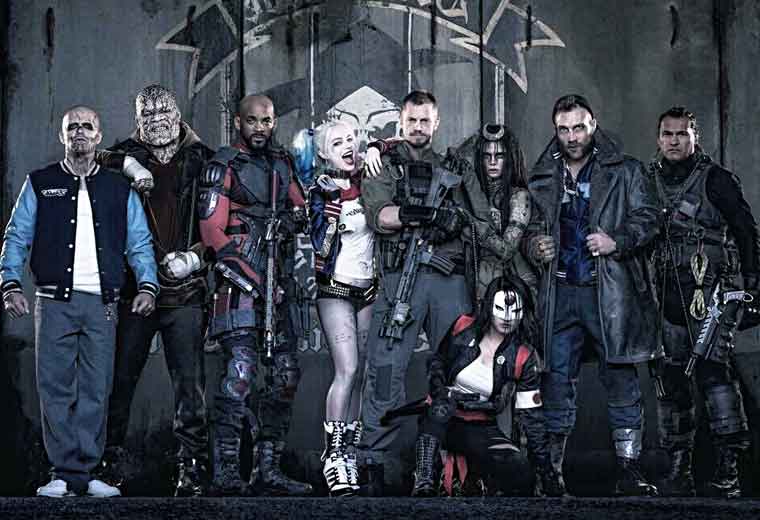 Everyone knows villains are more interesting than the heroes they fight, so director David Ayer is playing the odds with Suicide Squad, assembling a menagerie of ne'er do wells that exist in the fringes of the DC universe. Bad guys including Will Smith's Deadshot and Margot Robbie's Harley Quinn team up to bring down Jared Leto's unhinged Joker in what's sure to be a primer for the future of the Justice League universe, setting up the Clown Prince of Darkness as the ultimate big bad opposite Batman and friends. Let Bruce and Clark have their squabble: this is the DC movie we're betting on this year.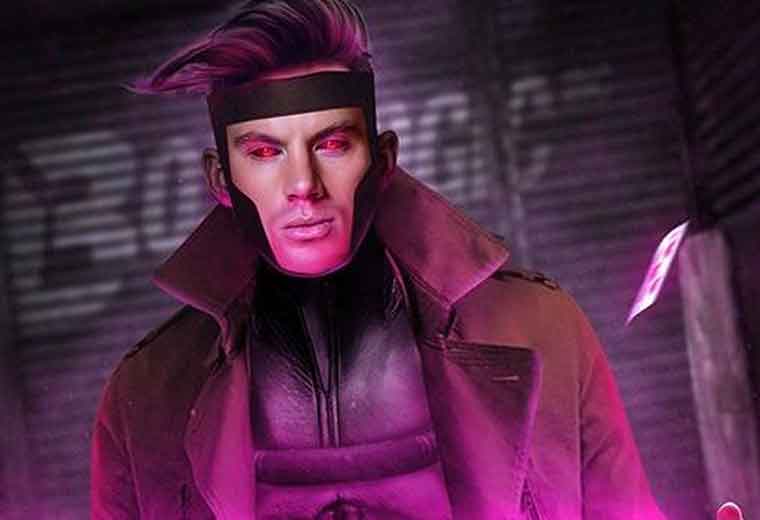 Here's an interesting one. The last time we saw Marvel fan-favourite Gambit, he was being played by Taylor 'John Carter' Kitsch and was fourth-billed on the worst Wolverine movie. Now the ragin' Cajun is being played by none other than uber-fan Channing Tatum and he has his very own movie. Director Doug Liman will helm the origin story, which hasn't been without troubles – Tatum pulled out last year briefly over script concerns and Liman was late joining the project. Still, if handled correctly, Gambit is – whisper it – an even more exciting X-Man than Wolverine, and Tatum's draw couldn't be any bigger right now.
Doctor Strange – Nov 4th, 2016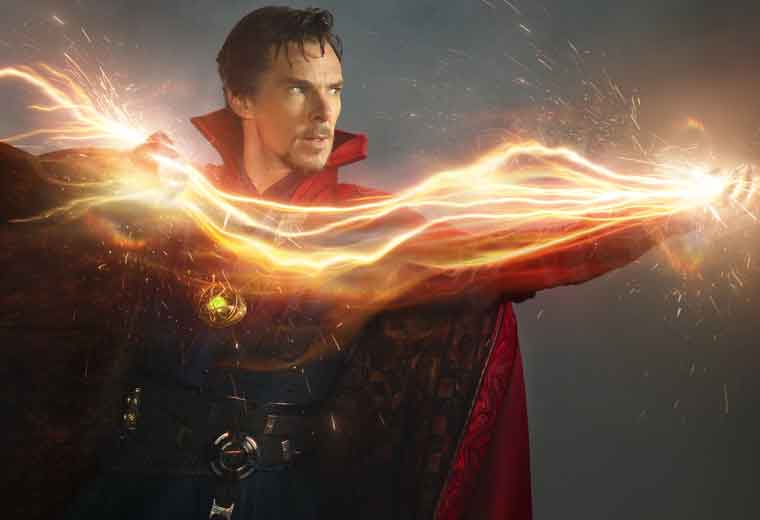 We've had mutants and we've had aliens, but now the Marvel Cinematic Universe enters the realm of magic, courtesy of master sorcerer Stephen Strange. Doc, in a stroke of perfect casting, is played by Benedict Cumberbatch, who'll bring some of that impenetrable Sherlock mystery to the role, while Sinister director Scott Derrickson will bring his horror expertise to the fore to create a truly unique Marvel movie that promises to be on a different plane of existence from all that have come before it. Rachel McAdams and Chiwetel Ejiofor also star.
LEGO Batman – Feb 10th, 2017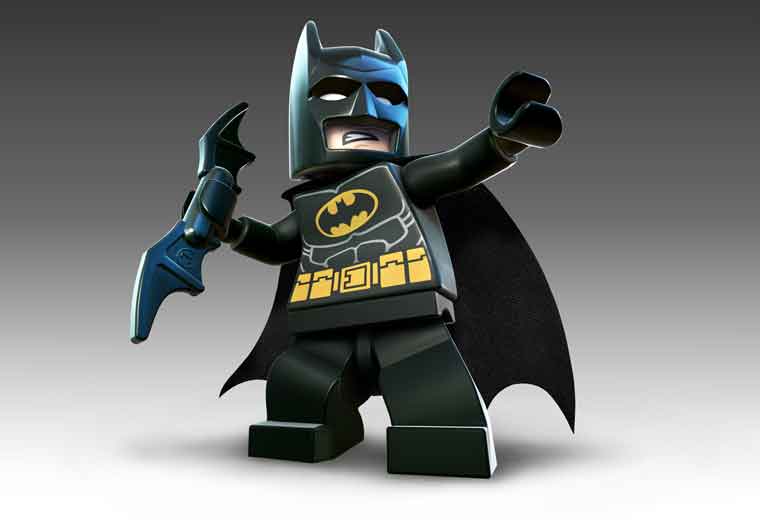 Poor Batman. Why so serious? Oh, your parents, right. Sorry. In an effort to cheer up the perenially-glum Dark Knight, the guys behind The LEGO Movie have given Will Arnett's hero in miniature his own spin-off feature film. The voice cast is off-the-charts brilliant, with Zach Galfianakis bringing his unhinged persona to the role of The Joker, while Michael Cera is Boy Wonder Robin and Ralph Fiennes will play ever-faithful servant Alfred. Also, Mariah Carey voices the Mayor, which should tell you exactly how silly the movie promises to be. It's enough to make you forget your parents were gunned down in an alley!
Untitled Wolverine Sequel – Mar 3rd, 2017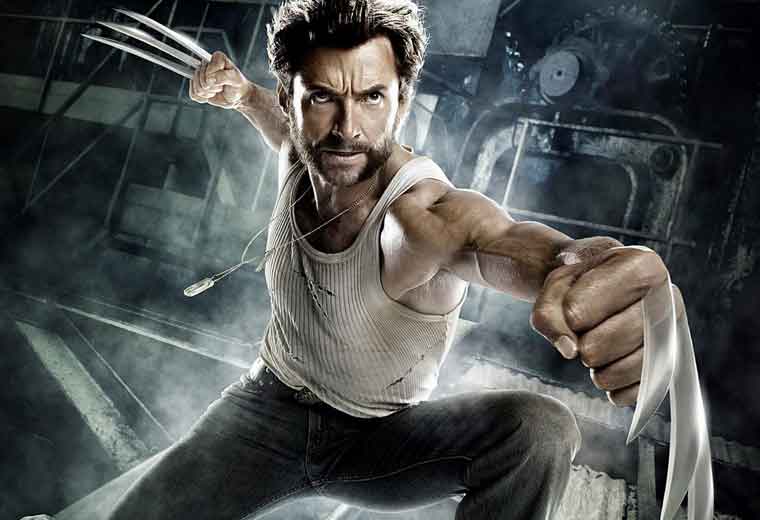 Behold: the last ever outing as Wolverine for Hugh Jackman. Superhero cinema's most decorated veteran is finally calling it a day after his third solo outing as Weapon X in what promises to be a spectacular goodbye. Not much is known about the plot so far, except that many faces from Wolverine's past (and future) will appear, including, most likely Patrick Stewart. It's thought the movie will bring Wolverine up to the beginning of the X-Men cinematic universe aka that dive bar we found him in at the start of Bryan Singer's very first X-Men movie in 2000. Seventeen years on the job? Enjoy your retirement, Hugh.
Guardians Of The Galaxy: Volume 2 – May 5th, 2017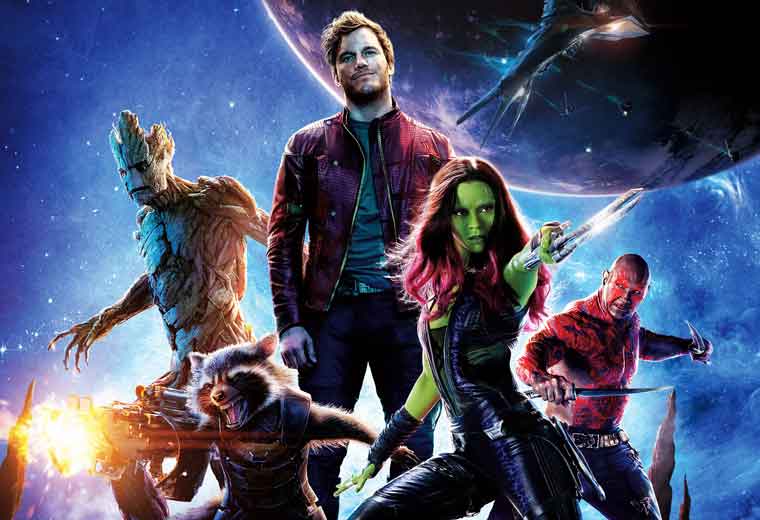 Pump up the volume! Behind Star Wars, this is the space saga we're most excited about revisiting – the promise of picking up again with carefree interstellar rogue Star-Lord and his ragtag bunch of outlaw friends is exciting indeed. Volume 2 promises not only another impeccable mixtape of 80s classics, it'll also uncover the mystery of Peter Quill's father and possibly position mega-villain Thanos for his final encounter in Avengers: Infinity War at the end of Phase 3. Frankly we're just happy to see more of the Rocket Raccoon roadshow.
Wonder Woman – Jun 23rd, 2017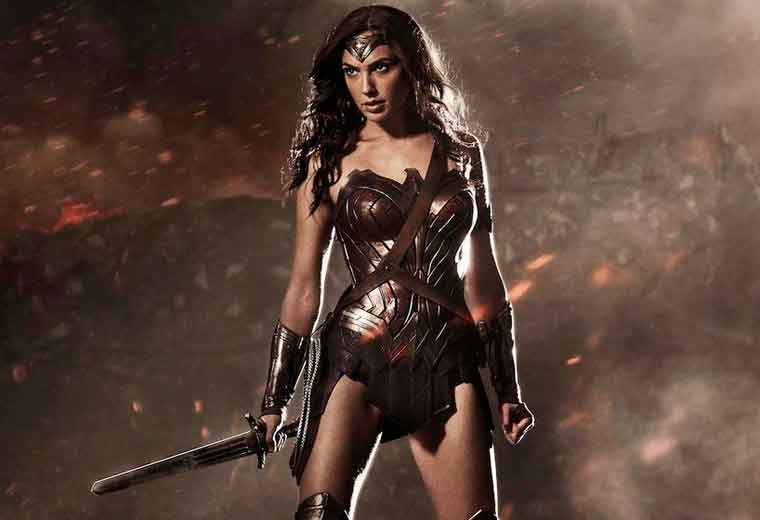 Assuming that Gal Gadot's cameo appearance in Batman V Superman isn't a total disaster, this Wonder Woman spin-off will be the first female-led superhero movie since Jennifer Garner's Daredevil spin-off Elektra in 2005 (sorry Black Widow, you snooze, you lose). Directed by Monster filmmaker Patty Jenkins, who almost directed Thor 2, Wonder Woman turns the typically male superhero genre on its head, with Diana Prince the main event and Chris Pine as oddly-named love interest Steve Trevor, plus Robin Wright as the movie's villain. Hollywood should be ashamed it has taken this long to put a female hero on screen; let's just hope for female fans' sakes the movie isn't terrible.
Untitled Spider-Man Film – Jul 28th, 2017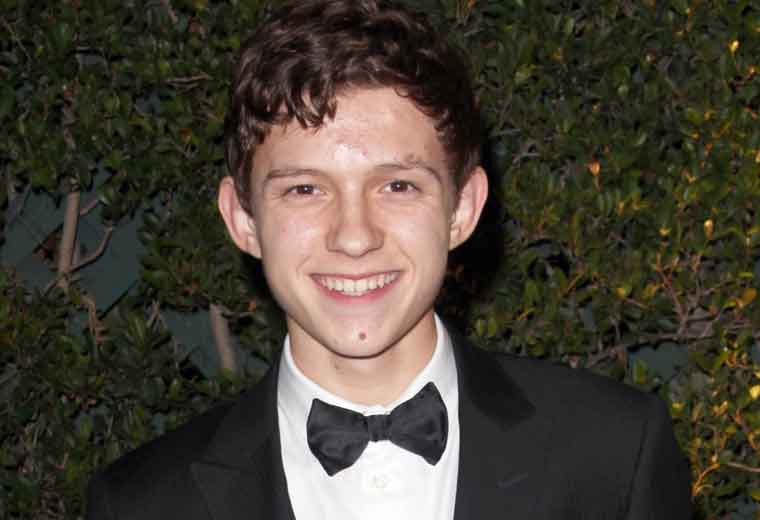 The machinations around the ownership of Spider-Man makes almost as exciting a story as the one we saw in The Amazing Spider-Man 2. Marvel pulled off an incredible coup last year when they reached an agreement with Sony to bring Spidey back into the Marvel Cinematic Universe – Tom Holland will play the wallcrawler and will make a cameo appearance in Civil War before returning for an all-new adventure in 2017. All we know is that the suit will be significantly different, it won't be another origin story and that somewhere, Andrew Garfield is still sobbing into his pillow.
Thor: Ragnarok – Nov 3rd, 2017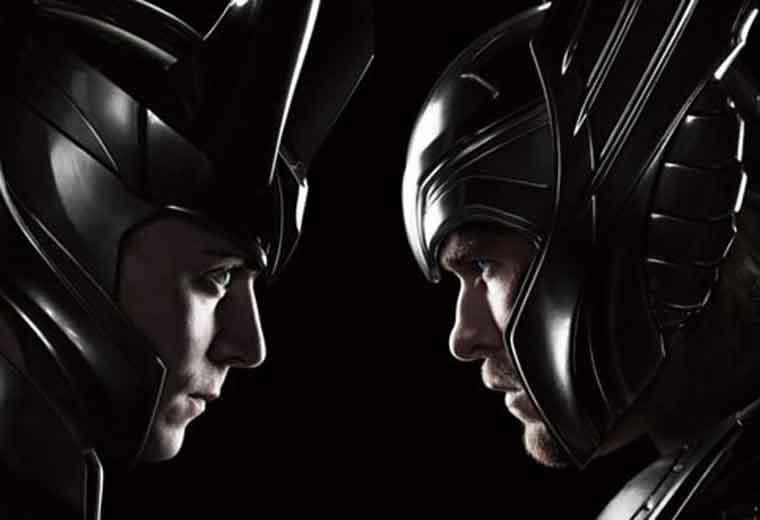 Poor Thor doesn't get quite the all-star threequel treatment that Avengers stablemate Captain America did, but his new movie does have several other things that set it apart. Firstly, it's barely going to be set on Earth and will instead explore the Nine Realms. Secondly, it'll feature Hulk in a secondary role – that's right: this is a Thor and Hulk buddy movie. Thirdly, it's being directed by Kiwi comic Taika Waititi, best known for vampire comedy What We Do In The Shadows. All of which means we have no idea what to expect, which frankly, gives it a leg-up over Civil War. More Thor!
Justice League Part One and Part Two - Nov 17th, 2017 and Jun 4th, 2019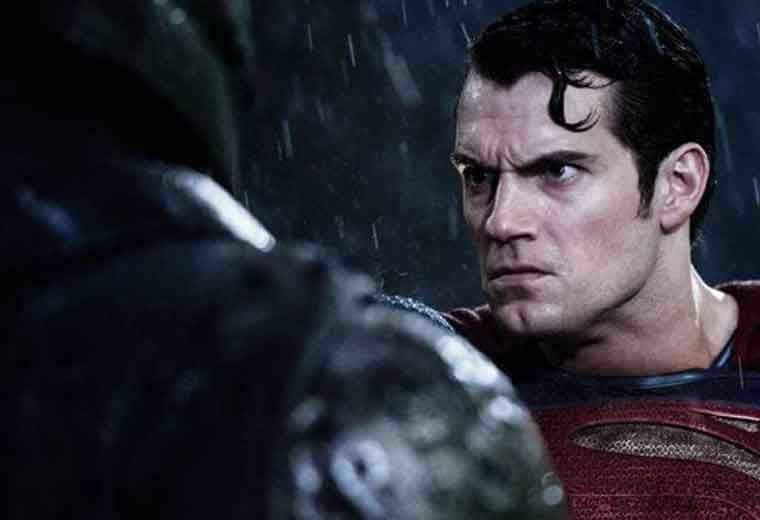 Marvel spent five movies building up their Avengers universe before they brought them together to defeat evil and break box-office records. The Justice League, however, have a different approach: they'll each spin off from a Justice League movie, which has the pressure of not only satisfying fans of Batman, Superman and Wonder Woman but launching the cinematic careers of Green Lantern, Martian Manhunter and friends. Zack Snyder will once again take charge, but he has a mighty mountain to climb: if it doesn't make a billion dollars it'll be considered a bust.
Black Panther – Feb 6th, 2018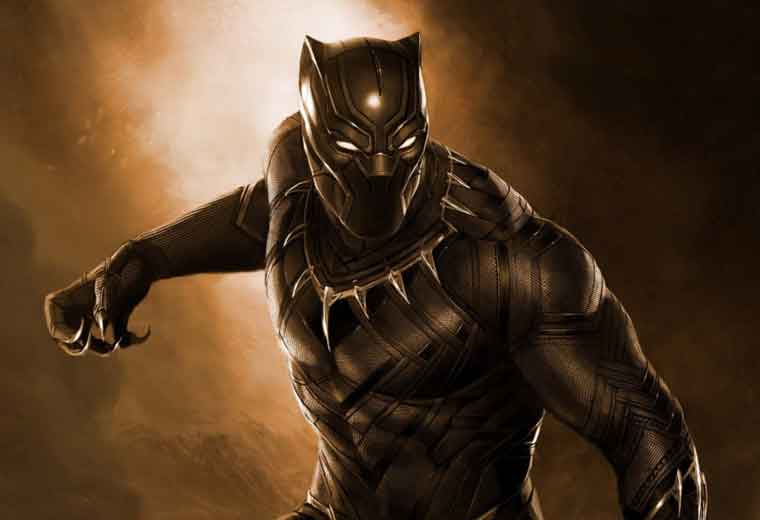 Marvel continue strides to become a more progressive and 21st century company by releasing Black Panther, the first movie in the MCU to feature an African-American lead. Chadwick Boseman plays T'Challa, the African prince of Wakanda who becomes Black Panther, an integral member of the Avengers. Andy Serkis returns from his Age Of Ultron cameo (minus one hand) to play villain Ulysses Klaue, while Creed and Fruitvale Station director Ryan Coogler will sit in the director's chair. Panther himself makes his debut in Civil War, just like everyone else in this damn preview.
The Flash – Mar 23rd, 2018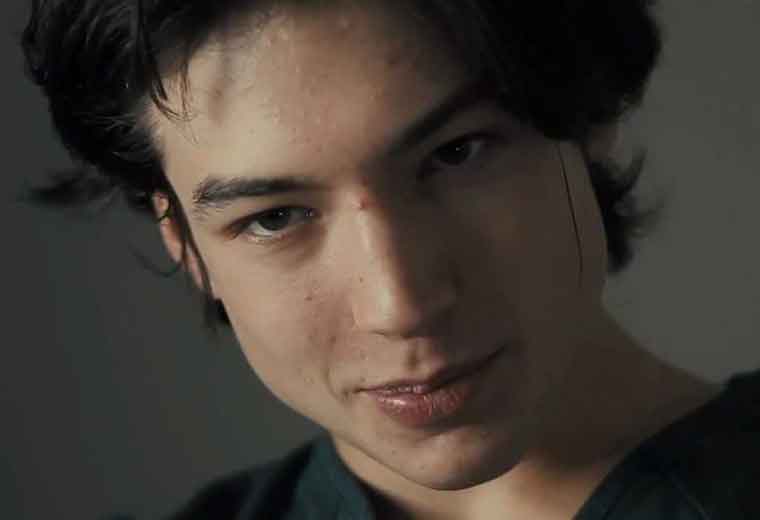 The movie version of The Flash was added to DC's cinematic roster just a week after the TV series The Flash debuted on US TV, but we're assured that the Justice League iteration of the world's fastest hero will be different enough to warrant the parallel universes. For starters, Movie Flash will be played by We Need To Talk About Kevin star Ezra Miller, who is playing Barry Allen as a "tech geek" rather than a vigilante hero. His suit will be more of an armoured get-up, and we may even see a Flash cameo in Batman V Superman – blink and you'll probably miss him.
Avengers: Infinity War Part I and Part II – May 4th, 2018 and May 3rd, 2019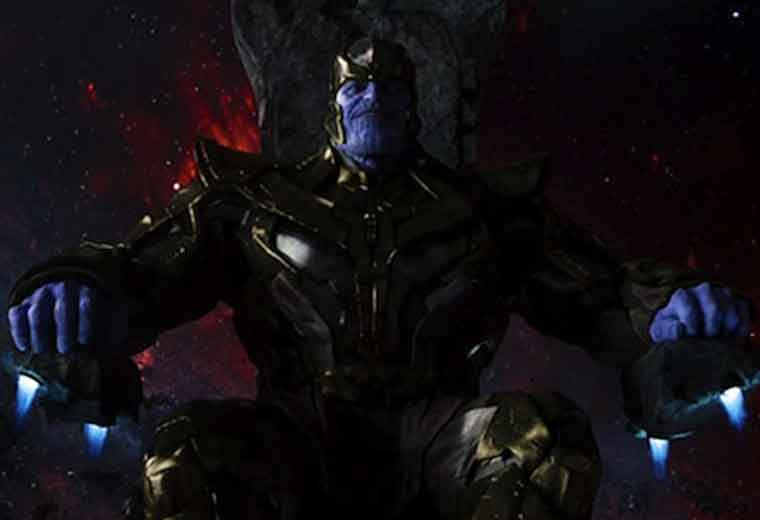 Here it is: the main event – the culmination of 10 years of hard graft. The final blockbuster in Marvel's first major cinematic era will be Avengers: Infinity War, split across two movies and two years but teased ever since the post-credits sting on The Avengers in 2012. This is the movie where Thanos, lover of Death and general purple space god, finally lays the smackdown on Earth and the Avengers – thankfully, by the time Part II rolls around in 2019, there will be a whole host of new heroes ready to line up to take him down. Expect nothing less than the most expensive and the most successful movie of all time: the stakes have never been higher and the Marvel Cinematic Universe couldn't possibly get more intense.
Ant-Man And The Wasp - Jul 6th, 2018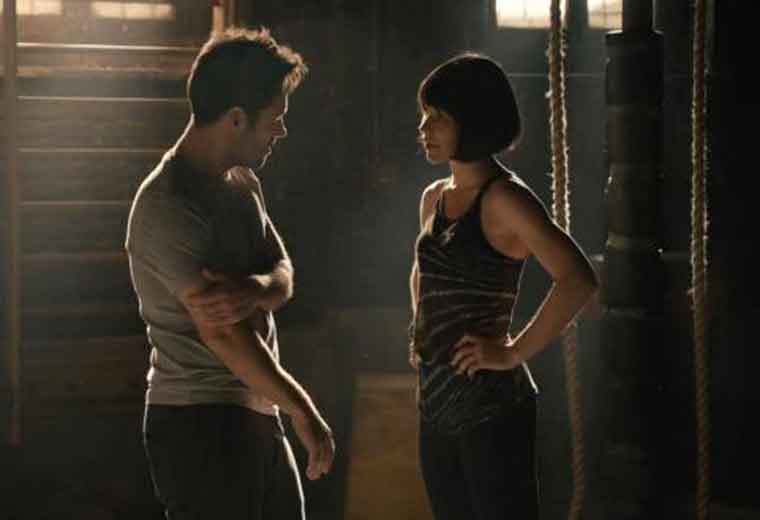 A late addition to the Marvel line-up, this sequel to 2015's Ant-Man was jammed into the schedule after the Paul Rudd action-comedy performed better than expected – and in the process, it becomes the first movie on Marvel's roster to have a female hero in the title. Evangeline Lilly suits up and takes to the skies as The Wasp, as per the movie's post-credits sting, giving Rudd's Ant-Man some company on the battlefield. Michael Douglas will also return as the original Ant-Man, Hank Pym – and could we see a return of his long-lost wife, who we last saw silhouetted in the Quantum Realm?
Untitled Animated Spider-Man Film - Jul 20th, 2018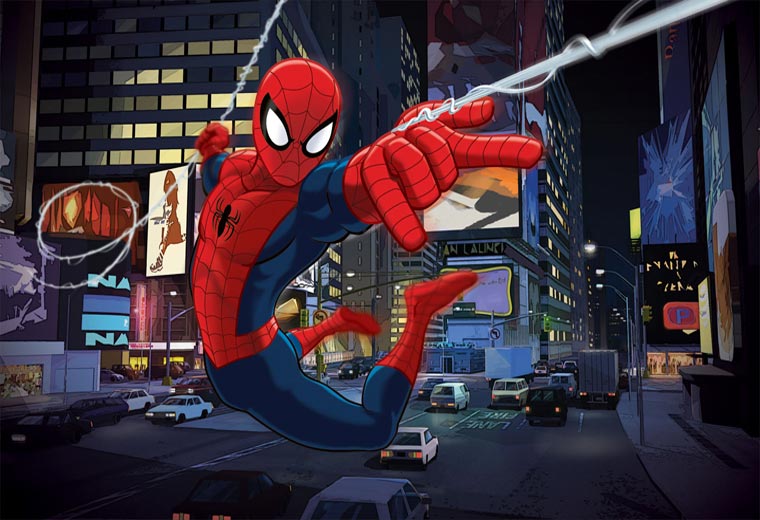 Part of the deal that saw Spider-Man shipped over to the Marvel Cinematic Universe allowed Sony Pictures to make their own animated Spider-Man movie. It's likely that it'll be a standlone movie, unconnected to the Marvel universe or indeed any existing Spider-Man franchises (of which there are many), which makes it interesting: casting, villains and indeed visuals are eagerly anticipated. If Sony have proved one thing with their handling of Spider-Man over the years, it's that they're not afraid to start over if things don't go their way: could it be the Miles Morales Spider-Man movie we've all been waiting for?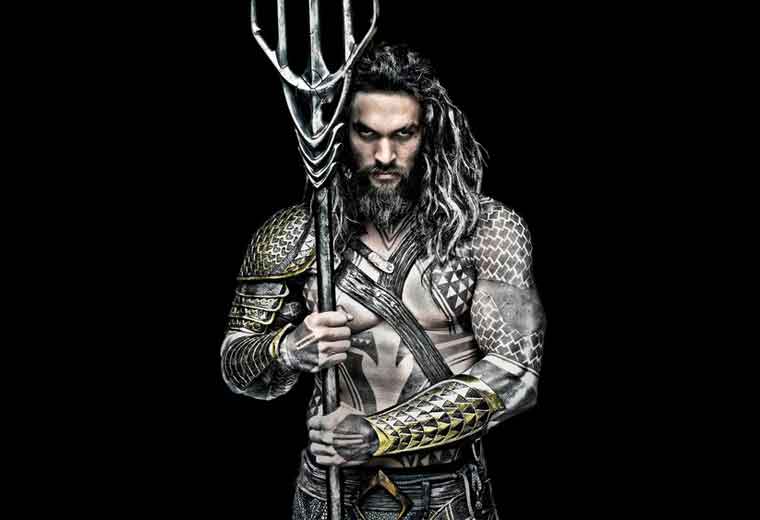 Long considered a joke in movie terms – even Entourage, itself a figure of fun, used it as a punchline – Aquaman is hardly the most fear-inspiring of the Justice League, thanks to his abilities to manipulate water and, um, communicate with fish. However, in Zack Snyder's movie universe, Aquaman is an unequivocal badass, and will now be played by gigantic Game Of Thrones brute Jason Momoa, dressed like a gothic King Neptune. Snyder has played up Aquaman's powers, even going as far as calling into a local radio station discussion to claim that his trident is strong enough to pierce Superman's skin. Fast & Furious 7 director James Wan will release the movie in 2018.
Captain Marvel – Mar 8th, 2019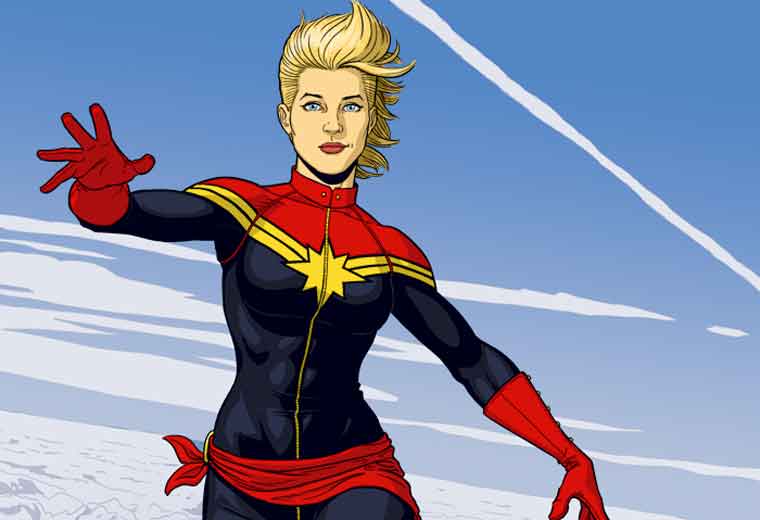 It only took them 11 years, but Marvel will finally release a female-led superhero movie in 2019. Captain Marvel has enjoyed a comic-book resurgence in recent years thanks to a modern interpretation by artist Jamie McKelvie, doing away with the cleavage-tastic costumes of the classic era for something way more progressive and fun. We're assuming Marvel goes in that direction, but as of yet there's no one cast for Captain Marvel, although Jessica Chastain has expressed an interest and Mission: Impossible's Rebecca Ferguson was rumoured as a possible lead.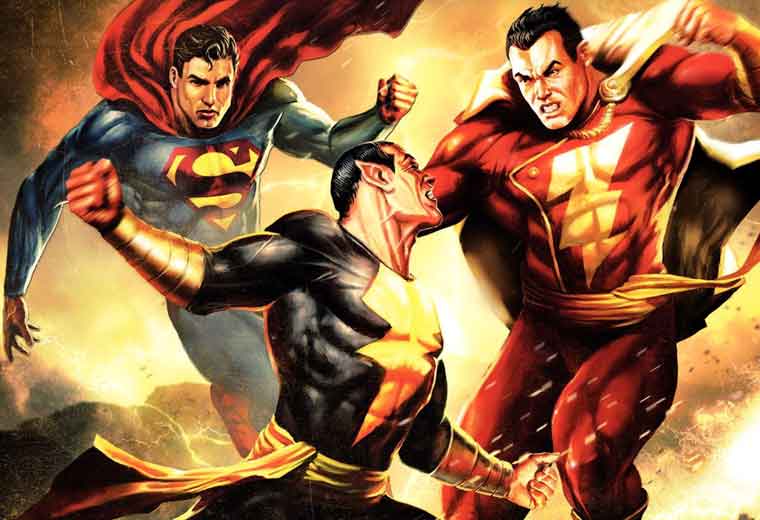 Unlike Marvel's line-up, which builds up to more exciting movies over the years, the DC schedule actually dumps its less exciting heroes at the tail end of the schedule – it's a Justice League comedown. Shazam is of interest for one reason only, and that's the involvement of Dwayne 'The Rock' Johnson as villain Black Adam. We're surprised it's taken this long to get The Rock starring in a superhero movie and to be honest we're not even sure we want Shazam to win. After all, who wants a superhero who sounds like he's named after a toilet cleaner?
The Incredibles 2 – Jun 21st, 2019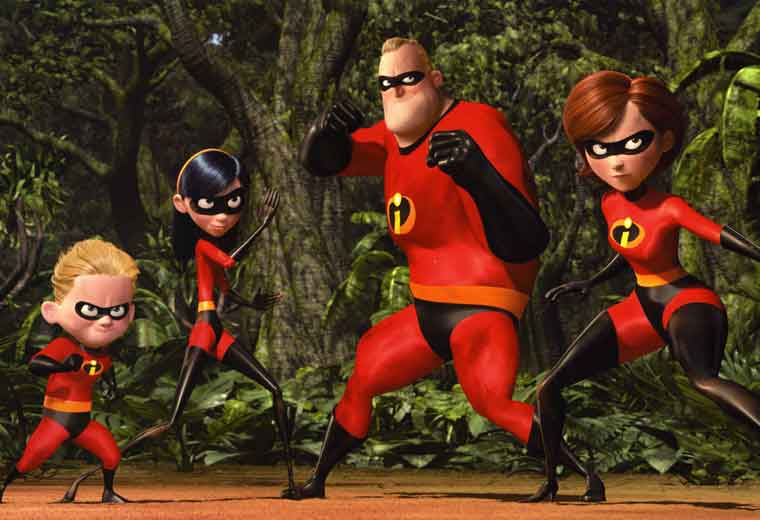 Pixar know how to make us wait: some 15 years after The Incredibles made their movie debut, we finally get the sequel we've been begging for. Brad Bird will return to direct and the Parr family, including a grown-up Jack-Jack, will be back in action (sadly, Syndrome will not return after a cape-related mishap). But with the explosion in superhero movies since 2004, we're betting The Incredibles 2 will have something more to add to the genre other than explosions and family cuddles. That Pixar difference makes this a superhero sequel worth waiting for.
Inhumans – Jul 12th, 2019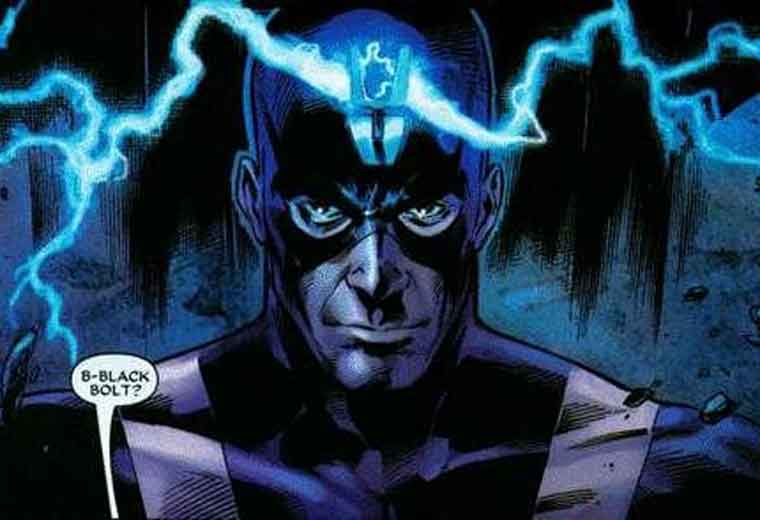 A truly odd postscript to Marvel's climactic Phase 3, Inhumans is a brand new property that will make its bow after the events of Infinity War. In truth, it's basically a Marvel-owned rip-off of the X-Men, complete with a line-up of various heroes with differing superpowers that have already been alluded to in TV show Agents Of SHIELD (Marvel certainly know how to play the long game). Even though he already voices Groot in Guardians Of The Galaxy, Vin Diesel is being courted to play leader of the Inhumans, Black Bolt – who, handily, is mute, allowing him to be the only man to play two roles in the MCU.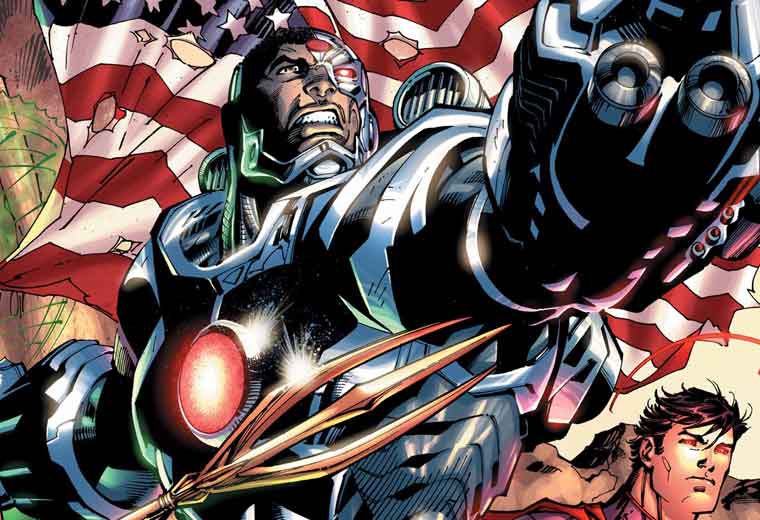 See what we mean about DC's diminishing returns? Long gone are the days of the Batman and Superman movies – in 2020 we truly scrape the bottom of the barrel with Cyborg, possibly the least exciting member of the Justice League. Actor Ray Fisher has already been cast as Victor Stone, the hero who's more machine than man, saved from near death by biological implants and cyborg technology. The best thing we can say about Cyborg is that we have absolutely no idea what to expect. What are you doing five years from now? Mark the date in your calendars!
Green Lantern – Jun 19th, 2020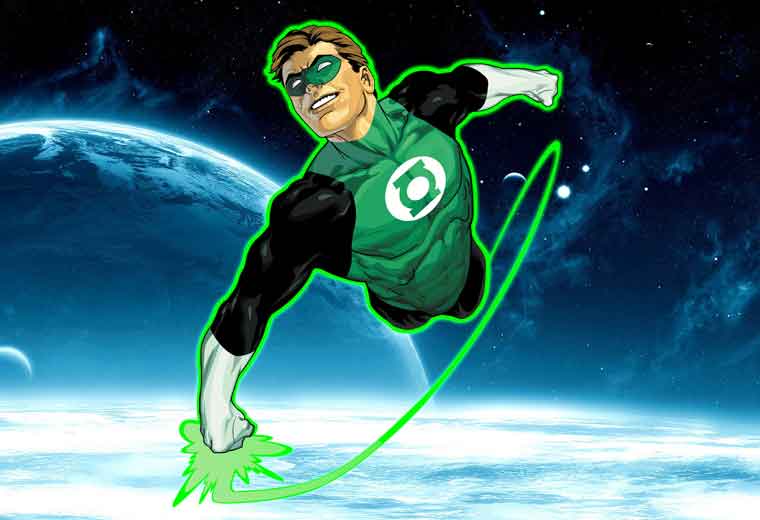 Cast the disastrous 2011 Green Lantern movie from your mind – forget everything about the atrocious origin story, including the garish green CGI suit, the cringe worthy romance and the none-more-smug acting of Ryan Reynolds. DC will reboot Green Lantern for another pop at movie stardom in 2020, by which time Reynolds will have starred in six more failed superhero movies and the new Spider-Man will be played by someone who hasn't even been born yet.
---
We love a good fight, when the fists are flying and the swords are slicing. Not in reality of course – in cinema!
Top 20 movie fight scenes