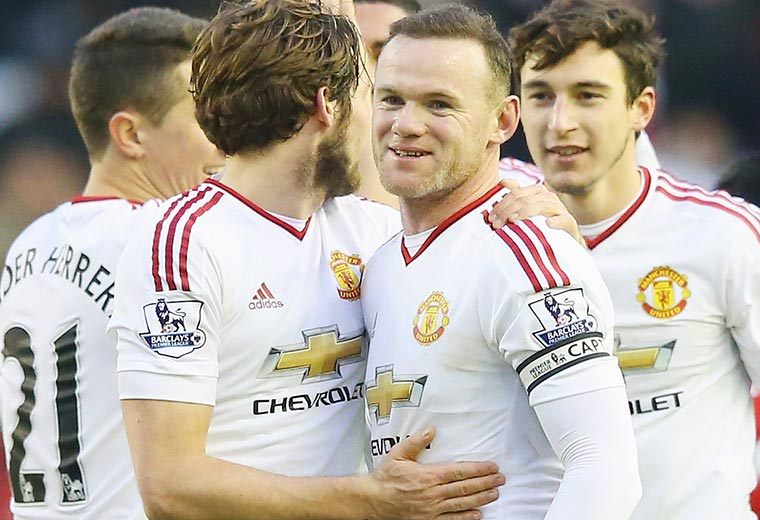 2. Sergio the selfless
With 88 goals in 135 Barclays Premier League appearances for Manchester City, Sergio Aguero is one of the few players who could challenge Rooney's record one day. But after netting two goals against Crystal Palace, he selflessly ignored a golden chance for his hat-trick in the 84th minute to square the ball for teammate David Silva to score instead. Proof that not all strikers are megalomaniac monsters. Just most of them.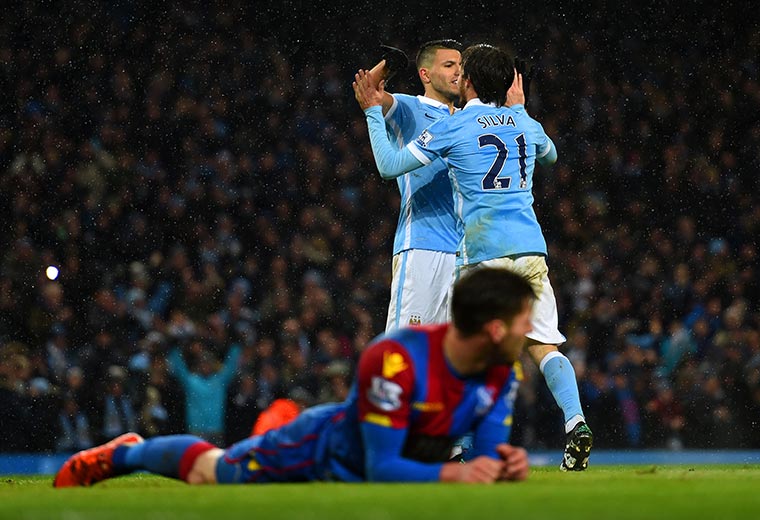 3. Alan Pardew's fingerless gloves
The football fraternity showcased various ways to fend off the wintry weather over the weekend – from West Ham joint chairman David Gold's Russian hat to Chelsea owner Roman Abramovich's UEFA Champions League parka (a blatant freebie). But Crystal Palace manager Alan Pardew stole the show with his fingerless mittens. Usually a fashionable accoutrement for four-year-old children in the nursery school playground, they were a fitting choice for a man who's been known to occasionally throw his toys out of the pram.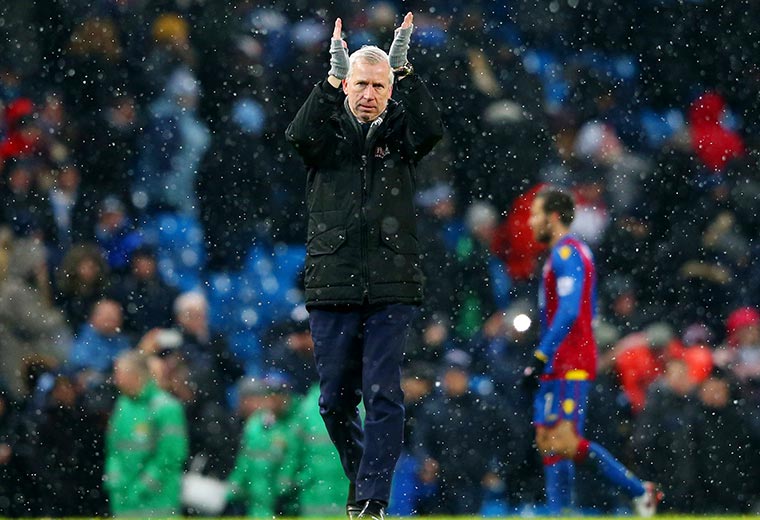 4. Funes Mori: man of the people
It's often said that zillionaire footy stars and pie-munching fans live in parallel social universes. Not anymore. Everton's Ramiro Funes Mori celebrated his goal in The Toffees' 3-3 draw with Chelsea by launching himself over a steward and into the bubbling cauldron of away fans. One poor steward even had to pick the Argentine up and drag him to safety. The fan-footballer bond is officially back in business. Funes Mori was promptly booked, obviously.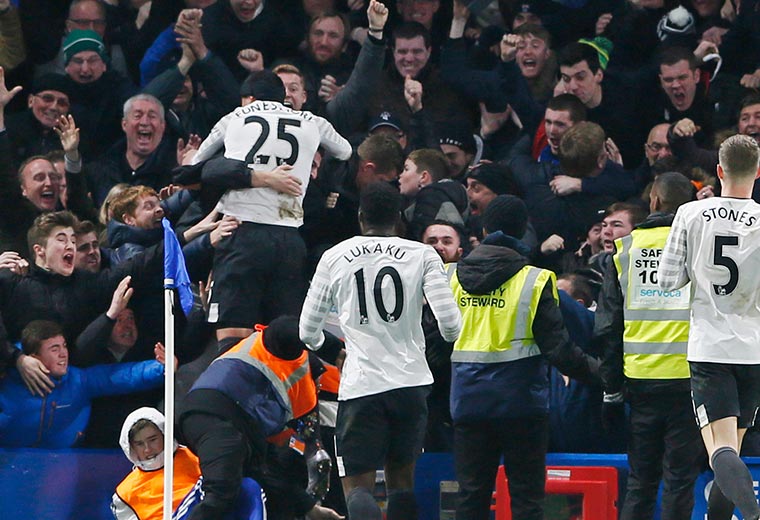 5. Judd Trump's shoes
Not even a Premier League footballer could match the bizarre style of snooker ace Judd Trump. The laser-eyed ball-potter bowed out of the Dafabet Masters at the semi-final stage on Saturday, but not before he'd wowed the world with a pair of outrageous spiked loafers. Looking like something worn by Lady Gaga's pet bulldog, they were created by shoe style guru Christian Louboutin and are worth £845.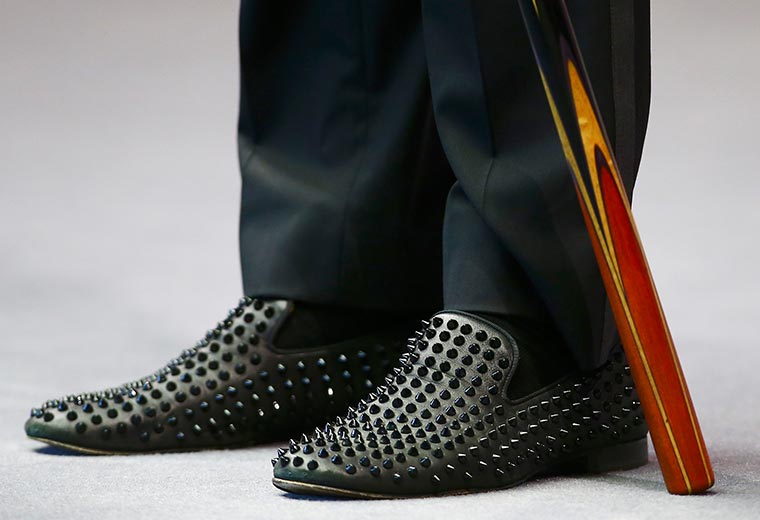 6. Rick O'Shea
The top scorer in the Barclays Premier League this weekend was the invisible striker 'Rick O'Shea', as a flurry of strange ricochets, deflections and diverted shots found their way into the onion bag. Tottenham's Christian Eriksen, Manchester City's Fabian Delph and Aston Villa's Rudy Gestede all benefitted from his decisive touches.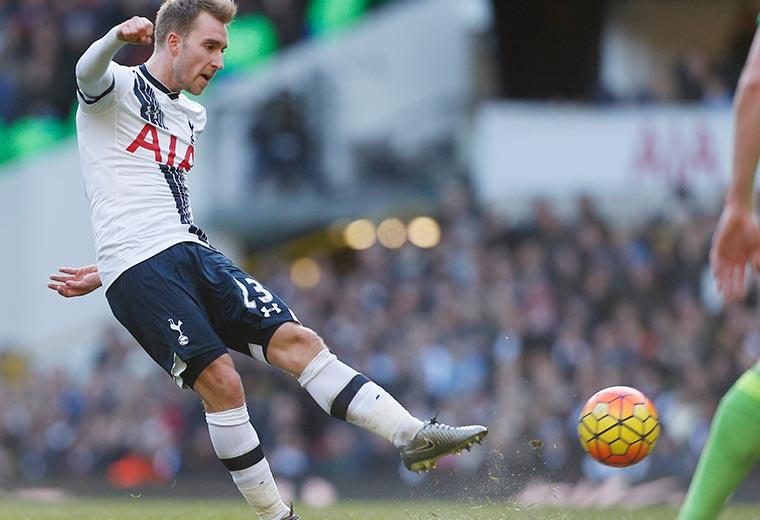 7. Declan Rudd's pink jersey
Norwich City are officially the politest and friendliest side in the Barclays Premier League. In fact, they are the only team not to have kept a clean sheet away from home this season, ensuring opposition fans always have something to celebrate. During Norwich's 3-0 defeat to Bournemouth on Saturday, Canaries keeper Declan Rudd even helped his opponents by wearing a luminous pink jersey so his opponents always knew exactly where he was standing.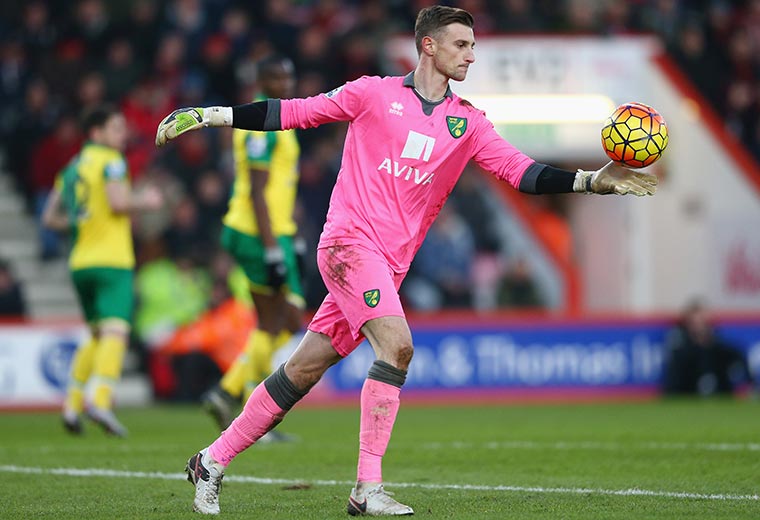 8. Stuart Broad's fingertips
Over at the cricket in South Africa, England pace bowler Stuart Broad catapulted England to a stunning victory over the hosts, claiming 6 wickets for 17 runs – including a devastating burst of 5 wickets for just 1 run in 31 deliveries. Having regrown his famous Draco Malfoy mop of blond hair, Broad topped off his wonder-day with a diving catch to nab his sixth wicket and seal victory.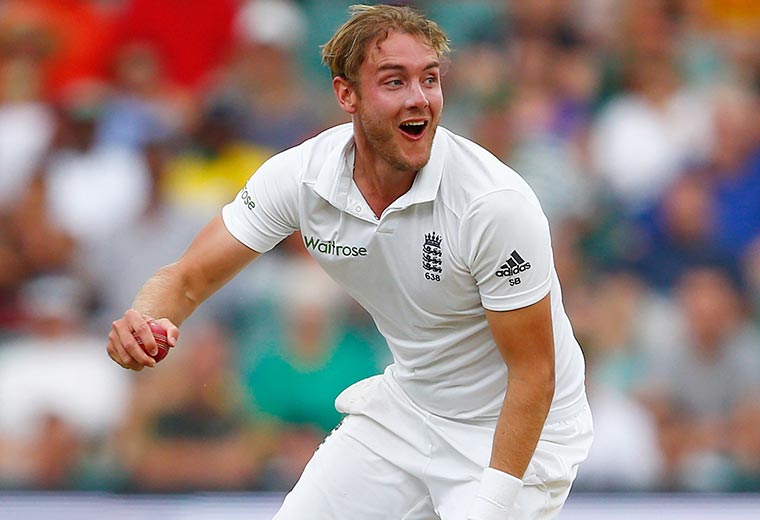 9. Benik Afobe
Every mustard-keen fantasy football fan loves to have a new striker to ponder during their Friday night transfer musings and Bournemouth's new hitman Benik Afobe didn't disappoint, bagging his first Barclays Premier League goal against West Brom on Saturday following his £10 million move from Wolves.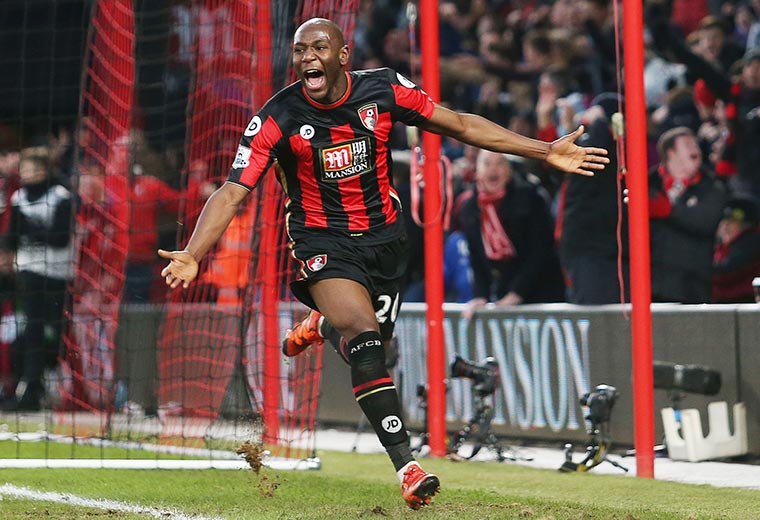 10. John Terry's backheel
Chelsea skipper John Terry gave hope and inspiration to oafish defenders around the country when he made up for his own goal at home to Everton with a dainty 98th minute backheel equaliser. This could be the start of a revolution. Watch out for centre-backs unleashing a riotous mix of Cruyff turns, rabonas and bicycle kicks next weekend.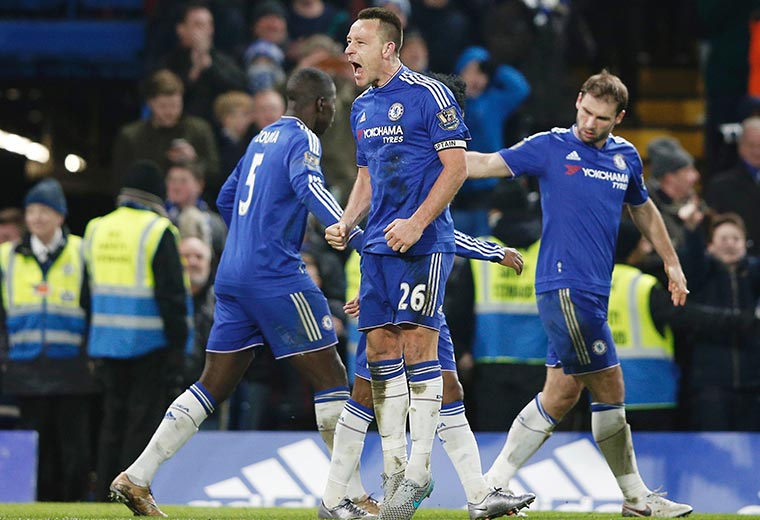 11. Zinedine Zidane
Unless you're a Barcelona fan, football is always more fun when Real Madrid are at their zinging best and new coach Zinedine Zidane seems to have sparked a return to all-action, attacking football. Against Sporting Gijon on Saturday, Madrid romped to a 5-0 half-time lead, including four goals in the first 18 minutes. More of the same please, Zizou.