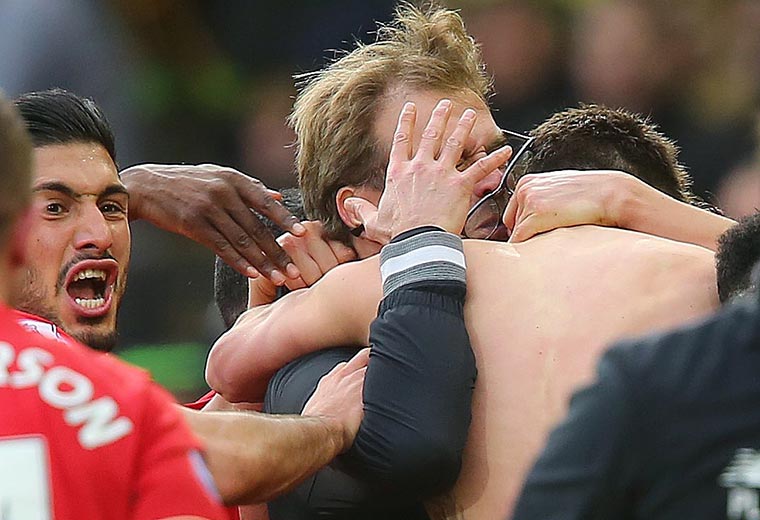 2. Dele Alli's magic touch
If decades of watching England sides spectacularly fail to live up to expectations at major tournaments has taught us anything, it's not to get our hopes up off the back of one or two talented youngsters. Having said that, did you see Dele Alli's goal against Palace? As he flicked the ball over Mile Jedinak's head, turned and volleyed home from 20 yards, you could practically hear the words "it's coming home" echoing across the nation.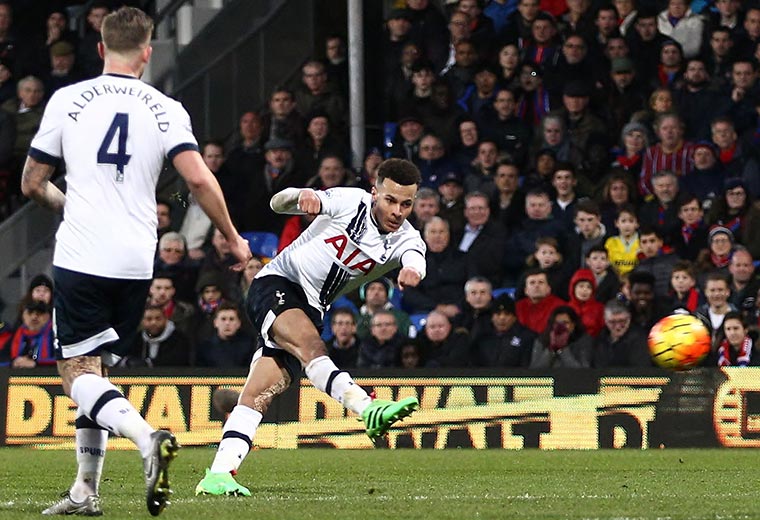 3. Nicolas Otamendi's hair
Close-cropped on the back and sides, with a perfectly coiffed flop of wavy locks resting proudly on top, the Manchester City defender's hair is truly worthy of admiration. Little wonder, then, that the Argentine tends to it regularly throughout games – even when it leaves Enner Valencia, the opposition's most threatening striker, unmarked in the area. He may have been at fault for conceding a goal, but boy did Otamendi look good doing it.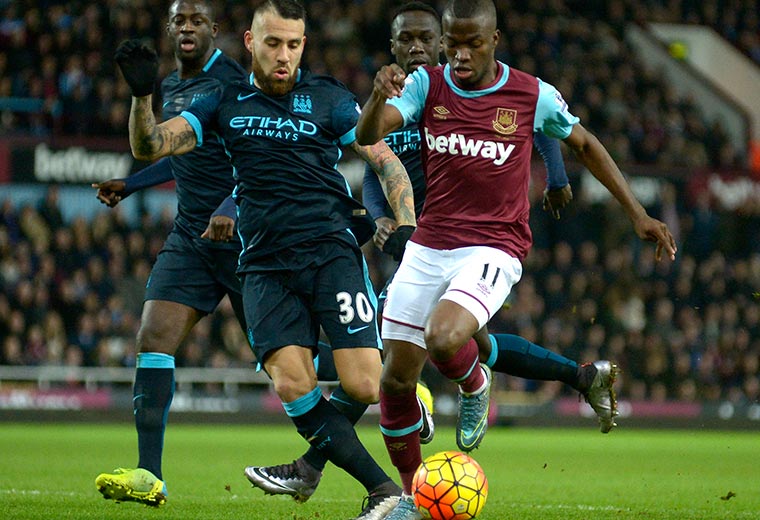 4. Leicester City's water boy
Before this weekend's game against Stoke, Jamie Vardy hadn't scored in 10 hours and 17 minutes – a worrying drought for the league's top scorer. Fortunately for them, the Foxes' thirst for goals was quenched by Danny Drinkwater, who not only scored his first of the season, but also provided the assist for Vardy's barren spell-ending finish. The man dubbed "the English Pirlo" by teammates deserves to drink up the plaudits.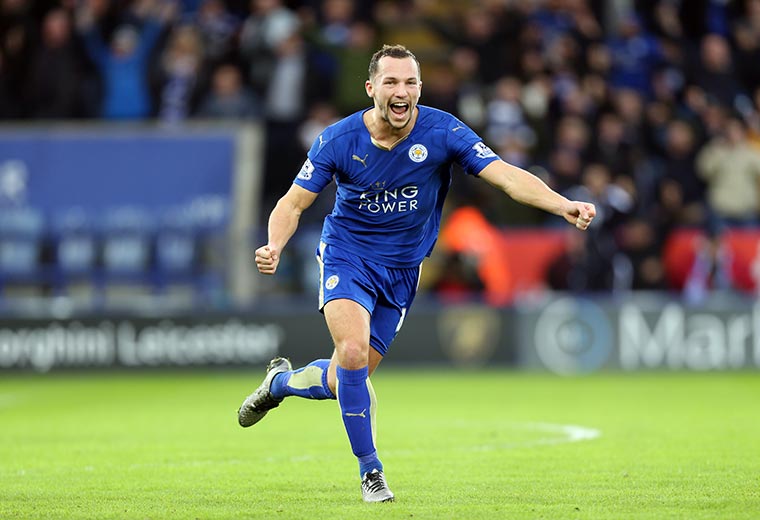 5. Forster's afternoon off
We've all had those days at the office, where you just want to keep your head down, fire off a few emails and sneak out at 5pm on the dot. Well, visiting goalkeepers to Old Trafford nowadays get to experience the footballing equivalent, thanks to the fact that no other club in the entire Football League – all 91 of them – has had fewer shots on target at home than Manchester United's 35. Forster, in the Southampton net, was troubled only once in 90 minutes – he may as well have clocked off early.
6. Eddie Howe's special brew
No one can say for sure what exactly Eddie Howe is putting in the drinks bottles that his players sip on before games, but whatever it is, we want some. No team in the Premier League starts games as quickly as Bournemouth: Benik Afobe's 13th-minute strike was the ninth goal Howe's side has scored in the first 15 minutes of a match this season.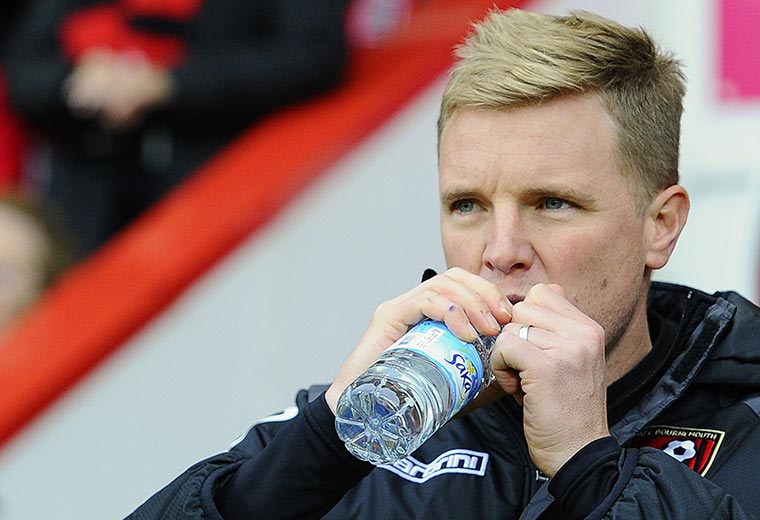 7. Novak Djokovic's century
The world number one may have progressed to a noteworthy 27th consecutive Grand Slam quarter final after his win over Gilles Simon at the Australian Open, but he couldn't have made it much harder for himself. Djokovic managed to rack up 100 unforced errors during the gruelling five-setter. Novak will be relieved to hear that he didn't set a dubious record with that tally of slip-ups – the record for the most mistakes ever made by the winner of a tennis match remains Yevgeny Kafelnikov's (who made 112 howlers in one match in 2000).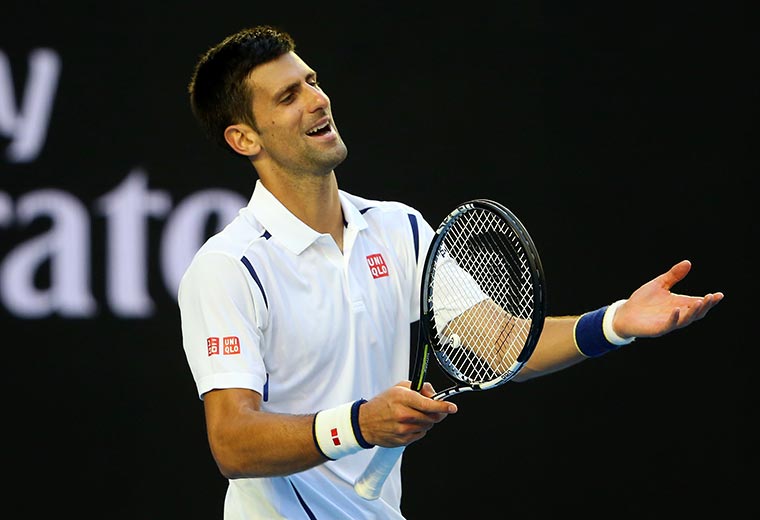 8. PSG's guardian Angel
Man United have been accused of lacking a genuinely world-class, creative, attack-minded player. If only they'd spent a record-breaking £60 million on someone like, say, Angel di Maria. What's that? They did? And then sold him to Paris St Germain where he's scored eight league goals this season, including a sensational lobbed volley against Angers on Saturday? You really wouldn't want to be Louis van Gaal right now.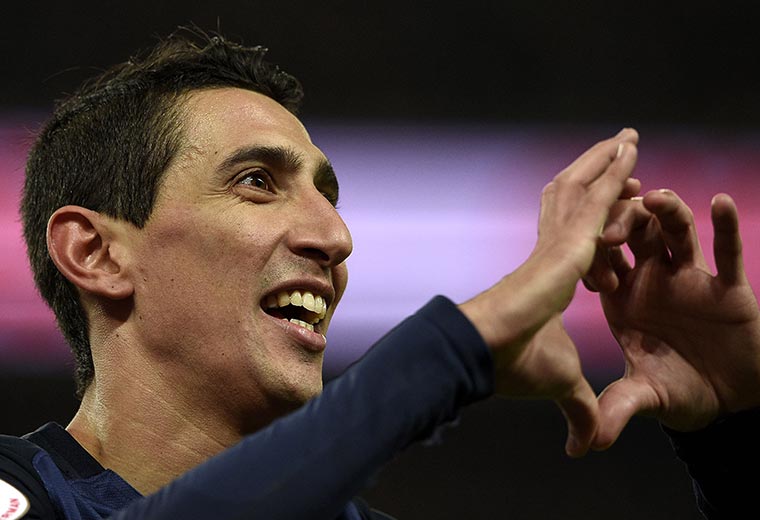 9. Mesut Ozil's slippers
Whatever the stats say, Ozil is often accused of laziness, more often to be seen nonchalantly lumbering around the pitch than closing down the opposition or tracking back. He hardly did himself any favours on Sunday afternoon in Arsenal's defeat at the hands (and mainly feet) of Chelsea, when he became the first player to wear laceless boots – effectively a pair of luminescent slippers. Look out for the next game, when Mesut will be debuting the first ever high-performance dressing gown.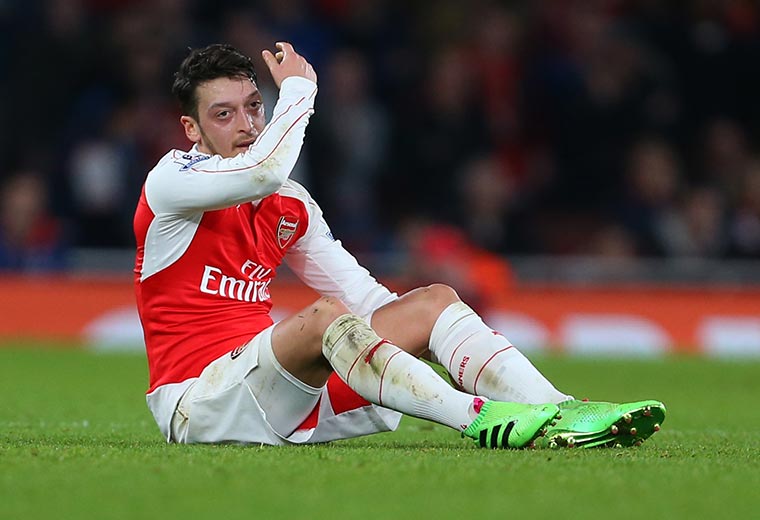 10. Kagiso Rabada's arm
There are few things more satisfying in sport than seeing a prodigious talent realise his potential – and the 20-year-old fast bowler taking 7 wickets for 112 runs in the first innings against England was just that. It would have been nice, in this case, if it hadn't come at the expense of England's top order, but Rabada's record-equaling wicket haul is an exciting (and/or terrifying) sign of things to come.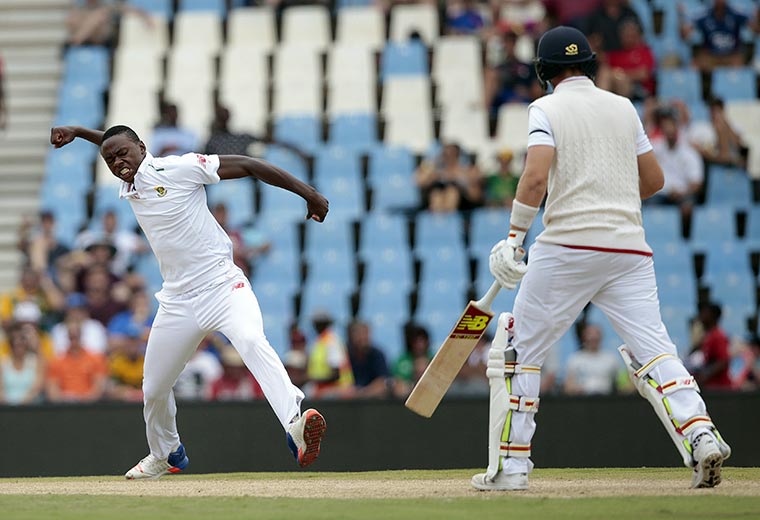 11. Tim Howard's penalty practice
The Everton goalkeeper must really love facing penalties. It's the only logical explanation for the fact that he has given away more of them than any other keeper in the Premier League since August 2013. His trip on Swansea's Andre Ayew was his fifth in that time – more than twice as many as the next worst offender. He should probably save it for the training ground though, since he doesn't seem able to save them on the pitch.