1. Robert De Niro in Dirty Grandpa (2016)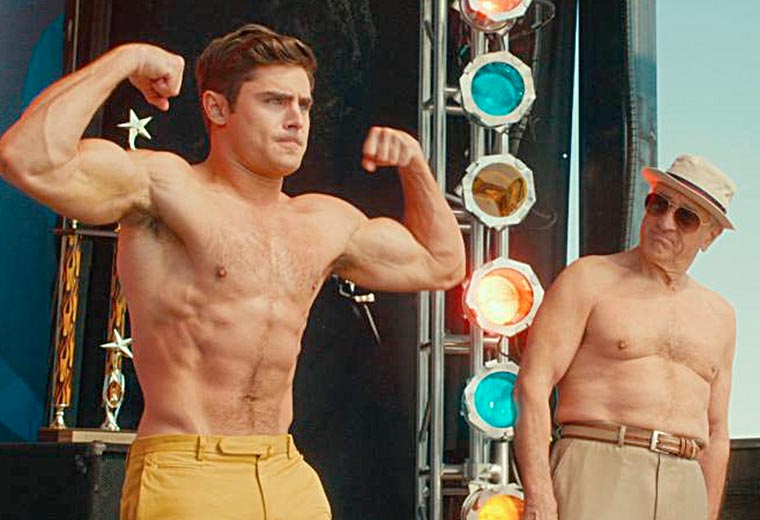 'Party til you're pregnant!' that's the kind of advice naughty grandfather Dick (Robert De Niro) gives college girls in this decidedly un-PC offering that features many less printable words of wisdom. Zac Efron is game as the uptight young grandson going on a journey with the recently widowed Dick, who turns out to be an over-sexed fan of 'adult' magazines determined to have his wicked way with the much younger Aubrey Plaza.
2. Michael Gambon in Layer Cake (2004)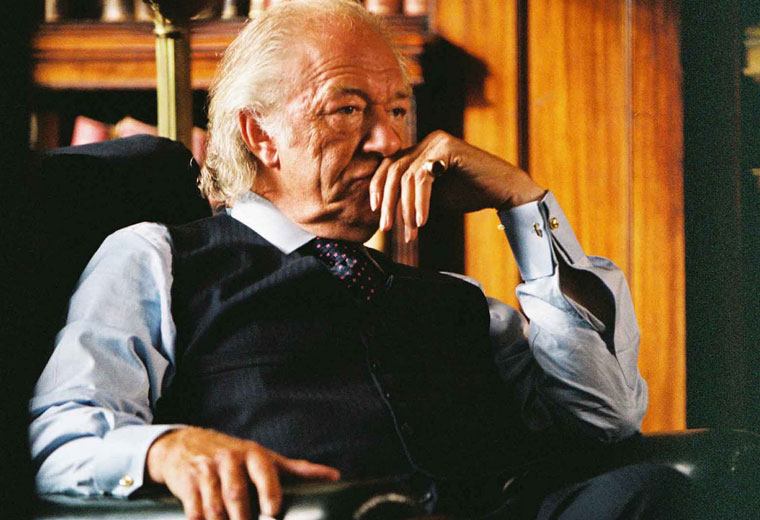 'Welcome to the layer cake, son'. Eddie Temple's (Gambon) expletive-laden speech – as well as several others - qualifies who is the sweariest pensioner on the block in this Brit crime thriller, also featuring Daniel Craig and Ben Whishaw. Quite the Bond training ground.
3. Alan Arkin in Little Miss Sunshine (2006)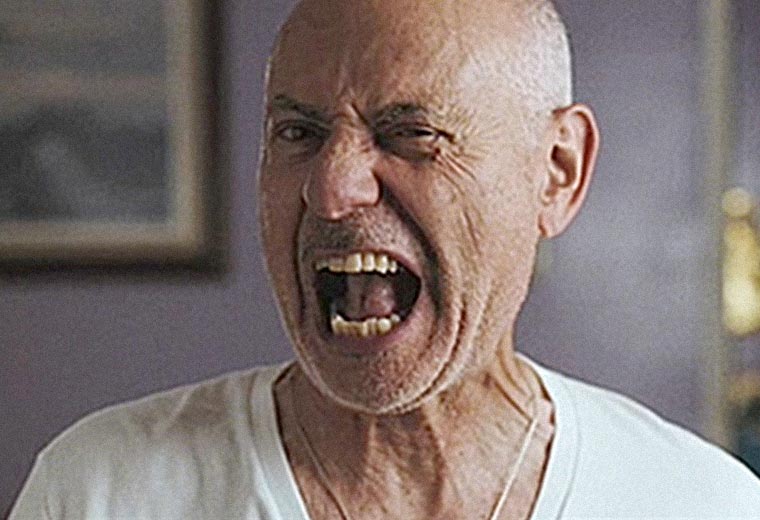 Surely one of movies' finest bad grandfathers, Alan Arkin's grandpa is determined to go out blazing by snorting heroin and telling it like it is, including some crude words of advice to Dwayne (Paul Dano) about sleeping with "a lotta women. Not just one, a lotta women." His love of strippers leads to one of the film's funniest - and sweetest - scenes: this film has just as much heart as it does humour.
4. Lily Tomlin in Grandma (2015)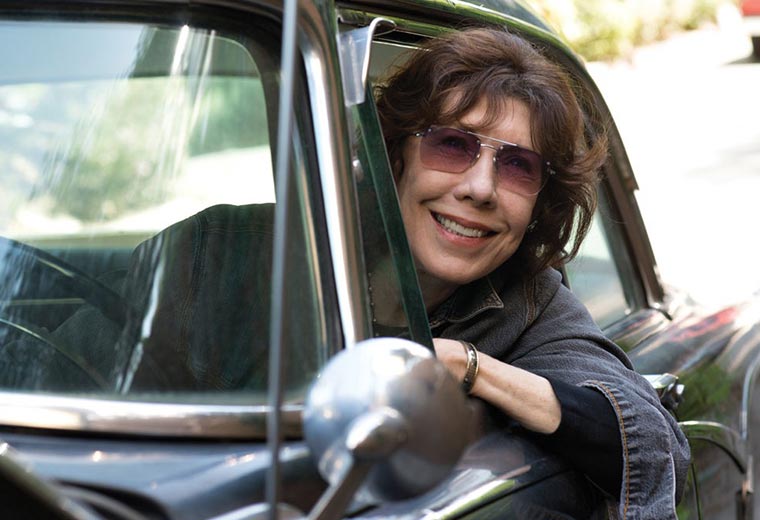 An amiable indie road movie, Grandma features an hilarious turn from Lily Tomlin as the sweary lesbian who takes granddaughter Sage (Julia Garner) on a mission to find cash for her abortion, berating people at every turn. The useless boyfriend gets a particularly withering put down: 'Why didn't you use a condom, or for humanity's case, get a vasectomy?'
5. Alan Ford in Cockneys vs Zombies (2012)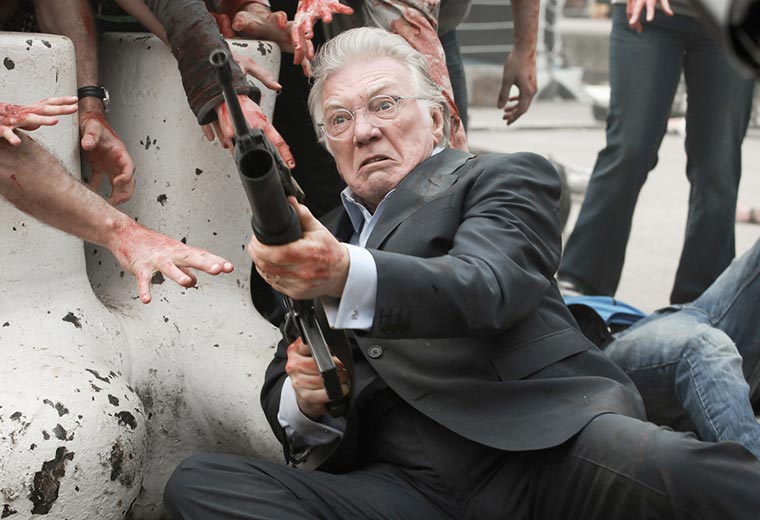 'Oi, zombies! Get out of my East End!' So says Ray (Alan Ford), the granddad in this amusing British genre mash-up. Ray is living peacefully in a retirement home with his chums (including Honor Blackman and Richard Briars) when zombies come knocking and rouse the old cockneys out of their slumber. Needless to say they don't hold back on the language as they bear arms and get ready to slay.
6. Emma Thompson in The Legend Of Barney Thompson (2015)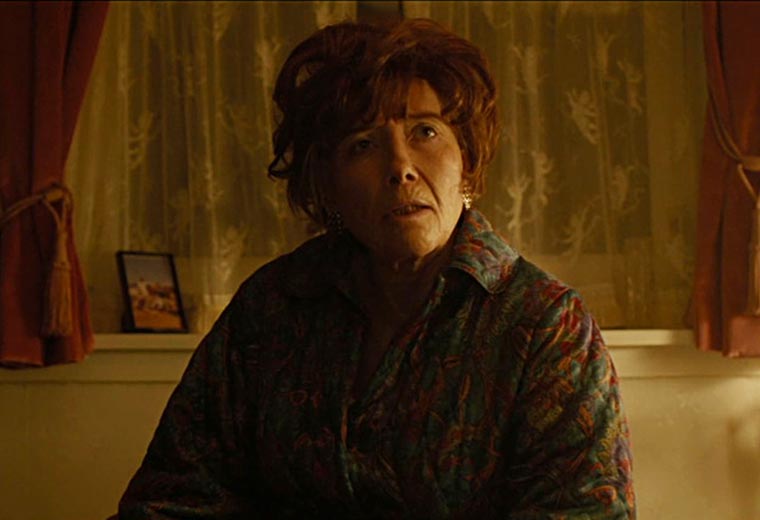 Emma Thompson may only be 56 - and very glamorous with it - but she gamely dons ageing make up to play a batty pensioner in Robert Carlyle's dark comedy set in Glasgow. Barely recognisable, she has a ball as his constantly cursing mother with a love of bingo and other rather naughtier things that become clear over the course of the movie. The film is tonally confused but it's still one of her most surprising roles.
7. Frank Langella in Robot & Frank (2012)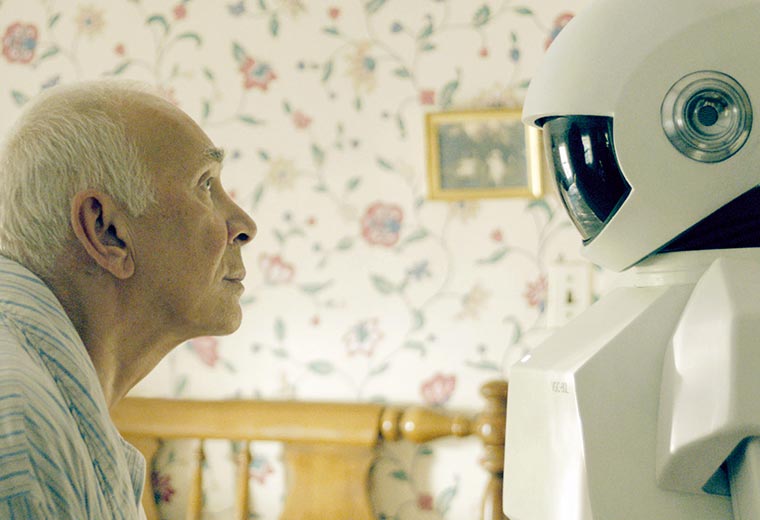 Frank Langella is wonderfully mischievous in this indie gem about an elderly man who is losing his memory, but not his sense of humour. When his family buys him a robot companion, he decides to use it to commit burglary, with amusing consequences. His language is choice in the best sense: there are only 28 profanities in this film, but he sure as heck makes each one of his count.
8. Jack Nicholson in As Good As It Gets (1997)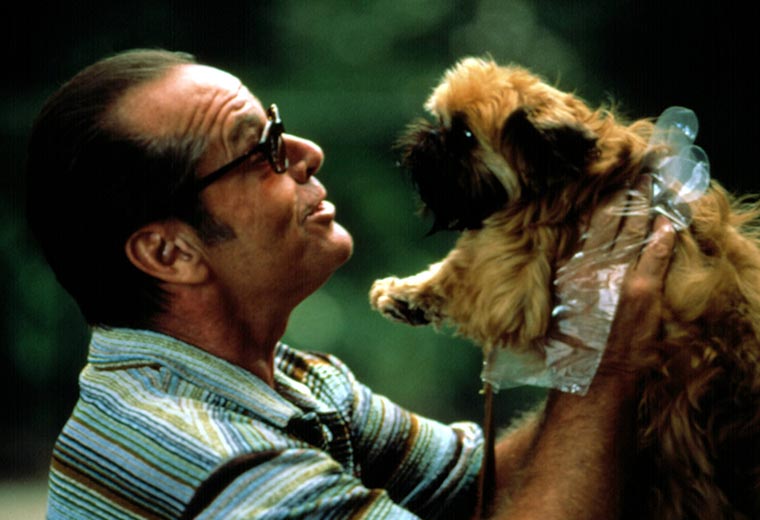 Jack Nicholson was just old enough for a bus pass when As Good As It Gets became a smash hit, largely thanks to his misanthropic character's warped worldview and expletive-ridden tirades. This man really knew how to deliver an insult and was prone to seriously un-PC rants - especially when he met his gay neighbour (Greg Kinnear). Happily, he learned a thing or two while remaining both grumpy and funny.
9. Johnny Knoxville in Jackass Presents: Bad Grandpa (2013)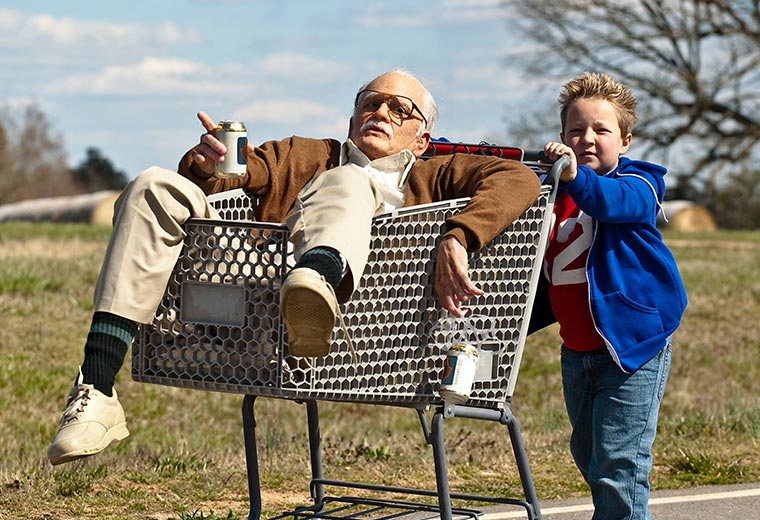 It's just possible that Dirty Grandpa took inspiration from Jackass prankster Johnny Knoxville, who made a movie featuring his filthy-minded OAP TV character. This hidden camera concept features a REALLY bad grandpa (Knoxville in disguise) and tests the public's reaction. Japes include getting his privates stuck in a vending machine and - in a Little Miss Sunshine moment - dressing his grandson as a girl for a beauty pageant. This one is not for the easily offended.
10. Judi Dench in Quantum Of Solace (2008)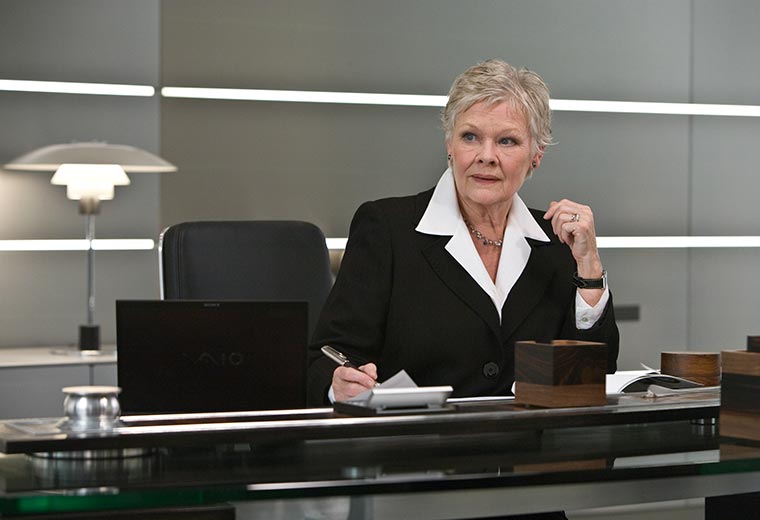 Sometimes, it's more about quality than quantity. As M, Dame Judi rarely swears, but when she does, boy does she get a reaction. Apparently the public is so marked by Dench's rare outbursts that a curse word from M inevitably attracts complaints to the British Board Of Film Classification. "Almost every time Dame Judi swears in a film, regardless of its category, we can expect a number of complaints," they told The Guardian.
---
With a bunch of Star Trek movies hitting the big screen, we can't help wondering whatever happened to the stars of the many TV series…
Star Trek – where are they now?