Richie Rich – Cartoon aired from 1980 to 1984, film released in 1994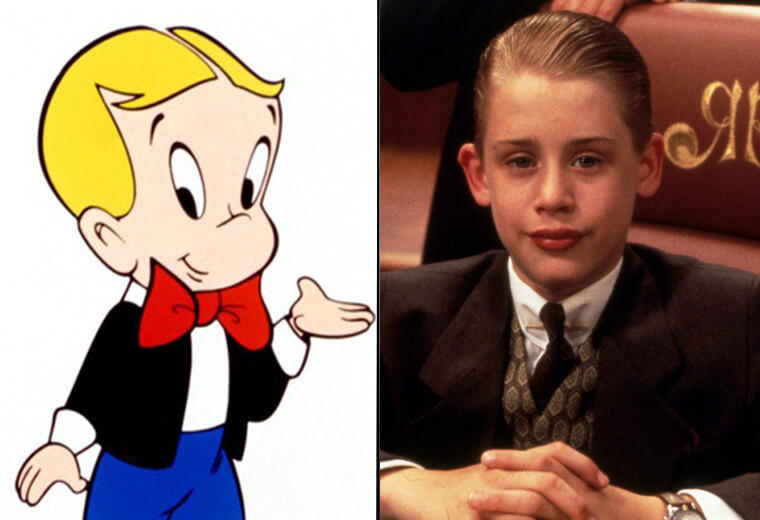 Riding the wave of Macaulay Culkin's intense early '90s fame was probably the thinking behind this misjudged adaptation of the 1950s serial and '80s cartoon, but it turns out watching the child of a billionaire isn't that entertaining at all. Tasked with bringing down an inside job to nab some of his dad's cash, the "poor little rich boy" must come up with a cunning plan to stop the thieves in their tracks. Culkin basically plays the same character from Home Alone, but without the cool booby traps. It tanked at the box office but soon became a VHS success, but it came nowhere near the heights of decades before when Rich was the most popular character for Harvey Comics.
Masters of the Universe – Cartoon aired from 1983 to 1985, film released in 1987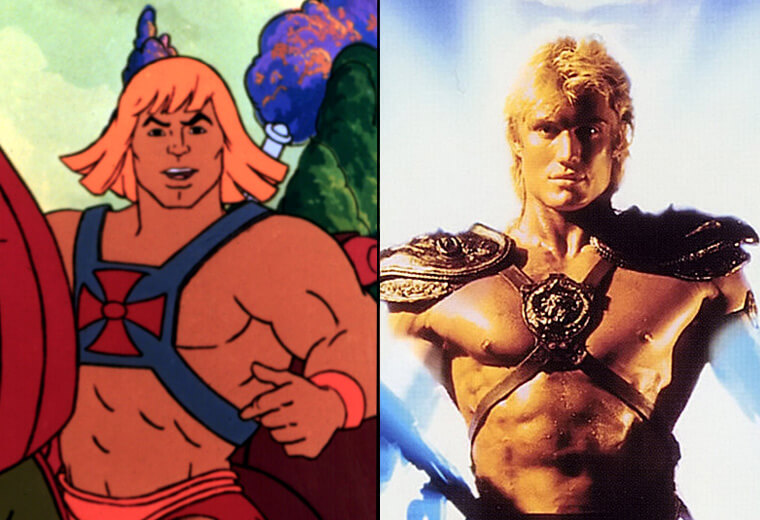 It is an indisputable fact that every child of the '80s loved He-Man, and over 30 years since it ended it retains a cult following. Naturally with high ratings and tie-in toys flying of the shelves Hollywood thought it'd be a great idea to make a movie, but the film was a critical and commercial disaster. Starring Dolph Lundgren in his first lead role, a young Courteney Cox and Frank Langella casting a shadow over his illustrious career, our over-inflated hero in hot pants arrives on Earth to find the magical cosmic key. Variety called it a "Conan-Star Wars rip-off" and even its OTT camp tone couldn't resign it to the "so bad it's good" category.
Teenage Mutant Ninja Turtles – Cartoon aired from 1987-1996 (rebooted 2012), film released in 1990 (rebooted 2014)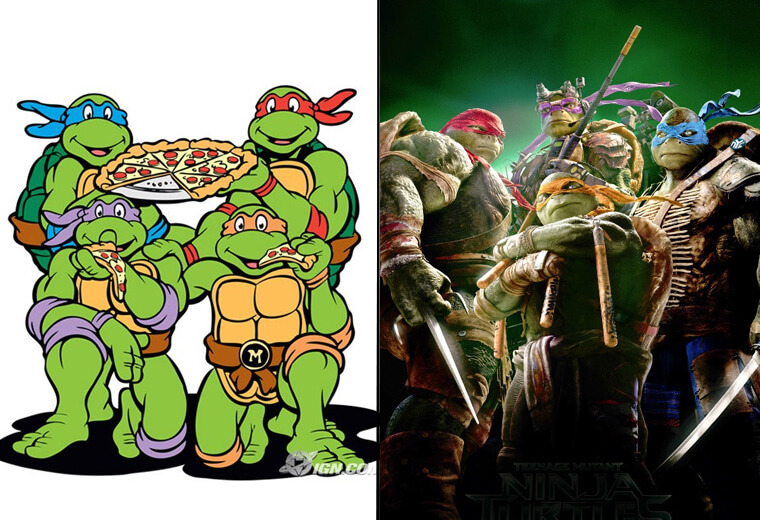 Lifting the darker tone of the original comics to make the cartoon suitable for kids and families was a masterstroke, as TMNT is one of the most popular cartoons ever and in the late-80s/early-90s you couldn't move without seeing the characters splashed on everything from cereal boxes to toys. It was so popular, Hollywood felt the need to reboot it in 2014 with Michael Bay acting as producer. While the 1990 movies are products of their time, the most recent version resorted to having one of the artist-named turtles flirt with a half-dressed Megan Fox. Having said that, it does contain the dumbest line in the history of cinema: "I want you to drain every last ounce of their blood, even if it kills them!"
Alvin and the Chipmunks – Cartoon aired from 1983-1990, films released in 2007, 2009, 2011, 2015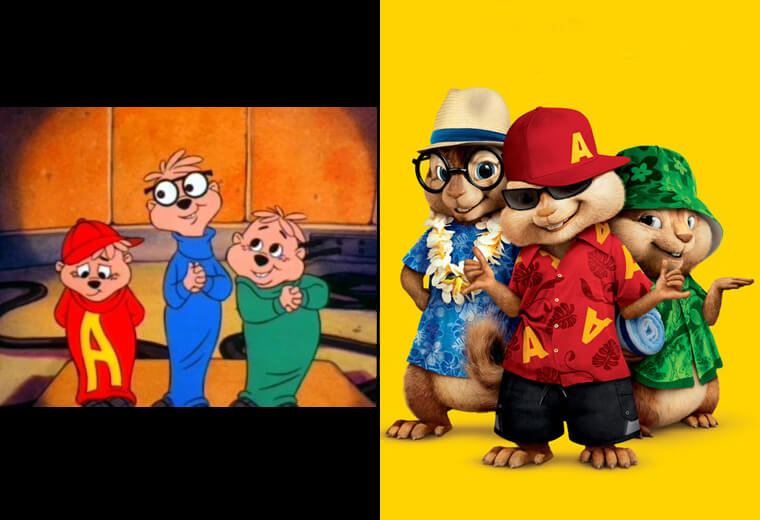 Who would've thought that a group of singing rodents created for a novelty record in the 1950s would spawn a billion dollar movie franchise. While not as unmissable as other cartoons of the era, Alvin and the Chipmunks was a fun show with the right mix of music and humour. Unfortunately the movies replaced the innocent gags with twerking chipmunks and embarrassing celebrity cameos.
Inspector Gadget – Cartoon aired from 1983-1986, film released in 1999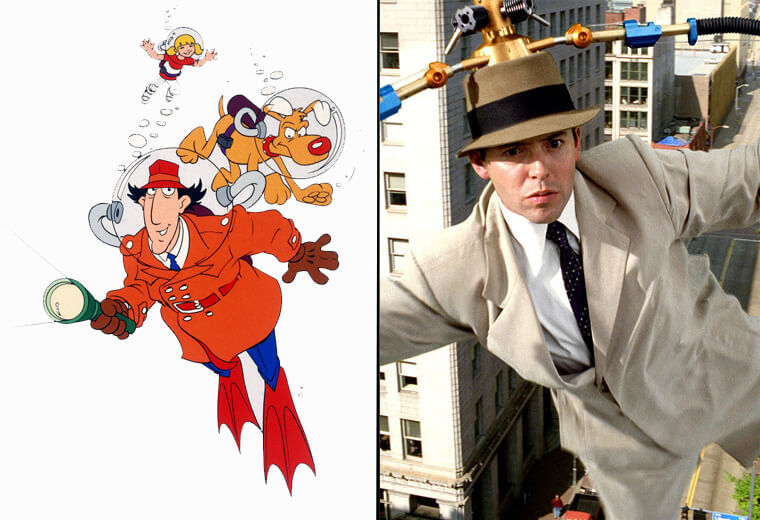 Most popular cartoons of '80s were created to sell toys, and Inspector Gadget was a rare original cartoon that captured the hearts of children worldwide. The adventures of the dim-witted and loveably useless cyborg detective entertained young audiences for years, but the live-action movie starring Matthew Broderick and Rupert Everett was just plain awful. That didn't stop it from being a moderate success in cinemas but fans remain annoyed at the changes made for the movie.
Transformers – Cartoon aired from 1984-1987, film franchise began 2007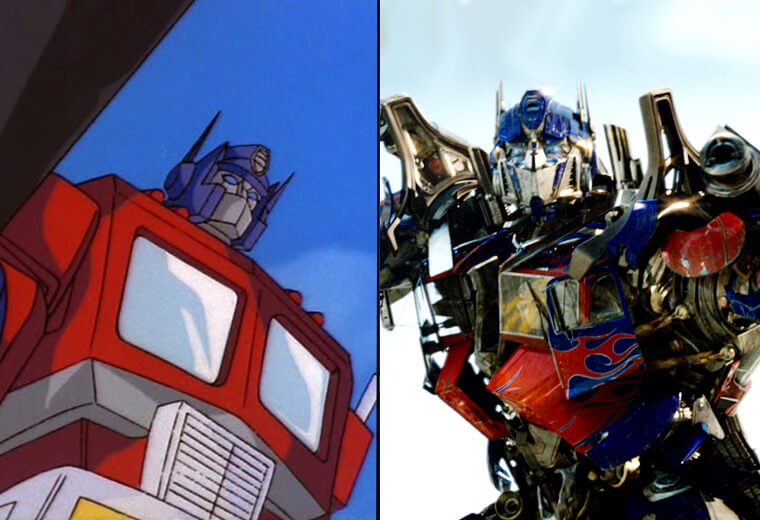 Yes, Transformers is one of the highest-grossing franchises of all time, and yes, we all kinda liked the first one, but with the shameless perving over women, endless smash-and-crash action sequences and the unforgiveable metal testicles in Revenge of the Fallen, we're officially over Michael Bay's brutalising of the classic cartoon.