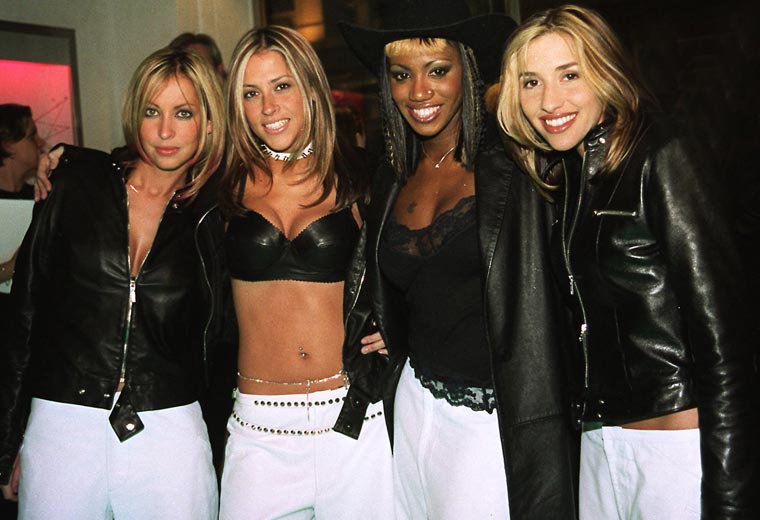 Their second single Never Ever channelled post-break-up confusion into an instant classic with a killer spoken word intro: "A few questions that I need to know…" Their self-titled debut album layered satin-smooth harmonies over crisp beats that drew from R&B, 2-step and trip-hop. They even took a song about casual sex to number one, slipping in a safe sex message with Bootie Call's line: "Jimmy has to ride in your pocket".
All Saints split in 2001 following an argument over a jacket
Admittedly, a follow-up album called Saints & Sinners (groan) was less impressive, but it did include the sublime electro-pop hits Pure Shores and Black Coffee. Then it all went to rack and ruin. In what sounds more like a French and Saunders sketch than something from real life, All Saints split in 2001 following an argument about which group member would wear a particular jacket for a photo shoot.

The inevitable solo projects failed to take off, the group's 2006 reunion produced only one hit single, and in recent years All Saints became better known as a place to buy £500 leather jackets and sludge-coloured T-shirts.
In some ways, the odds look stacked against them now. Pop music can be a cruel medium for female artists the wrong side of 32 and Little Mix are the only girl-group selling any records at the moment. As the 2013 return of original Sugababes – Mutya Keisha Siobhan – proves, nostalgic affection from Twitter-literate pop obsessives doesn't necessarily translate into renewed chart success. MKS's comeback single Flatline only managed to reach number 50 and they've released nothing else since.
But while it's still early days, All Saints have made a decent start. Their new press shots are reassuringly desperation-free and emphasise the friendships at the group's core, as if to say: "The Jacket Incident? Guys, that was 15 years ago!" Last week's comeback interview with i-D found them candid and enthusiastic about music again. To paraphrase one of their hits, it feels like they wouldn't wanna be anywhere else but here. Obviously we haven't heard any music yet. But if All Saints can recapture their old knack for smart pop with a sprinkling of cool, they might just make a go of it again.