Iggy Pop – Lust For Life/Nightclubbing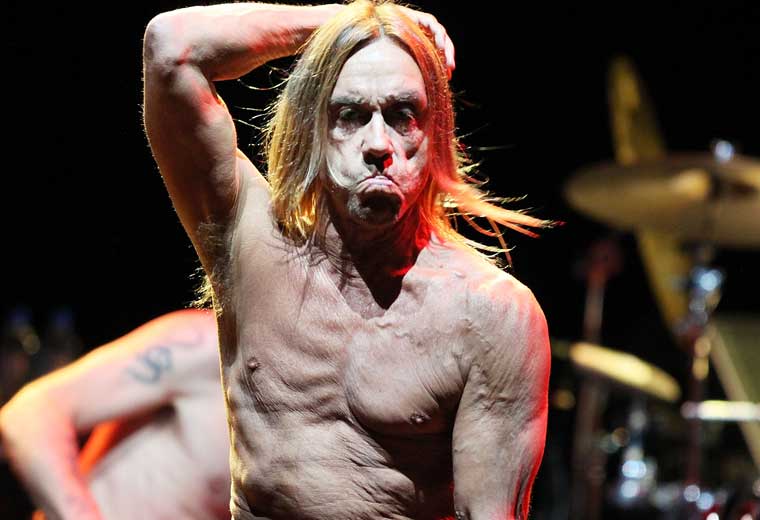 Having been saved a couple of times by David Bowie, Iggy was floundering slightly come the early 90s. Albums were coming out and he'd promote them with performances where he'd be wearing see-thru perv-breeks, and he was essentially a bit of a relic. That all changed when Lust For Life – his ode to scoring smack – was used in the opening scenes of the film.

Within the next few years his cachet rose to that of an elder punk statesman-type character, with Stooges reformations, insurance adverts and a stint as a radio show host enhancing his profile. His presence in the film goes beyond the soundtrack, with character Tommy being a massive fan with a poster on his wall and tickets to see him which cost him his relationship.

Tommy: Yes, but then she finds out I've bought a ticket for Iggy Pop the same night.

Spud: Went ballistic?

Tommy: Big time… 'It's me or Iggy Pop, time to decide.'

Spud: So what's it going to be?

Tommy: Well, I've paid for the ticket.
Primal Scream – Trainspotting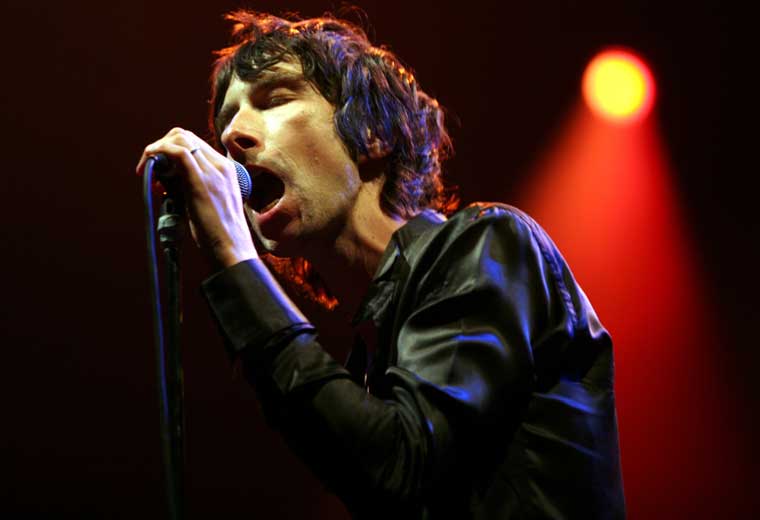 The actual theme to the film saw the first new material from Primal Scream since 1994's 'mixed reviews'-rawkfest Give Out But Don't Give Up. In the intervening tour for that album, the Primals hit the road in the States with Depeche Mode and got up to all sorts of mischief, leading to a bit of a comedown. Trainspotting was a 10-minute dub-sprayed rambler more aligned to the Screamadelica era, and would reappear on 1997's that's-more-like-it comeback Vanishing Point.
Blur – Sing/Damon Albarn – Closet Romantic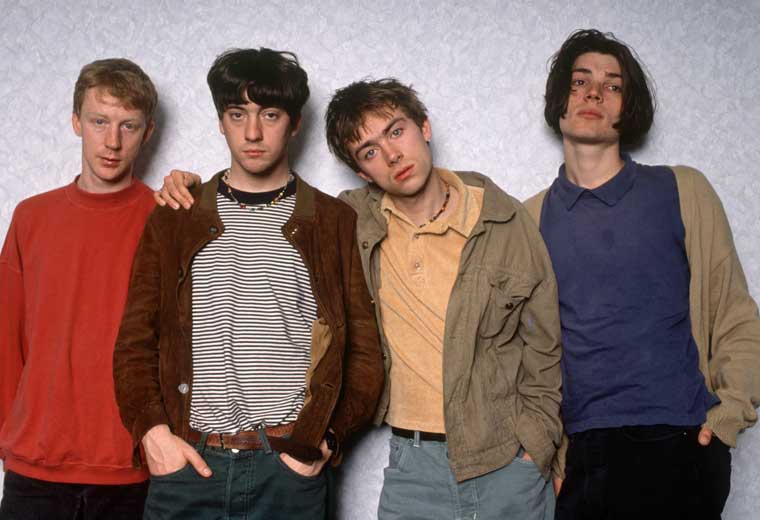 1996 saw Blur licking their wounds slightly, after being trounced by Oasismania. The band weren't getting on with each other, and it was all doing their heads in. Fortunately, they reconfigured themselves into a less Britpop-ian affair on 1997's self-titled album. Sing sort-of helped that transition. One of the few good points from their otherwise patchy 1991 debut Leisure, it showcased the more melancholic and less chirpy side of the band with shimmering guitars and incessant piano, and also worked well as Renton falls down a hole.

Also, the birth of Damon as a solo artist began here. The happy Hammond organ bounces away in the background as Albarn runs through the names of James Bond films. It's more in keeping with the Parklife phase, yet also shows a glimpse of what essentially would become Gorillaz, what with the film references and that.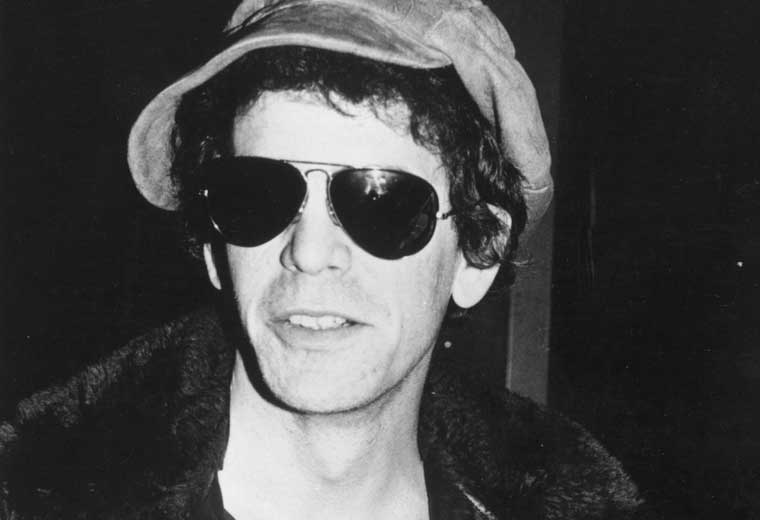 Perfect Day slotted nicely into a film featuring Iggy Pop and Blondie and hints of the, um, cooler side of being off your nut on lots of drugs. Lou's toe-tap about scoring – yes – drugs found a perfect home in the film, and it's not unfeasible that is where whoever put the Children In Need thing together with Suede, Heather Small and Elton etc, which topped the charts around Christmas 1997, heard it too.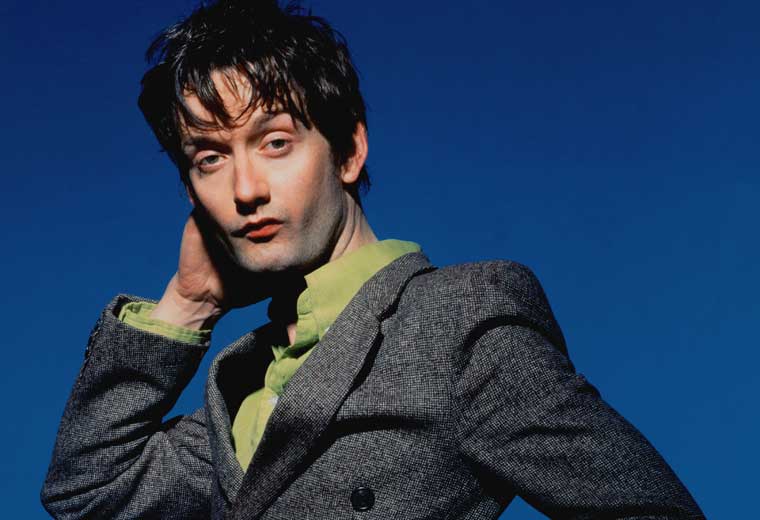 Pulp were white hot at the start of 1996, having graduated from the unis to headlining Glastonbury via the medium of Common People and Sorted For E's & Wizz. Then Jarvis found himself in a new level of bother at 1996's BRIT Awards when he 'expressed' his objection to Michael Jackson. By the time we'd see Pulp again, they'd be a more sombre and exhausted proposition with Help The Aged and the gloomy This Is Hardcore. But at that point in time, Mile End felt like the 13th track off Different Class, and has gone down as one of their best known non-singles.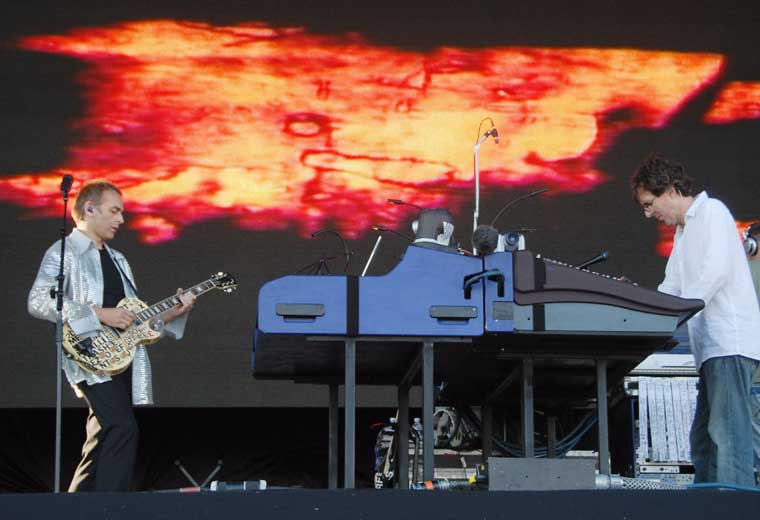 Of all the tracks featured in Trainspotting, Born Slippy was the breakout hit, owing to public demand. Having already been released in the summer of 1995 as an almost unrecognisable instrumental, as Born Slippy .NUXX it became a number two smash for most of summer 1996, lifting Underworld's profile no end.

As for the band, since 2002 the duo of Karl Hyde and Rick Smith have continued to collaborate with Danny Boyle. They created a soundtrack to his theatre production of Frankenstein, provided scores for projects such as Trance and Babylon, and the most high profile of all was acting as musical directors for the London 2012 Olympics opening ceremony. They release the first new Underworld album in six years, the marvellously titled Barbara, Barbara, We Face A Shining Future next month.