Chesney Hawkes – The One And Only (from Buddy's Song, 1991)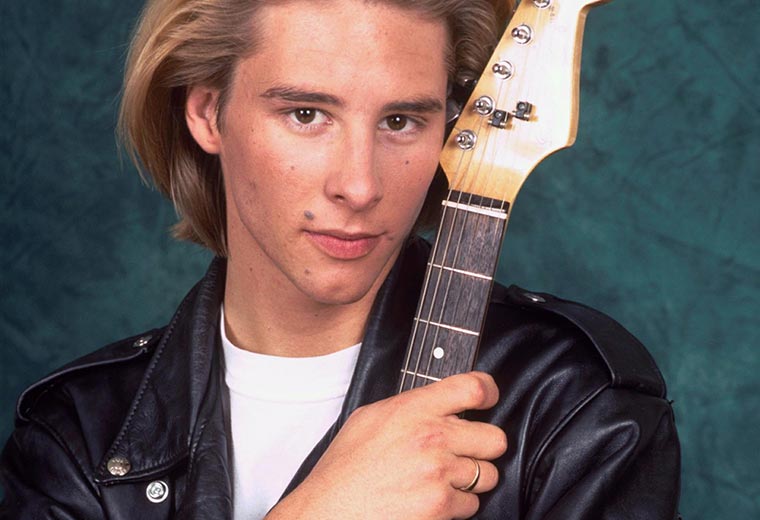 Yes, this pop classic emerged from a film, which never made it to DVD. Buddy's Song was Chesney Hawkes' big break – his character is an aspiring singer – while a proper rock bigwig played his onscreen dad: The Who's Roger Daltrey. Ironically, The One And Only was Hawkes' one and only hit, but it remains a singalong favourite and enjoyed two soundtrack comebacks, in the rebirth-themed sci-fi movies Moon (2009) and Source Code (2011). Both were directed by Duncan Jones, the son of...
David Bowie – Absolute Beginners (from Absolute Beginners, 1986)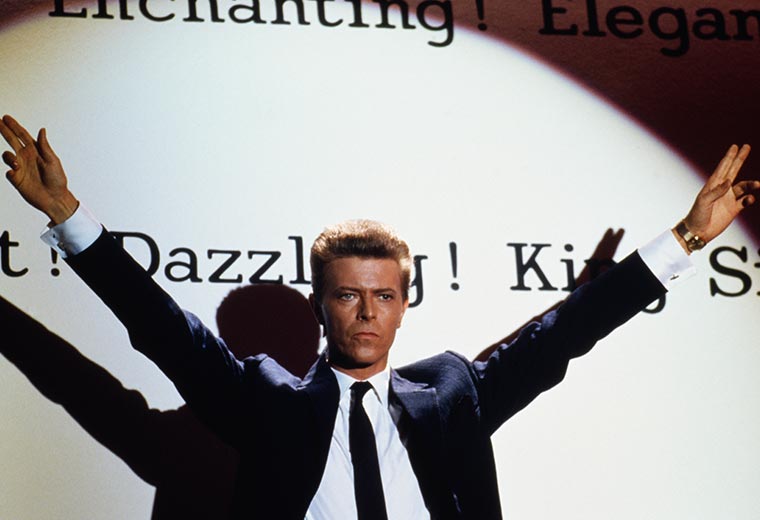 This film was probably destined for disaster owing to the sheer number of moonlighting singers involved – Sade, The Kinks' Ray Davies, pop starlet Patsy Kensit. Bowie played a manipulative ad-man in the heavily-hyped musical, directed by the gifted Julien Temple, and its failure was overhyped too; Absolute Beginners was said to have almost destroyed British film. That rather tarnished this memorable theme song, but it reached number two anyway: Bowie's last big hit before a late-80s lull.
Prince – Kiss (from Under The Cherry Moon, 1986)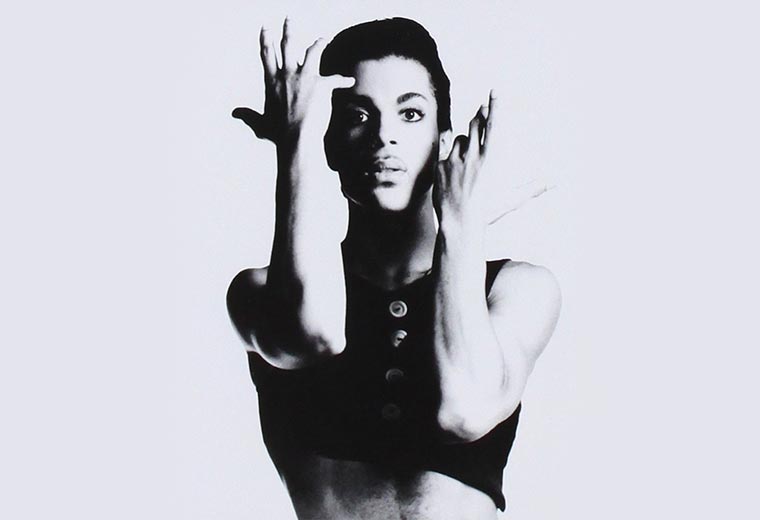 A savvy operator, Prince devised a devious plan to prevent his somewhat erratic movies from sullying his music: give the soundtrack album a different name altogether. Newer fans may be blissfully unaware that Parade, one of the sex thimble's best records, was an OST to the seldom-seen Under The Cherry Moon. It spawned several hits, notably the corking Kiss, while the film starred some of Britain's finest thespians – Kristen Scott-Thomas, Steven Berkoff – and Prince as a gigolo. He also directed it. Spielberg he isn't.
Taylor Swift – Today Was A Fairytale (from Valentine's Day, 2010)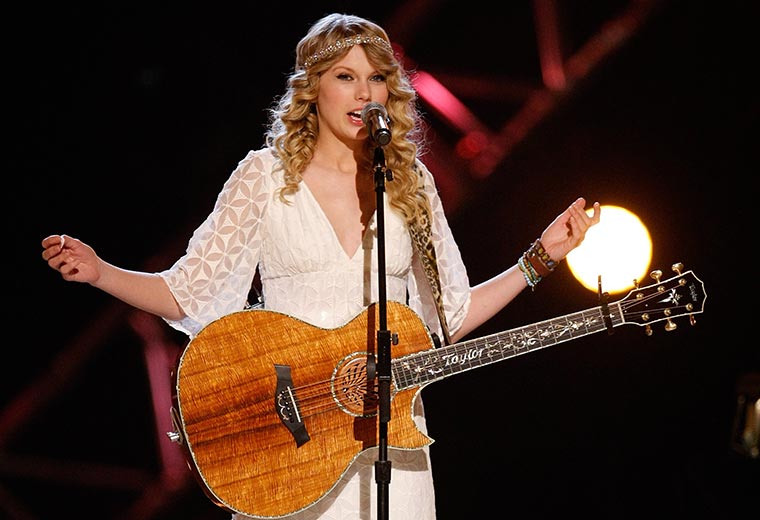 Taylor Swift's life is no fairytale, as female characters in fairytales meet handsome princes then live happily ever after, whereas Swift would probably split with the prince and write a song about it. Valentine's Day was a rare blip in her ascent to global domination: a clunky performance in a cheesy rom-com during which, confusingly, Taylor romances Taylor – Lautner, who Swift actually dated, split with and wrote a song about. Meanwhile this likeable soundtrack highlight reached number two in the US. Not a huge blip then.
Madonna – Who's That Girl? (from Who's That Girl, 1987)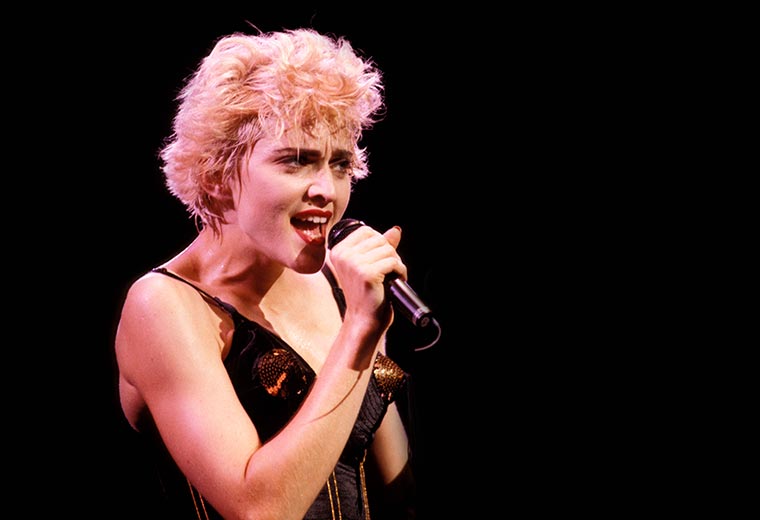 Unlike the seemingly flaw-repellent Swift, Madonna pulled off the rare double of dominating popular music while making loads of unpopular films, which did also spew out umpteen popular songs. The Who's That Girl soundtrack featured an instantly hummable title track, plus the UK hits Causing A Commotion and Look Of Love: good going. That film, a regrettable screwball comedy, has largely been forgotten: also good. If only we'd let her forget Shanghai Surprise and Swept Away too.
Diana Ross – Theme From Mahogany (from Mahogany, 1975)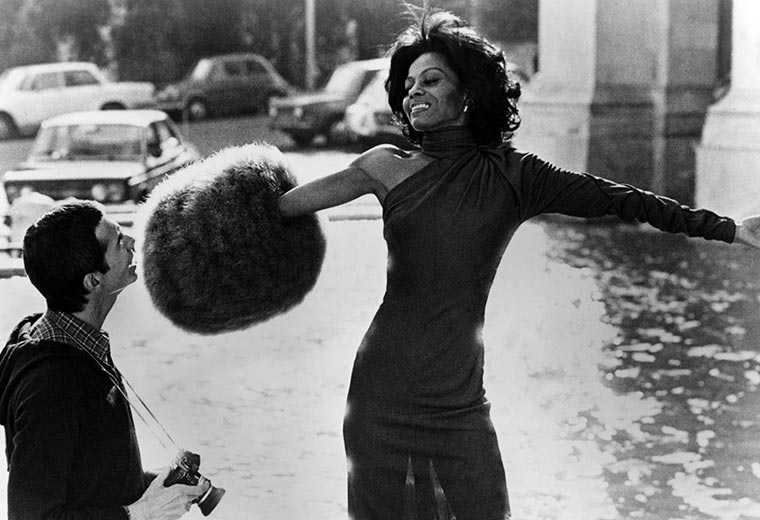 Fresh from ditching The Supremes, Diana Ross launched a promising film career and landed a best actress Oscar nomination in 1972, for the Billie Holliday biopic Lady Sings The Blues. Mahogany has a similar plot – troubled girl becomes troubled star – but was underwhelming by comparison, and is now only really remembered for its soaring theme song. And that's only because they titled it Theme From Mahogany. It's better known as Do You Know Where You're Going To? – always popular with railway station choirs.
Björk feat. Thom Yorke – I've Seen It All (from Dancer In The Dark, 2000)
Björk 'n' Yorke! The Reykjavik/Radiohead crossover! A contentious entry, this, as many viewers admired Lars Von Trier's oddball musical, in which Björk played a partially-sighted factory worker. But most didn't, one critic calling it "one of the worst things in the history of the world." Onscreen, I've Seen It All is a duet with actor Peter Stormare, while Yorke appears on the reworked single version. But Björk sang it solo at the Oscars – in a swan dress, having laid an egg-shaped purse on the red carpet – then quit the film world. She'd seen it all.
Will Smith – Wild Wild West (from Wild Wild West, 1999)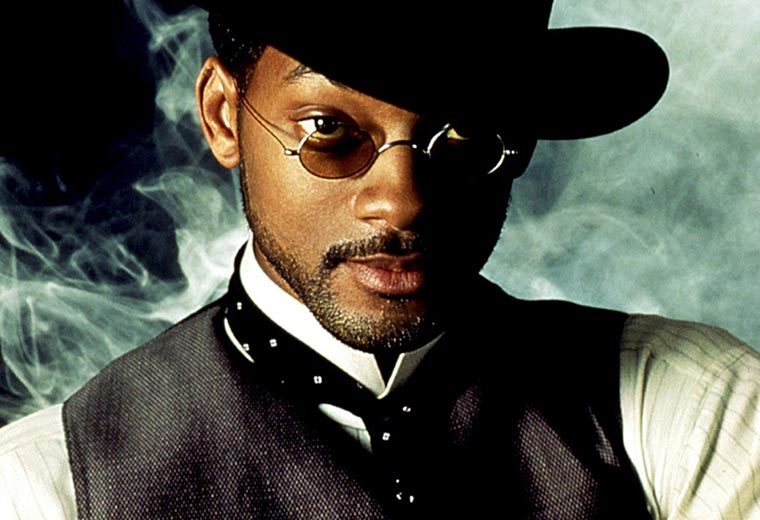 Ok, so it's not a patch on his Fresh Prince joint, but Wild Wild West is the classic big song/bad film combo. Smith turned down The Matrix to star in this mighty turkey, so at least he got a hit single out of it. It's a shameless update of Stevie Wonder's 1976 classic I Wish, but Stevie pops up in the lavish video, so they cool. Also popping up with a welcome guest-rap is the legendary Kool Moe Dee, who appeared in another infamous pop-star vehicle: Britney Spears' Crossroads. As did Zoe Saldana and Dan Aykroyd. Bet they keep that quiet.
Michael Jackson and Diana Ross – Ease On Down The Road (from The Wiz, 1978)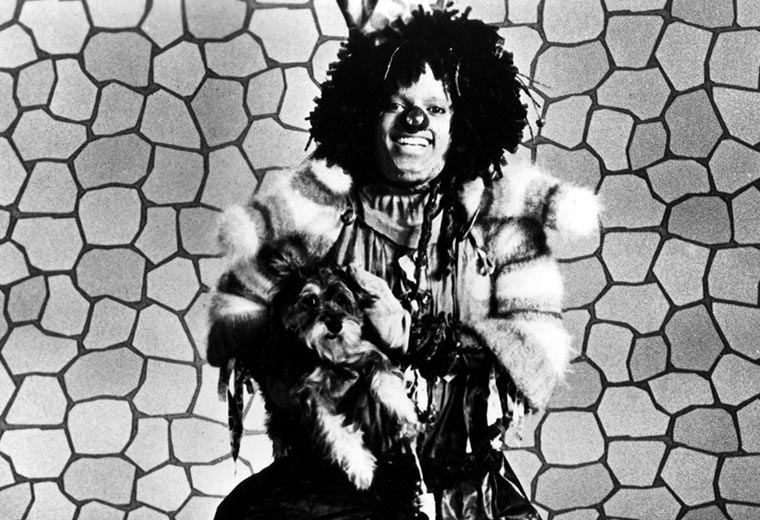 Did you know that Bowie's classic single Starman was based on Somewhere Over The Rainbow, from the Wizard Of Oz? Yup, and this is Motown's version of Follow The Yellow Brick Road. After mixed results with Mahogany, Diana Ross teamed with Jackson and director Sidney Lumet to remake the much-loved musical. It flopped so hard, she stopped doing films altogether. The soundtrack did give us this catchy belter, though, one of Jackson's first collaborations with producer Quincy Jones. Four years on they'd make the mega album Thriller, guest-starring…
Paul McCartney – No More Lonely Nights (from Give My Regards To Broad Street, 1984)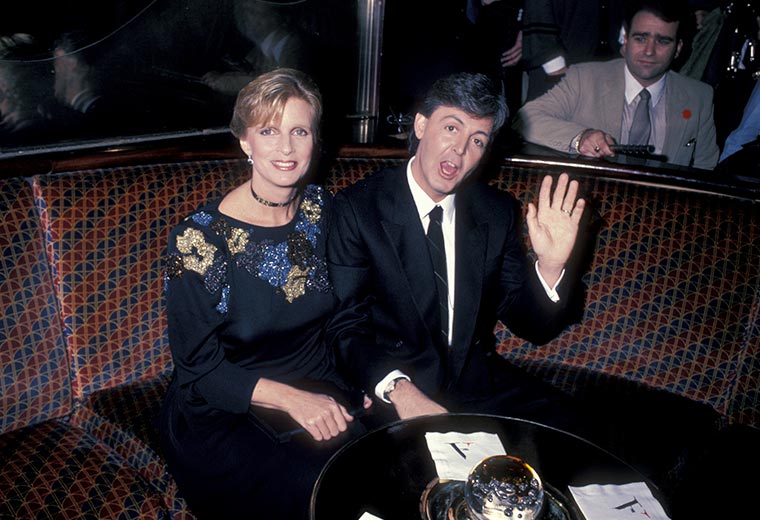 Whisper it, but Macca was oft-mocked in the 1980s, as his output became increasingly silly; this film didn't help, an ill-judged musical (aren't they all?) also starring old bandmate Ringo Starr. Still, the theme tune was one of his more affecting vocals of that decade, aided by epic guitar licks from Pink Floyd's Dave Gilmour, and it earned Golden Globe and Bafta nominations. McCartney's next hit single? We All Stand Together, with The Frog Chorus. Well, it's better to ribbit yourself than repeat yourself.