---

2. Premier League BFGs
The FA Cup fourth round is where the hopes and aspirations of courageous underdogs are played out for the world to see. Where lower league Davids take on the wealth and might of English football's Goliaths, and bravely embark on a giant-killing quest. Where we, as a nation, dare to dream. Only it would seem that someone at the FA forgot to deliver the memo to the jolly giants of the Barclays Premier League, as Arsenal, United and Spurs, among others, all unceremoniously dismantled their lower league opposition. Party poopers.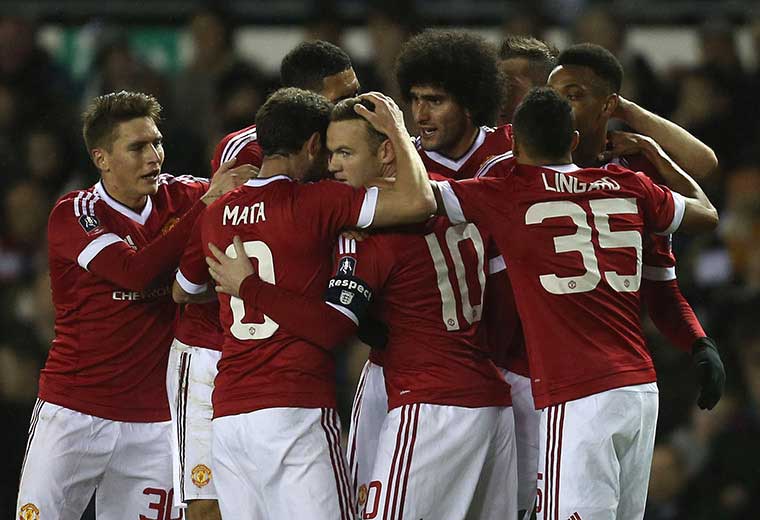 3. Peterborough's play-acting
Normally when West Brom are involved, you'd expect the pantomime to come from Tony Pulis or Saido Berahino. Clearly not wanting to be outdone by his Premier League hosts, however, Peterborough United manager Graham Westley dazzled spectators with his finely honed improv skills. It was unusual enough to see a football literally burst from the force of a free-kick, but watching Westley subsequently pretend to be rendered unconscious by the ruptured ball was as bizarre as it was entertaining.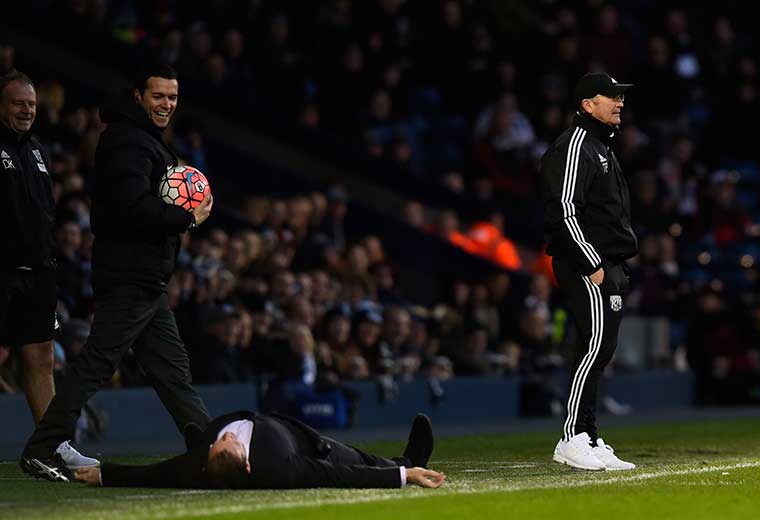 4. Playground tactics
Zonal marking, high-pressing, triangles – all these modern, new-fangled "tactics" are all very well and good, but they hardly did Jose Mourinho much good earlier this season, did they? We much prefer Guus Hiddink's approach. That is to say, shove some talented players together onto a pitch, let them run around like schoolboys kicking a ball about for 90 minutes, and watch them roll MK Dons over in a 5-1 goal-fest. Take that, tiki-taka.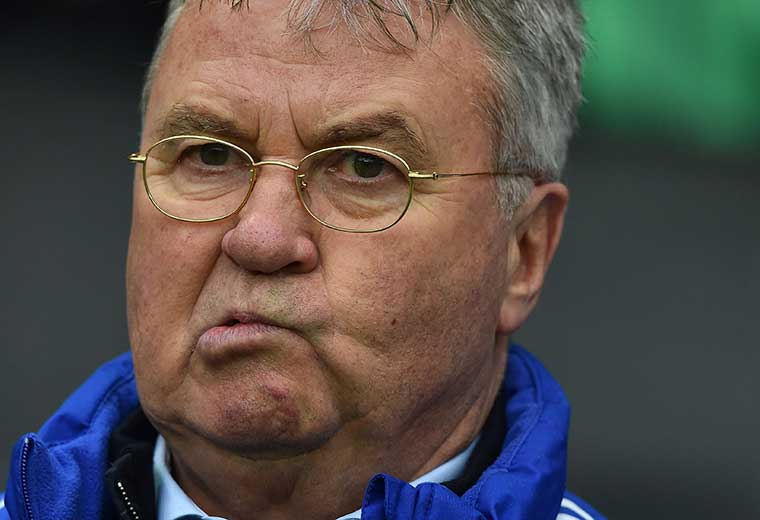 5. Calum Chambers' right foot
Arsene Wenger is yet to find the perfect position for Calum Chambers. Right back, central defense, holding midfield – all viable options for the versatile young England man. Chambers himself, though, clearly sees himself more as a striker in the Thierry Henry or Dennis Bergkamp mould, if his spectacular curled finish in Arsenal's 2-1 win over Burnley is anything to go by. (On Saturday's evidence, he may have a better shout than Theo Walcott.)
6. Man City's safety measures
It's fair to say that Aston Villa's season so far has been a total car crash, which probably explains why City, eager to help out their accident prone opponents, decided to make like urban cyclists and suit their players up in blindingly bright high-vis kits. We applaud their intentions, though it didn't prevent Villa's Leandro Bacuna from bundling Raheem Sterling over in the box. Or, indeed, Micah Richards from playing a 60-yard back-pass straight into the path of Kelechi Iheanacho, who duly completed his hat-trick on the way to City's 4-0 win. The definition of "hospital football" from the Villans.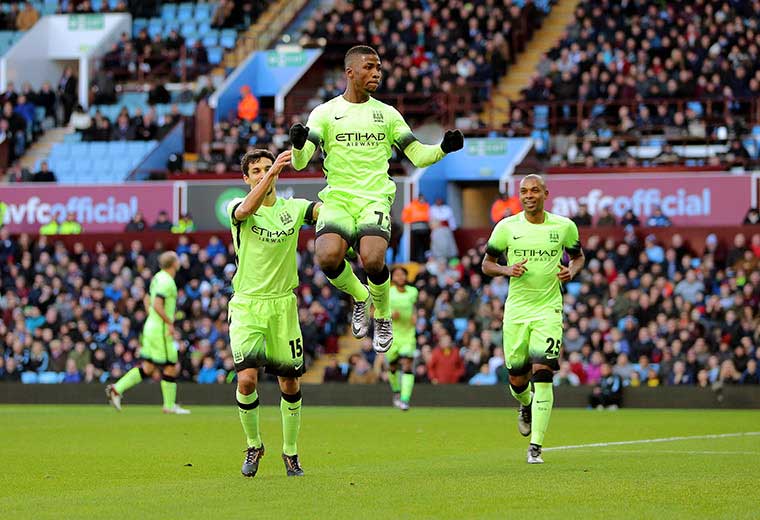 7. Barry Richardson's gloves
Wycombe Wanderers goalkeeping coach Richardson has represented 15 different clubs in a career that began in 1988. Needless to say, the 46-year-old – who last played in the Football League in 2002 – didn't expect to be dusting off the old gloves this weekend. Or ever again, for that matter. But when number one keeper Alex Lynch went off injured in the Chairboys' tie against Plymouth, Richardson was forced off the bench and into the fray. The veteran coach proved that he can still practice what he preaches, keeping a clean sheet and helping Wycombe to a 1-0 win.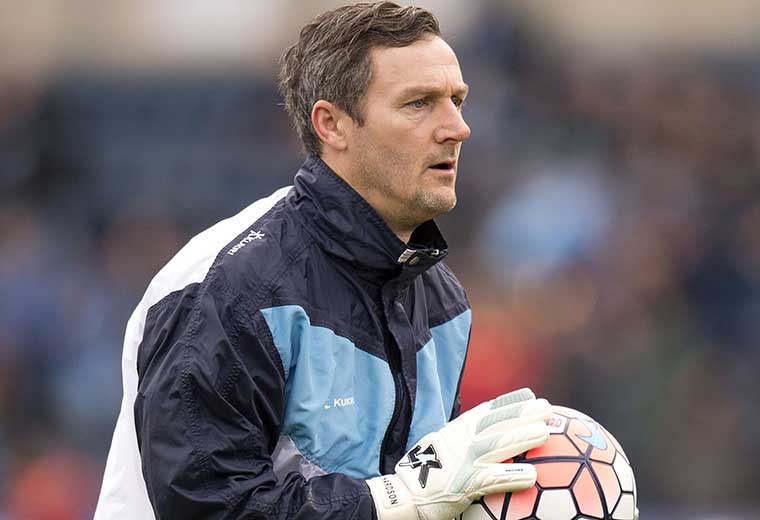 8. Nacer Chadli's phrasebook
Tottenham's unique ability to squander leads and fail to fulfil their potential had become such a dependable fact of life that the expression "To do a Spurs" had actually entered common parlance. Apparently though the phrase doesn't translate into Flemish – Chadli's brace in Tottenham's 4-1 win over Colchester means he's now scored or assisted in his last three games, helping his team to their longest unbeaten away run (10 matches) since 1985. That's about as un-Spursy as it gets.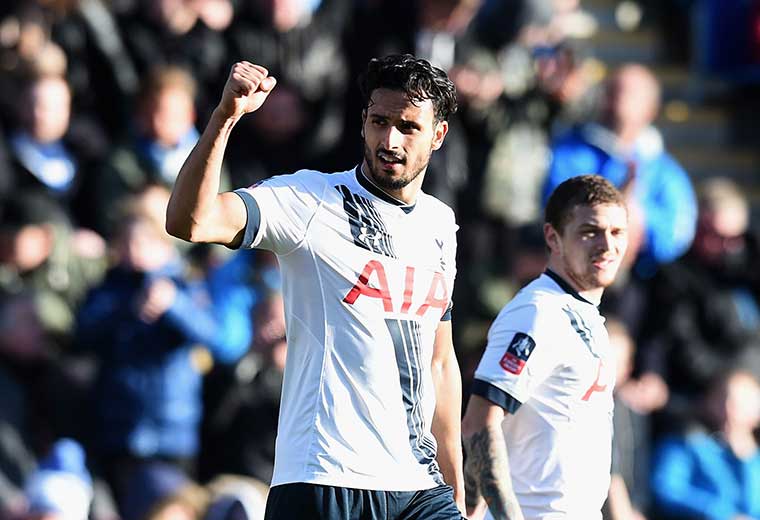 9. Unlikely hat-trick heroes
Before this weekend, Chelsea's Oscar had only scored five times all season, and hadn't netted two goals in the same game in over a year; Hull striker (and Arsenal loanee) Chuba Akpom had four goals to his name in 30 matches; while Man City's Iheanacho had only managed six so far in this campaign. And yet all three this weekend bagged hat-tricks to help their teams into the fifth round draw. Perhaps it was the magic of the cup that inspired them, or, you know, the fact that they were all playing against defences of the "come in and make yourself comfy" variety.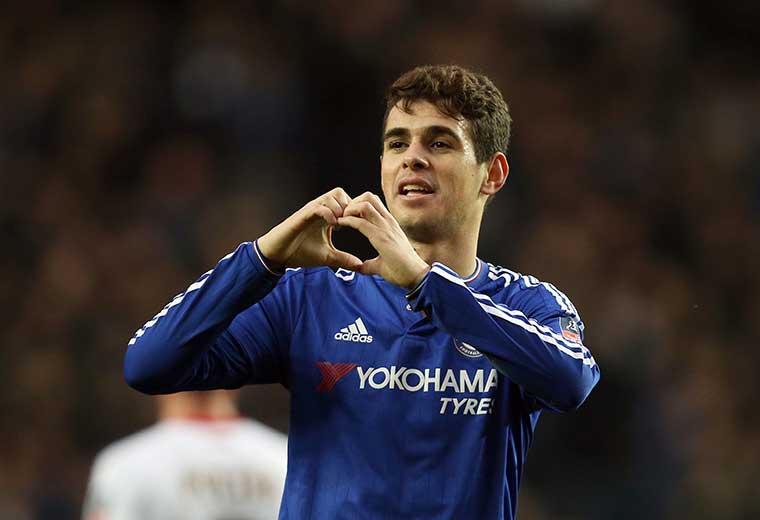 10. Luis Enrique's haka
The haka is an ancient war cry performed by warriors before entering battle in order to intimidate their enemies. Nowadays, it tends to be performed by sports teams from the South Pacific, both as a show of strength and as a homage to their heritage. It was quite a surprise, then, to see Barcelona manager Luis Enrique perform his own interpretation of this time-honoured dance in the direction of his Atletico Madrid counterpart Diego Simeone, after a crunching challenge left Lionel Messi writhing on the floor at his feet. It had the desired effect: the offender was promptly shown a red card and Barca went on to beat a 9-man Atleti 2-1.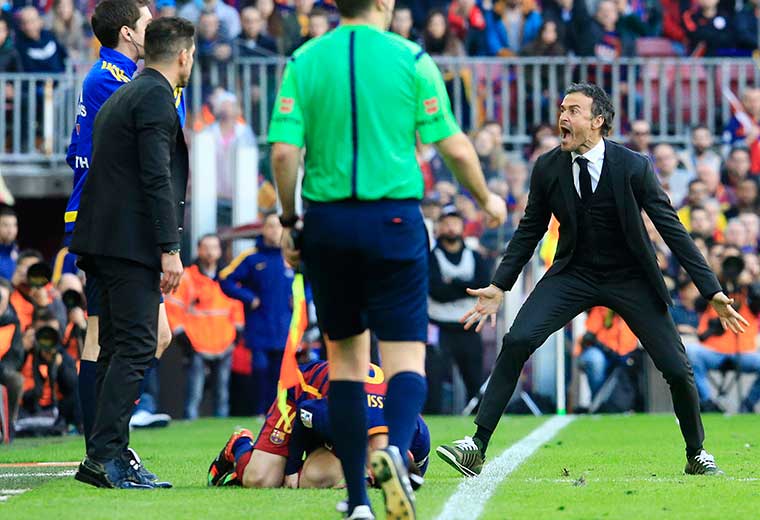 11. Sheffield Wednesday's fans
It takes a true, die-hard fan to make the 230-mile round-trip from Sheffield to Shrewsbury only to watch your side capitulate against lower league opposition. And when you're watching your beloved Owls get dumped out of the FA Cup clothed (or not, in this case) like you're on holiday on the Costa del Sol, as opposed to freezing your whatsits off on a cold winter's night in Shropshire, then you deserve a little bit extra in terms of respect. That's true Sheffield steel, that is. In an era when they say that football has gone soft, sir, we salute you.