---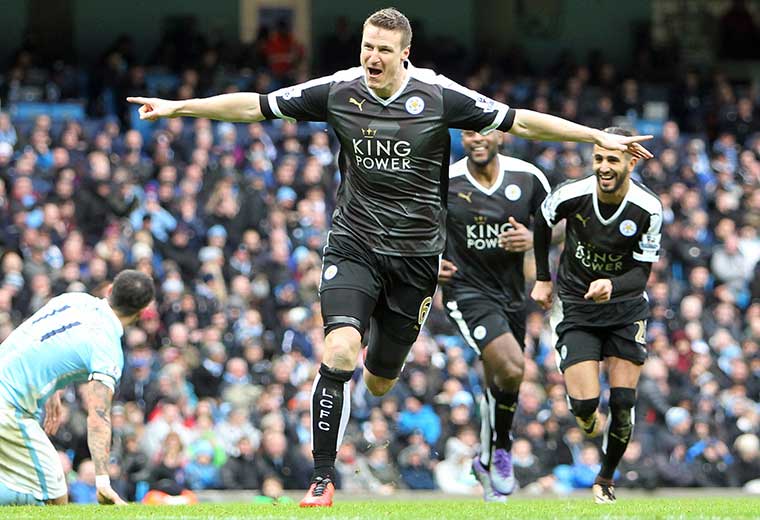 2. You'll Never Walk Alone
The Liverpool anthem gained a whole new level of poignancy on Saturday, as fans staged a mass walkout in protest over the latest round of ticket price hikes announced by the club last week. Proving that they wouldn't take it sitting down, an estimated quarter of the Anfield faithful stood up and left the stadium after 77 minutes, as You'll Never Walk Alone echoed around the ground. Appropriately for a song that has its origins in the musical Carousel, you get the feeling that the debate over ticket pricing – walkout or no – is just going to go round, and round, and round…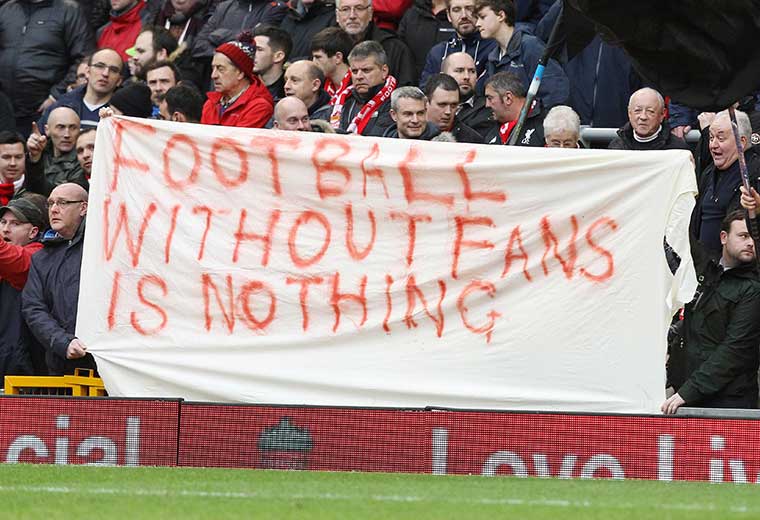 3. England's back row bruisers
It wasn't sport out there: it was war. Coated head to toe in mud, blood and bandages, England's back row looked more like wounded infantrymen than professional athletes as they slumped off the field after their Calcutta Cup-winning performance against Scotland in their Six Nations opener. OK, so this brave new England squad under recently appointed coach Eddie Jones looked a lot like the not-so-brave old England squad from last year's World Cup, but in the scrum these three forwards embodied pure power (winning 11 of the game's 12 scrummages), and with the ball in their hands they were brutally effective. None more so than Billy "man of the match" Vunipola.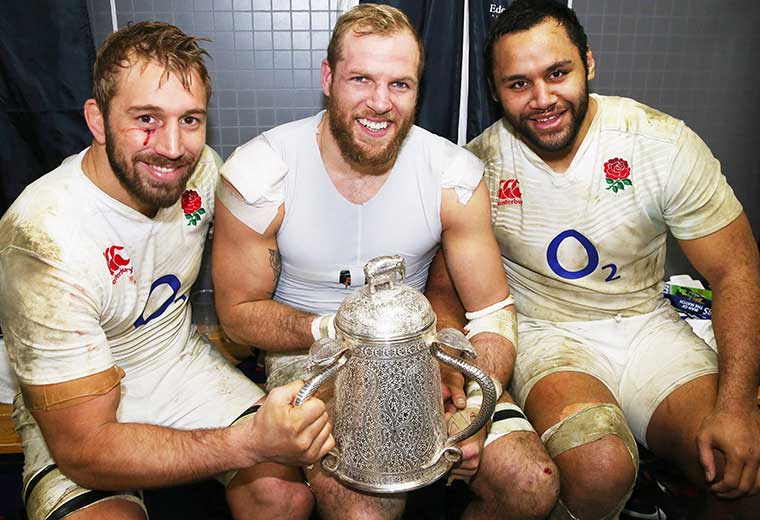 4. Remi Garde's happy face
Someone call a medic! Fetch the team doctor! There's something wrong with Remi Garde's face! Oh wait, no, it's just a… smile. Sorry, only that's the first time anyone's seen the corners of the Villa manager's mouth turned upwards like that since he took over back in November. He had good reason to grin as his side lumbered their way to a 2-0 home win over Norwich, though it will have faded fast upon remembering that the West Midlanders are still rock bottom of the Premier League and eight points shy of safety. Sad face.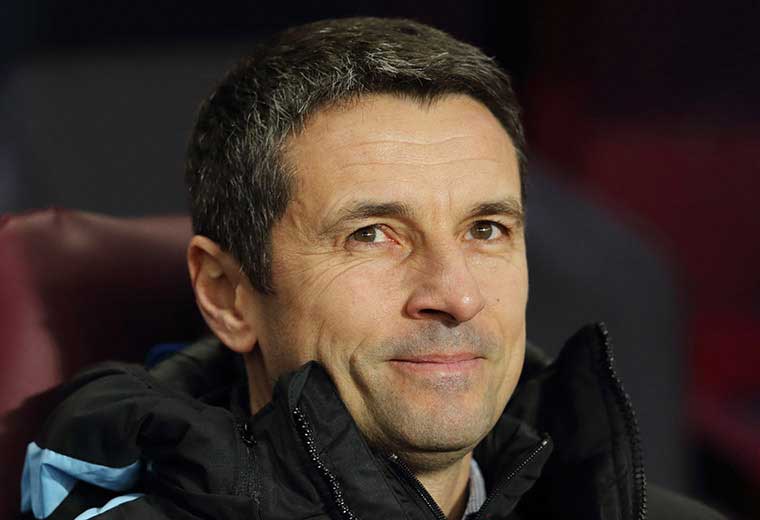 5. Arsenal's busboys
Arsenal goals are a bit like London buses: you wait three Premier League games to see one, then two come along at once. Or, to be more precise, in the space of 88 seconds, as Alex Oxlade-Chamberlain added to Mesut Özil's beautifully struck opener to seal a 2-0 victory over struggling Bournemouth. It's apt really, as the Gunners have plenty of other things in common with the capital's buses: the colour red, of course, exorbitant ticket prices, and very little hope of winning the Premier League title.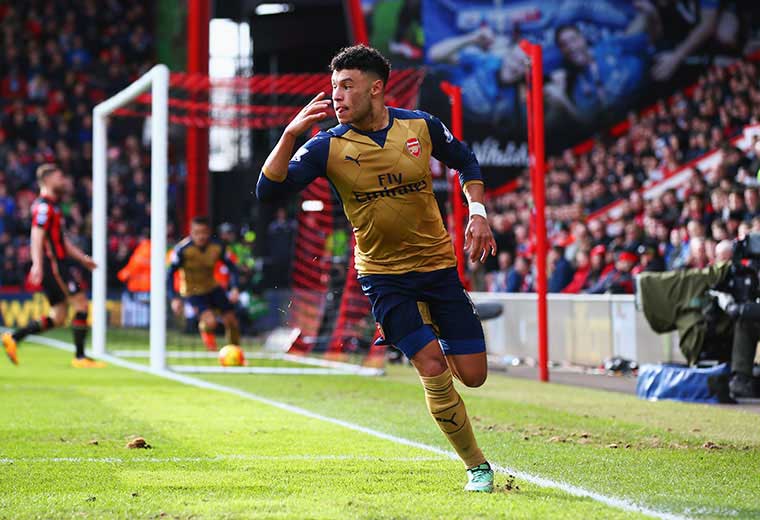 6. Alex Teixeira's bank manager
We're well used to seeing the shining lights of the top European leagues spend their twilight years in the illustrious footballing retirement homes of MLS and the Aussie A-League, but the elite Chinese sides clearly aren't content merely to sweep up Premier League pensioners anymore. Teams from the CSL have now spent almost £200 million this transfer window, smashing the league's transfer record not once but thrice in the process, with Shakhtar Donetsk's Brazilian midfield maestro Alex Teixeira the latest record-breaking signing by Jiangsu Suning.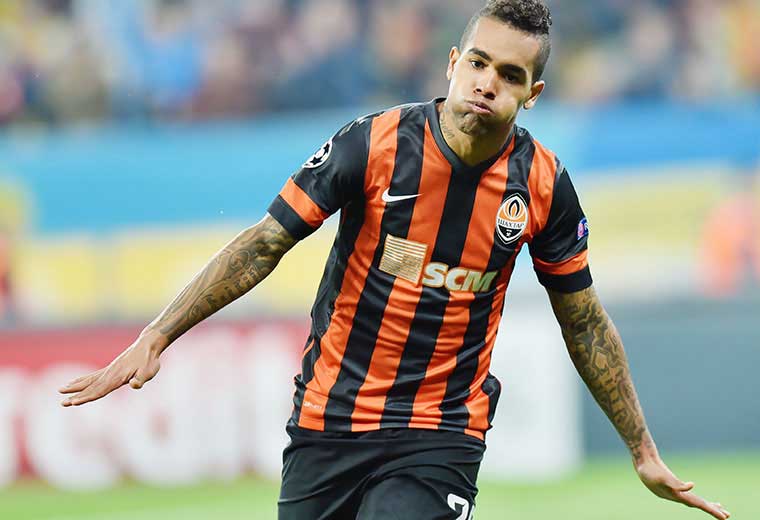 7. Froome's First
He may not be as charismatic as Sir Wiggo, or as thunder-thighed as Sir Chris Hoy (or as beknighted as either), but Chris Froome may yet go down as one of the all-time greats in British cycling. His victory in the five-day, 540km-long Herald Sun Tour in Australia was his first of the season, as he prepares for what could be a truly historic third Tour de France title later this year. With his two-month old baby waiting at home, our only complaint is that he didn't follow Seamus Coleman's example after scoring for Everton against Stoke on Saturday and celebrate with the classic thumb-suck celebration. Come on Chris, do you want a knighthood or not?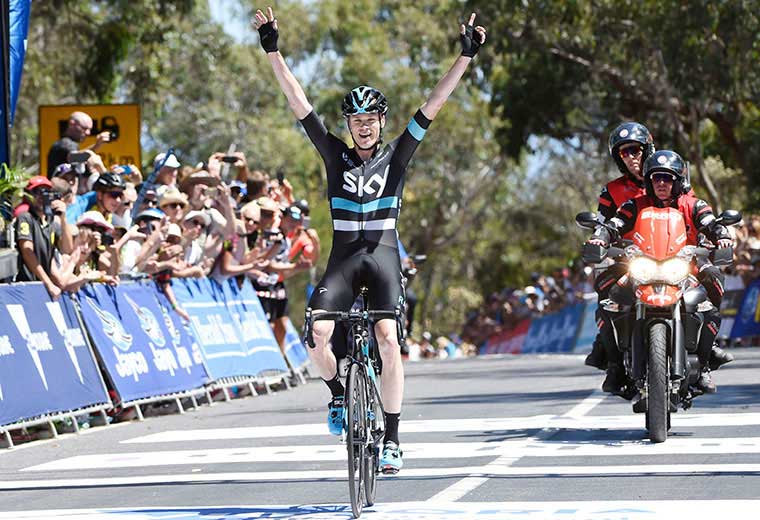 8. Gomes' weighted armband
We can only assume that Watford keeper Heurelho Gomes has been sewing lead weights into the lining of his captain's armband. There's no other explanation for how the ex-Spurs goalie was able to get down so fast time and time again to keep out his former club's relentless attacking efforts. The Brazilian made eight superb reaction saves, almost all towards his left, armband-wearing side. It wasn't enough, in the end, to deny Tottenham a deserved 1-0 win, but it was as good an advert as we've seen for the introduction of heavy metal into pro football. Steel-capped boots, anyone?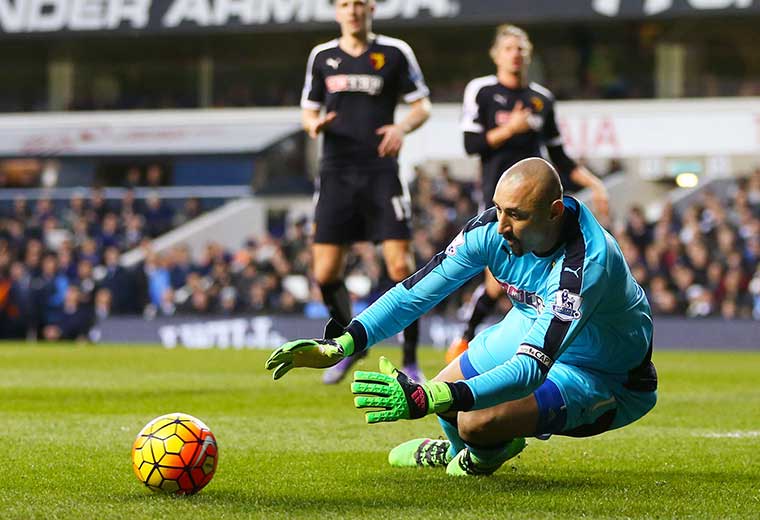 9. Roy Hodgson's golden touch
The England manager attended two fixtures this weekend, and at both he seemed to have sprinkled his magic pixie dust over young players eager to prove they deserve a place on his Euros squad this summer. Ross Barkley was the driving force behind Everton's win over Stoke, while Jesse Lingard's half-volley howitzer in Man United's 1-1 draw with Chelsea was one of the finest finishes Hodgson will have seen by an Englishman this season. Our Roy might just be the King Midas of the managerial world: everything he touches turns to goals.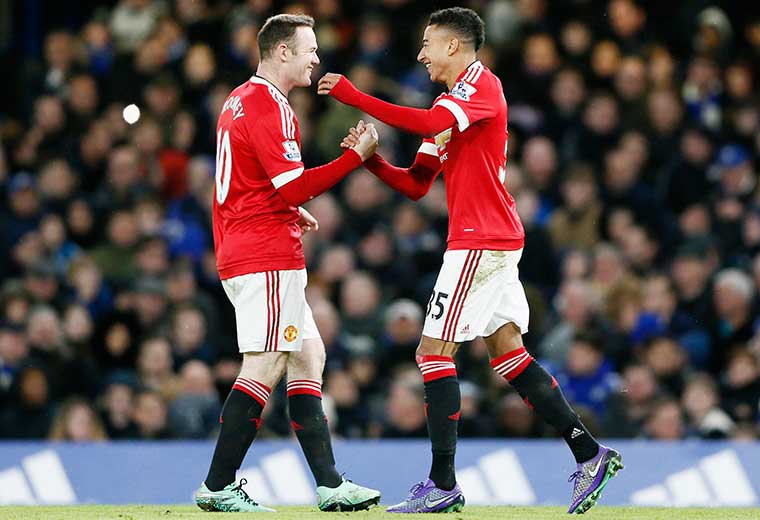 10. The Sheriff's last rodeo
As if the Super Bowl – with its megabucks commercials, half-time extravaganzas and gallons of light beer – didn't already epitomise the American Dream in the 21st century, along came Peyton Manning. The man reverentially referred to as the Sheriff is arguably the greatest quarterback to set foot on the gridiron, yet was chasing only his second NFL Championship ring. Off the back of his worst ever season, however, most people were worried that the 39-year-old's illustrious career would limp to an end. But in true Hollywood style, Manning (with more than a little help from his peerless defensive line) led the Denver Broncos to a 24-10 win over the Carolina Panthers, ensuring that he'll ride off into the sunset with a rather large trophy in his saddlebag and some chunky bling on his ring finger.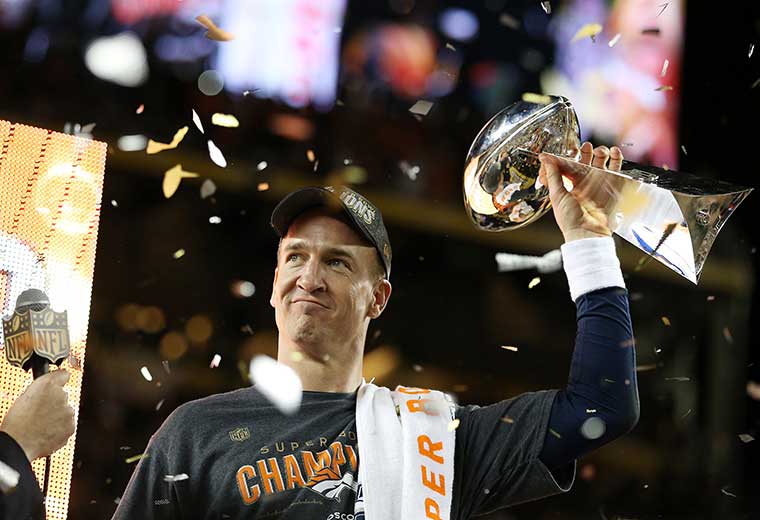 11. Iceland's David Beckham
The flop of blonde hair, the rakish grin, the devastatingly accurate striking of a dead ball – if you squint your eyes a little, you could be forgiven for mistaking Swansea's Gylfi Sigurðsson for a certain golden-balled England legend. And now with five goals in his last six league games, by our estimates Sigurðsson is only one Spice Girl away from securing the naming rights to a hit Hollywood film, a lucrative underwear campaign, and a bizarre-but-apparently-genuine friendship with Snoop Dogg.