---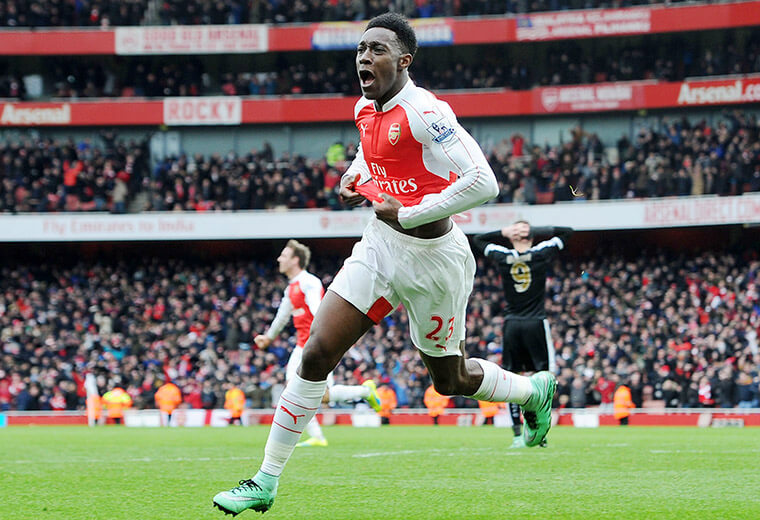 2. Khazri's camo boots
Having never in 14 league attempts beaten Man Utd at the Stadium of Light, Sunderland would have to rely on more than just discipline to secure the three points this weekend. Their solution: the footwear equivalent of a magic eye puzzle. From Wahbi Khazri and Lamine Koné to Jermain Defoe, the Black Cats' key players all wore boots the exact same shade of orange as the ball they were striking. The United defence clearly couldn't tell where the boots ended and the ball began, as they were consistently bamboozled by Sunderland's fancy footwork en route to a historic 2-1 win for the hosts. Someone neglected to mention to United keeper David de Gea that it's your eyes you're meant to relax to solve the puzzle, not your hands.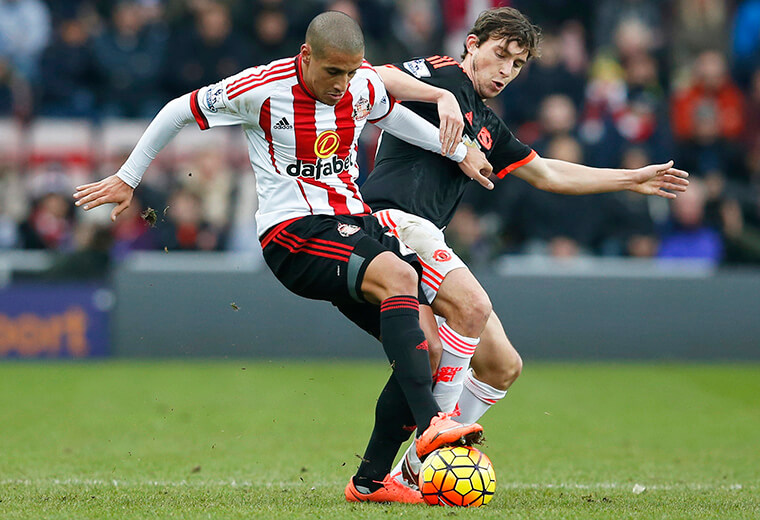 3. The mask of Zorro
Is it just us, or does Chelsea striker Diego Costa bear a striking resemblance to the masked Mexican bandit Zorro? Not only do they share a penchant for wearing black face masks, but there's also the foxlike cunning and the tendency to really rub adversaries up the wrong way. Plus, Zorro's mission statement was to avenge the helpless, and few have looked more helpless at times than Chelsea this season. Well, avenge them Costa did, contributing a goal and a pinpoint-accurate assist towards his side's 5-1 thrashing of Newcastle. That makes seven goals in the last eight games for the masked maverick. Olé.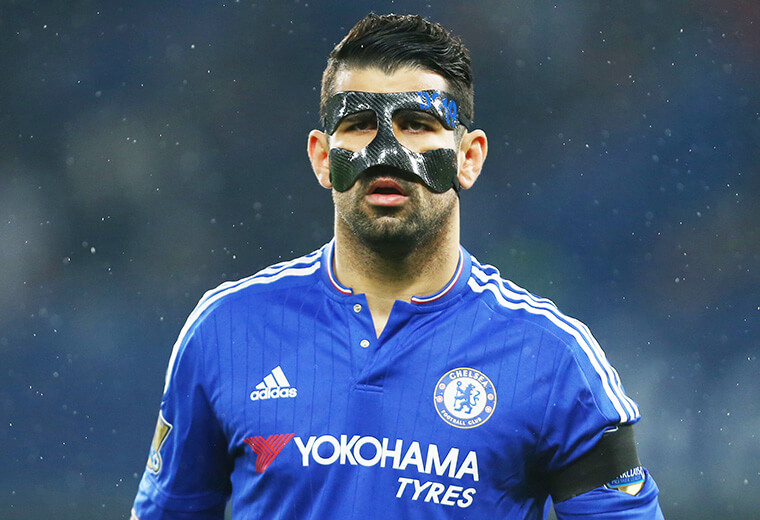 4. Jurgen Klopp's mob
Not since Al Capone's henchmen wiped out their rivals in Prohibition-era Chicago has there been a St Valentine's Day massacre on this scale. Six different Liverpool players got on the score sheet as the Reds ruthlessly cast aside a hapless Aston Villa. Liverpool manager Jurgen Klopp suddenly looks every bit the wise guy he was promised to be, while the Villans' hopes of staying in the Premier League are now well and truly swimming with the fishes.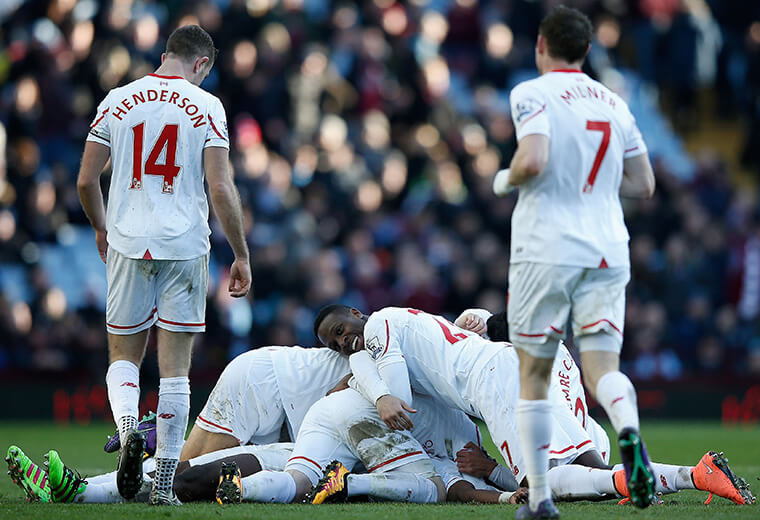 5. Eriksen's happy birthday
Spurs' talismanic midfield maestro Christian Eriksen celebrated his 24th birthday at the Etihad on Sunday. Manuel Pellegrini's Manchester City side could quite well have put a dampener on the Dane's big day, but instead, at 1-1 and with only seven minutes left on the clock, they let the birthday boy run clean through on goal and score the winner, taking Tottenham to within two points of the top of the table. After the final whistle, we imagine Eriksen went back to the changing room to blow out the candles on his cake. The only thing City blew this weekend, meanwhile, was their chance of winning the title.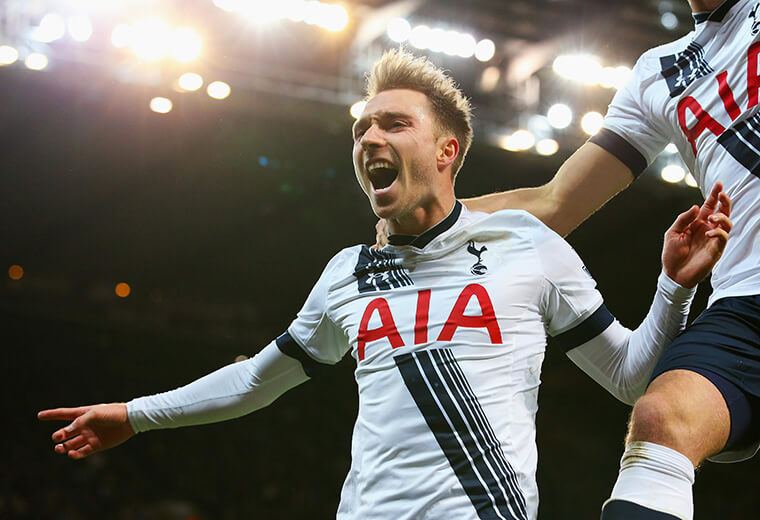 6. England's cricketers
No, not the blokes who contrived to lose their one-day international series 3-2 to AB de Villiers' South Africa, despite having been 2-0 up. We're talking about Heather Knight, Georgia Elwiss and Anya Shrubsole's women's team, who overcame their Saffer foes 2-1 in the thrilling decider to their own ODI series. That takes them one step closer to automatic qualification for the Women's World Cup in England next year. And if that's not worthy of a polite smattering of applause, we don't know what is.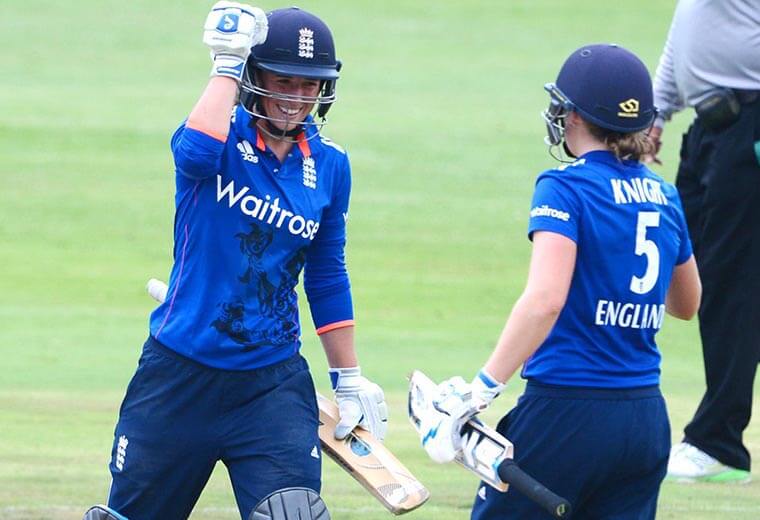 7. Deeney's level head
When he was sentenced to 10 months in prison for affray back in 2012, few would have imagined that Troy Deeney would go on to become one of the calmest and most collected strikers in the Premier League. The penalty he tucked away this weekend – the first of two goals he scored in Watford's 2-1 win at Crystal Palace – was his fifth spot-kick success of the season. That's more goals from the spot than any other player in the Barclays Premier League, and a 100% record to boot. Heads don't come more level than that.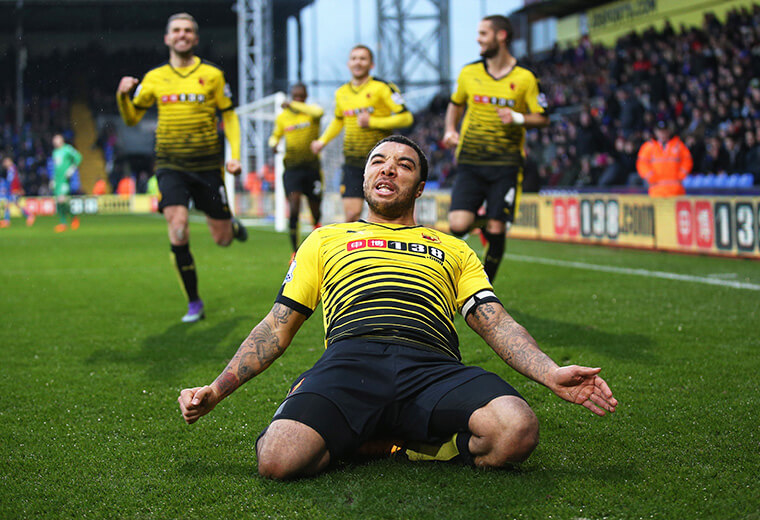 8. LaVine's slam dunk
The NBA's annual Slam Dunk Contest is a bit of an odd concept for a football – sorry Uncle Sam, soccer – fan. As enjoyable as it would be to see Lionel Messi and Cristiano Ronaldo go head-to-head in a keepy-uppies competition, it's sadly not the kind of test of skill we're treated to by FIFA. Every year, however, the most exciting basketball players in the NBA try to outdo each other with a series of acrobatic, Vine-friendly aerial antics. This year's final went into an unprecedented double-overtime, with nothing to choose between Minnesota's Zach LaVine and Orlando's Aaron Gordon. Reigning champ LaVine eventually took top prize with an in-the-air-forever, through-the-legs number that Michael Jordan himself would have been proud of.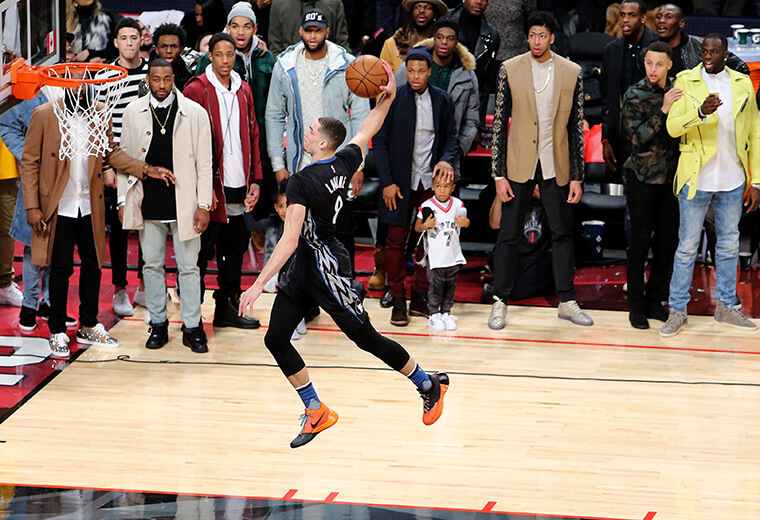 9. Tony Pulis' licence to thrill
To compare watching West Brom to a James Bond film would normally be a bit of a stretch, but the Baggies did demonstrate a touch of the 007s this weekend. In much the same way Bond can seemingly saunter through a hail of bullets and emerge entirely unscathed, Tony Pulis' side somehow managed to escape this weekend's game with a clean sheet, despite the 34 shot-onslaught fired at their goal by opponents Everton. OK, so Pulis didn't look quite as a dapper while staging his great escape, but after Salomon Rondon scored with the only shot West Brom managed to get on target in the match, he did ensure that the Toffees fans left Goodison Park shaken, not stirred.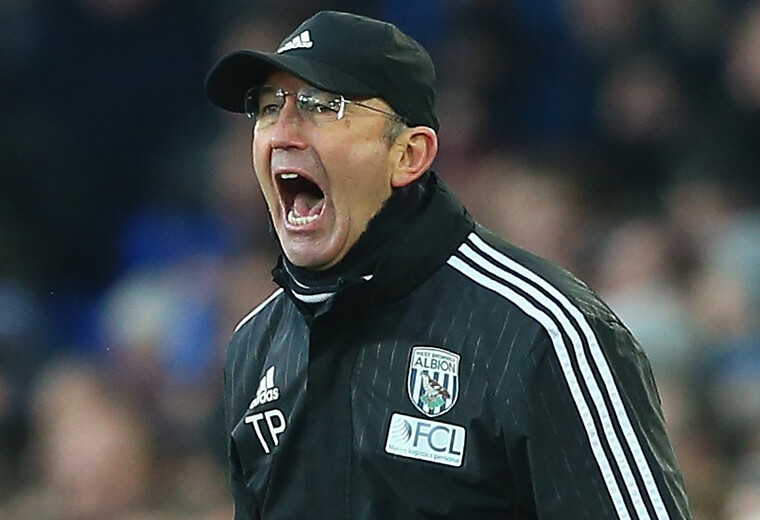 10. Forster's massive hands
The Southampton keeper hasn't conceded a single goal since his return from injury last month. With a save percentage of 100%, and six clean sheets in six games – including the Saints' 1-0 win over Swansea on Saturday – the England goalie hasn't had to pick the ball out from the back of his net in more than nine Premier League hours. Well, you know what they say about men with big hands… it's really flippin' hard to score past them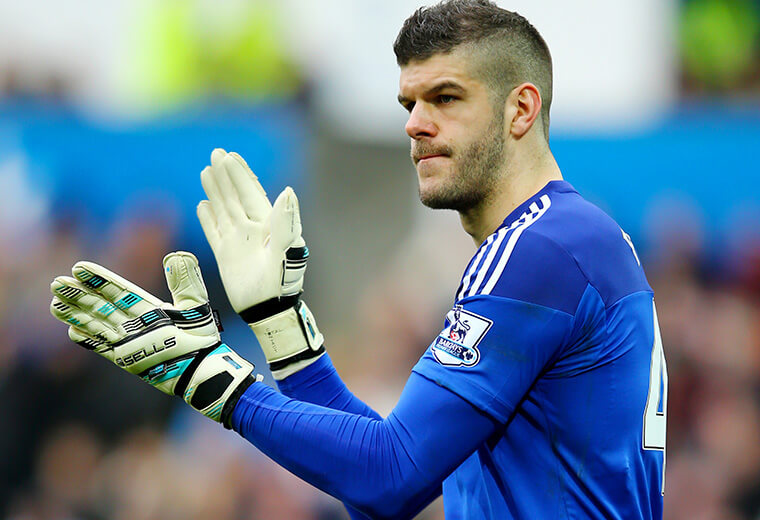 11. The flying Scotsman
Is it a bird? Is it a plane? No, it's a heavily bearded, six-foot tall, 15-stone Scot defying the laws of gravity by soaring into the sky and coming down with the ball in his hands. Every. Single. Time. There wasn't a kick in the game that winger Tommy Seymour didn't chase down, with the scorer of Scotland's opening try consistently out-leaping his opponents to win the game's aerial battles in spectacular fashion. Sadly for fans of Scottish rugby, his superhuman heroics weren't enough to prevent a 27-23 defeat at the hands of Wales. Seymour's kryptonite? The Millennium Stadium, where Scotland haven't won since 2002.