---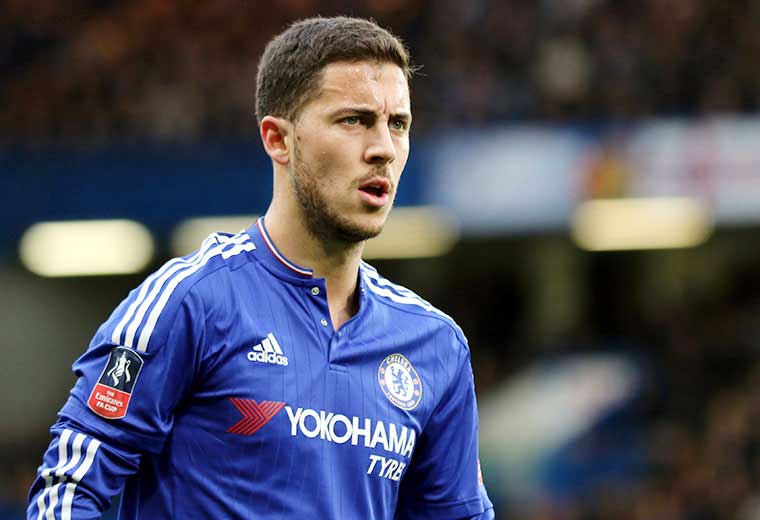 2. Pendleton's horseplay
You don't win nine world championships and two Olympic gold medals by horsing around. Nevertheless, since putting the D-lock on her bike for the last time in 2012, Victoria Pendleton has decided to swap saddle for, um, saddle, as she sets her sights on competing at the prestigious Cheltenham Festival in four weeks' time. And the 35-year-old got her horse-racing career off to a flying start during her jump race debut at Fakenham. Quite literally: she tumbled off her steed Pacha Du Polder after being unseated by a rival horse's hind leg. Pendleton will have learnt a valuable lesson: riding a horse is a lot like riding a bike – in that it really flippin' hurts when you fall off.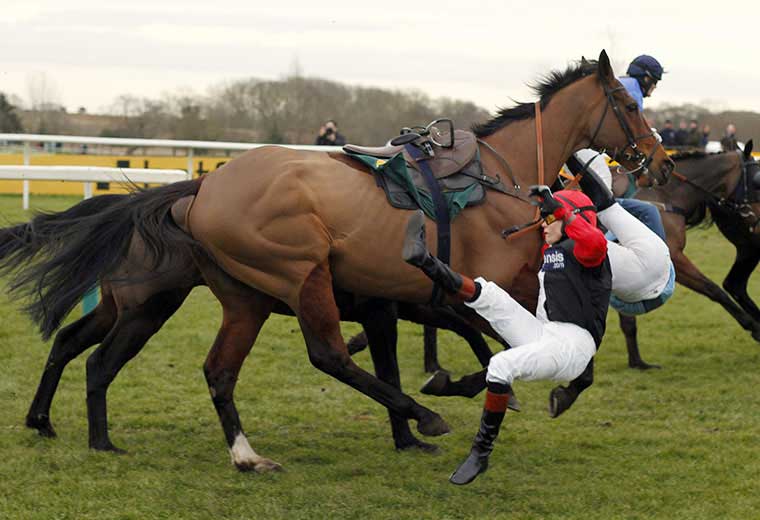 3. Wenger's century
Arsenal manager Arsene Wenger reached another milestone on Saturday as he celebrated his 100th FA Cup game in charge of the Gunners. They say the magic has gone out of this once prestigious competition; that top managers just don't care enough about it. Not Wenger. He obviously loves the cup so much, and was so keen to take his already impressive tally up to 101, that he was happy to secure a replay by seeing out a goalless draw against lower league opponents Hull, despite Arsenal's already hectic and season-defining string of upcoming fixtures.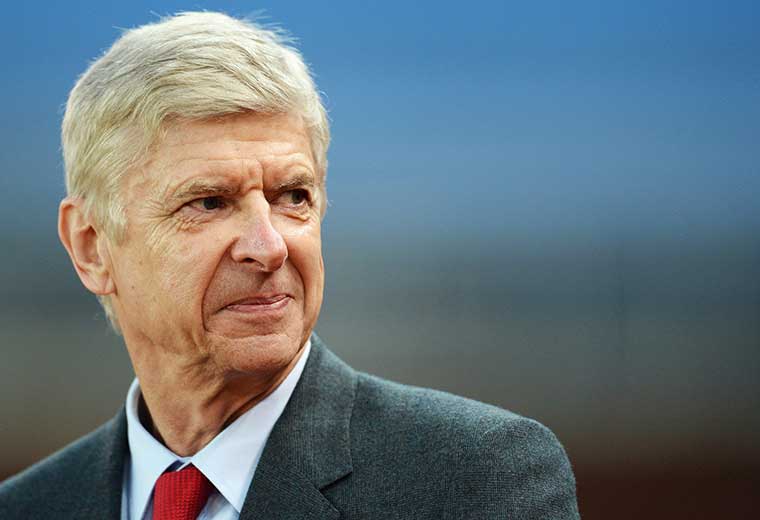 4. Barkley's silky skills
Being compared to Paul Gascoigne isn't always a compliment, but in Ross Barkley's case he truly is playing like Gazza in his prime. The playful footwork, the supreme confidence, the pitbull-like graft – it's little wonder Roy Hodgson seems to follow him around like a shadow. The England manager was once again in the stands to watch Barkley boss the Everton midfield, as his side cruised into the next round of the cup with a 2-0 win away at Bournemouth. The midfield maestro's second half goal was his 12th of this campaign, meaning he's scored more times this season than in the rest of his career combined. Keep 'em coming, Bazza.
5. Wootton's wonder goal
As the ball swings across the face of the goal, Leeds defender Scott Wootton finds himself unmarked in acres of space at the far post. With a deftness of touch and calm composure that Lionel Messi himself would be proud of, Wootton strokes the ball home. The crowd goes wild. It's a quality finish, and the first goal Leeds have scored in February. It's just a shame that Wootton put it into his own net, handing Watford a 1-0 win, and effectively knocking his own side out of the FA Cup.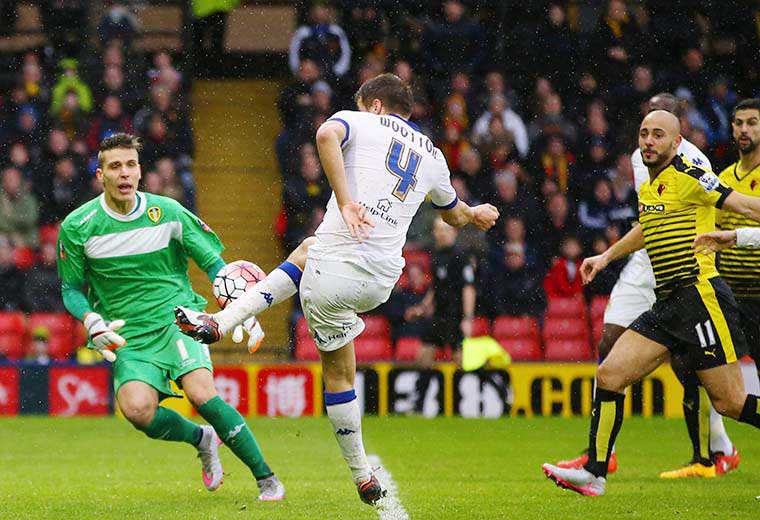 6. Muller's acrobatics
Germans aren't typically known for their flair. Then again, Thomas Muller is not your average German. A goal down against relegation-threatened Darmstadt, Muller was on hand to slot home Bayern Munich's equaliser with clinical efficiency. So far, so Teutonic. Until the 71st minute, that is, when the Germany striker, his back to goal, controlled the ball on his chest before firing home his second of the afternoon – a spectacular, acrobatic bicycle kick. All the Darmstadt keeper could do was pick the ball out from the back of his net, and his jaw up from off the floor. Now that's what we call getting Mullered.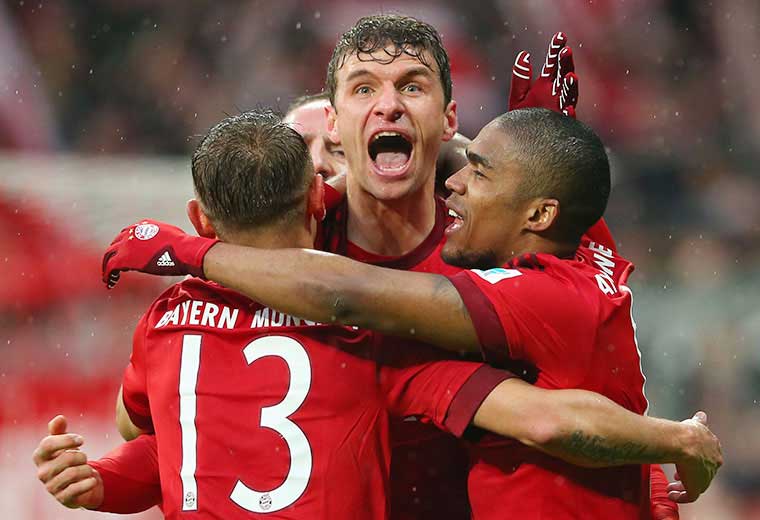 7. Moses' miracle
A goal down and with Paul Lambert's blue-and-white army bearing down on them, West Ham needed a miracle to make it through their FA Cup clash against Blackburn. And lo, Moses saw that it was so. Picking up the ball just inside the halfway line, West Ham's Victor Moses coasted his way towards the opposition area. Instead of challenging for the ball, however, the Blackburn defenders seemed to part before him – like his biblical namesake's passage through the Red Sea – giving him a clear run through on goal. With the floodgates open, Blackburn were eventually swept aside 5-1. Sorry Rovers, but thou shalt not progress to the sixth round.
8. Reading's eyes on the prize
Normally, it's match officials who fans suggest book themselves an optician's appointment after a game, but it was West Brom keeper Ben Foster who looked most in need of an eye exam when his side travelled to Reading. Not once, but twice, the England goalie seemed to lose sight of the ball when it was right in front of his face, conceding two close-range headers during the Baggies' 3-1 defeat to their Championship opponents. Short-sightedness isn't something Reading manager Brian McDermott can be accused of though, as his tactical nous inspired his side to a fourth quarter-finals appearance in seven years.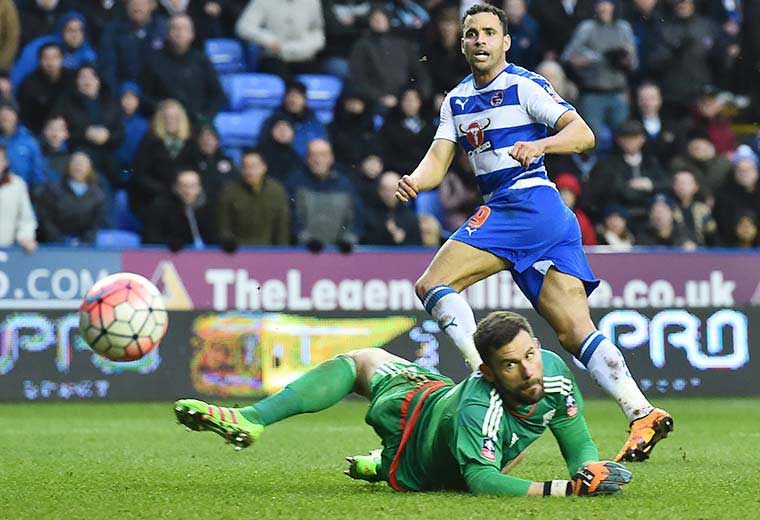 9. Alan Pardew's hoodoo
With Tottenham in the kind of form they've been in of late, Crystal Palace knew they would need more than a disciplined defensive display to get them into the FA Cup sixth-round draw. It remains unclear whether they've pioneered some sort of anti-magnetic ball-repelling technology, or whether Pardew has been practising voodoo and/or hoodoo from the sidelines. Either way, it wasn't natural causes that kept the ball from crossing Wayne Hennessey's goal-line as Spurs' Dele Alli's shot struck first one post, then the other, before being cleared off the line, like a snooker ball rattling around inside the pocket before bouncing out. Tottenham will be cursing their missed chances, while Pardew has probably already started cursing West Brom, his next opponents.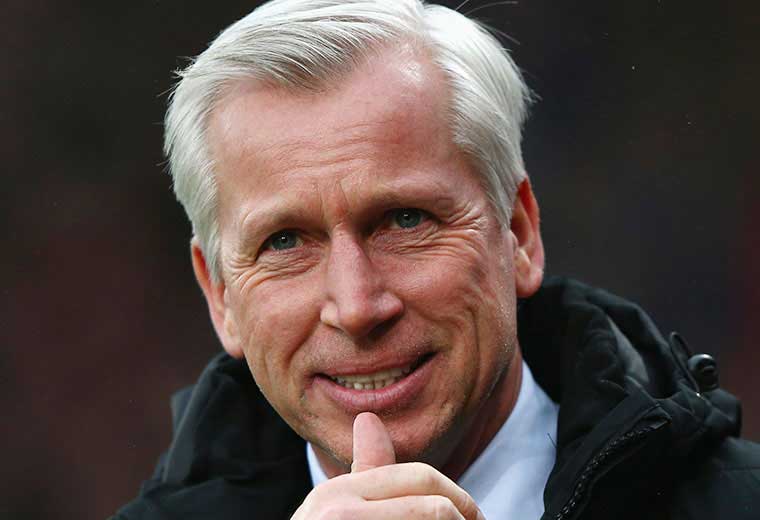 10. Cheltenham's ambition
Messi and Suarez's cheeky penalty last week was endlessly entertaining, but you can't help but wonder how stupid they would have looked had it all gone wrong. Fortunately, non-league side Cheltenham Town took it upon themselves to show us just that by attempting a brilliantly elaborate free kick routine against Tranmere Rovers on Saturday. Standing in single file, three Cheltenham players proceeded to run over the ball, faking the shot, before Dan Holman eventually did strike the ball… into row Z… of the upper tier. Top-of-the-table Cheltenham salvaged some dignity by going on to win 1-0, extending their unbeaten run to 21 games, but we're pretty sure they'll be saving that particular move for the training ground in future.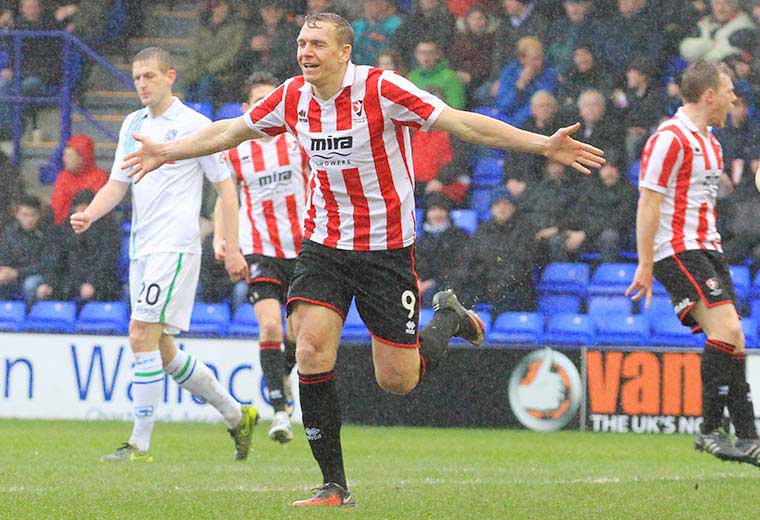 11. About Schmidt
It was a weird and wonderful weekend all round in the Bundesliga, but for sheer bizarreness nothing came close to Bayer Leverkusen's game against Borussia Dortmund, which was temporarily suspended after Leverkusen manager Roger Schmidt refused to be sent off. Faced with Schmidt's stubbornness, referee Felix Zwayer instead marched both sets of players off the pitch for a full eight minutes, until Schmidt finally agreed to take his place in the stands, and the game was resumed. Schmidt's only regret will be that he hadn't managed to have the game called off completely, as Dortmund went on to close it out 1-0.