---

An epic couple of days of sporting action delivered League Cup heroics, dreamy debuts, courageous comebacks and some strange sartorial choices. We round up the 11 biggest winners of the weekend…
1. Caballero's big hands
Manchester City goalkeeper Willy Caballero faced a lot of criticism before the League Cup final (and a fair amount during it, too). Most pundits couldn't understand why manager Manuel Pellegrini had persisted with the Argentinian when the more-than-capable Joe Hart was fit and ready for action. Yet that will all be forgotten as Caballero stopped not one, not two, but three Liverpool strikes in the trophy-deciding penalty shootout (after extra time ended 1-1). And the hero of the day found that a pair of strong hands comes in handy not just for the purpose of saving penalties, but for lifting trophies, too.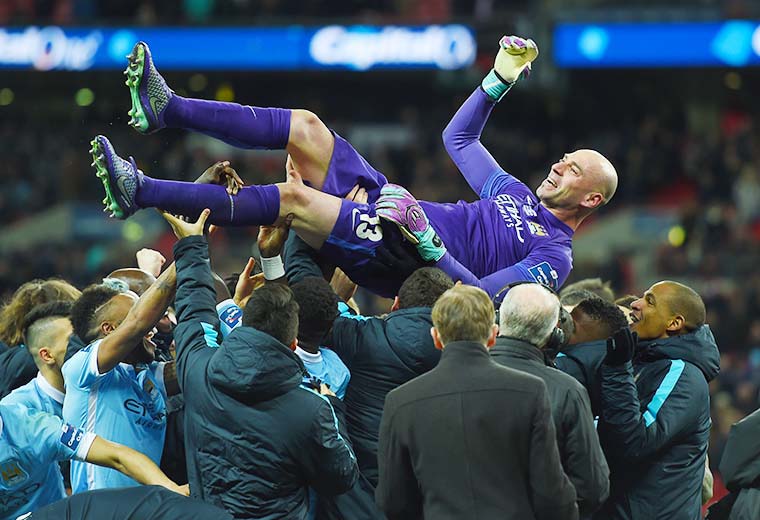 2. Rashford's fairytale debut
If Louis Van Gaal has received an undue amount of stick for some of his team selections this season, he sure as hell made up for it on Sunday as he plumped for 18-year-old Marcus Rashford to start up-front against Arsenal. Not only did the youngster score his first Premier League goal with his first Premier League shot in his first Premier League game, but he went on to bag himself a second, inspiring his side to a 3-2 win. The last United player to score his first Premier League brace aged 18 years and 120 days: one Wayne Rooney. #JustSaying.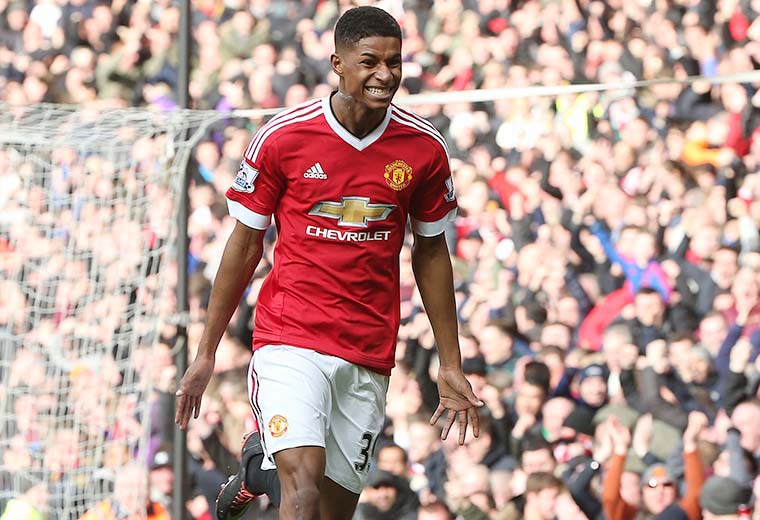 3. Spurs' comeback kings
Courage. Backbone. Grit. Not words you would necessarily have used to describe Tottenham Hotspur sides past, yet Mauricio Pochettino's men are unlike any Spurs squad in recent memory. Whether it's down to the infamous double training sessions or the introduction of young, hungry, bulldog-like homegrown players into the starting XI, Tottenham's current stars just don't know when they're beaten. Their comeback from a goal down against Swansea to win 2-1 means they've now collected 17 Premier League points from losing positions this season – more than any other team in the league.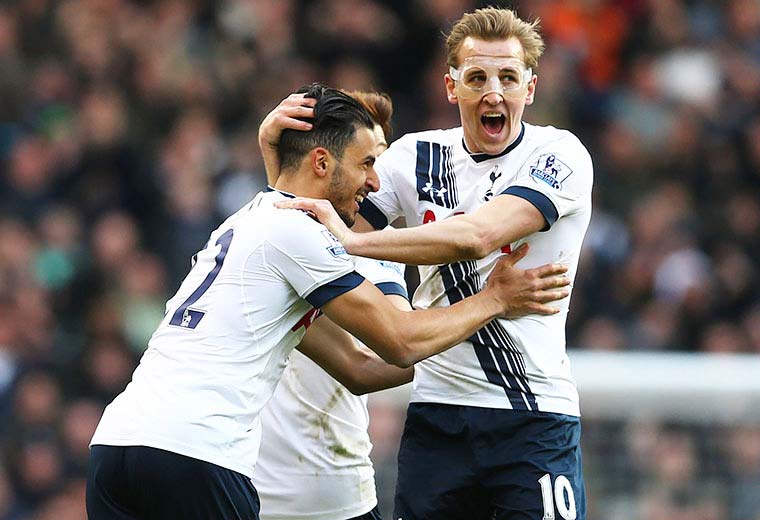 4. Lindsey Vonn's knees
On a weekend packed with Six Nations rugby, UFC cage-fighting and big-time boxing, there was no shortage of burly men putting their bodies on the line in the name of sport. But the award for the toughest athlete in action goes to downhill skier Lindsey Vonn, who fractured her knee on Saturday while crashing heavily on the icy slopes at the women's World Cup Alpine combined event. Just 24 hours later, wearing braces on both knees, she not only rejoined the competition, but went on to post the fastest time of the day. Forget Dylan Hartley – Vonn is hard as nails.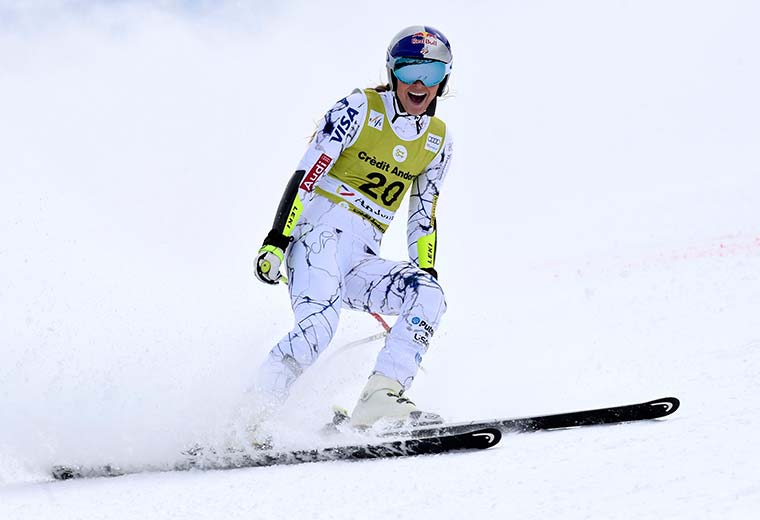 5. Mahrez's Magic
The gloved hands, the tricksy feet, the dizzying misdirection – Leicester's Riyad Mahrez is one magic wand away from being offered his own Las Vegas residency alongside the likes of Penn & Teller and Siegfried & Roy. (Vardy & Mahrez does have a certain ring to it.) He dazzled spectators at the King Power Stadium once again this weekend, making Norwich's hopes of getting a result disappear in a puff of smoke as he inspired the Foxes to an important 1-0 win. The result brings Mahrez one step closer to pulling off his greatest feat yet: the Houdini-like escape from relegation last season to lifting the Premier League trophy just a year later.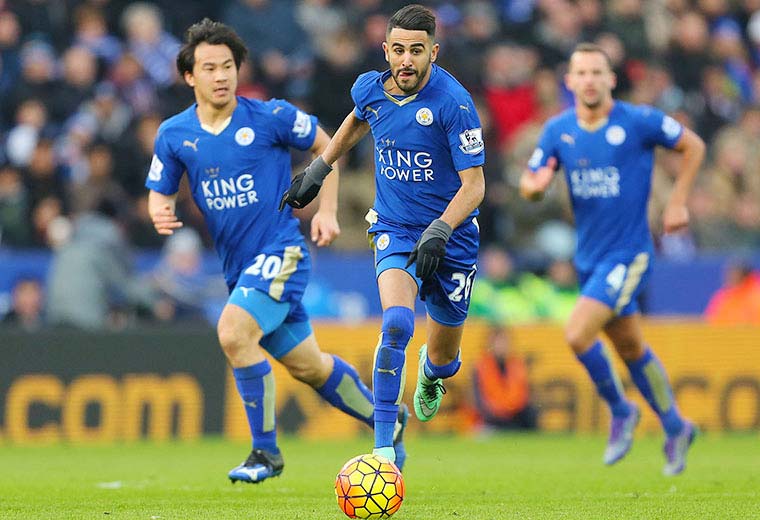 6. Antonio's Celebration
It seems fitting that it was a piece of comedy defending that preceded Michail Antonio's hilarious goal celebration as he scored the winner in West Ham's 1-0 victory over Sunderland. After slotting home with his left foot from the edge of the box, Antonio dropped to the floor and spun around in a full circle, in a bonkers move inspired by Homer Simpson. Appropriately, all Sunderland manager Sam Allardyce could do was hold his hand to his head in frustration. D'oh!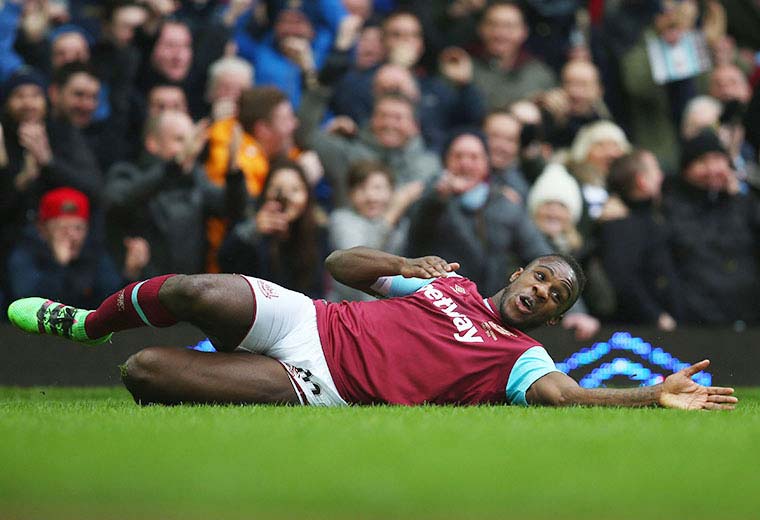 7. Cristiano Ronaldo's ego
Zlatan Ibrahimovic finally has some competition in the World's Most Enormous Ego stakes. To be fair, Cristiano Ronaldo has been running him close for a while now, but his comments following his team's 1-0 defeat to Atletico Madrid – effectively ending Real Madrid's title hopes – elevated CR7 to new heights. "If every player was at my level, maybe we would be top," Ronaldo told reporters, speaking of his teammates on one of the most talented, expensive squads in world football. FIFA World Player of the Year he may be, but he's not going to win any awards for diplomacy.
8. Mighty Morphin Frampton
Wearing a zip-up vest with red trim and gold shoulder pads, Carl Frampton looked more Power Ranger than world champ as he entered the ring for his super-bantamweight title unification fight against Scott Quigg on Saturday night. Fortunately for the Northern Irishman, his hand-to-hand combat skills were a darn sight punchier than his choice of outfit, allowing him to overcome Quigg on points to extend his impressive unbeaten record to 22 fights.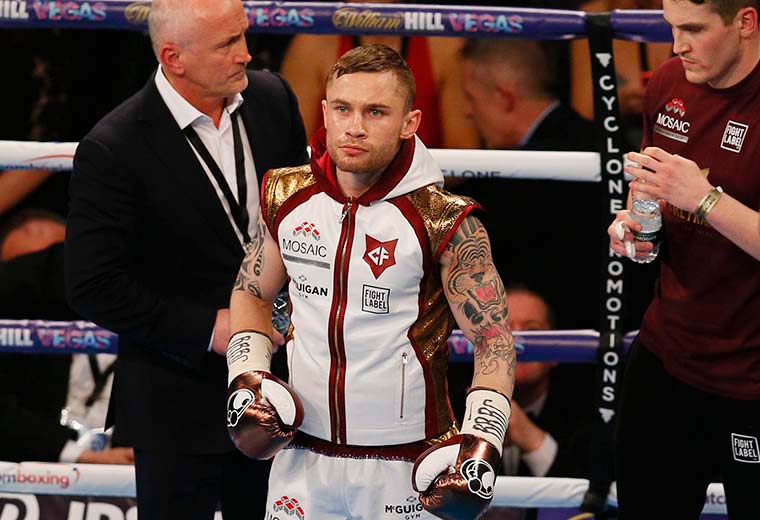 9. Stoke's catch of the day
Look at the scoresheet, and you'd think a Marko Arnautović header was responsible for Stoke's win over struggling Aston Villa – but the truth is a little fishier than that. As Xherdan Shaqiri's ball floated into the area, with Stoke trawling for a decisive second goal, Villa keeper Mark Bunn found himself helplessly tangled up in the back of his own net like a floundering fish, leaving Arnautović with an open goal to aim at. Stoke were 2-1 winners on the day, and though Bunn was eventually released back into the wild, Villa's chances of avoiding relegation are well and truly lost at sea.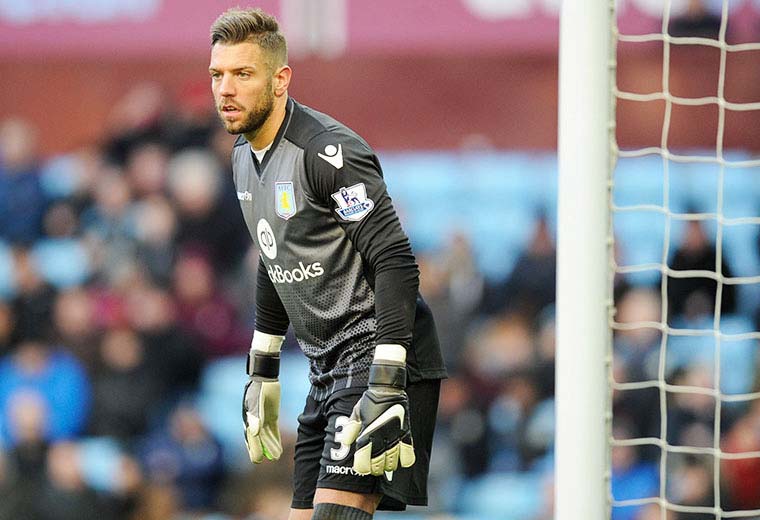 10. Berahino's boots
West Brom's star striker Saido Berahino has been absent from Tony Pulis' starting lineup for the best part of the season. It's only natural, then, that he'd worry about his teammates being able to spot his runs beyond the Crystal Palace back line. In an ingenious move, Berahino ensured that his feet would be visible from the International Space Station, let alone the halfway line, as he laced up in blindingly neon orange boots on Saturday afternoon. The result: Stéphane Sessègnon was able to place a defence-splitting long ball with pinpoint accuracy in Berahino's path, allowing the Baggies frontman to volley home with ease and help Albion to a 3-2 victory over Palace.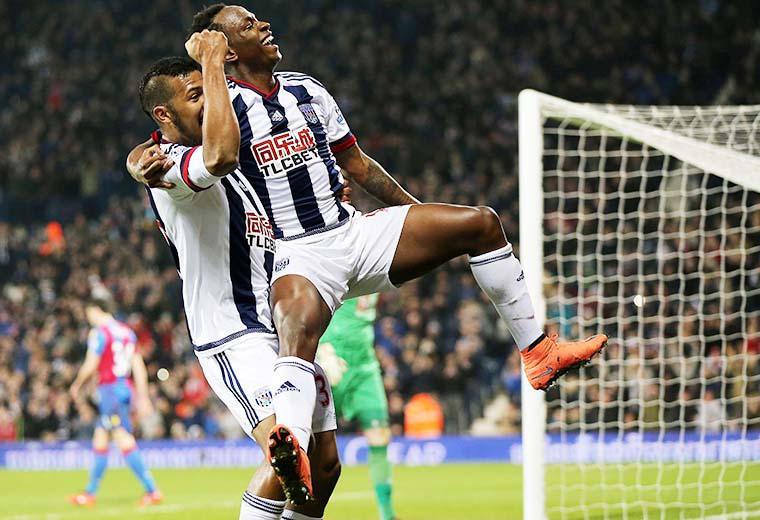 11. Cesc's side-foot
Midfield puppet-master Cesc Fabregas completed a mind-boggling 128 passes in Chelsea's 2-1 win away at Southampton – the most in a single game by any Premier League player this season. The Spaniard is so good at passing that he even managed to pass his way onto the scoresheet, as his side-footed ball across the face of the goal unintentionally crept into the back of the Southampton net and ended Saints goalkeeper Fraser Forster's epic 708-minute clean sheet.