1. It's comfortably the weirdest revenge movie you'll see all year
Described by director Jocelyn Moorhouse as "Unforgiven, but with sewing machines'', this 1950s-set tale of a glamorous woman (Kate Winslet) returning to her small town Australian home with vengeance on her mind is a potent cocktail of black comedy, revenge thriller, spaghetti western and small town drama, complete with fabulous dresses and quirky characters. Who would have thought a Singer sewing machine would be more dangerous than a six-gun?
2. It's rare to see Kate Winslet having this much fun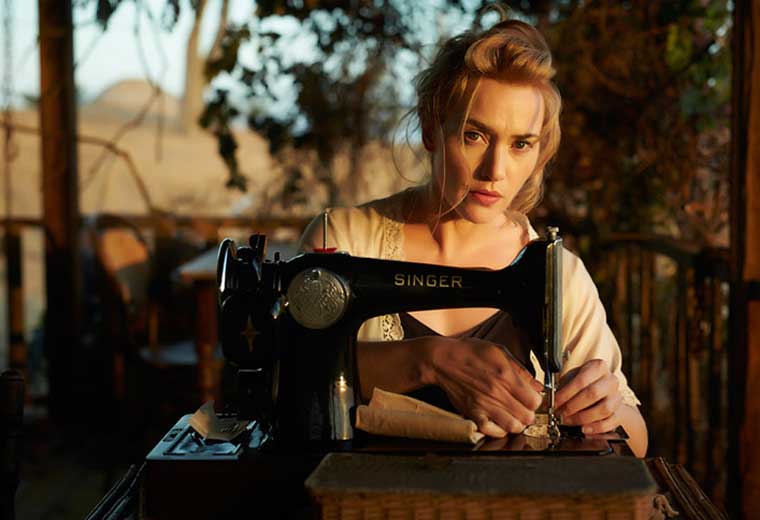 Swanning about the dusty town in a succession of haute couture get-ups and imperiously wielding a cigarette holder throughout, Winslet is clearly having the time of her life as Myrtle 'Tilly' Dunnage, the revenge-obsessed seamstress who returns to her home town of Dungatar (her first line: "I'm back, you b******s") and attempts to solve a traumatic childhood murder mystery while simultaneously re-connecting with her batty mother Mad Molly (Judy Davis) and seducing local hunk Teddy (Liam Hemsworth). Moorhouse gives Winslet plenty of scene-stealing moments, but the highlight is her deliberately distracting striptease-slash-costume change at the local rugby match.
3. Liam Hemsworth takes his shirt off (if you like that sort of thing)
Ignoring the fact that Tilly and Teddy are meant to be the same age, Winslet and Hemsworth turn out to have off-the-scale chemistry, as evidenced in the already-very-popular-on-the-gif-scene moment where Tilly makes Teddy strip down to his underwear while she takes his measurements (to the strains of South Pacific's Bali Hai, no less). Seriously, it's a contender for steamiest scene of the year. Yowza.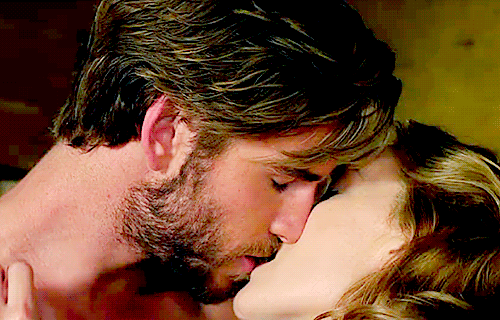 4. It flies in the face of genre conventions and goes to some surprising places
Critics dismissed the film for its uneven tone, but in fact, its gleeful zigzagging from genre to genre, often within a single scene, is part of the fun. Moorhouse creates a patchwork of different emotional states, weaving in black comedy, mystery, tragedy, romance, horror and everything in between, so The Dressmaker will have you in stitches one moment and then tear you apart the next, remaining brilliantly unpredictable until the very last frame.
5. It features a gloriously camp supporting cast
It's a wonder there's any scenery left after this lot have finished chewing it. Moorhouse has lined up a who's who of Australian acting talent for the supporting cast and they respond with a series of deliciously ripe performances, from Hugo Weaving as a sympathetic cross-dressing cop (who takes bribes in fabrics) to Kerry Fox as the demonic school mistress Beulah Harridiene (see what they did there?), Sarah Snook as a dowdy shop girl who becomes the town hottie after Tilly's make-over and the inimitable Judy Davis as cranky, possum-harbouring fireball Mad Molly, whose every line is a joy – the scene where they attend a screening of Sunset Boulevard and she heckles and howls at the screen is one of several highlights.
6. It looks absolutely stunning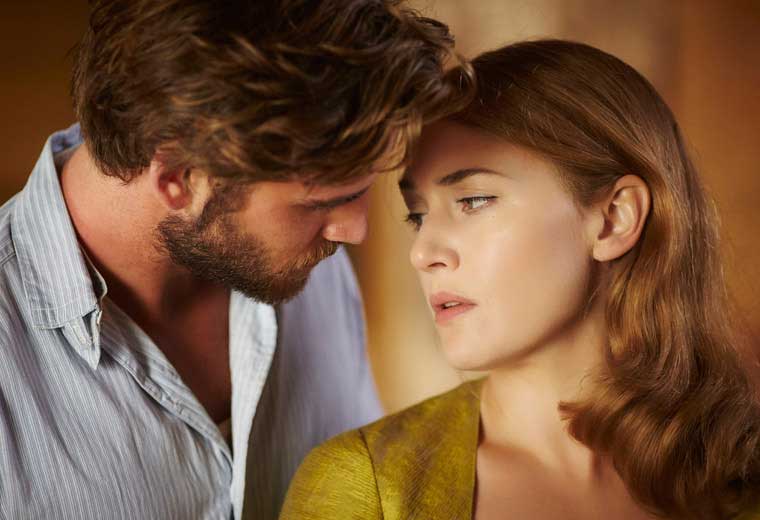 Between cinematographer Donald McAlpine, production designer Robert Ford and costume designers Marion Boyce and Margot Wilson, the film looks drop-dead gorgeous throughout, with the fabulous frocks making a striking impact against the dusty desert backgrounds. In addition, McAlpine serves up one of the best climactic shots in recent memory, ensuring the film goes out in a blaze of glory.
7. It boasts a splendid bit of film trivia
According to the IMDb, shooting of the film was interrupted several times as wild emus interrupted the scenes. Now that's a blooper reel we'd like to see.