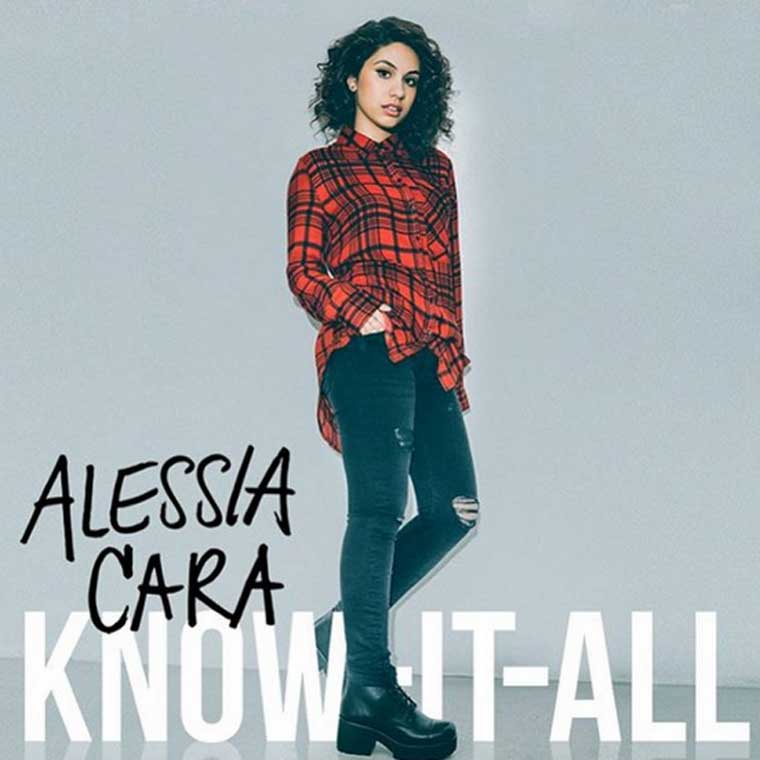 Better yet is Here, her US breakthrough and huge hit single set around the same shimmering, lustrous Isaac Hayes sample that underpinned Portishead's Glory Box. A song about hating being at a hipster party performed by a self-proclaimed "anti-social pessimist", it sounds very teenage because, well, Cara is.
She possesses a rich, keening R&B vocal that can recall Solange or Shontelle. There are also trace elements of her hero of her youth, Amy Winehouse: the spirited retro-soul of Outlaws lacks Amy's biting directness and heart-on-scarred-sleeve honesty, but that is hardly a crime. Most people do.
Know-It-All pinballs between styles at times. The euphoric yet vulnerable rave-pop of I'm Yours could be Sia, while the hip-hop soul of Four Pink Walls recalls early Alicia Keys, or Lauryn Hill at her least strident. Wild Things' sleek R&B brandishes a fine, poetic accusation: "I lose my balance on these eggshells you tell me to tread".
It's not all so consummate and the melodramatic, overwrought Overdose verges on the cheesy. Yet the similarly charged, piano-driven power ballad Stars works and bleeds vermilion as Cara provides a masterclass in controlled melisma, her thorax vibrating with seemingly scarcely containable passion.
Just for good measure, the closing Scars To Your Beautiful is a clear-eyed and defiant female empowerment anthem set to – and here is the key – an absolutely magniloquent R&B beat. For one so young, Know-It-All is a strikingly possessed debut.