Long-running partnerships between a director and star are not uncommon, but few are as complementary as that of Tom Hanks and Steven Spielberg. Across three films, and now four with Bridge of Spies, arriving on Sky Cinema from Friday 30th September, the two have found a perfect fit in each other.
A director wants a mouthpiece. Someone through whom to channel a story, like an extension of themselves on screen, or just an anchor between different stories. Scorsese had De Niro and traded him in for a younger model in DiCaprio; Christopher Nolan has his mascot in Michael Caine; Tim Burton can't make a film without Johnny Depp. But you dance for a while before you find the perfect partner. Steven Spielberg flirted with Harrison Ford, and his head was turned for a while when Richard Dreyfuss showed him a bit of leg. Tom Hanks had worked twice each with Ron Howard and Penny Marshall. But when the two united for 1998's Saving Private Ryan, it seemed like an obvious pairing. You wondered what took them so long.
This was a creative collaboration in the truest sense
Hanks had acted in two films on which Spielberg had a producer's credit - The Money Pit and Joe Versus the Volcano - but this was a creative collaboration in the truest sense. The actor was the first to show an interest in Robert Rodat's script for a World War Two unit-on-a-mission film, a genre that had languished for years, and Hanks's involvement made the director prick his ears up. Spielberg's captain on-set and off, it was Hanks that persuaded the other actors not to leave the preparatory boot camp set up to ready them for 'war' when it all got a bit much. You imagine a rousing speech about honour and glory that had Vin Diesel crying like a girl.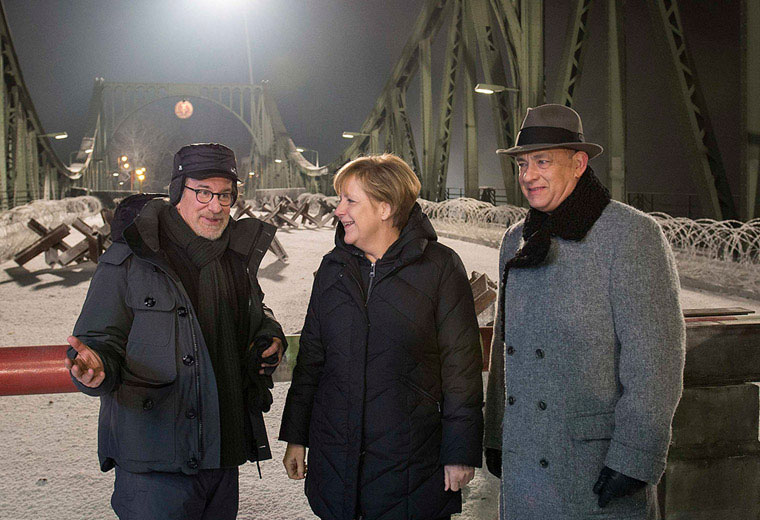 Saving Private Ryan embodies most of the principles that have characterised the work of both men over the years: decency, humanity and a striving to do the right thing under duress. In particular, though, it is structured around the most evocative concept there is, and one that has informed so many of their films: home. Hanks has revisited this theme over and over again, trying to find his way home in Big, all the Toy Story movies, Cast Away and Apollo 13, and trying to deal with the disruption of his home, and return it to a state of normality, in The Money Pit and The 'Burbs. Spielberg has used the idea to similar effect in E.T., War Of The Worlds, and A.I. Artificial Intelligence. Spielberg knows how relatable his leading man is, and uses him to guide us through the opening half-hour carnage of the D-Day landings. Omaha Beach taken, Hanks's Captain Miller looks on in dismay when two GIs shoot unarmed Germans, and then sits quietly, trying to keep it together, our eyes and ears into the war.
Steven Spielberg flirted with Harrison Ford, and his head was turned for a while when Richard Dreyfuss showed him a bit of leg
Now, like two lovers giddy to have found each other, they embarked on more projects together, showrunning the HBO miniseries Band of Brothers, and later its sister show, The Pacific. In 2002 they'd reunite for Catch Me iIf You Can, in which Hanks's FBI agent Carl Hanratty pursues conman Frank Abagnale (Leonardo DiCaprio) across Europe and the United States. It was the first time Hanks had taken a supporting role in more than ten years, but he was the film's backbone, just as he'd been on the French battlefields four years ago.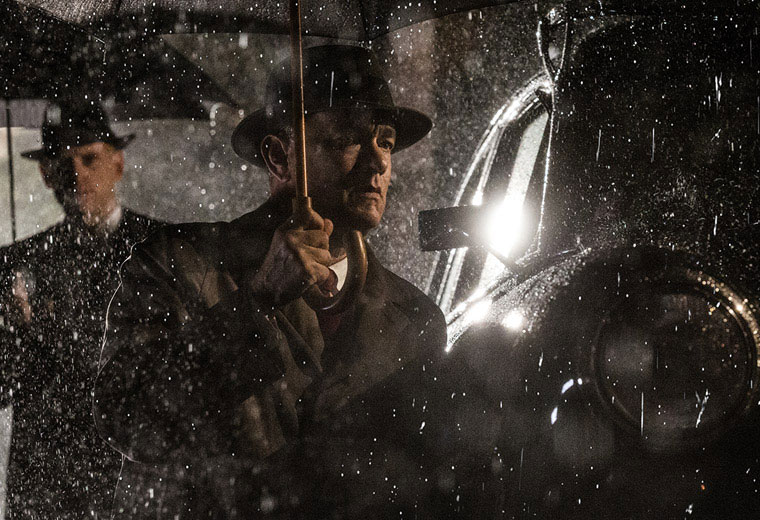 Catch Me if You Can (like all the Hanks/Spielberg collaborations, is based on true events), should traditionally be a dynamic crime-busting type, but Hanks makes him a gumshoe with an estranged family, who spends evenings in the laundrette while Frank is out romancing society beauties in champagne bars. This contrast is key and the reason why Hanks's presence is so vital: Abagnale is the hero, even though he's a crook, and we need an adversary who reminds us of the values - honesty, fairness, earning through effort - he's subverting. Tellingly, we find out near the end that he didn't cheat on the Louisiana Bar exam when he posed as a lawyer for a time. 'I studied my ass off and I passed,' he tells Carl, letting us know he has it in him to be more like Hanks, the test for any character seeking redemption. Or any human being, for that matter.
If both men have an occasional weakness in choosing their material, it's a tendency towards the sentimental. The Terminal is emotionally manipulative - an accusation often levelled at Spielberg - and doesn't really earn the right to be. It features a sanitised cast of airport workers who turn the terminal into a sort of wonderland of improvised home comforts for Hanks's Viktor, whitewashing the economic realities of life in a minimum-wage job. There is, though, a vital humanity to Hanks, even in a comedic east-European accent, and it returns to the theme of trying to find your way home, even using the word for the last line of the film.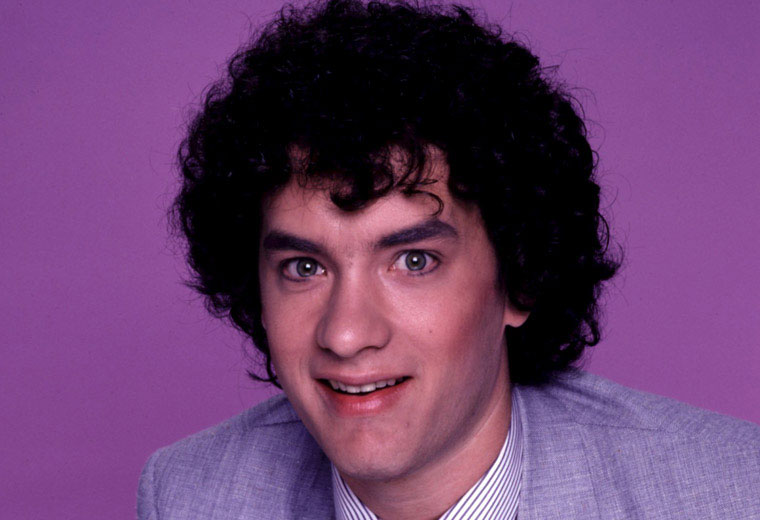 Steven Spielberg is the highest-grossing director of all time, and Tom Hanks the highest-grossing leading actor. If they'd never worked together their agents would be on thin ice, but you can see in their collaborations a symbiosis that makes them natural partners. They share a slightly sentimental outlook, a liking for old-fashioned values, and an interest in characters with a strong moral centre. Unlike a long-running screen relationship like Tim Burton's and Johnny Depp's, which seems based on a lack of imagination to cast anyone else, it's one that's brought into play more sparingly, when something specific needs to be delivered. Hanks acts as Spielberg's instrument of civility, making sense of a chaotic world. Expect him to do just that in Bridge of Spies.