Iggy's not exactly been the most prolific of stars, but his identity's fixed. The bare-chested sleazemeister, the crooning ghoul at Bowie's shoulder. There's a poignancy about Post Pop Depression arriving soon after his great pal's death, and so soon after Blackstar; a sense of the old stagers gathering for one last glorious hurrah – albeit with the hope this one's not so final. In the alternately clipped and swaggering Gardenia for one, there are echoes of the duo's well-worn Berlin days. German Days is more explicit still, a slab of vaudeville glam in toast to a celebrated past.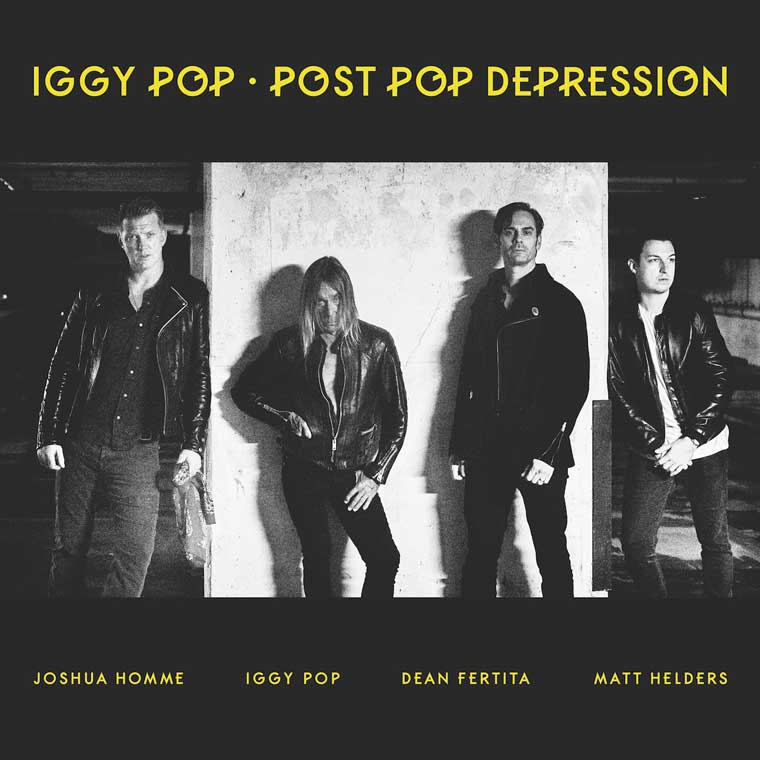 In the present, Homme brings an excellent cock-rocking riff to In The Lobby, prowling out of the shadows every few bars. Sunday moves through the phases too, its sing-song chorus countered by snaky, propulsive funk before it all waltzes away through swirling strings and horns. "I'm a wreck/What did you expect?" leers Iggy, but here, just past halfway, the fun starts to dissipate.
Post Pop Depression's elongated fade isn't terrible, it's just as slackening-off. Vulture is Tom Waits gone pantomime, Chocolate Drops a drag, Paraguay a rant in search of a structure. But as Iggy snarls at the keyboard warriors – "I hope the security services read those words and pick you up and flay you for all your evil poisonous intentions" – there's at least a sense he's still engaging with the world around him. Too soon to check out yet.
---
When pop stars stick childhood photos of themselves on their album covers
Wasn't I cute?