Set at the fictional Capitol Studios in the early 1950s, Hail, Caesar! gives us a day in the life of Josh Brolin's beleaguered studio fixer Eddie Mannix. Top of Eddie's agenda for the day is to unravel the kidnapping of his star player Baird Whitlock (George Clooney), a task complicated by gossip columnists, precious directors, wayward stars, terrible actors and Communists, to name but a few.
The Coens genuinely don't give a hoot what you expect
You might expect the kidnapping and its repercussions to take centre stage, but the Coens genuinely don't give a hoot what you expect. Whitlock's predicament rumbles on in the background while a series of vaguely related skits play out between Mannix and his employees, like some kind of postmodern, star-studded sketch show. The overwhelming sense is of a film that's all subplot, but given a chance and a post-viewing unpacking of its various elements, Hail, Caesar! is a more rewarding watch than may be apparent during its running time.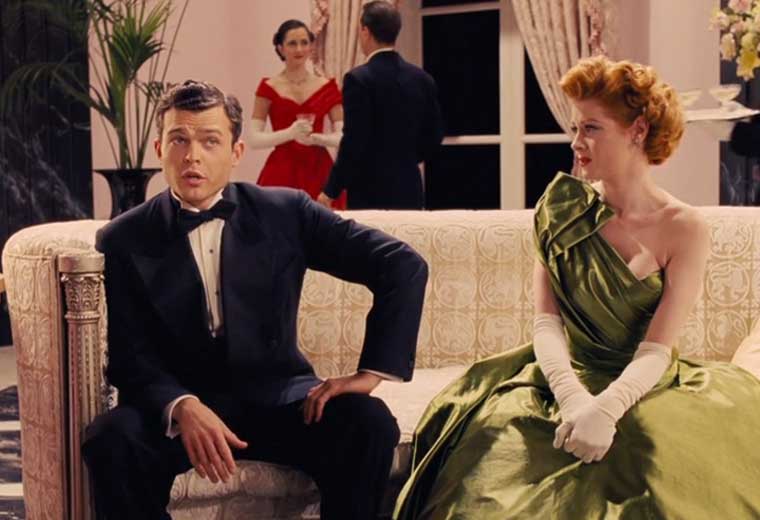 For a start, the Coens get to make microcosmic versions of some of their favourite classic genres, and here's where it helps to have a working knowledge of the history and tropes of mid-20th century American cinema. There's the MGM aquatic musical, starring Scarlett Johansson's Esther Williams-esque DeeAnna Moran; the singing cowboy western, where Alden Ehrenreich gets to play a Gene Autry-type actor of limited talents; the Biblical epic, with Clooney's Whitlock heading up a cheap-looking Ben-Hur clone; and the Gene Kelly hoofer, in which Channing Tatum steals the show with a cheeky dance number that more than hints at the film industry's comical attempts to stifle its brightest names' darkest secrets, whether they be homosexuality or – shudder – something worse.
In fact secrets, and the varying degrees of success in covering them up, are a key theme running through Hail, Caesar!: a film about people, whose job is to pretend to be something else, pretending to be something else. Watching it is like being given a tour of a working film studio by a guide who, contrary to his remit, actually wants to show you all the sordid shenanigans that go on behind the scenes that are behind the scenes. And as the lines between the film you're watching and the films within it blur, you begin to realise that the goings-on of the storytellers are as fantastical and ridiculous as the stories they're telling. What all this says about the Coen brothers themselves is for them to know and us to only boggle at.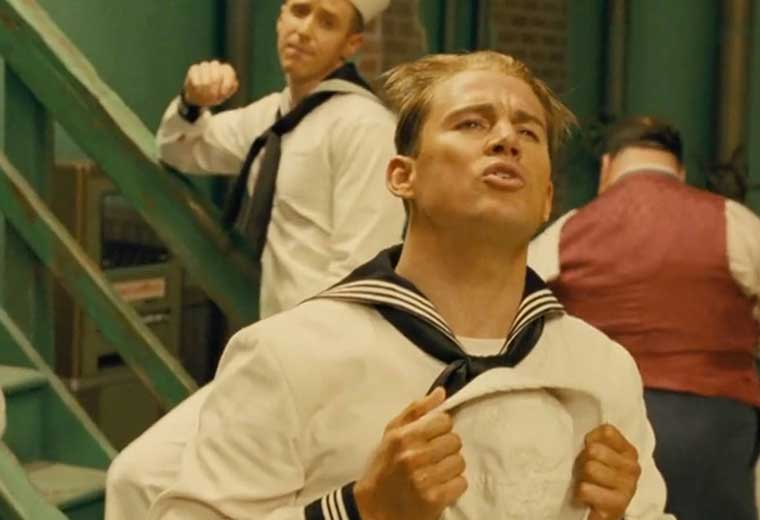 Like much of the brothers' work, there's a theological undercurrent to the story: Mannix is a good Catholic, but is concerned he isn't good enough. The reason for his self-doubt soon becomes clear - movies are his true religion, and his faith is tested throughout the film. And while that thread twists in on itself with Clooney's film-within-the-film, a tale of the Christ, it also extends outside the frame: there's a strong sense that Joel and Ethan Coen are equally devout, and their latest pilgrimage may be their most open and honest offering yet.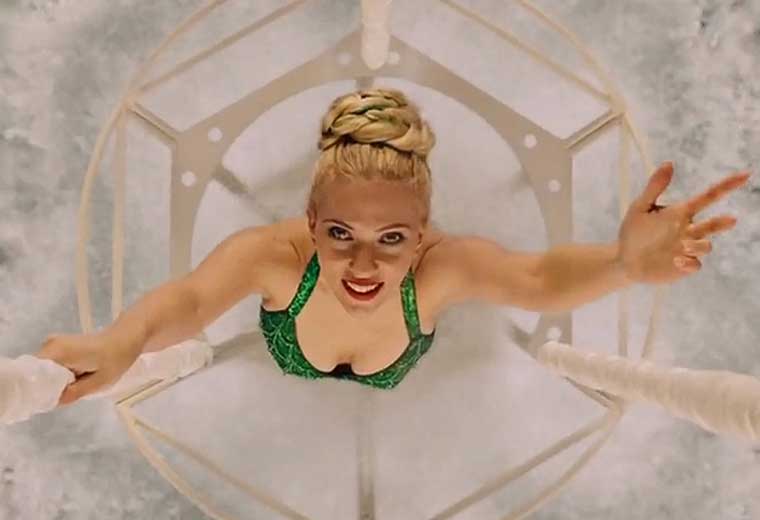 The film's arch self-reflexivity will either sell it to you or leave you cold; it's fun to poke about in the various scenes and wonder what the Coens are getting at with each of them, but at the same time it's difficult to settle in and relax when the unfocused plot stubbornly refuses to follow much in the way of traditionally satisfying norms of storytelling.
If it's traditional storytelling you're after, you've come to the wrong place
In fairness, though, if it's traditional storytelling you're after, you've come to the wrong place. Hail, Caesar! is in a genre all by itself: the Coen Brothers Movie. And we wouldn't have it any other way.
Hail, Caesar! is released in UK cinemas on Friday 4th March