---

With a glut of gold medals, red cards and soggy towels, it's been another bonkers and brilliant couple of days in the world of sport. We round up 11 of the weekend's most notable performances…
1. Leicester's helping hand
With the probable exception of Mauricio Pochettino, every single player, manager and fan in the country is willing Claudio Ranieri's Leicester City towards what would be a truly historic Premier League title. So much so that even opposition players are doing their bit to give the Foxes a boost. Obviously concerned with how well his teammates had been containing Leicester dangerman Riyad Mahrez, Watford left-back José Holebas took his opportunity to head a clearance straight into the path of the soon-to-be player of the season, who dutifully finished with trademark panache. If they keep getting that sort of assistance, Leicester will be lifting the trophy aloft in no time.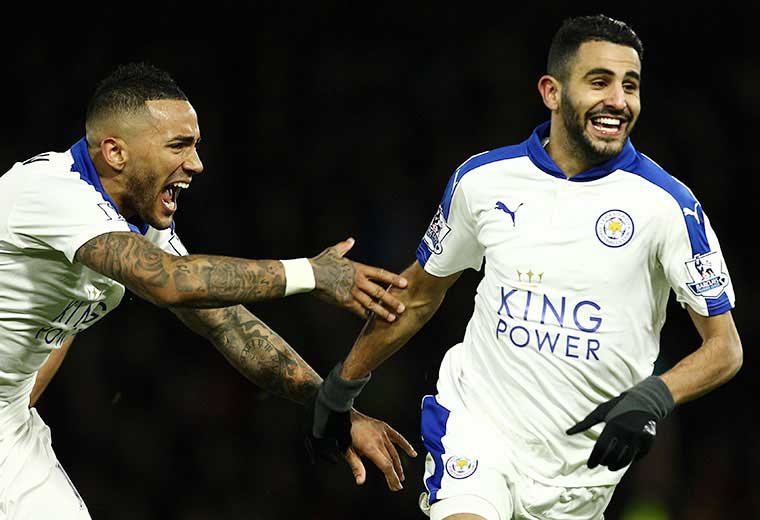 2. Trott's golden gallop
Before Victoria Pendleton's ill-fated move to horse racing (this weekend saw her second fall in as many weeks), she was undoubtedly British cycling's golden girl. But with the Rio Olympics on the horizon, this could be the year that Team GB's Laura Trott finally takes Pendleton's crown. The 23-year-old Essex native powered her way to two gold medals in consecutive days this weekend at the World Track Cycling Championships in London. More importantly, she retains bragging rights over boyfriend and fellow GB cyclist Jason Kenny, who managed "only" one gold of his own.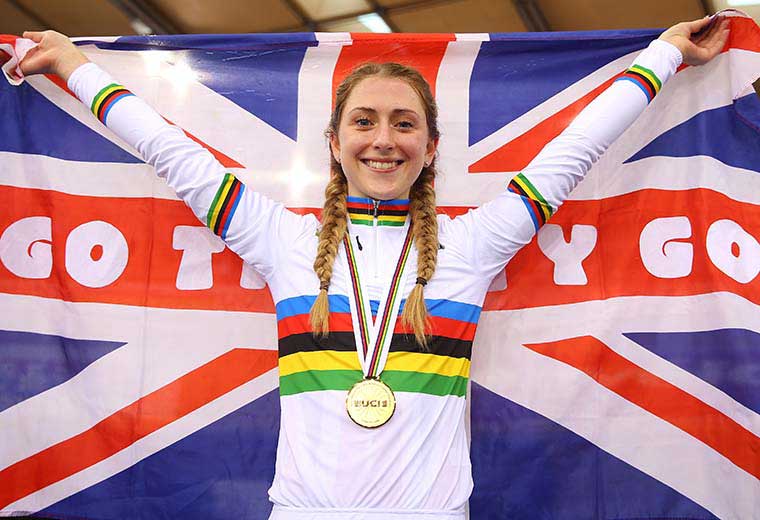 3. Bellerín's Barca prep
At 32 years of age, Barcelona right-back Dani Alves surely only has a few good seasons left in his seemingly tireless legs. Not that fans of the Catalan giants will be worried, for his obvious successor is already making sterling progress at Barcelona's unofficial academy: Arsenal. If he can keep up the intensity, dependability and precision passing that he showed during his double-assist day at the North London derby, Barcelona-born Héctor Bellerín is quids in to replace Alves when the Brazilian finally calls it a day, continuing Arsène Wenger's proud tradition of producing world class players for the Spanish league leaders.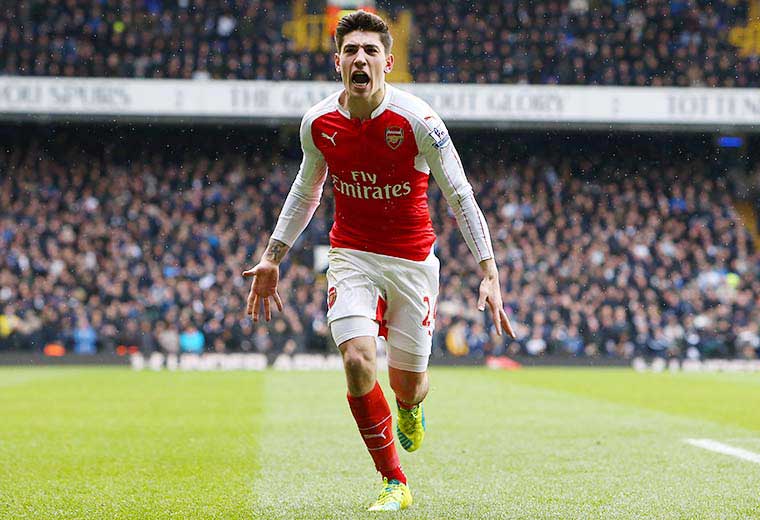 4. West Ham's cool heads
Going two goals down against Roberto Martinez's talented Everton would instil panic in most teams, but West Ham's attacking players kept their cool and used their noggins to come back fighting. On-form Michail Antonio and Diafra Sakho took turns to rise above the Everton defence and head West Ham back into the game, with Dimitri Payet's 90th-minute goal giving the Hammers the 3-2 win. It was the sort of headstrong performance that now makes West Ham competing in next year's Champions League look a very real prospect.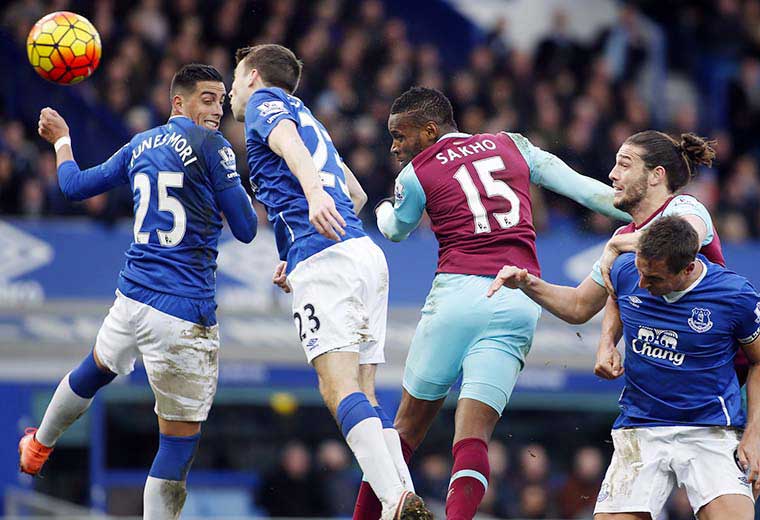 5. Diaz's Lion Killer
Under the pressure of the bright lights and big bucks of professional sports, even top-class athletes can choke. Mixed martial arts superstar Conor McGregor, however, took the phrase to a whole new literal level at UFC 196 on Saturday night during his attempt to step up to the welterweight division. The man with the gigantic tiger's head tattooed on his torso was helpless against the oxygen-depriving move called the mata leao – aka the lion killer – which his opponent Nate Diaz used with brutal effect to force the Irishman into submission. McGregor may have roundhouse-kicked the UFC into the mainstream, but his stranglehold over the world's fastest growing sport was weakened this weekend by the impressive Diaz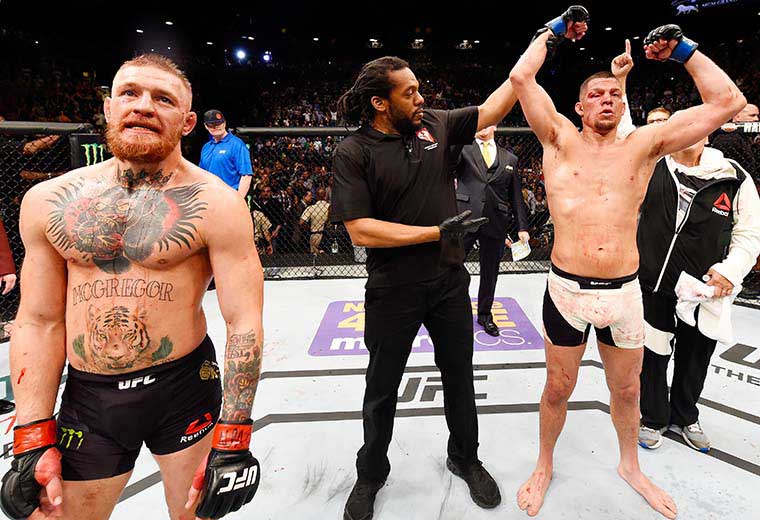 6. Koeman's wet towel
Managers up and down the country adopted a variety of strategies to cope with the wet and windy weather conditions on Saturday. Big Sam Allardyce took his style cues from South Park's parka-wearing Kenny; Wenger, meanwhile, took shelter in his trademark sleeping bag-come-coat; but perhaps the most bizarre (not to mention ineffectual) of the lot was Southampton Manager Ronald Koeman, who merely draped a towel over his lap. Fortunately for the Dutchman, his side didn't follow their manager's example and refused to throw in the towel, as Southampton's 10 men clawed back an injury-time equaliser to pinch a well-won point against visitors Sunderland.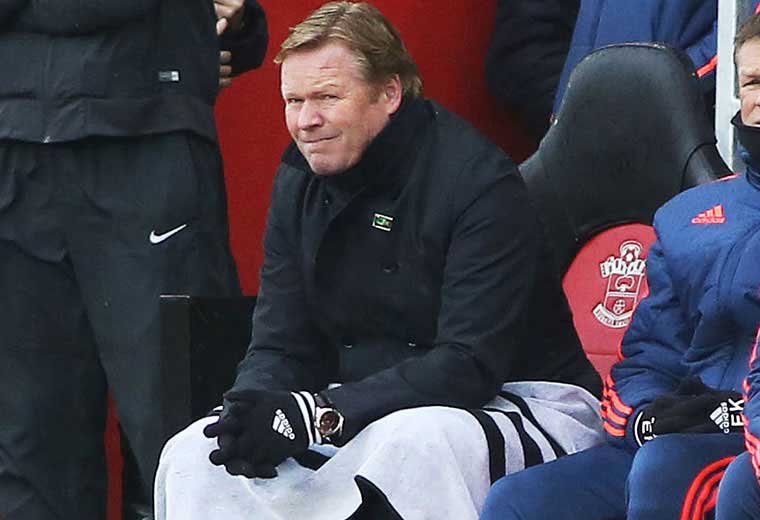 7. MSN's century
You'd think Lionel Messi, Luis Suárez and Neymar would have run out of milestones to reach by now, but they just keep on coming. A goal from Suárez (following a Messi brace) in Barcelona's 4-0 win over Eibar on Sunday was the terrifyingly talented threesome's 100th of the season in all competitions. Just to put that into some sort of perspective, the Premier League's top scorers so far in this campaign are Leicester City, with 52 goals – a little over half of what MSN have managed between the three of them. It would be frightening if it wasn't so gosh-darned exciting to watch.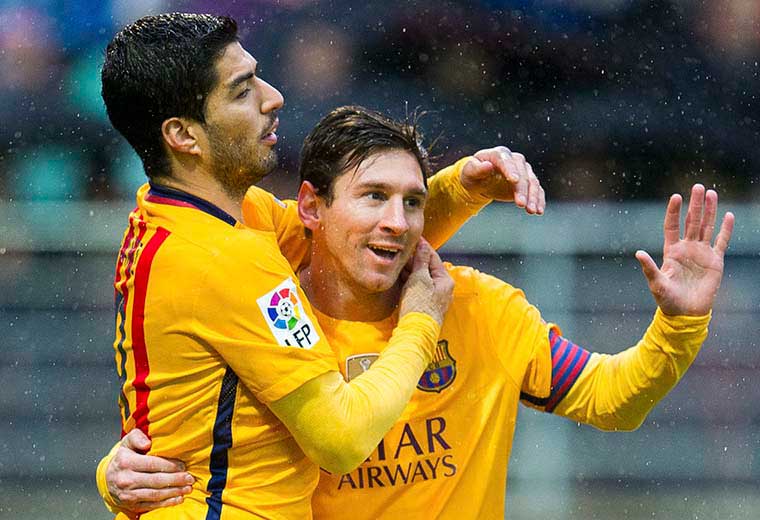 8. Murray's Mother's Day gift
With his four-week-old baby daughter waiting at home, Andy Murray probably could have thought of a better way to spend his wife's first Mother's Day than playing a gruelling five-set, five-hour Davis Cup tie against Kei Nishikori of Japan. But play he did, and in some considerable style, scraping past the world number six to continue Great Britain's incredible Davis Cup run – and proving once again that he truly is the daddy of British tennis.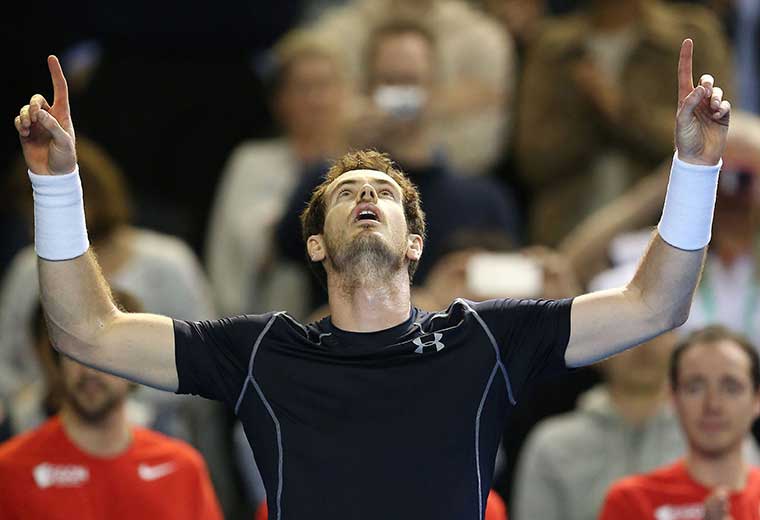 9. Liverpool's top 10
It was a dirty couple of days in the Premier League – and not just because of the adverse weather conditions and muddy pitches. Five out of the 10 top-flight fixtures saw the referee brandishing a red card. But whereas the best that Arsenal, Southampton, Everton and Man United could muster was a point (with only the first two managing even that), Liverpool battled their way to a 2-1 win over Crystal Palace, despite James Milner's sending off in the 62nd minute. A top-10 performance from Jurgen Klopp's top four-chasers.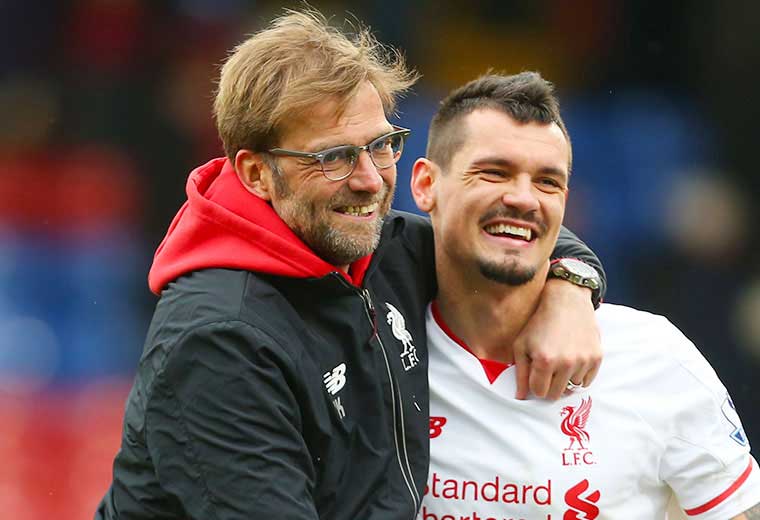 10. Agüero's good year
After an injury-hit 2015, Sergio Agüero clearly made a new year's resolution to make 2016 his goaliest yet. But whereas the rest of us have forgotten about our newly-renewed gym memberships and have long-since raided the chocolate drawer, the Argentinian is showing considerably greater strength of will. His brace in Manchester City's 4-0 win at home to Aston Villa means Agüero has now scored nine goals in nine matches since the turn of the year – more than any other player. And with that sort of resolve at the head of their attack, you still couldn't put it past City to overturn Leicester and take the title.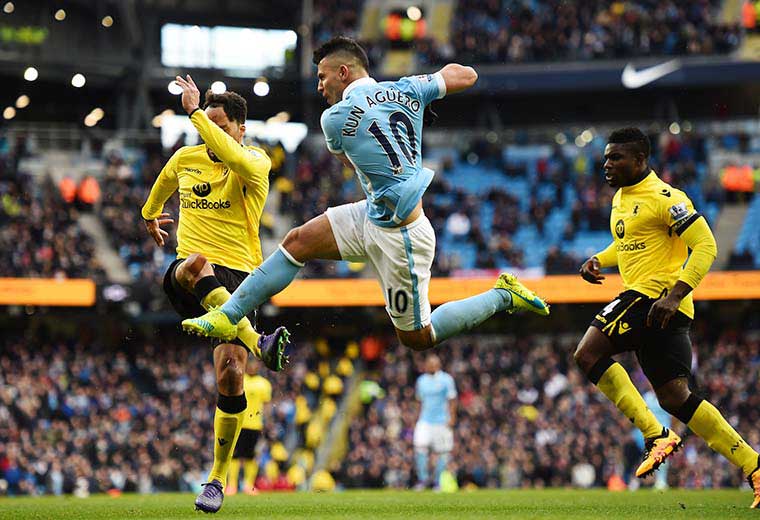 11. Tony Pulis' run
With his matching Adidas shell-suit, box-fresh white trainers and black baseball cap, we can only assume that West Brom manager Tony Pulis is moonlighting as one third of a Run-D.M.C. tribute act. Still, his extracurricular activities clearly aren't getting in the way of his managerial duties, as he coached his side to a 1-0 win at home to Manchester United on Sunday – the Baggies' third win in four. United manager Louis van Gaal is now realising that it's tricky to get a result, even against the Premier League's so-called minnows. But hey, in English football it's like that, and that's the way it is.