The Christian Grey Bear
If the sheer idea of this BDSM-inspired 15" cuddly toy doesn't make you laugh out loud, then the accompanying descriptive blurb will. "Want to leave her biting her lip with excitement? Send her a gift that will dominate the rest: the limited-edition fifty Shades of Grey Bear." Hilariously, the fact that he carries little handcuffs means that it also comes with a safety warning and that it's 'not suitable for children'. No kidding.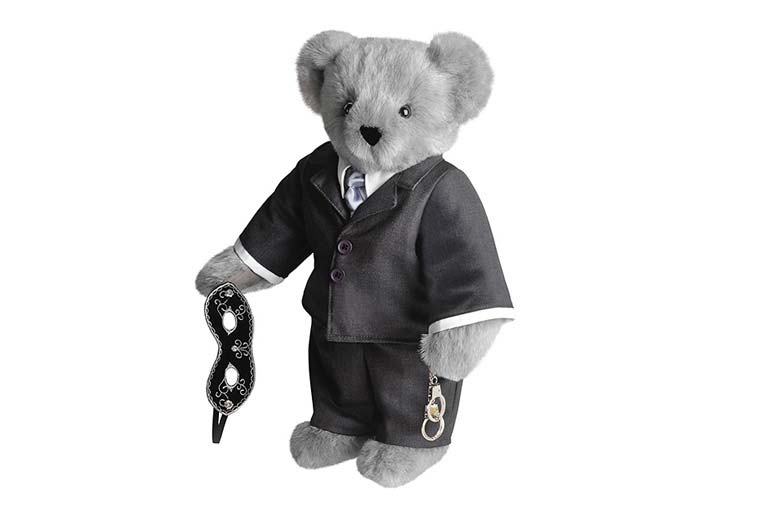 Wine Collection
Because nothing says suggestive immoral sexual shenanigans quite like plying your beloved with a box of alcohol. Hilariously, E L James's support is surprisingly earnest. Not only is it personally blended by the author, but each is supposed to represent the personalities of its main characters - White Silk, a 'delicate yet rich white blend', and Red Satin, a 'perfect indulgence' with hints of leather. Ahem.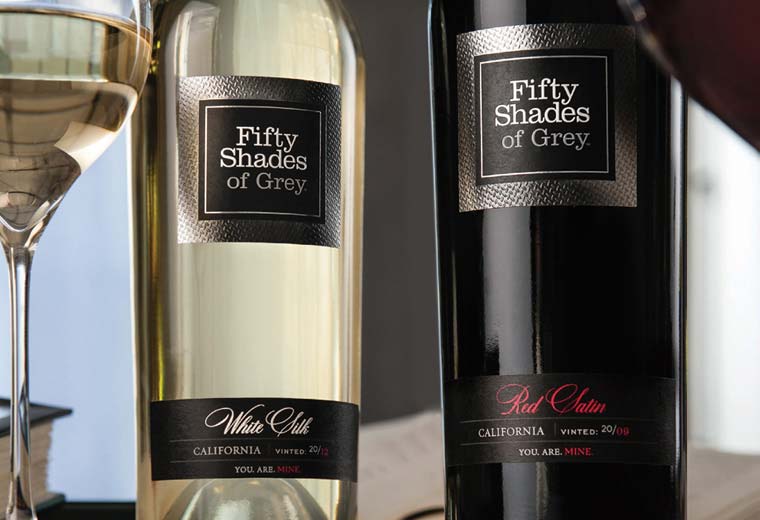 Greeting Cards
Stylishly designed, but utterly pointless unless you happen to know any Police Chiefs turning the big Five Zero, this collection of Marks & Spencer greeting cards are spectacularly irrelevant. And it's not even like they truly committed to the lunacy of the idea; there are no bondage gags anywhere. Still, at least the typeface is nice.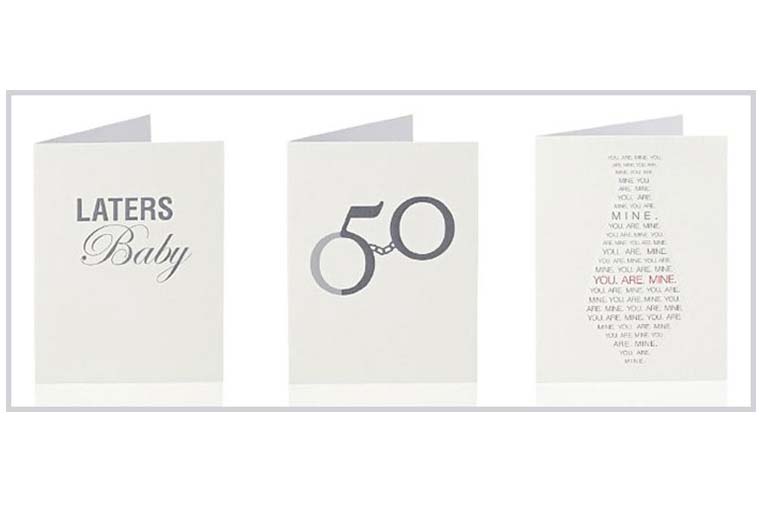 Inner Goddess Journal
Another official E L James-endorsed product, another total piece of tat. Developed as a 'creative collaboration' between the author and Vintage Books, this soft cover journal is bonded-leather bound and acts as a diary/outlet for all those Fifty Shades readers who want to catalogue their most innermost desires. The journal itself contains a foreword by James, excerpts from the novels, writing tips, and pages divided into sections inspired by Anastasia and Christian. Amazingly, its 'special features' include 'lined pages for writing.'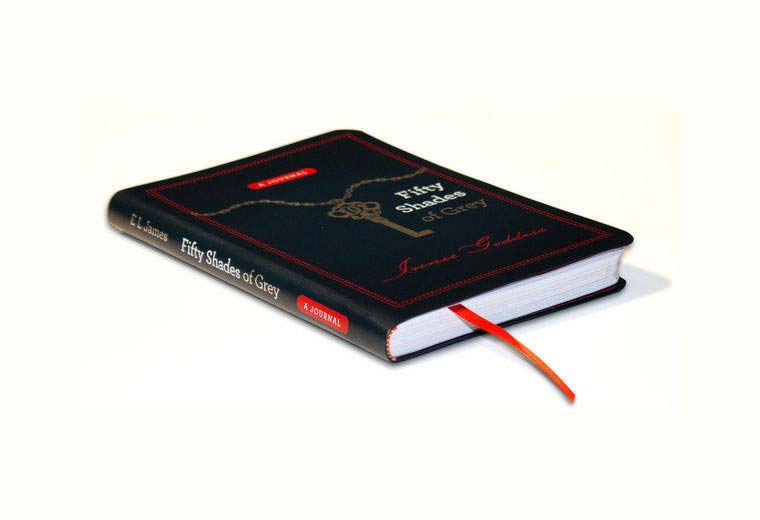 The Classical Album
Whatever you think of the book series, at least this tie-in introduces a little hi-brow cultural sexiness to the mix, with an album featuring the classical music that E L James personally selected and referenced in her books. From Bach to Lakme, Verdi to Pachelbel, Chopin to Tallis, this 15-track soundtrack allows you to read the books all over again, all with the sounds of James' aural inspiration ringing in your ears.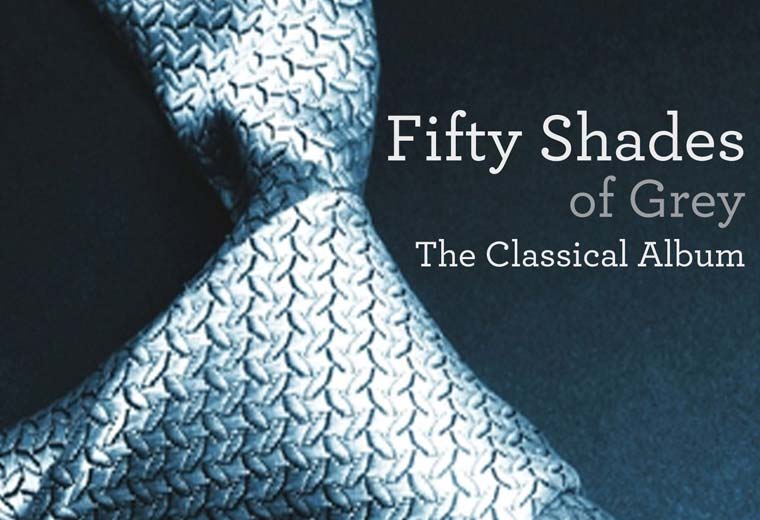 The Party Game
Once again fully approved by E L James, this party game is billed as 'romantic, liberating and totally fun', and sees gamers playing with friends to answer sexy questions and collect tokens, all in the aim of releasing their "inner goddess". A 'Red Room' expansion pack promises to raise the temperature. Sounds saucy, is actually surprisingly vanilla.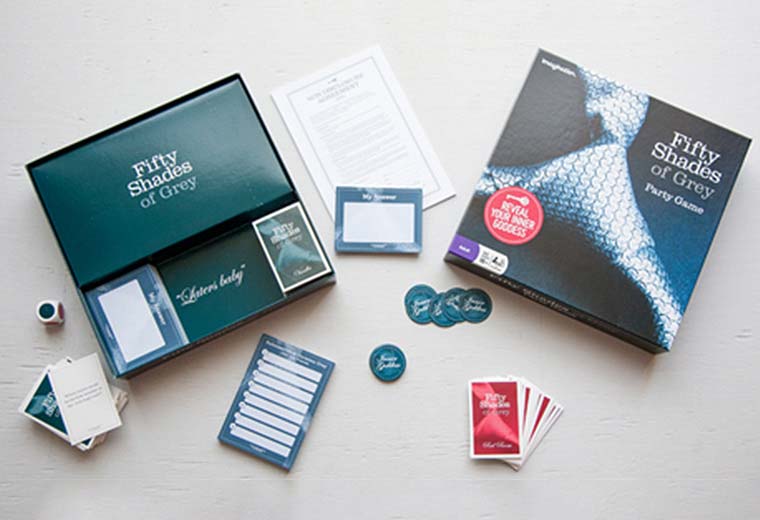 Animal Tag
And thus, we begin the plummet into the world of unofficially endorsed tie-in merch. First up, this glorious Animal Tag, a dog-tag branded with the cover from the book, and for use on all dogs, cats, horses and luggage. You know, for those times when you really want your dog walker, vet, stable-hand or airport worker to know about your interest in erotica.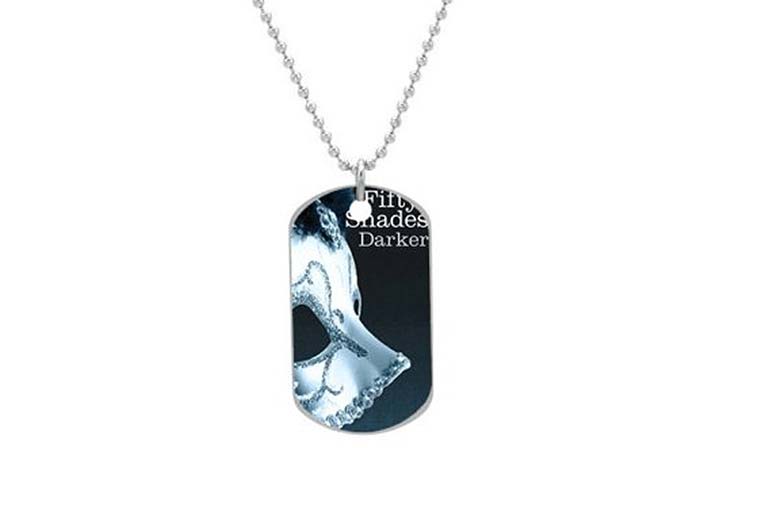 Jewellery
A selection of bizarrely themed jewellery ensures you can literally wear the characters (or some form of them) around your person at all times. From 'Christian's tie ring' to 'double handcuff bangles', 'cuff-and-key earrings', 'riding crop earrings' and even a helicopter necklace (yes, really), the range comes in two editions (classic Grey and Darker), with prices ranging between $45 and a mere $200.