If Rah follows, a chunkier electro cousin to LCD Soundsystem's Losing My Edge, with Hyde opening his notebook of overheard phrases. "The origin of numbers is a questionable hypothesis," he drawls, words that obviously made sense on some tube journey or other. He's lost in the mix on Low Burn, its housey clatter aimed more at the feet than the head.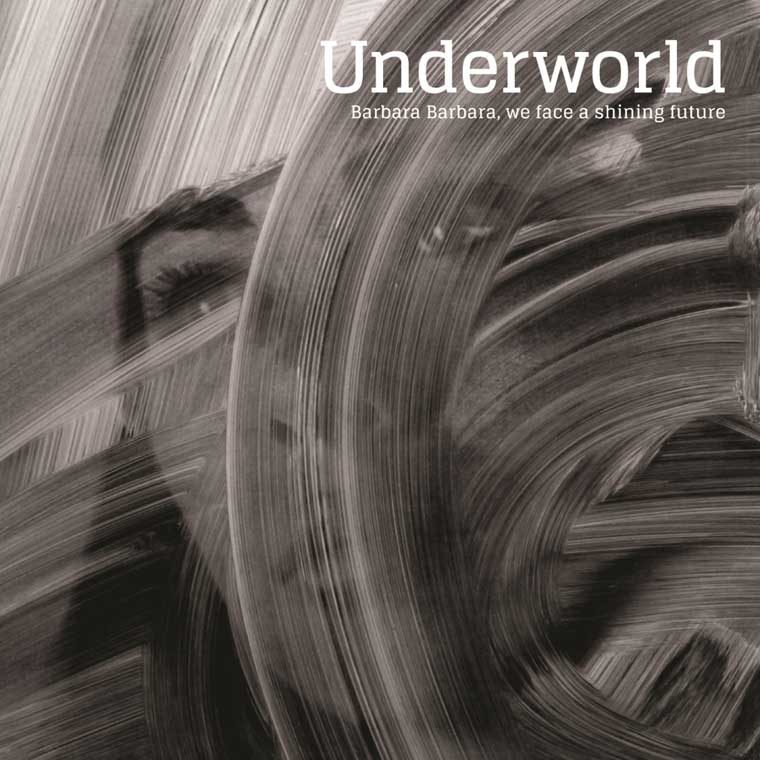 The pace gradually changes. Motorhome divests its bleeps and twangs to become an almost devotional, Beatle-y sing-along, and now it's a softer ambience. Ova Nova might hurtle along, its hands in the air as Hyde repeats "Everybody, everybody, everybody", but it's a gentle groove, somehow bucolic.
Nylon Strung makes similarly sensitive use of rave synths, its imprecation of "Carry me" bringing some forlorn heart to its jacking throb. The balance of four-to-the-floor beats and emotional core is a neat trick, but it's one Underworld have pulled off for decades. And it's still a privilege to witness.
---
When pop stars stick childhood photos of themselves on their album covers
Wasn't I cute?