After she found fame as the kind, brave Rose in 1997's Titanic, Kate Winslet went on to play a series of admirable, relatable leading ladies. She was the spirited young Iris Murdoch in the biopic Iris, and was a delightful journalist looking for love in The Holiday. In Finding Neverland, she played the loving mother of the boys who inspired writer JM Barrie (Johnny Depp) to pen Peter Pan. Kate was a national treasure who could melt the hardest heart.
Then in 2014, everything changed. Along came the dystopian teen sci-fi adaptation Divergent – followed by a sharp intake of breath from fans of Britain's best-loved actress. Kate was playing a proper baddie! Divergent saw her playing the not-so-scarily named Jeanine Matthews, the controlling leader of the 'Erudite' faction whose sinister intentions became increasingly clear as the series wore on. The nemesis of good-girl heroine Tris (Shailene Woodley), Jeanine was Winslet's first properly villainous role. 'That's why I wanted to do it,' she told press at the time. 'At the centre of the film you have two women playing the hero and the villain and that's something we don't see very often.'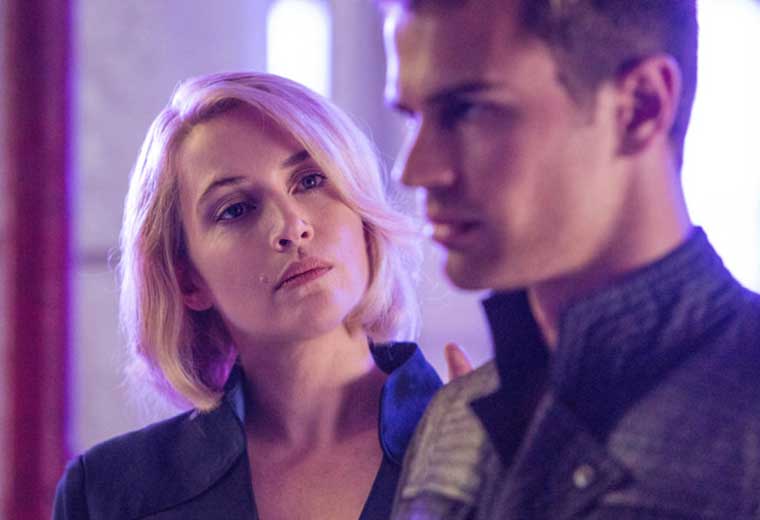 Personally, I found it refreshing to see former girl-next-door Winslet playing the role. It made a change from a skinny ice queen femme fatale like Nicole Kidman - and Winslet was particularly curvy at the time (she is visibly pregnant in some scenes). It also marked a new phase for the actress who loves a challenge. Why play nice girls all your life when you can put the fear into millions of adolescents? I've met 17 year olds so marked by the Divergent experience that they still have a mistrust of Winslet in any role.
"Kate was a national treasure who could melt the hardest heart"
And perhaps now, they'd be right. Fresh from an even more destructive turn as Jeanine in the sequel Insurgent, Winslet starred in Triple 9 as Irina Vlaslov, a chillingly brutal Russian mafia boss who holds the son of a cop (Chiwetel Ejiofor) hostage while ordering him to commit crimes on her behalf. The boy is actually her own nephew – son of her sister (Gal Gadot) but that doesn't mean she won't use him in her power games. No, this is an utterly ruthless, morally bankrupt woman who orders executions as if she's ordering a champagne cocktail. Styled like an 80s Versace addict with hair as stiff as a board, this woman has declared war on the ozone layer as well as our conflicted hero. Winslet has stated she was attracted to the role for similar reasons to Divergent: here was a woman running the show – the arch villain, and without doubt her most nasty character to date. The word 'evil' is over-used but it wouldn't be inappropriate for Irina.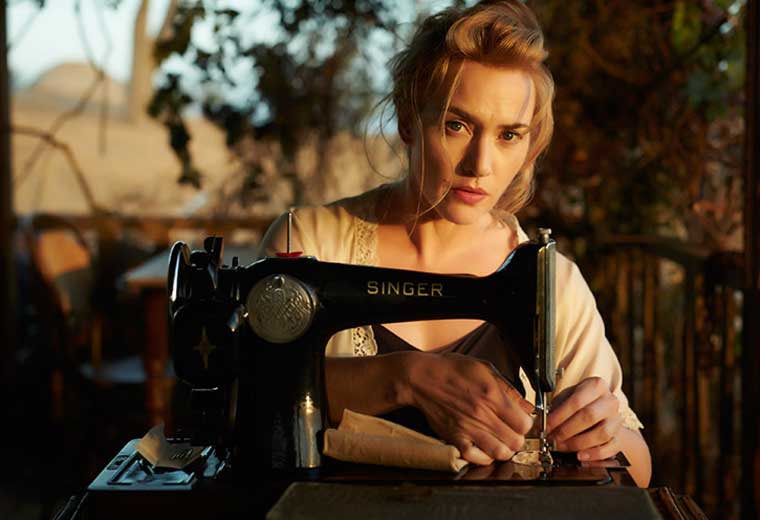 The Dressmaker makes an interesting companion piece to both Divergent and Triple 9. A quirky Australian mystery thriller with a hefty dose of dark comedy, it stars Winslet as Mrytle 'Tilly' Dunnage, a glamorous dressmaker dripping in couture who sashays back into the crumbling outback home of her youth, her head held eye as local jaws collectively drop. Tilly left suddenly when she was a child, and many of the townsfolk eye her with suspicion, remembering dark accusations and stories of murder. She went off to become a successful seamstress in Paris, but vowed to return and confront those who ostracised her. Is Tilly really a murderer? It's well worth watching The Dressmaker to find out – and to enjoy Winslet's turn as the enigmatic woman who takes no prisoners: cross this woman at your peril.
"Why play nice girls all your life when you can put the fear into millions of adolescents?"
So how have Kate's nasty – or at least morally ambiguous – roles shaped the course of her career? They certainly haven't done it any harm. She won many awards and was Oscar nominated for her turn as Joanna Hoffman in Steve Jobs. Her next film will be Collateral Beauty, the story of New York ad execs co-starring Will Smith, Keira Knightley and Edward Norton, directed by The Devil Wears Prada's David Frankel. No word on whether Kate will play The Devil herself, although she was spotted filming romantic ice skating scenes with actor Enrique Murciano, so it seems unlikely.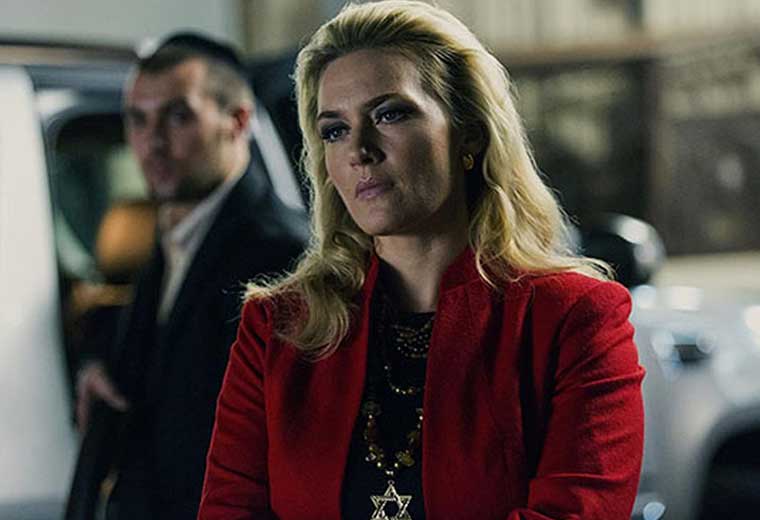 I'd be glad to see Kate continuing to play both nice and nasty roles, not to mention the ones inbetween: when you think about it she's often taken on complex, morally difficult characters, from Heavenly Creatures to Carnage to The Reader. That said, a quick straw poll of friends shows that the Titanic effect has created resistance to Kate in baddie mode: some fans want to love her characters as much as they love the down-to-earth actress herself. But if anyone can carry on mixing it up and still keep the hearts of the people, Kate can.