The first to go: 98 Degrees
98 Degrees absolutely had their fair share of hits – Because of You and Thank God I Found You probably got a few people pregnant, but they never really got the dance floor going and there's only so much brown, beige and white co-ordinated outfits we can stomach. By 2002, they'd sold 10 million records and while that's pretty impressive, most of those probably came off the back of wedding organisers suggesting one of their tunes for the first dance.

They've got pipes but you can guarantee that Nick Lachey would throw the other three members to the undead without a second thought. Their career was short-lived, their videos corny-as-heck and they've never quite made it out of the 90s.
Cause of death: As the first batch of zombies break through to the den of boybands, Nick Lachey is so overwhelmed with shock and awe that he is instantly killed choking on a Chicken of the Sea piece of tuna he was eating in the run-up to the fight. The other three members – unsure of who to stand behind anymore – freeze up, allowing them to be eaten alive without a hunch.
The gave-it-a-good-shot'ers: O-Town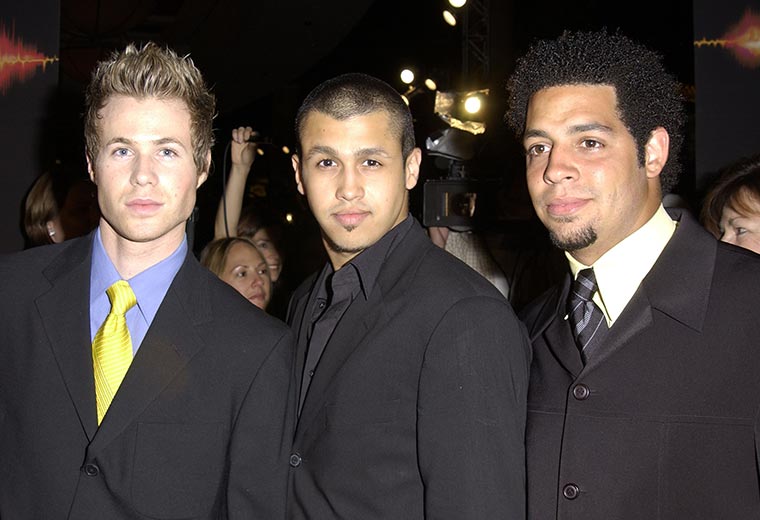 The first boyband to form from the first season of MTV's Making The Band, they hit some road bumps. Initial member Ikaika Kahoano quit the group before they'd even started on their first album but, luckily, Dan Mills stepped up to the plate. These guys have some top bangers and deserve the award for getting the most sexual innuendos – or just sexual references full stop – into their singles. Liquid Dreams for example, or the perfected chorus of We Fit Together – "I wanna go all night/Ain't no stoppin' 'till the breakin' of the dawn/I wanna go inside every corner (every corner baby)/Girl you really turn me on…".

In 2013, Ashley Parker Angel refused to take part in the reunion, leaving the other four members to try and slot into an all-new pop landscape; swapping goatees and tinted sunglasses for top knots and rap interludes, you've got to appreciate their efforts at relevance. The lack of a Liquid Dreams sequel however, is hugely disappointing.
Cause of death: An undead Lou Pearlman corners the remaining four members, squashing them to a pulp after they refuse to take part in a new season of Making the Band.
The second-in-command: NSYNC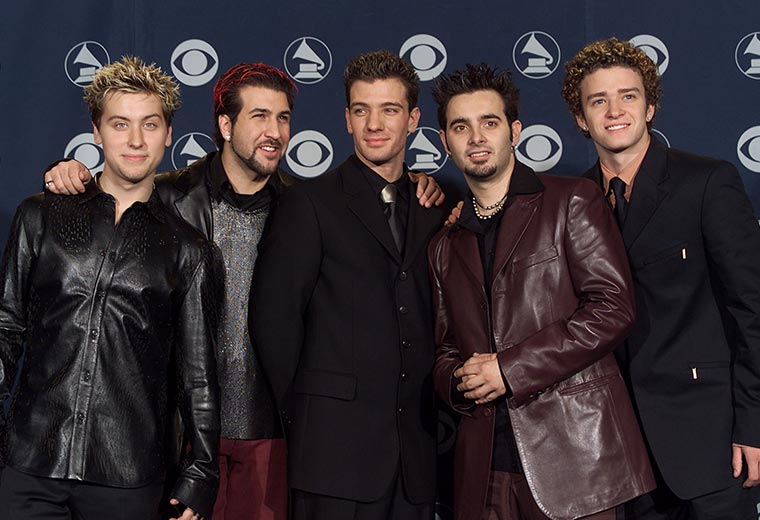 There's no denying that NSYNC are one of the greatest boybands to ever grace us with their presence. Although I Want You Back and Tearin' Up My Heart showed off their skills, it wasn't until their second album No Strings Attached that the world truly began to appreciate Justin, JC, Lance, Joey and Chris. Selling over one million copies in one day and 2.42 million copies in one week, No Strings Attached held onto the record for most albums sold in a week for almost 15 years.

Reuniting in 2013, it showed that even though Justin is pretty much the be-all and end-all of the band, they still got time for each other. Sadly though, as Bye Bye Bye proves, Justin can't even outrun a pack of dogs, let alone a pack of zombies.
Cause of death: Happily recreating their puppet looks from the It's Gonna Be Me video, the guys are having such a good time with each other that they fail to realise being tied up isn't the best practice for a zombie apocalypse. They're eaten like a quick buffet.
The heroes: Backstreet Boys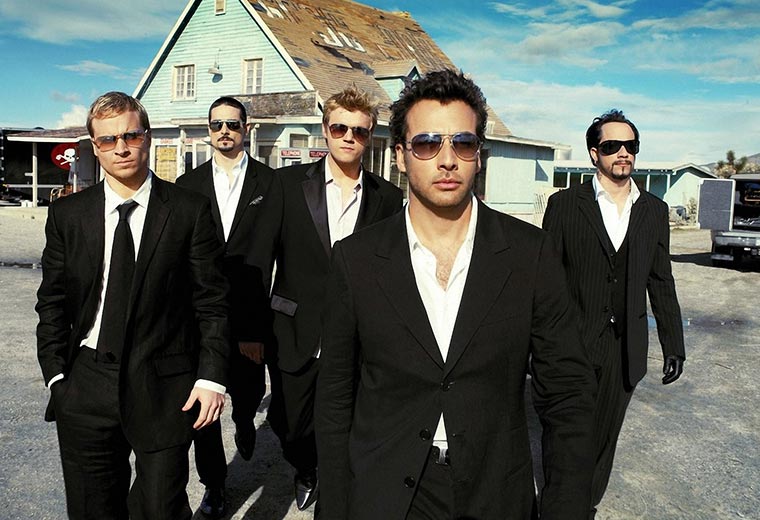 Selling 145 million records worldwide, Backstreet Boys are the biggest selling boyband of all time. Not only do they know how to shift albums, they've got serious moves (see Larger Than Life, I Want It That Way et al) and they know how to do both ballads and bangers. They're the Spice Girls of the boyband world; we know them all by name, everyone has a favourite and even when one of them left, the group continued to produce the hits all in the name of the fans.

Releasing their documentary In A World Like This, selling out cruises and getting their own Hollywood star – with 22 April officially penned as BSB day in Hollywood – it proves that with enough passion, bangers and eyeliner for AJ, you can achieve anything.
Cause of victory: Utilising their experience from their Everybody video, the members act like the zombies themselves – a la Shaun Of The Dead, but better – tricking the undead and killing them (again) in the process.