Despite the chaos, Joy's tenacious spirit will not be dampened. She has dreams, and an idea she has for a brand new mop design could be the ticket to change her life. Every conceivable kind of obstacle is put in her way, but Joy perseveres until her big break comes along – a meeting with an executive from QVC (Bradley Cooper), an innovative TV shopping channel that is just beginning to take off. But with so much pressure and every dime she has invested in the mop, Joy is going to need every ounce of courage she can muster.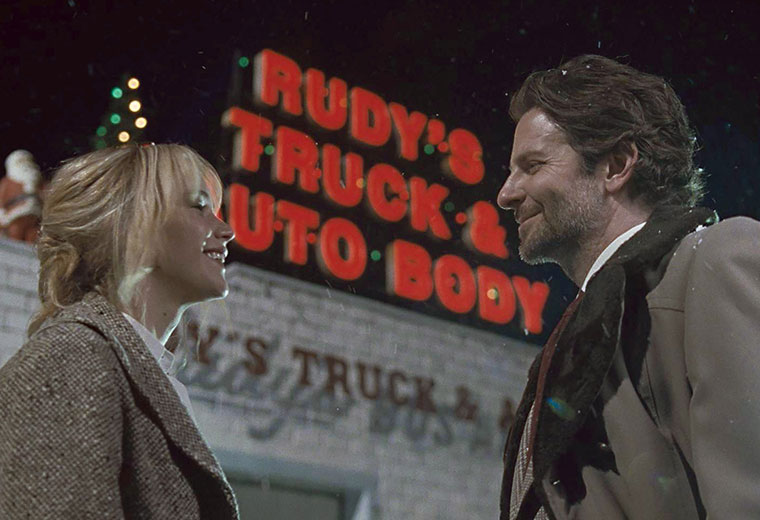 As ever, writer and director David O. Russell (Silver Linings Playbook, American Hustle, The Fighter) has brought together a truly exceptional cast. Robert De Niro is nothing short of a Hollywood legend and steals every scene he appears in, while Bradley Cooper is perfect as the smooth-talking TV exec who sees something special in Joy.
Joy is a real heart-warmer - funny, uplifting and inspiring. Joy's gutsy determination makes her a heroine to treasure; she's an ordinary woman with an extraordinary spirit. And you'll never look at a humble mop in quite the same way ever again.
Joy is available to rent now on Virgin Movies via your Virgin Media set top box. Press Home on your remote, then On Demand > Movies.
Joy trivia
Joy was nominated for the Best Picture Comedy/Musical Globe Globe, but lost out to The Martian.
This is the third time director David O. Russell has worked with Jennifer Lawrence, Bradley Cooper and Robert De Niro following the huge success of Silver Linings Playbook and American Hustle.
Forbes declared Jennifer Lawrence Hollywood's highest paid actress in 2015.
The real Joy Mangano created her Miracle Mop in 1990, the year Jennifer Lawrence was born.
Bradley Cooper can allegedly do a very good impression of his co-star Robert De Niro.
As well as the Miracle Mop, Joy Mangano is also the inventor Huggable Hangers – velvet covered coat hangers that prevent clothes from slipping.