Adapted from John Niven's cult novel, Kill Your Friends is like American Psycho meets The Wolf of Wall Street, all set to a killer '90's soundtrack of Oasis, Blur, The Prodigy and Radiohead. This was a time when the music industry was still booming and A&R men ruled the roost with cash to splash as they scrambled to find the next big thing. This film taps into that moment when London was the place to be. It's a whirlwind of giddy excess, a very black satirical comedy where violence is served up with a sly smile.
Nicholas Hoult plays a vile character you'll love to hate, alongside a fantastic supporting cast including James Corden (Gavin & Stacey), Tom Riley (I Want Candy), Georgia King (One Day) and Craig Roberts (Submarine). Hoult's performance is so slick and polished; you won't see any trace of the dorky kid from About A Boy here.
Kill Your Friends isn't a polite, well-behaved film; it's an unapologetic lairy, sweary romp through the '90s. It's a stylish, compelling and darkly funny film that shows what happens when greed and ruthless ambition, rather than talent or hard work, determines who comes out on top.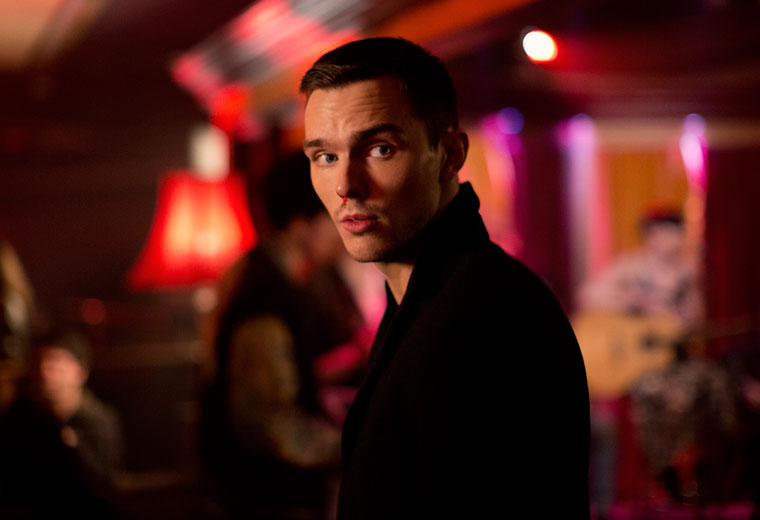 Kill Your Friends trivia
John Niven, writer of Kill Your Friends, worked in the music industry for 10 years, during which time he passed up the opportunity to sign both Coldplay and Muse.
Nicholas Hoult was in an on-off relationship with X-Men co-star Jenifer Lawrence for several years, which ended in August 2014.
Nicholas Hoult will soon play the reclusive author of The Catcher in the Rye, J.D. Salinger, in a film called Rebel in the Rye.
Craig Roberts, Nicholas Hoult and Georgia King all appeared in the TV series Skins.
Nicholas Hoult's sister, Rosanna, plays Kate in Kill Your Friends.
John Niven describes his protagonist, Steven Stelfox as a 'moral vacuum'.
James Corden is a huge fan of John Niven's novel on which the film is based.