The story may have lost a little of its impact through familiarity, meaning those coming to it fresh are particularly fortunate, however Favreau's retelling marks a significant improvement on Disney's last major crack at the material, the 1994 film from Stephen Sommers that focused largely on an adult Mowgli (played by martial artist Jason Scott Lee) – a version in which the animals lost their voices and the film lost its songs. This new take, penned by screenwriter Justin Marks, sticks largely to the narrative of the better-loved animation, reinstating the songs in a way that's not too much of a distraction from the film's darker tone. While Kaa's 'Trust in Me' settles for being slyly woven into the score, 'The Bare Necessities' gets a joyful, nicely incorporated rendition, after being initially teased.
It's quality family entertainment with surprisingly sharp teeth
The marvellous King Louie – a creation of the original film – pops up but, in the modern tradition of bigger equals better, the orang-utan aristocrat becomes a Gigantopithecus, an extinct species of great ape, with his size exaggerated for effect. Voiced by Christopher Walken and sporting the actor's icy glare, as Louie emerges from the shadows of a ruined temple it's clear that this once rather playful character has been reimagined as a cross between Marlon Brando's Colonel Kurtz and Don Corleone, though the sinister spell is somewhat broken when he launches into a revised version of spirited scat track 'I Wanna Be Like You'.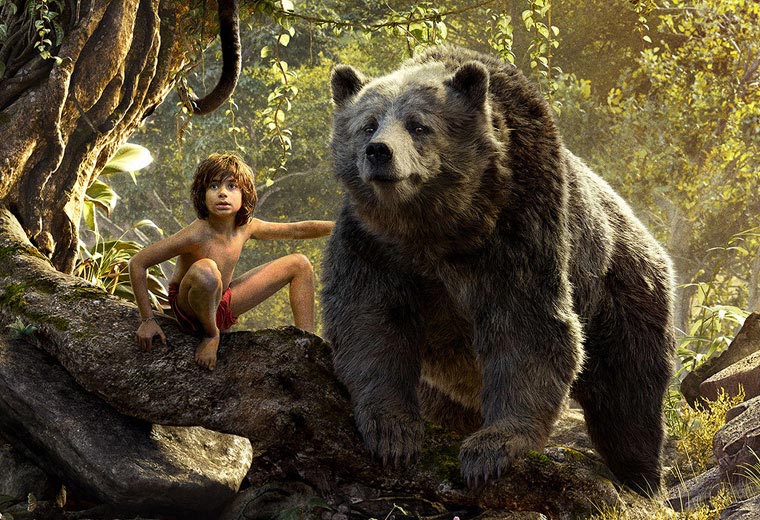 Given that he's the only on-screen performer in a line-up full of CG creations, diminutive newcomer Sethi should have been left swinging, but his mischief and pluck proves charming, and if he struggles a tad with the emotional enormity of some of the film's more dramatic scenes it's barely a distraction. He's expertly flanked too, with Walken, Murray and Johansson especially well cast (it's hard to imagine who would be better suited to their respective roles) and Elba's Shere Khan genuinely menacing.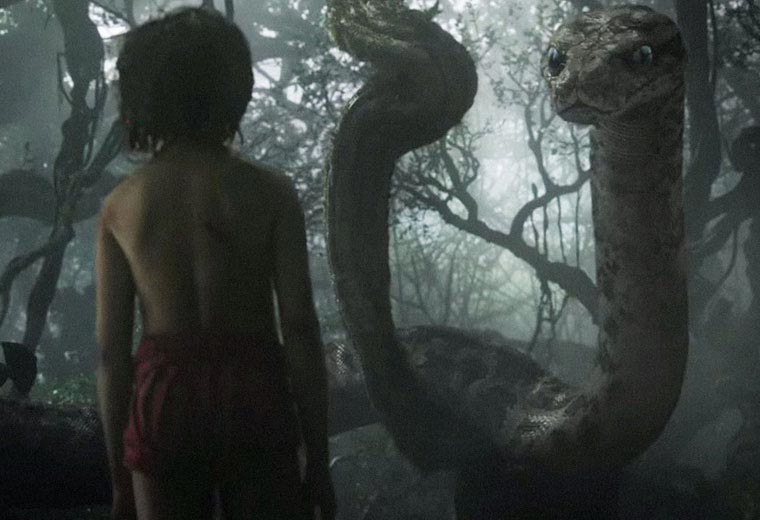 From hulking brutes to titchy critters, the rough hide of a rhino to the smooth, dark fur of Bagheera, the film delights in the variety of beasts, textures and landscapes. Despite the heavy employment of VFX it manages to be enchanting without being otherworldly and is so vividly realised that it overcomes the discolouration so often associated with 3D to utilise that particular technology to potent, sumptuous effect. Quality family entertainment with surprisingly sharp teeth, The Jungle Book captures the danger and majesty of the natural world by harnessing the full visual potential of cinema.
The Jungle Book is released in UK cinemas on Friday 15th April.