Nirvana, Reading Festival, 30 August 1992
This Sunday night headline set is most famous for Kurt Cobain being wheeled on in a wheelchair to lampoon the critics speculating about his health, but its marauding career-spanning setlist has garnered it a reputation as one of their greatest ever gigs. If you ever wanted more affirmation of their love for a timeless hook, check out the peerless segue from Boston's More Than A Feeling into Smells Like Teen Spirit.
Jeff Buckley, Bunjie's/12 Bar, 18 March 1994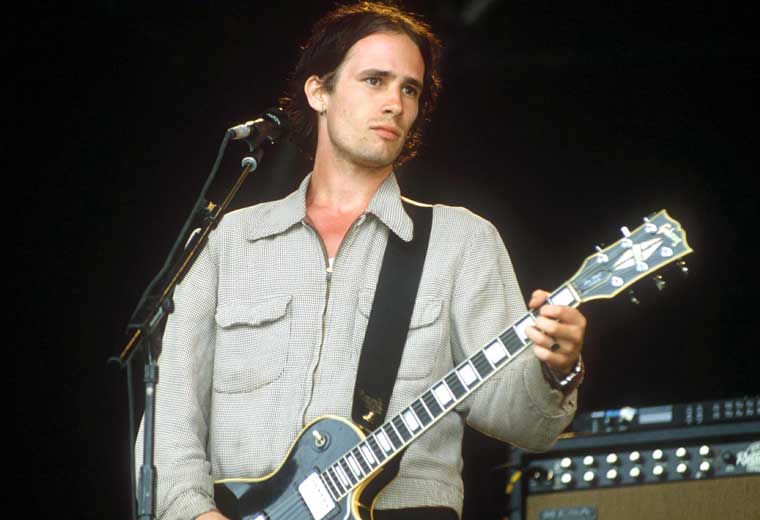 Truly the tortured romantic, Jeff Buckley started his gig by handing out white roses to everyone huddled into Bunjie's Folk Cellar in London. There were howls of disappointment when time was called on his set after an hour, so he played the pied piper and led the audience down the road to 12 Bar, where legend says he played every song he knew to a spellbound crowd.
Pulp, Glastonbury, 24 July 1995
"This is the last song; we can't play any more after this. This is Com. Mon. Pee. Pull." With this line and the ensuing song, Jarvis Cocker ensured his bunch of indie misfits would be forever enshrined as royalty. Drafted in as a last-minute replacement for The Stone Roses, they hadn't even released their definitive album Different Class, and gave live debuts to Disco 2000, Sorted For Es and Whizz and Mis-Shapes. Ballsy.
Daft Punk, Que Club, Birmingham, 8 November 1997
After the release of their seminal debut album Homework, French DJ duo Thomas Bangalter and Guy Manuel de Homem-Christo, aka Daft Punk, set out on their Daftendirektour in clubs across Europe and North America. Their set at Birmingham's Que Club has gone down as the seminal date, and makes up their Alive 1997 album. If you want to catch them at their pulsating, pre-disco best, you should have been here.
Whitney Houston, Earls Court, London, 7 November 1993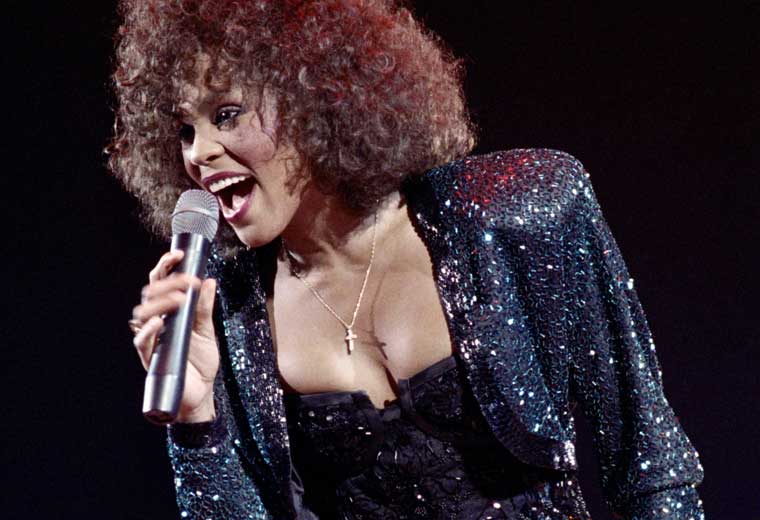 It's hard to overstate just how big Whitney was when her Bodyguard World Tour descended on London's Earls Court for a three-night stand. The year before she'd enjoyed 10 weeks at number one with I Will Always Love You, now The Bodyguard soundtrack was on its way to being the biggest of all time, and we'd all done a big cry at the film. This night gets the nod because it was the only one where she played Run To You. Just huge.
Blur, Mile End Stadium, 17 June 1995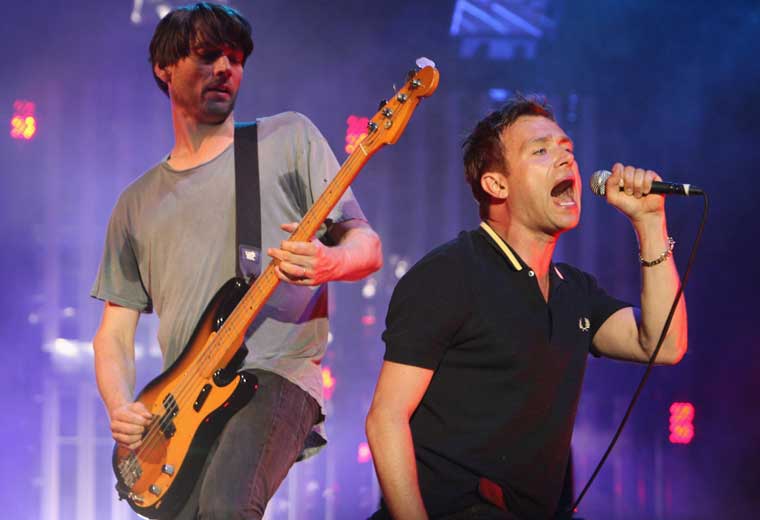 This gig in the boys' (sort of) backyard was their Maine Road, coming over a year after Parklife had cemented their place at Britpop's top table and ensured Phil Daniels was no longer just 'that fella out of Quadrophenia'. Daniels himself of course made an appearance in the gig's second encore and 27,000 fans could be heard legitimately trying to harmonise "it gives me a sense of enormous wellbeing."
Radiohead, Glastonbury, 28 June 1997
In June 1997 the world may have been waiting for the third coming of Oasis – you can insert your own gag here – but this headlining set by Radiohead suggested the world of rock 'n' roll had moved on to something altogether more visceral. Once lauded by Q as the greatest gig ever, it was famously beset by monitor problems that had Thom Yorke claiming he couldn't hear a note they were playing.
Spice Girls, Wembley Stadium, 20 September 1998
Hear 'Spice Girls live' and you think 'Geri in that dress' but the Brits doesn't count so this – the final date on their inaugural 94-date Spiceworld tour – stands as their seminal live moment. It was recorded for their Live At Wembley Stadium DVD, despite Geri leaving four months before. She once described watching the DVD as "one of the hardest things I've ever had to do." Imagine the super emosh levels during closer We Are Family.
REM, The Tabernacle, London, 2 March 1999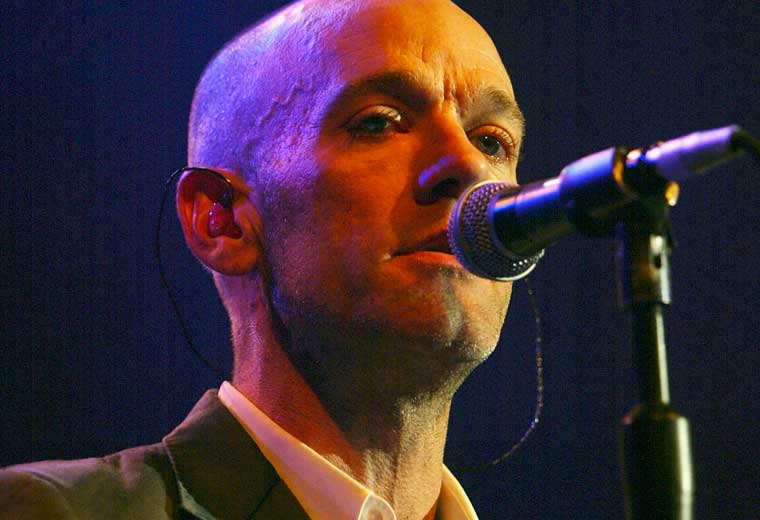 By the last year of the decade, REM had achieved an immovable status as one of the world's biggest alternative bands. This made their show at the 1,000-capacity Tabernacle a proper 'pinch me' moment for everyone there, and the band duly served up a set that took in rarities and über hits like Losing My Religion. The performance ended up on their REMTV box set, and forever earned a place in the hearts of Stipe acolytes everywhere.
---
We celebrate a quarter-century of Massive Attack's genre-defining debut
Blue Lines at 25