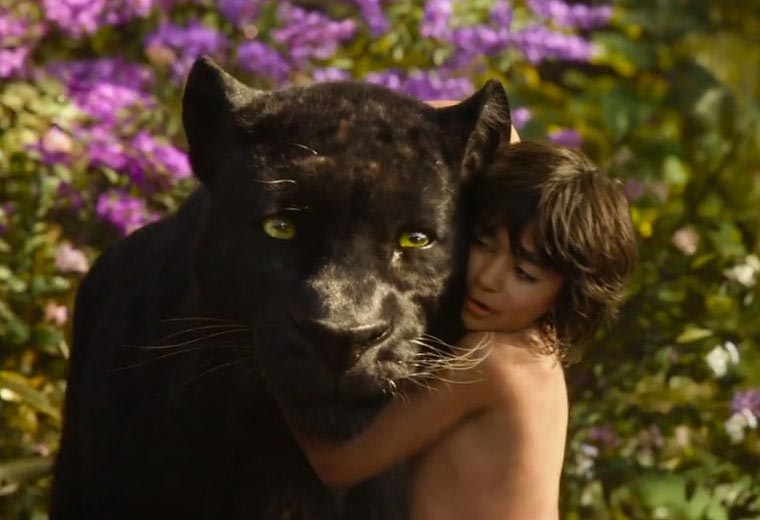 Wait... I distinctly remember a live-action a Jungle Book remake from 1994, starring that guy who played Bruce Lee as Mowgli. Did I dream it?
You did not. Sadly.
So what differentiates this new one from the Bruce Lee one?
Favreau has had the Disney SFX bods working overtime to create photo-real animals that can walk like you and talk like you. The only real thing you see on screen is Mowgli actor Neel Sethi - everything else is green screen, from the animals to the jungle foliage to the sun, the water and the insects.
Even Christopher Walken's big gangster monkey?
Especially Christopher Walken's big gangster monkey.
This Favreau fellow. He looks familiar. Where do I recognise him?
Favreau got his start in acting. His first claim to fame was as a football player in much-loved US underdog drama Rudy alongside Sean Astin. He also played boxer Rocky Marciano in a made-for-TV biopic in the nineties, and guest starred in the likes of Seinfeld and The Larry Sanders Show. Ring any bells?
Nope.
You probably know him from Swingers, then. You know when annoying people say, "Vegas, baby"? You have this movie to blame. Favreau wrote and starred in the 1996 indie comedy about two out of work actors trying to stay cool and stay afloat. Instantly relatable and hugely quotable, it was a huge breakout success and put Favreau (then a little thinner) on the map. The relationship between 'Favs' and his friend/co-star Vince Vaughn has yielded plenty of comedy gold since in movies like Made, Couples Retreat and Four Christmases.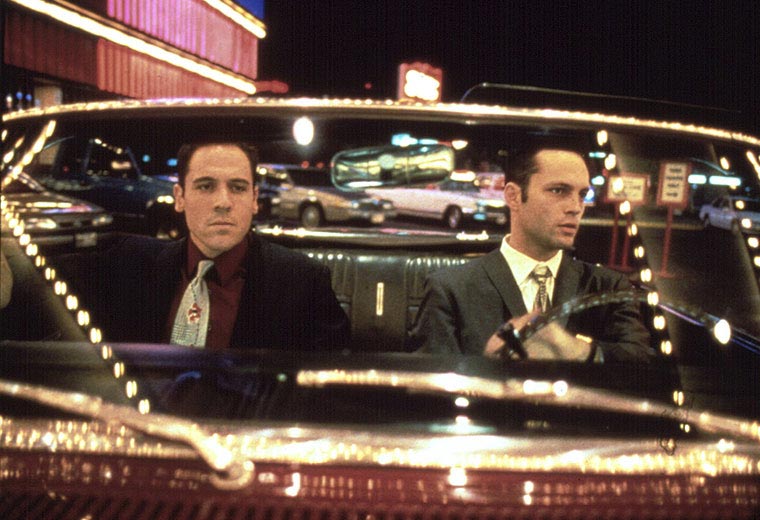 Still nothing.
You're thinking of Friends, aren't you?
Friends! That's right! He played computer businessman Pete Becker, Monica's millionaire boyfriend, who attempted to become an Ultimate Fighting Champion over a six-episode arc between 1996-7!
Sometimes I wonder if you even need me at all.
Wait, come back! Tell me about Jon Favreau's cinematic legacy, or whatever.
Although he doesn't necessarily have much of a signature style or a huge critical following, Favreau can actually lay claim to being one of the most influential modern directors in the industry. It was his decision - nay, his demand - that Marvel hire fallen idol Robert Downey Jr for his big screen version of Iron Man (which wasn't a movie that was on anyone's radar at the time), and it was his decision to tag a short scene featuring Nick Fury at the end of the credits, effectively birthing the concept of the Marvel Cinematic Universe (now 11 movies old and about to break $10 billion at the worldwide box office). Not bad for a Friends guest star, eh?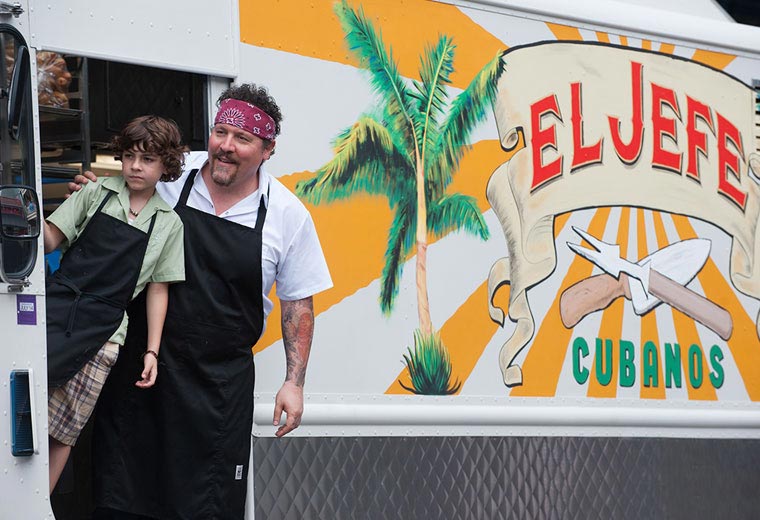 The episode where Pete gets beaten up is the funniest ever.
Right.
Thanks Explainer, see you next time for more- oh, you've gone.
The Jungle Book is released in UK cinemas on Friday 15th April. Watch the Jon Favreau-helmed Iron Man 2 on Virgin Movies now via your Virgin Media set top box, by pressing Home on your remote, then On Demand > Movies.