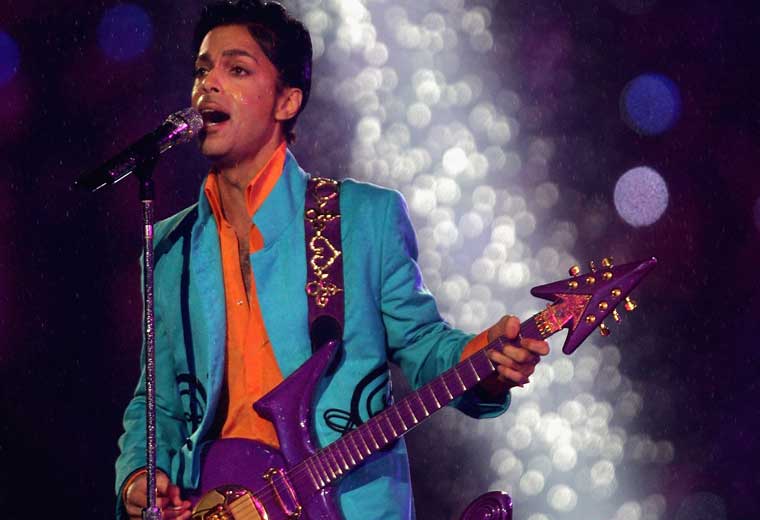 The soft-focus ladies' man of the first two albums donned women's knickers, a raincoat and some mascara and the first glimpse of the pop perv was evident. Songs about incest (Sister) and performing unsavouriness on a bride en-route to her wedding (Head), along with ensuing albums Controversy (1981) and 1999 (1982) helped him become the bête noire of the soon-to-emerge Parents Music Resource Center (PMRC).

Then, with the release of Purple Rain in 1984, now aided by The Revolution, everything went absolutely nuts as the film and the soundtrack – which spent six MONTHS at the top of the Billboard chart – became a global award-winning smash and cemented him as one of the faces of the age, alongside Michael Jackson and Madonna. Purple Rain showed Prince was just as deft at writing lengthy rock ballads that you burn your hand on lighters to as he was at mooching around moodily on a motorbike; it also launched a worldwide monster hit without any bass on it (When Doves Cry) and found him continuing to be a perv (Darling Nikki, Erotic City).

By 1985, Prince had headed back to Minnesota to start on his Paisley Park complex, which also became the name of his label for his next album Around The World In A Day. Almost a total contrast to Purple Rain, the record company released it with minimal fuss and the initially bewildering psychedelia, overt references to God and a cover doused in meaning cost him a few fans expecting a photocopy, or Mauve Rain. He also started highlighting and releasing numerous side-projects from his musicians (Sheila E, Wendy & Lisa, Madhouse). For any Prince obsessive, it felt like basically anyone who walked within a six-foot radius of Paisley Park seemed to have an album out.
By 1986, he released the joyously inventive pop confection of Parade, featuring one of his biggest hits, Kiss. Along with the, um, 'has its charm' film Under The Cherry Moon, he seemed to be back to the hitmaking powerhouse of just two years previous. Prince then retreated to his complex – the usual arrangement where you'd have a stadium-sized room to rehearse your full stage set-up, and everything ready for whenever Prince was in the mood to make music (i.e. constantly) – and started on what many claim to be his masterpiece.

1987's double album Sign 'O' The Times ditched The Revolution and saw Prince exercise his musical chops over a broad range of styles, touch upon issues such as spirituality (The Cross), gender (If I Was Your Girlfriend) and Sheena Easton having the look (U Got The Look) and, in the title track, deliver one of the most powerful songs of the time.

One also has to mention that he was doling out songs to stars left right and centre, which rewarded them with chart-toppers such as Chaka Khan's I Feel For You and The Bangles' Manic Monday, while a song originally written for a creation called The Family, entitled Nothing Compares 2 U, turned Sinead O'Connor into a global concern in 1990.

After 1988's day-glo Lovesexy, Prince created the soundtrack to the 1989 film Batman, but in 1990 his golden touch seemed like it may have been on the blink, when he released the long-winded Graffiti Bridge, which featured his new backing outfit The New Power Generation. The pop muse was definitely back with 1991's Diamonds & Pearls album, with accompanying singles Cream and Gett Off showing he was still a bit keen on the bedroom.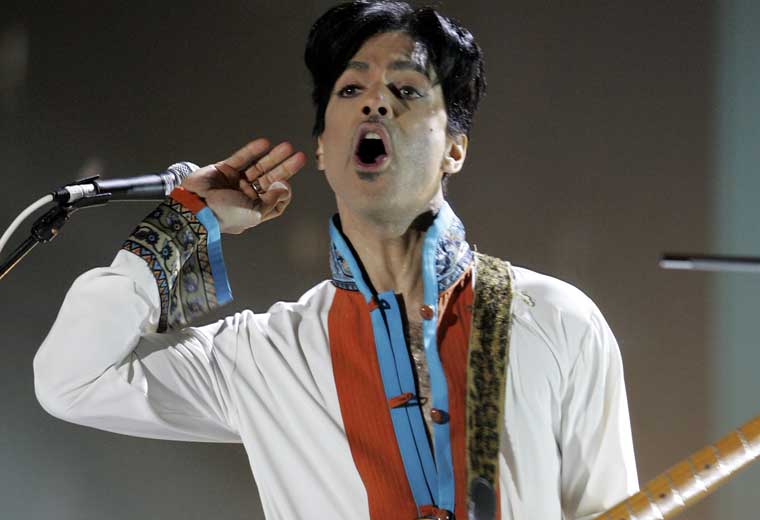 1992's 'love symbol' album also yielded a couple of bangers in Sexy MF and My Name Is Prince – however, it was around this time that Prince started not being Prince but some squiggle, which was about a protest he was having with Warners over the rights to his music. Soon 'The Artist Formerly Known As Prince' became a thing, which got annoying for everyone to write, so he became TAFKAP instead.

Once all that business was resolved, he became Prince again and in 1994 scored his only UK solo number one with The Most Beautiful Girl In The World. He was also branching out his business empire, and started uploading rare unreleased albums that lasted the best part of a day onto the then-emerging internet – something he would come to rally against years later, when he pulled all his music from streaming services and was fierce with any YouTubers uploading his performances.

For the remainder of the decade he'd almost religiously release an album a year (Come (1994), The Gold Experience (1995) Chaos & Disorder (1996) Emancipation (1996) Crystal Ball/The Truth (1998), but they weren't selling anywhere near what his earlier stuff had, and it felt like Prince was going off the boil a bit.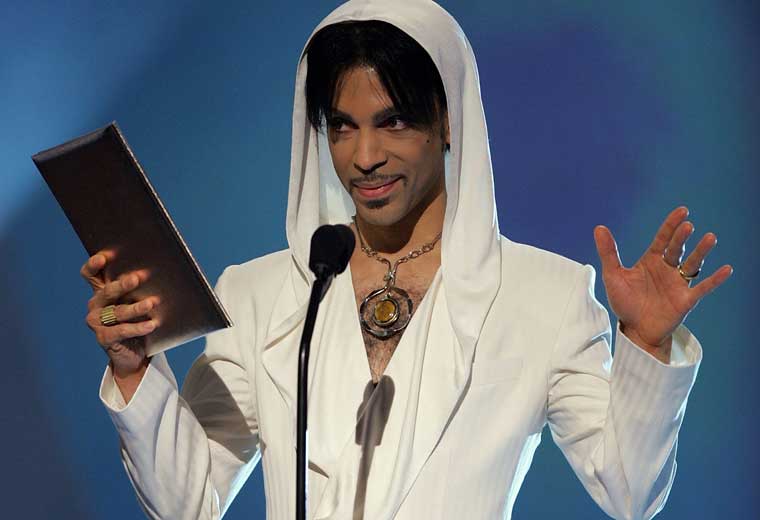 2004's Musicology saw him back in the Top Fives of the world, as his most successful album since Diamonds & Pearls. Next up, he would make the headlines – literally, with the album Planet Earth handed out free with 'newspaper' The Mail On Sunday, and also free when you attended any of his run of 21 shows at London's O2 in 2007. This 'free with the papers' thing continued with his 35th studio album 20Ten (um, 2010) released as a covermount with The Daily Record and Daily Mirror.

The release of 2014 albums Plectrumelectrum and ArtOfficialAge found Prince returning to what he did best, and that summer he threw himself into playing spontaneous shows anywhere around London that could hold a stage (and then usually played yet another show after that). This renaissance continued with the release of what have now become his final albums, Hit n Run Phase One (2015) and Phase Two (2016).

To call Prince merely a 'musician' is to do him a massive disservice. Sure, he released over 30 albums, had music literally coming out of him until the end and sold over 100 million albums, but his talent, far-reaching influence, eye for a – mostly purple – visual impact, patchy acting skills, business acumen and ability to push buttons sexually, rank him up there with Bowie. To lose one icon of that stature in a year is sad, to lose two within six months seems almost careless.

"Dearly beloved, we are gathered here today to get through this thing called life." The world continues getting dimmer by the day, but there's all that art out there left to cling on to.
---
We celebrate a quarter-century of Massive Attack's genre-defining debut
Blue Lines at 25