1. Ben and James in Ride Along (2014) & Ride Along 2 (2016)
Ben (Kevin Hart) only wanted to propose to his girlfriend, Angela (Tika Sumpter). But that involved impressing her brother, James (Ice Cube), a detective with the city police . And of course, James doesn't think Ben is good enough for his sister. Yup, it'sIt's a perfect recipe for a bromance!. To give him a chance to prove himself, James takes Ben on a 'ride along' - and the rest is history. While James is exasperated by Ben's incompetence, he comes to realise that his brother-in-law-to-be has worth- and the two end up the bestest of friends.
2. Derek Zoolander and Hansel McDonald in Zoolander (2001) & Zoolander 2 (2016)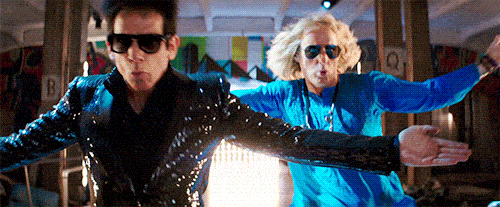 Derek (Ben Stiller) and Hansel (Owen Wilson) start out as sworn enemies: their runway walk off challenge, arbitrated by the late David Bowie, is something to behold. But under the threat of evil fashion-lord Jacobim Mugatu (Will Ferrell) they unite and become friends by way of an orgy (don't ask). They never look back. Hansel is there for Derek when his wife passes away, and is the only one who truly believes in the magical power of his Magnum model look.
3. Seth and Evan in Superbad (2007)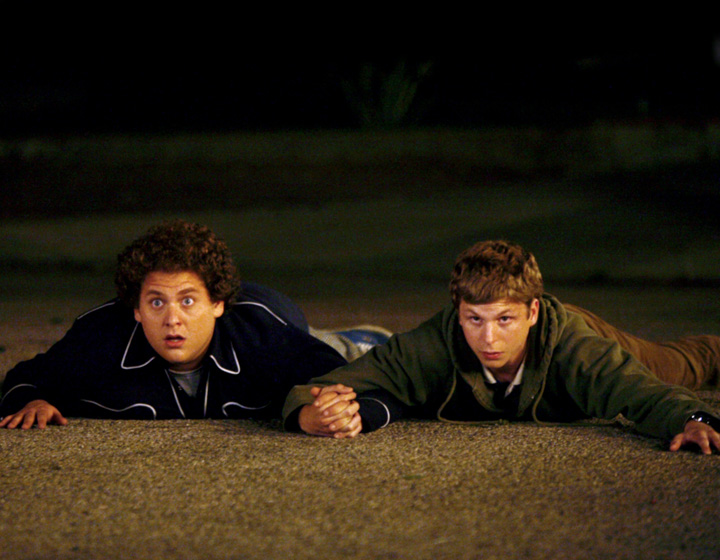 Seth (Jonah Hill) and Evan (Michael Cera) have been BFFs since childhood, and are just about to graduate and head off to different colleges. They're acting all chill about being apart, but hey, we know they're not. How are they going to cope without each other? By the end of a crazy night involving the police, fake IDs, car accidents, and various house parties, they realise what their bromance means to them, and make up.
4. Ferris and Cameron in Ferris Bueller's Day Off (1986)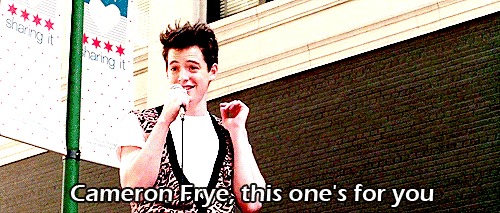 Cameron (Alan Ruck) is depressed, and really needs to learn to stand up to his dad - and his best friend Ferris (Matthew Broderick) knows it. When Ferris decides to skip school, it's not so much for a fun day out (though there is some of that too) but more to shake his friend out of his funk. And hey, it works. Could these two get any cuter? We think not.
5. Han Solo and Chewbacca, in Star Wars (1977 – Present)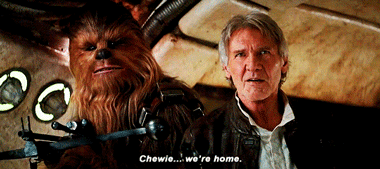 Are Han Solo (Harrison Ford) and Chewbacca (Peter Mayhew) the bromance to end all bromances? The two are an (almost) unbeatable pair - and know each other through and through. In The Force Awakens, it's with Chewie that Han runs off after his son Ben goes haywire (i.e. to the Dark Side). We love too how Chewie acts a bit like Han's conscience - he keeps him from doing stuff that he'll regret. We've got to say though; those two aren't very good at paying off their debts.
6. Woody and Buzz Lightyear in Toy Story 1/2/3 (1995 – 2010)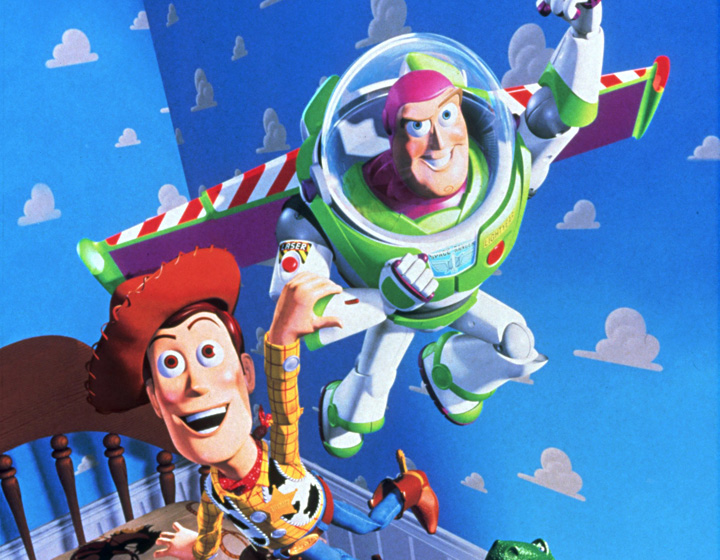 Here's another lovely bromance that starts off with a lot of animosity. Woody (Tom Hanks) is Andy's favourite toy, and he doesn't want the shiny Buzz Lightyear (Tim Allen) to take his place - until he realises that the two can work together to make everyone happy. Buzz and Woody then continue to look out for each other - and the rest of the toys - in Toy Story 2 and 3. We just love their play-ful dynamic (sorry).
7. Peter and Sydney in I Love You, Man (2009)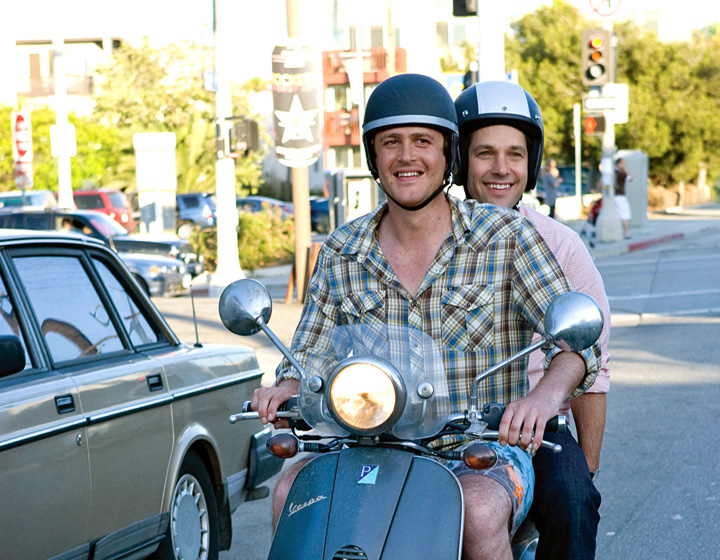 This is a truly adorable one. When Peter (Paul Rudd) gets engaged to his girlfriend Zooey (Rashida Jones), he realises that he has no close friends to share the news with. Determined to find a best man, he tries 'man dates' - without any success. This is until he meets Sydney (Jason Segel), with whom he gets along like a treat and shares a passion for the band Rush. Yup, we told you it was a good one. Sydney single-handedly saves Peter's career and makes an epic moped entrance at the wedding. And the pair, plus the bride, sing a Rush cover to celebrate. We're awwing all the way.
8. Spock and James T. Kirk in Star Trek & Star Trek Into Darkness (2013)

These two couldn't be any more different, and it's great fun to watch them squabbling. Who doesn't enjoy how Spock's (Zachary Quinto) detached thinking clashes with Kirk's (Chris Pine) silly arrogance? When it comes down to it, though, they know that they believe in the same things, and need each other. Seriously, they really, really care. Just look how upset Spock is in Into Darkness, when he thinks that Kirk is about to die.
9. Phil, Stu and Alan in The Hangover 1/2/3 (2009 – 2011)
Phil (Bradley Cooper), Stu (Ed Helms) and Alan (Zach Galifianakis), three guys who didn't have much in common - except another friend, Doug (Justin Bartha). The bromance all kicks off when they realise that they've lost abovementioned Doug, and try to piece back together the events of their night out. Their friendship becomes serious stuff as they face off criminals, large felines, and um, Mike Tyson together. Their bond sees them through their next adventures - and they seem to really have a knack for wild nights combined with memory loss.