We've seen lots of Ewan over the years – more skin than some members of his own family – but how much do we really know Mr McGregor? Here are 14 things you probably didn't know about they one they call Obi-Wan...
1. Smart Alec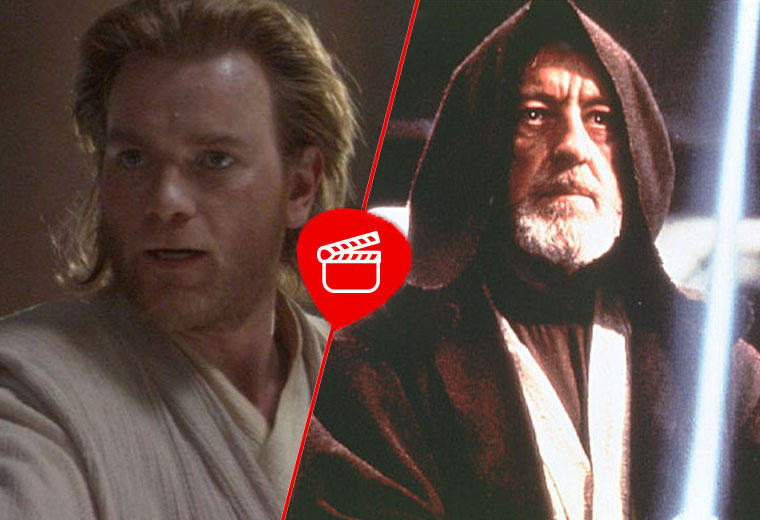 Ewan McGregor has built his career following the footsteps of legendary British actor Alec Guinness. McGregor famously studied the mannerisms of Guinness to perfect his Obi-Wan Kenobi homage in the Star Wars prequel trilogy, but this week he once more follows a path walked by his hero. With Our Kind Of Traitor, McGregor stars in his first John le Carré thriller, just as Guinness did when he appeared in the original 1978 TV serial of Tinker, Tailor, Soldier, Spy.
2. The Force is strong in this one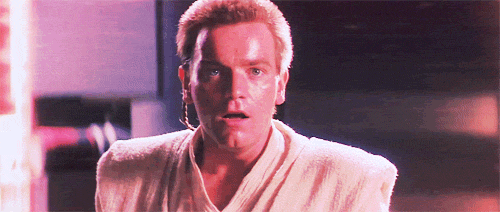 Star Wars runs in his family. McGregor's uncle is actor Denis Lawson, who famously played second-stringer X-Wing pilot Wedge Antilles in George Lucas' original Star Wars trilogy. McGregor tells of having his uncle visit him when he was a child, "wearing sheepskin waistcoats and beads and no shoes", and being fascinated by his exotic lifestyle. As an homage to his uncle, who chose not to return for The Force Awakens, McGregor's call-sign in The Phantom Menace was 'Red Leader', just like Wedge.
3. Welcome to the Dork Side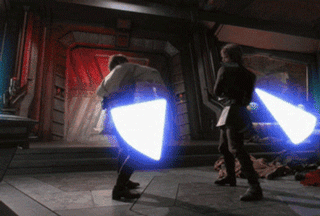 Shooting The Phantom Menace was the culmination of a life's dream for Ewan McGregor, but his over-eagerness did tend to hamper production of the film. When handed a lightsaber for this first combat scene, McGregor kept on involuntarily making the 'brrrm' noises with his mouth while filming, until the point that director George Lucas had to stop to tell him that they would be adding in the sound effects later. Embarrassing.
4. He's in Ep VII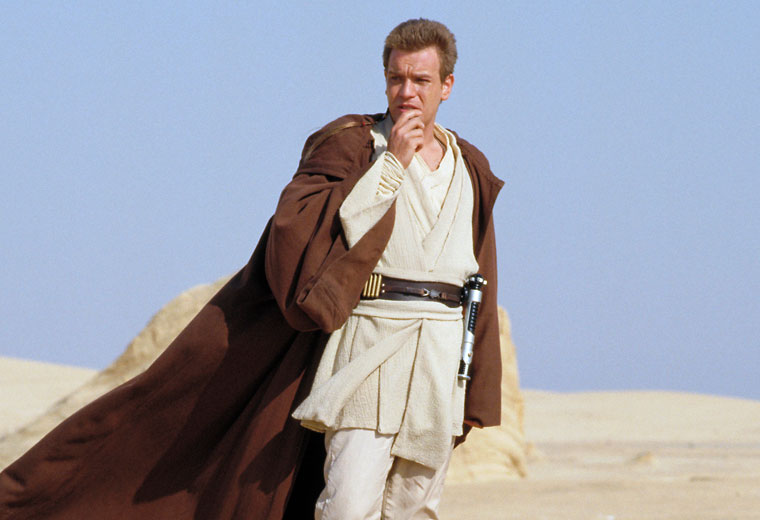 McGregor technically reprised his role of Obi-Wan Kenobi in the seventh Star Wars movie, The Force Awakens. Ewan has just one whispered line that can be heard during the 'Force Flashback' scene with Rey in Maz Kanata's castle basement: "These are your first steps". McGregor says he received a call from JJ shortly before the film was released, asking him to come in and record the line, which was melded with an edited line from Alec Guinness. "I was waiting for your call for about two years," joked McGregor.
5. The Dream Team Part 1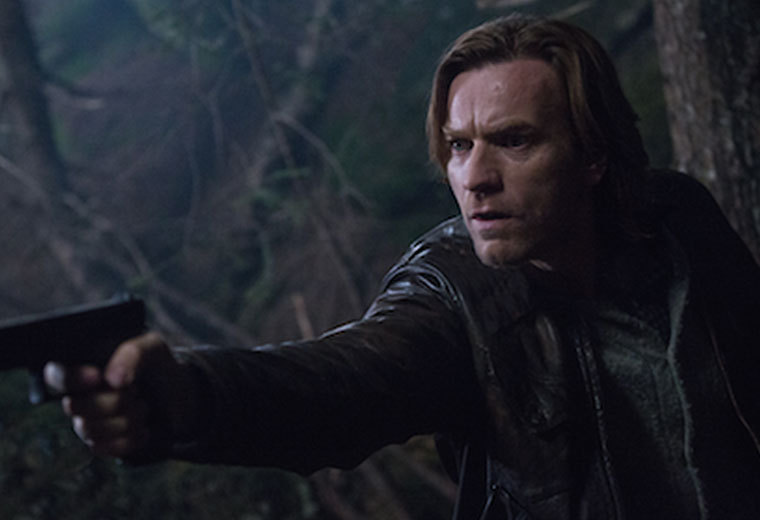 Before he met his wife in 1995, Ewan McGregor lived in London for a brief period with fellow actor Jude Law. The pair met when a casting director "gave [them] $30 and said 'get drunk and see what happens'". They became firm friends and even set up their own production company, Natural Nylon, in 1995. Thank you, anecodotal casting director: that 30 bucks is probably worth millions now.
6. The Dream Team Part 2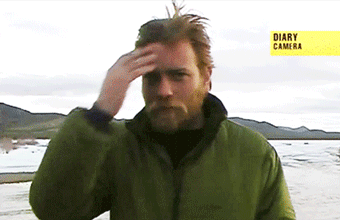 McGregor's best friend is Charley Boorman, who he met on the set of The Serpent's Kiss. The pair were both fans of motorbikes and ended up embarking on an epic trip: for three months in 2004, they travelled by bike from London to New York via Europe, Ukraine, Kazakhstan, Siberia and Canada, all to benefit UNICEF. Overall, McGregor and Boorman biked over 22,000 miles for charity, as detailed in the book and television series, The Long Way Round. They reunited in 2007 to ride from John O'Groats to Cape Town, South Africa, and are expected to travel through South America together soon.
7. Friends Reunited
Ewan McGregor's Christmas card list is complicated. The actor got his big break in Shallow Grave, and then went stratospheric with Trainspotting, both of which were directed by Danny Boyle. McGregor and Boyle were close personal friends, going on to make another movie, the less-well received A Life Less Ordinary in 1997, before the friendship blew up in their faces. McGregor claims that Boyle had guaranteed him the lead role in his 2000 adaption of The Beach, but it turns out that Leonardo DiCaprio had been the studio's choice from day one, and ended up being the star they went for – McGregor was left high and decidedly dry. The pair didn't talk for years following the incident and have only just began to make reparations: they will reunite for Trainspotting semi-sequel Porno next year. "We've all moved on," said McGregor last year. "There's a lot of water under the bridge."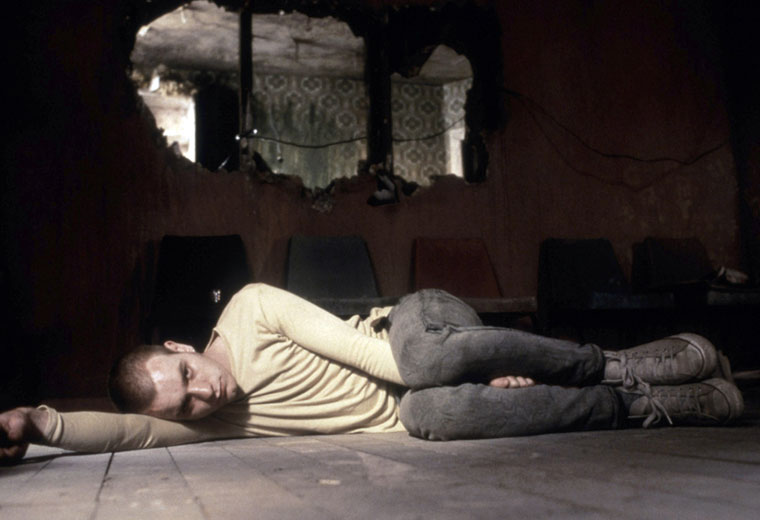 To prepare for the role of junkie Mark Renton in Trainspotting, McGregor read several books about heroin and crack before shooting started. The Scot went to Glasgow to meet recovering addicts from the Calton Athletic Recovery Group (it's them you see playing football at the beginning of the movie). Though he learned the precise way to prepare heroin (albeit with glucose powder), McGregor decided against injecting real heroin to get into the right mind set. There's method and then there's madness.
9. Most Wanted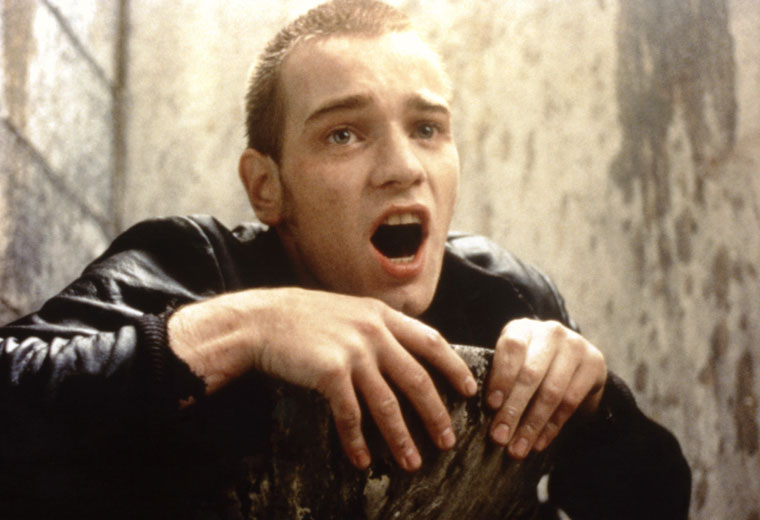 Trainspotting made Ewan McGregor famous the world over, but that had its downsides too. Once, when McGregor was travelling from England to the United States, he was stopped by US customs and strip-searched by an officer who was convinced he'd be carrying drugs. "It was absolutely [because] that he'd seen me in a movie about heroin and therefore assumed I'd be carrying heroin on me," laughs McGregor. "I sort of took it as a compliment. Obviously I'd been quite convincing."
10. Family Guy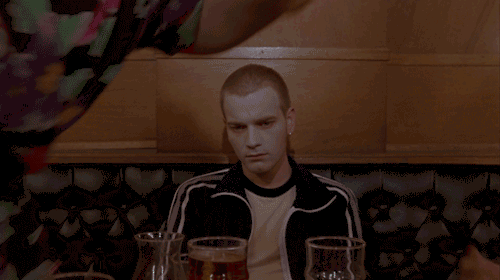 McGregor is not the hard-drinking, hard-partying type at all – he's much more likely to be into actual trainspotting than drugs. The formerly boozy actor quit drinking in November 2000 and stopped smoking cigarettes four years later. "I wasn't someone who could smoke or drink in moderation and I recognised that those things would kill me," he said. "I remember the last time I had a drink. I was sitting with these guys and we're all talking about how much we love our kids and I thought, "Well, why are we all sitting in a pub? It's four in the morning. How much do we love our kids? Because tomorrow morning none of us will be any use to them."
11. He likes to go au naturale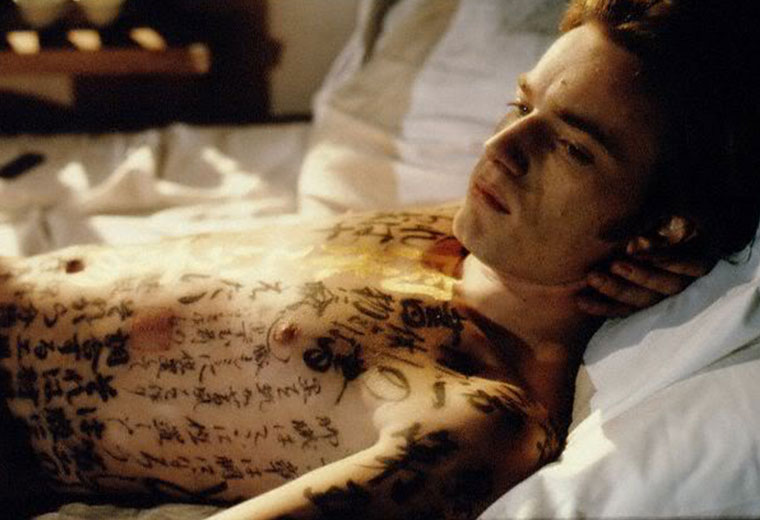 McGregor is always keen to flash the flesh on screen and garnered a reputation for being over-keen to show 'little Ewan' in his movies. "Fans say, "I've seen Star Wars and Moulin Rouge! What else should we try to see you in?" I always tell 'em to get [erotic thriller] The Pillow Book. That would be a bit of an eye-opener." Explaining his liberated attitude towards nudity, McGregor said: "You know how swimming naked is such a lovely feeling? Well being naked on set is a bit like that."
12. He likes kissing boys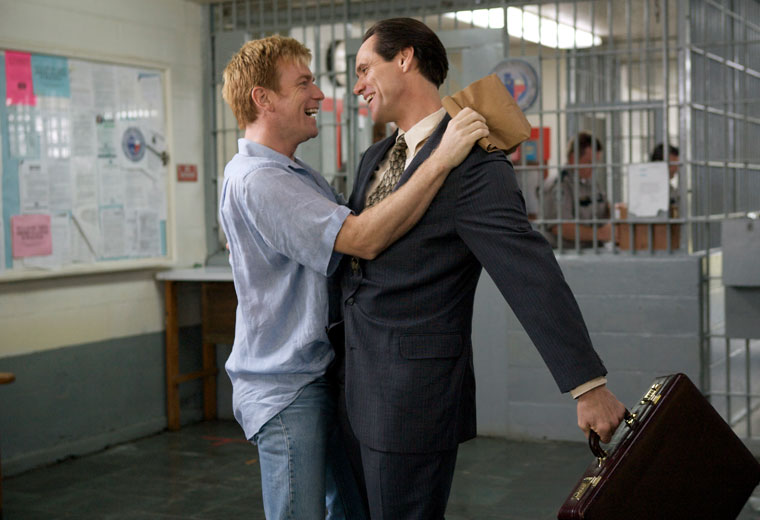 The actor is also famously very open-minded when it comes to exploring his sexuality in his movies; he enjoyed a gay sex scene with Christian Bale in glam rock comedy Velvet Goldmine (famously, the scene was being shot from an adjacent rooftop but no one told the actors they had stopped filming so they continued for around 10 minutes) and played Jim Carrey's lover in I Love You, Phillip Morris. "I like kissing boys on screen," he says. "As a straight guy it's quite an interesting proposition. Anything on a film set that takes you by surprise like that, that gets your blood up, is good."
13. Charm personified
McGregor claims he has never enjoyed an off-screen romance with any of his female co-stars – in fact, the married star actively discourages them by behaving as disgustingly as possible towards his leading ladies. When acting alongside Nicole Kidman – or "Knickers", as he called her – McGregor would punctuate every scene with a fart or a burp when the cameras had stopped rolling. "I'd try and embarrass her and she would pretend to be shocked," says McGregor. "It was a real elder sister/younger brother relationship."
14. Ask him for autographs, you do not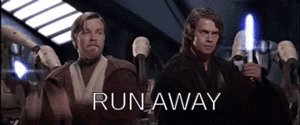 Aren't Jedi supposed to be calm? McGregor has a love-hate relationship with Star Wars, particularly those that call themselves fans. Though he claims he adores the real hardcore Star Wars faithful, McGregor says he all too often bumps into the wrong kind of fan. "The people I meet are the [expletive deleted]s who want me to sign Star Wars photos so they can sell them on the Internet or the people at premieres who are crushing children against barriers to get me to sign their picture of Obi-Wan Kenobi. They're not fans – they're parasitical lowlifes." Ewan McGregor: not one to mince words.
Our Kind of Traitor is released in UK cinemas on Friday 13th May.