Tom Hiddleston (or T-Hidz to his friends) is a man of many, sickeningly polymathic talents. He's fought superheroes and wooed ancient vampires all in the name of cinema, and in this year's Hank Williams biopic I Saw The Light, we saw Hiddleton's accomplished ability to play guitar and sing a harmonious choon, which came as no surprise to fans who expect internet-breaking amazingness with increasing regularity. To celebrate the arrival of Hiddleston's High-Rise checking into Virgin Movies, in which Tom plays a debonair doctor, we run through his spectacular skills to date…
1. Carpool Karaoke
If you thought playing the guitar and singing at the same time was impressive, you ain't seen nothing yet. In this outtake snippet from a pre-Corden (German) Carpool Karaoke, Hiddleston gives his all. His rather pitchy all, admittedly, but when he warbles the Ben E. King classic 'Stand By Me' with such an overabundance of twinkly eyed happiness, who are we to argue?
2. Delayed Cookie Gratification
Proving he's the world's best manny-in-waiting, Hiddleston taught the young audience of Sesame Street (and us) a thing or two about the joys of delayed gratification. Wonderfully, he does so with the help of the Street's most compulsive of characters, one biscuit-addicted Cookie Monster. From the charming way he chuckles along side C-Mons (hey, if T-Hidz is a thing, C-Mons is totally a thing), to the oddly seductive way he plays with that cookie (just us?), it's goofy gold. All together now, #NOMNOMNOMNOMNOM.
3. Embracing The Memery
Movie stars, as a whole, tend to shy away from Internet silliness. If you don't fully commit, you end up looking stuffy. Go too hard and you could risk another 'Tom Cruise Sofa Jump'-ageddon. Thankfully, T-Hidz has absolutely no compunction about sending himself up. So when Pathe interviewed him for Thor: The Dark World, he was more than happy to join into the ridiculous meme of the moment - switching up the words of the chorus for Daft Punk's 'Get Lucky' to 'Get Loki'.
4. Embracing The Memery: The Sequel
Trust those most japes-try of YouTube japesters SMOSH to create an instantly photoshoppable Hiddleston meme with their all-too-amusing hidden earpiece interview. While there are an array of giffable moments from the chat, with Hiddleston all too happy to go along with whatever insanity is thrown at him, it's his earnest recreation of Natalie Portman's 'Damsel' pose on the poster of Thor: The Dark World that created a real internet moment, with many all too eager to superimpose him into an array of classic Marvel movie scenes (and a few movies you'd never expect).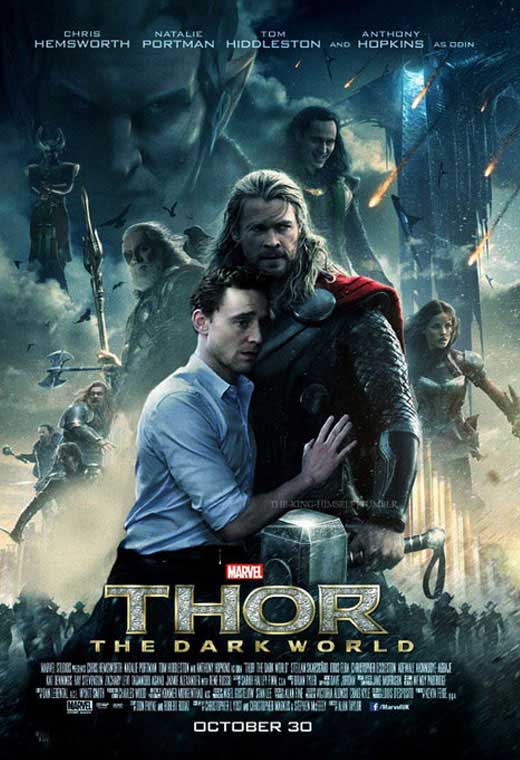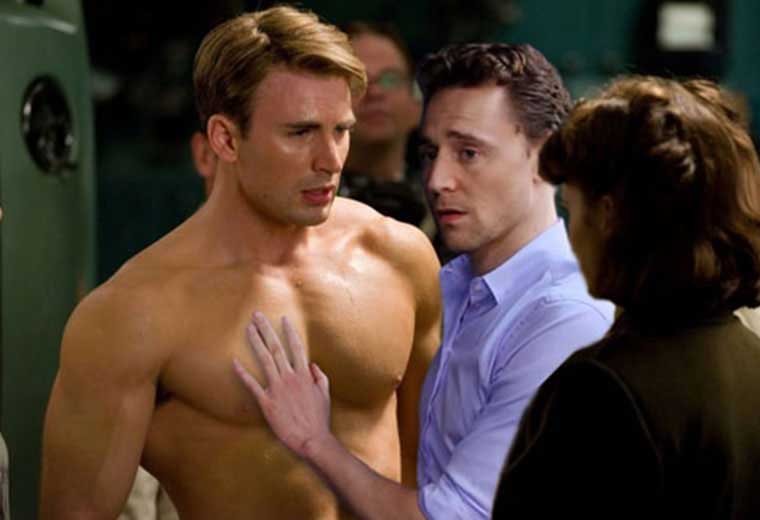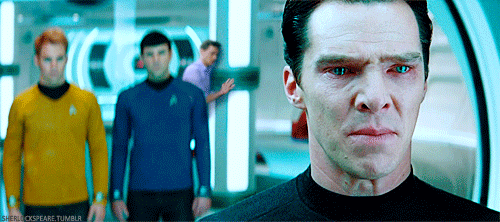 5. Dance King
If you thought European Marvel fan boys were intense, WELCOME TO KOREA. During a public interview, Hiddleston is invited to bust a groove. The crowd, quite literally, goes wild. Sure, he's got some moves, but he's not Patrick Swayze now, is he? Regardless, we are on-board for a Magic Mike 3 cameo.
6. De Niro-ing De Niro
Impersonating other celebrities in public is one thing. Doing it whilst THEY'RE SAT ON THE SOFA NEXT TO YOU is an entirely new level of chutzpah. But credit to Hiddleston - not only did he bust out his best De Niro impression while the acting legend was sat mere metres away from him, but he nailed it, too. Throw in impersonations of Woody Allen, Christopher Walken and Al Pacino, and it's an impressive chameleonic riff-fest that outshines a trio of superstars sat on the same sofa.
7. Weather Loki
Yes, he's even a weatherman. Armed with a few bumbling Loki/Thor gags and a cheery smile, Hiddleston reported on Chicago's oncoming storm front. It was a bit nerdily delightful.
8. Yodel Master
Hands up who hates yodelling. Ok, now get out. In preparation for his latest role, Tom Hiddleston went truly method and learned to actually, properly yodel for his turn as Hank Williams in 'I See The Light'. Things got yodelly. When it comes to internet music moments, it's stellar. Your move, Corden.
High-Rise is available to rent now on Virgin Movies. Simply press Home on your Virgin Media remote and go to On Demand > Movies. To watch online, simply hit the button below, you don't even need to be a Virgin Media customer!