Shane Black's much-anticipated The Nice Guys disco-shimmies onto Virgin Movies on Monday 26th September, starring Russell Crowe and Ryan Gosling as two private eyes who make unlikely partners in 1970s Los Angeles. Crowe's professional thug Jackson Healy reluctantly teams up with Gosling's heavy-drinking private detective Holland March to investigate the case of a missing girl, Amelia Kuttner (Margaret Qualley); Healy provides the muscle, while March provides the brains (sort of). Their unorthodox investigation leads them on a wild escapade through a murky LA underworld, where they encounter gangsters, strippers and hitmen as they try to crack the case. Check out a little taster below, when the mismatched duo get off to a shaky start…
From teenaged detectives to trench coat clad crime solvers, film history is littered with all manner of sensational cinematic sleuths. So why not join us as we run through some of the most memorable big screen private eyes…
Brendan Frye (Joseph Gordon-Levitt) – Brick (2005)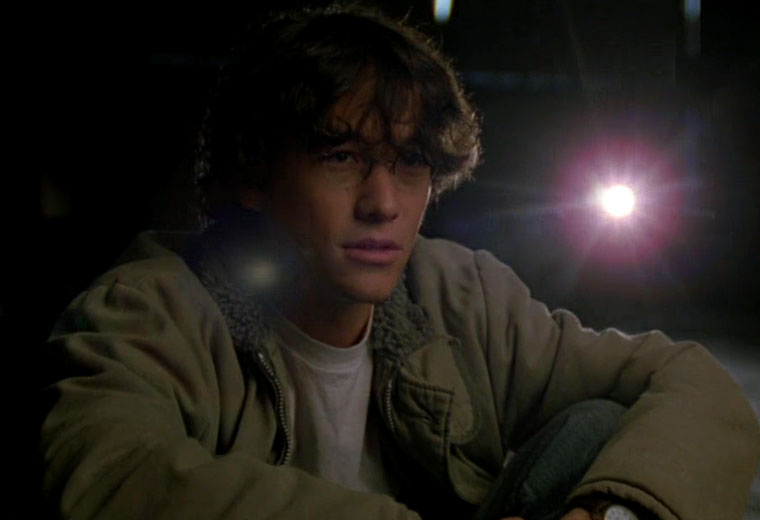 It's hard to imagine now but there was once a time when Joseph Gordon-Levitt wasn't the hottest hipster in Hollywood. Instead he was just 'that kid with the hair from Third Rock from the Sun'. That all changed however when got his big break as an angst-ridden gumshoe in Rian Johnson's brilliant Brick, a broody detective story wrapped up in the familiar conventions of the high school genre that's just as good today as it was when it was released a decade ago.
Rick Deckard (Harrison Ford) – Blade Runner (1982)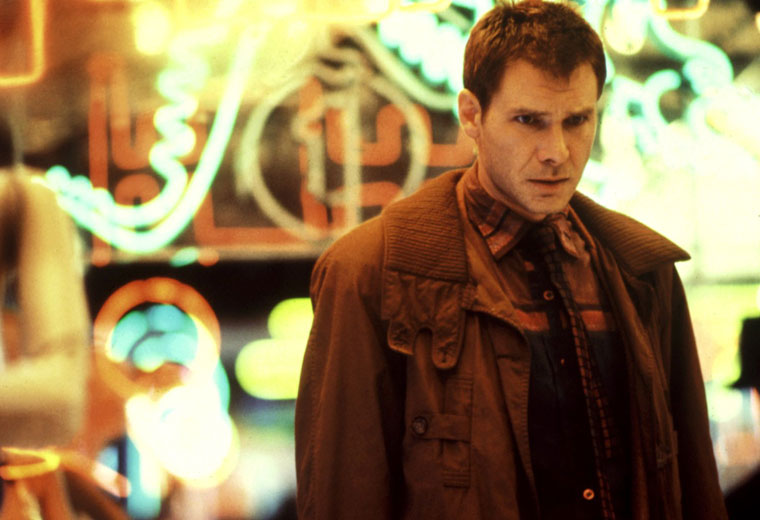 Okay, so he's technically a bounty hunter who's sent to track down and decommission killer androids on a dystopian future earth. But if you strip away the fantastical setting, the space travel and the flying cars what you're left with is in essence a private eye. And a pretty darn memorable one at that.
Eddie Valiant (Bob Hoskins) – Who Framed Roger Rabbit (1988)
The brightly coloured brigade of cartoon characters might have stolen the show, but Who Framed Roger Rabbit wouldn't be half the film it is without Bob Hoskins' beat up private eye; the straight man to Roger's clown who comes complete with a laundry list of well-worn crime solving clichés.
Sherlock Holmes (Robert Downey Jr.) – Sherlock Holmes (2009)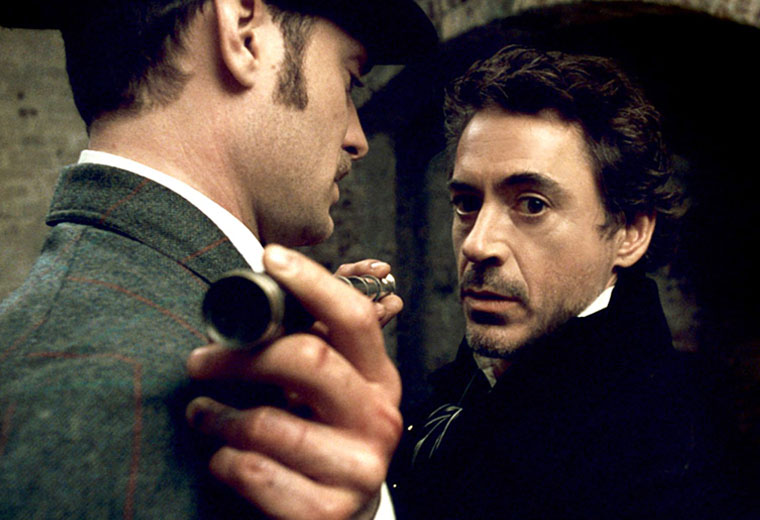 One of cinema's most famous sleuths is of course none other than one of pop culture's most enduring characters. You know the guy: deerstalker, loyal companion, Reichenbach Falls etc etc. I'm talking of course about Sherlock Holmes, a character who's been played on film by everyone from Buster Keaton to Basil Rathbone. But even amongst such esteemed company it's hard to look past Robert Downey Jr's charismatic portrayal of Baker Street's resident bloodhound, the undoubted highlight of Guy Ritchie's otherwise forgettable steampunk themed assault on the silver screen.
Jake Gittes (Jack Nicholson) - Chinatown (1974)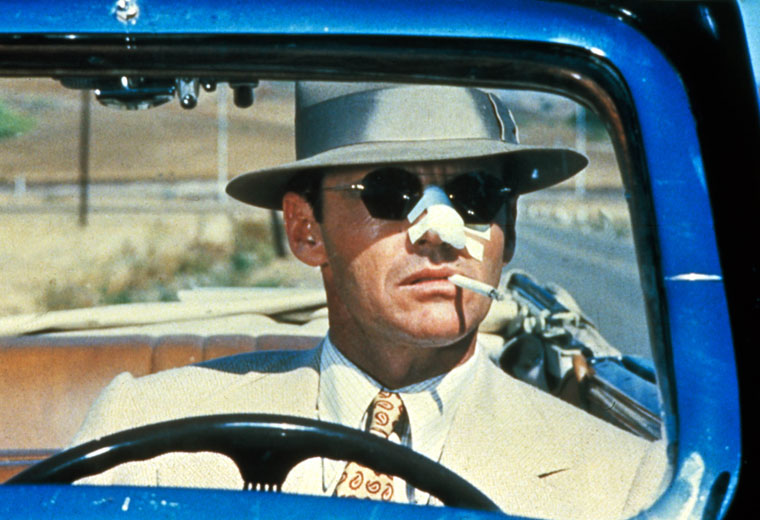 Chinatown is a classic for a reason you know. With its superb score, whip smart direction and an eminently quotable script all anchored by one of the finest performances of Jack Nicholson's career; it helped to breathe new life into the gumshoe genre during the 1970s. It also painted a picture of the private eye as most film fans know him today, a suit-clad, morally ambiguous hard case with a soft spot for femme fatales and a habit for cracking the kind of cases most other people wouldn't dream of taking on.
Watch brand new movies on demand every week with Virgin Movies. To find out the latest releases, press Home on your Virgin TV remote, then On Demand > Movies.
Not a Virgin Media customer? Hit the button below to find out more: