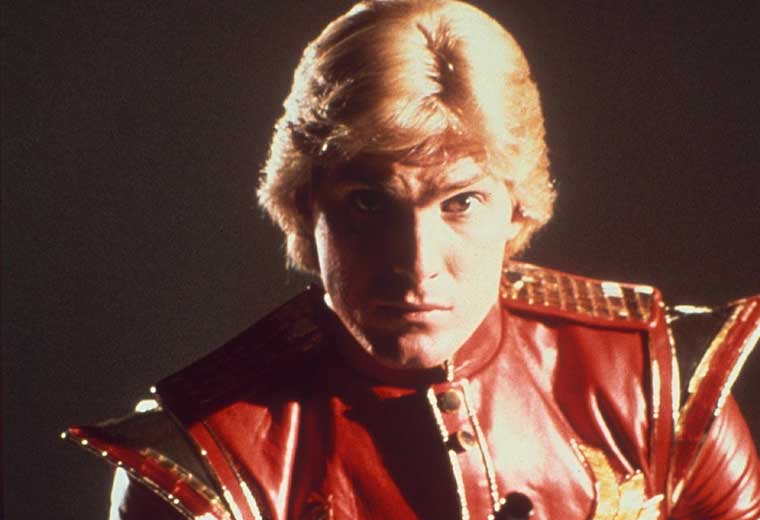 Before you start complaining that Flash Gordon isn't technically a superhero because he doesn't actually have any superpowers to speak of, there's also going to be a lot of Batman on this list so get over it. Besides, being super isn't so much a strictly physical attribute than a state of mind. And they don't come much more super than Queen.

Flash might be "just a man, with a man's courage," as Freddie Mercury puts it here, but he's a man who's been blessed with one of the most bombastic theme songs of all time so it doesn't even matter if he can't regenerate his flesh, control the weather or grow all big and green.
Prince – Batdance (Batman)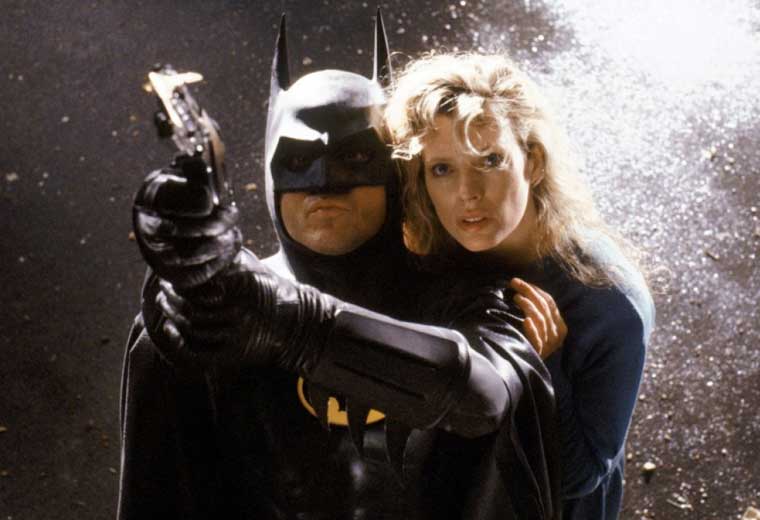 Commissioned to accompany Tim Burton's 1989 Batman adaptation, Prince's eleventh studio album might not be The Purple One's finest moment but it's still a lot of fun, and Batdance is particularly bonkers.

Prince's schizophrenic appearance in the video, dressed up as half-Batman and half-Joker, is matched by the heterogeneous nature of the music, which splices funk guitar licks, stadium rock solos, industrial dance beats, hip-hop scratching, samples from the film's script and elements of the 60s Batman TV show theme. Holy melting pot, Batman!
Partners In Kryme – Turtle Power (Teenage Mutant Ninja Turtles)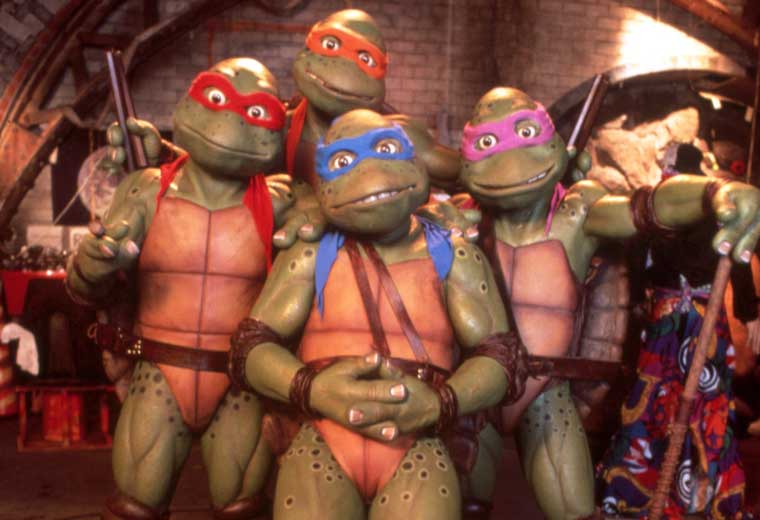 This single spent four weeks as UK number one in 1990, and deservedly so. It boasts an irresistibly catchy, vocoder-aided chorus refrain while the duo's rap verses are brimming with genius rhyming couplets, even if they do contain a glaring factual error: "Raphael, he's the leader of the group/Transformed from the norm by the nuclear goop".

Raphael's not the Turtles' leader! Leonardo is the leader, you slapdash fools! Still, Partners In Kryme proved leaders themselves by basically setting the blueprint for all those inferior novelty rap singles that Will Smith released every time he made a film.
Siouxsie & The Banshees – Face To Face (Batman Returns)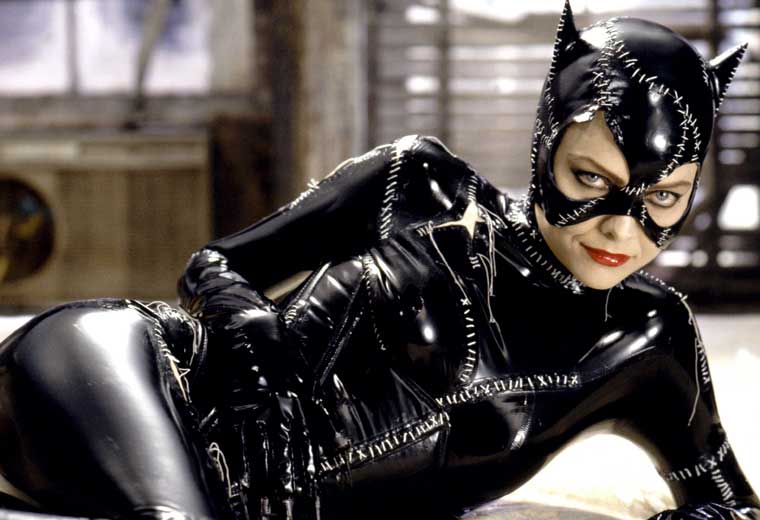 After the success of his first superhero movie, Tim Burton unleashed his full inner goth on Batman Returns. His film included a deformed, ooze-dribbling Penguin, a very S&M-looking Catwoman and Christopher Walken's scary face.

So out went Prince and in came gothic royalty in the form of Siouxsie Soux. The Banshees wrote this atmospheric, string-laden dirge in collaboration with Burton's long-term collaborator Danny Elfman. It peaked at number 21 in the UK, which suggests that the one thing it did lack was a few hip-hop verses about four sewer-dwelling turtles.

U2 – Hold Me, Thrill Me, Kiss Me, Kill Me (Batman Forever)
The brilliant Batman Forever soundtrack was a milestone moment in terms of cinematic tie-ins. Instead of asking someone like Prince to pen a whole album, 14 separate, diverse acts were invited to provide individual tracks, even though only five of them ended up in the actual movie.

The soundtrack's dramatic opener is Hold Me, Thrill Me, Kiss Me, Kill Me which is officially one of the least annoying U2 songs of all time and had a funky animated video which made Bono look a lot cooler than he does in the flesh.
Seal – Kiss From A Rose (Batman Forever)
Also on Batman Forever was this sensual smash. It had originally been released to modest success the year before, but was given a massive commercial boost by its inclusion on that soundtrack, going to number one in the UK, number one in the US, number one in Australia, and number 16 in New Zealand. What happened in New Zealand? Don't they know a bona fide show-stealing power-ballad soul classic when they hear one (complete with an oboe solo, no less)?
Smashing Pumpkins – The End Is The Beginning Is The End (Batman & Robin)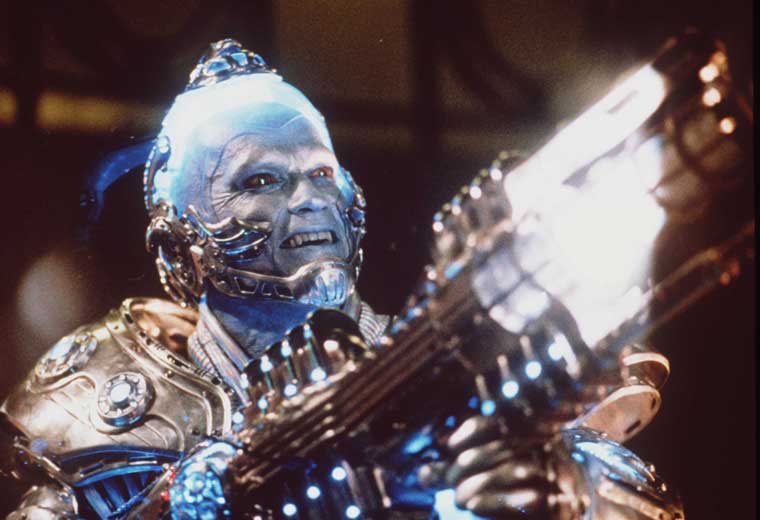 One of the worst superhero movies of all time, Joel Schumacher's 1997 Batrocity was essentially a vehicle for Arnold Schwarzenegger's Mr Freeze character to make a series of lame temperature-related puns such as "you're not sending me to the cooler" and "let's kick some ice".

On the plus side, it did include this industrial goth rocker which, along with the hauntingly mechanical Eye from David Lynch's Lost Highway soundtrack, was one of Billy Corgan's last great hurrahs before The Smashing Pumpkins' ability to generate high-quality material was SNOW MORE, as Mr Freeze would put it.
Chad Kroeger – Hero (Spider-Man)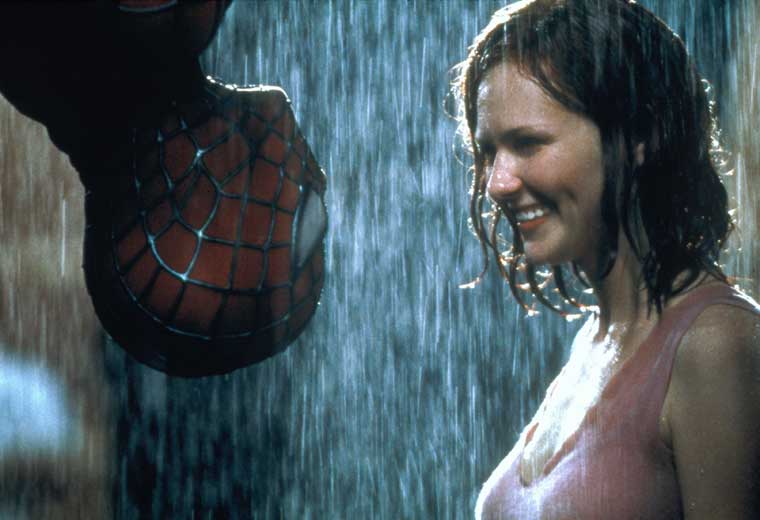 Say what you like about Chad Kroeger, he knows how to write a ridiculously anthemic rock ballad with fancy orchestral accompaniment and repeated, gravelly use of the word "hero". However much you might try to resist the draw of The Kroeger you simply can't help but sing along at the top of your lungs to this guilty pleasure, perhaps pretending that you're Spider-Man or at the very least that Josey bloke from Saliva. It's nothing to be worried or embarrassed about as long as you don't let it get out of hand. With great Kroeger comes great responsibility.
My Chemical Romance – Desolation Row (Watchmen)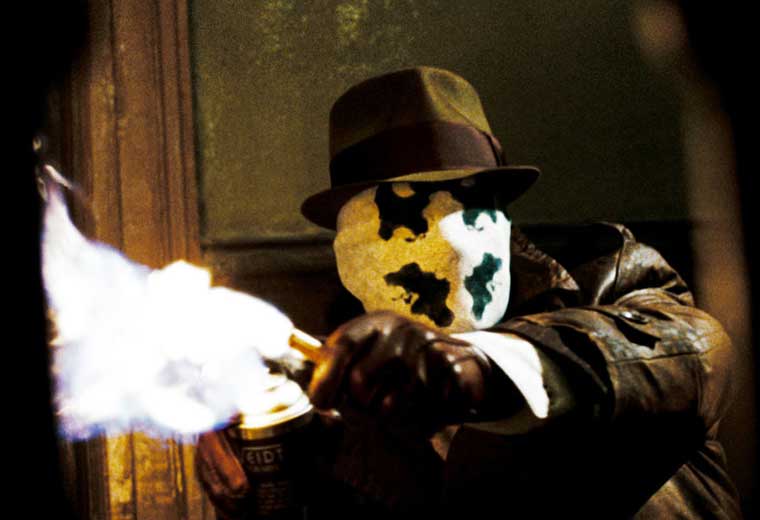 When Bob Dylan recorded Desolation Row in August 1965, it probably never entered his mind that his 11-minute allusion-heavy beatnik-Biblical epic would one day be covered by a group as historically significant as My Chemical Romance. MCR's version is shorter, faster, heavier and not without a certain snotty charm.

It's taken from the Watchmen movie which was directed by Zack Snyder, who also helmed the recent Batman v Superman flop. Maybe that flick would've had greater success if Zack had hired Gerard Way again or perhaps called it Batman v Superman v Watchmen v Turtles.
Tonight Alive – The Edge (The Amazing Spider-Man 2)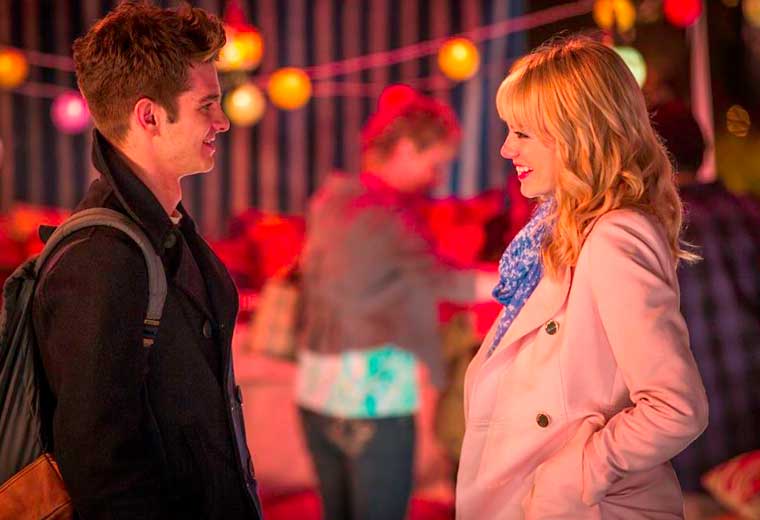 Why do so many grown adults enjoy superhero films? Probably because they take you back to the halcyon days of your childhood and adolescence, allowing you to momentarily escape the humdrum reality of work, energy bills, taxes and healthy oats-based breakfast cereals. Appropriately, that's also the kind of effect that this spunky mainstr-emo track has, with its contagious, heartfelt chorus and angsty pop-punk guitars. For a minute there, I almost forgot that I'm no longer a comic-reading 14-year-old. I almost forgot my true identity: Captain Muesli.