Based on the phenomenally popular young adult horror fiction series, this pacey and enjoyable horror-comedy stars Jack Black as author R.L. Stine (the real Stine also makes a blink-and-you'll-miss-it cameo), who needs help from his teenage daughter (Odeya Rush) and her two friends (Dylan Minnette and Ryan Lee) when a collection of sealed original Goosebumps manuscripts accidentally breaks open, releasing all of Stine's monstrous creations (notably The Abominable Snowman and The Wolfman) and setting them loose upon their unsuspecting town. Hot tip: you can drive off a werewolf by biting it with silver fillings.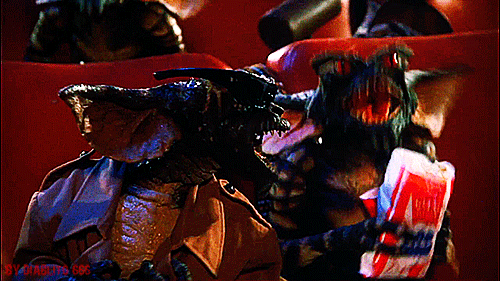 Director Joe Dante's Looney Tunes-inspired creature feature is a genuine cult classic, combining manic energy, surreal slapstick and dark-edged humour into a cautionary tale about what happens if you don't look after your cute-and-cuddly pets properly. When teenager Billy Peltzer (Zach Galligan) is given an adorable baby Mogwai, he forgets to follow the three golden rules (no bright lights, don't get them wet and never, ever feed them after midnight), which leads to an invasion of mischievous green monsters with mayhem on their minds.
3. Something Wicked This Way Comes (1983)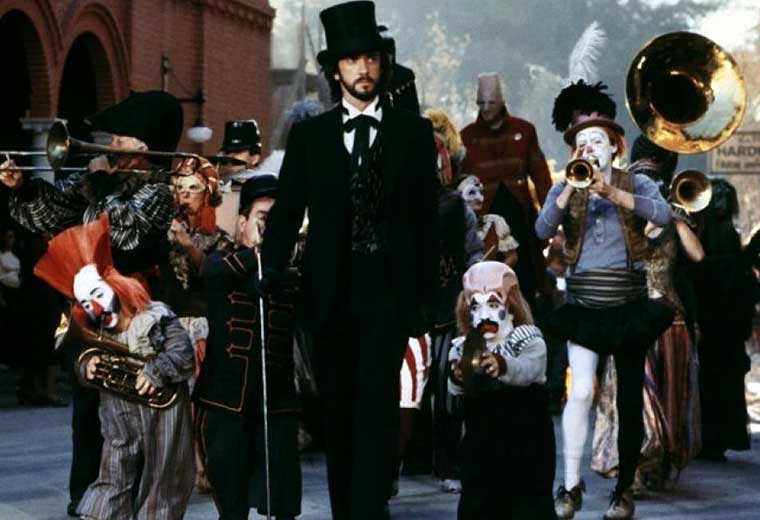 Adapted by sci-fi author Ray Bradbury from one of his own novels, this under-appreciated Disney movie gave Jonathan Pryce one of his best roles as Mr Dark, the demonic owner of a creepy carnival, who grants the inhabitants of a small Illinois town their deepest desires, but at a terrible price. Vidal Peterson and Shawn Carson play best friends Will Halloway and Jim Nightshade, two young boys who try to warn the townsfolk before it's too late.
An adaptation of the much-loved children's novel by Roald Dahl, Nicolas Roeg's deliciously dark tale stars Anjelica Houston as purple-eyed Miss Evangeline Ernst, whose position as the chairman for the Royal Society for the Prevention of Cruelty to Children at a convention in Cornwall is actually a cover for her true identity as The Grand High Witch, who has a secret plan to destroy England's children by turning them all into mice. Huston delivers one of her very best performances as Miss Ernst and her grisly witch make-up is truly hideous to behold.
Ron Underwood's tremendously entertaining monster movie stars Kevin Bacon and Fred Ward as a pair of repairmen who join forces with a seismologist (Finn Carter) and a survivalist couple (Reba McEntire, Michael Gross) to battle giant underground-dwelling worms in the dusty desert town of Perfection, Nevada. With affectionate nods to 1950s creature features, Tremors serves up a winning combination of scares and laughs, heightened by perfectly pitched performances and some superb creature effects. It also has an infectious sense of fun, as demonstrated by the scene where the three leads pole-vault away from the sound-sensitive "Graboids".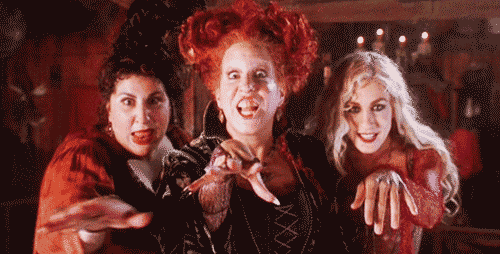 Despite receiving less than glowing reviews, Hocus Pocus went on to become something of a cult hit on VHS, in large part due to the comic performances of Bette Midler, Kathy Najimy and Sarah Jessica Parker as the Sanderson Sisters, three resurrected witches who come to modern-day Salem, perform musical numbers and attempt to regain their youth by sucking the souls of the local children. One particular comic highlight: Mary Sanderson (Najimy) riding a vacuum cleaner after her broom is stolen.
7. The Spiderwick Chronicles (2008)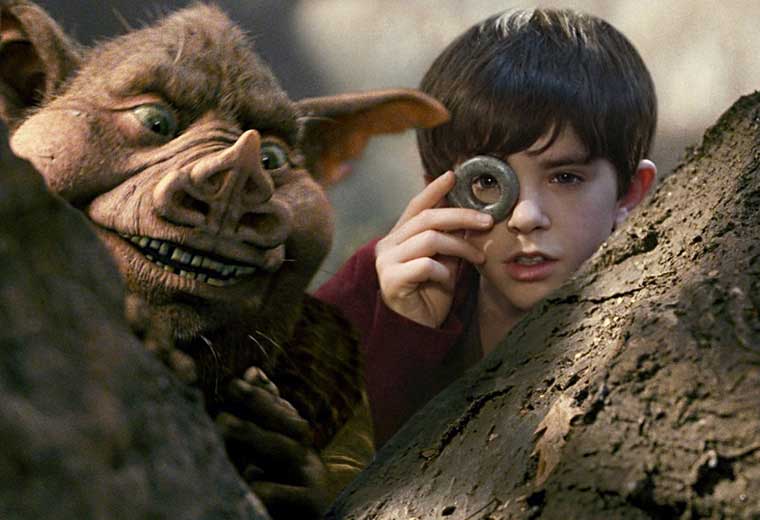 Based on a popular series of children's books, this lively fantasy adventure stars Freddie Highmore as a young boy who moves into a run-down mansion with his twin brother (also Highmore) and older sister (Sarah Bolger) and discovers a host of fantastical creatures (including a brilliantly cast Nick Nolte as the evil ogre Mulgarath) who are desperate to get their hands on a mysterious book written by his great uncle, Arthur Spiderwick (David Strathairn). Combining a strong sibling-unity message and some superb special effects work, the film also stages some delightfully inventive action sequences, such as the kids attacking goblins with ketchup bombs.
8. The Monster Squad (1987)
This 1980s cult favourite sees Dracula coming to America and recruiting Frankenstein's Monster, the Mummy, the Wolf Man and the Creature from the Black Lagoon to help him in his sinister plan to conquer the world. The only people who can stop him are the Monster Squad, a group of plucky 12 year-old kids who are all experts on how to kill monsters thanks to a diet of creature features and horror comics. As well as being very funny, Monster Squad is genuinely scary and has an endearing affection for classic Hollywood monster movies, particularly Frankenstein. Notable highlight: Dracula dynamiting the kids' empty tree house purely out of spite ("Meeting adjourned!").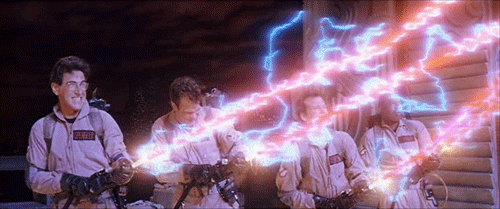 A phenomenal success on its release in 1984, Ivan Reitman's comedy classic went on to spawn a sequel, a Saturday morning cartoon, a series of video games and, thirty-two years later, an (imminent) all-female reboot. Bill Murray, Dan Aykroyd, Harold Ramis and Ernie Hudson star as a group of scientists doing battle with various spooky entities in New York, including poltergeists, demons and, oh yes, a giant Marshmallow Man. Reitman and the cast ensure that there are plenty of big laughs, but there are properly scary moments too ("There is no Dana, only Zuul..." etc), not to mention one of the all-time great theme songs. Who ya gonna call?