Harry is the life and soul of any party, he is brash, bullish and his intentions are far from honourable – he plans to seduce Marianne and win her back. But where did his mysterious daughter Penelope spring from and what is her role in Harry's scheme?
The hedonistic party atmosphere of the film takes on a darker tone and what unfolds is a dangerous whirlwind of passion and jealousy as the four characters swirl around one another and tension mounts.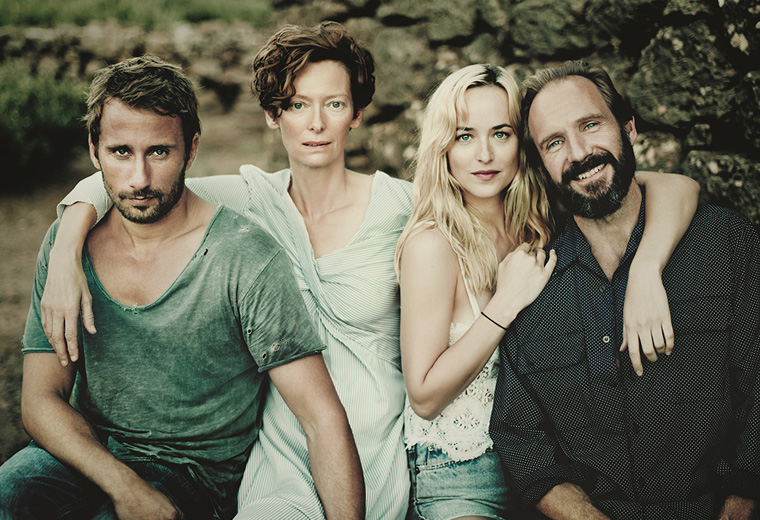 What do we think?
A Bigger Splash is compelling, absorbing viewing that is full of ambiguity and intrigue, it is totally unpredictable. The relationships between the characters are complex and intricate – in such a potent environment, anything could happen.
The cast is truly outstanding, the four central performances from Tilda Swinton, Ralph Fiennes, Matthias Schoenaerts and Dakota Johnson are an acting masterclass. The chemistry between Swinton and Fiennes in particular is electrifying. Swinton's performance is made all the more remarkable by the fact that she barely speaks a word. But it is Ralph Fiennes' motor-mouthed performance as Harry, the party lover who refuses to grow up, that really steals the show.
Director Luca Guadagnino (who previously directed Tilda Swinton in I Am Love) has made a film that is visually striking and stunningly beautiful, but it's so much more than just a pretty face. This is a cerebral, thought-provoking film too.
And just wait until you see Ralph Fiennes' dance moves…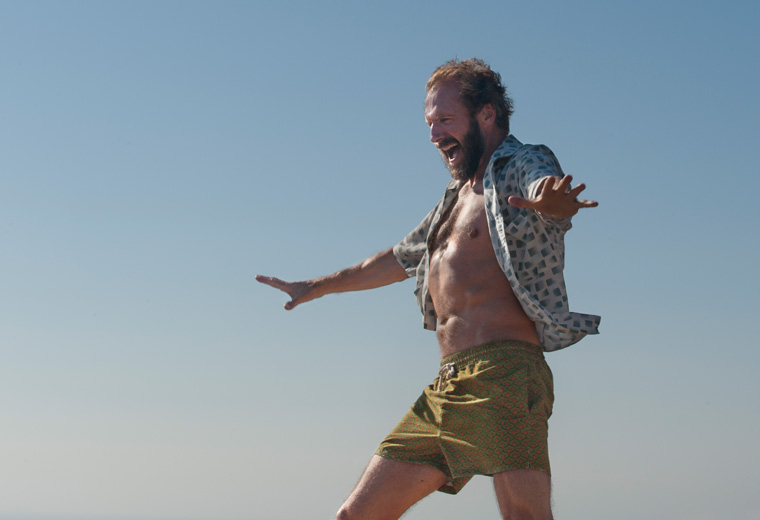 A Bigger Splash trivia
Tilda Swinton describes her character Marianne Lane as a mix of David Bowie, Chrissie Hynde and P.J. Harvey.
Cate Blanchett was the original choice of actress to play Marianne, while Margot Robbie was originally cast as Penelope, but had to leave the project due to scheduling clashes.
Tilda Swinton and Ralph Fiennes have previously co-starred in The Grand Budapest Hotel and Hail, Caesar!
A Bigger Splash is inspired by 1969 film La Piscine, which starred Alain Delon, Romy Schneider, Maurice Ronet and Jane Birkin.
During her school days, one of Tilda Swinton's classmates was the future Princess of Wales, Diana Spencer.
Dakota Johnson has acting in her blood – she is the daughter of Don Johnson and Melanie Griffith and the granddaughter of Tippi Hedren.