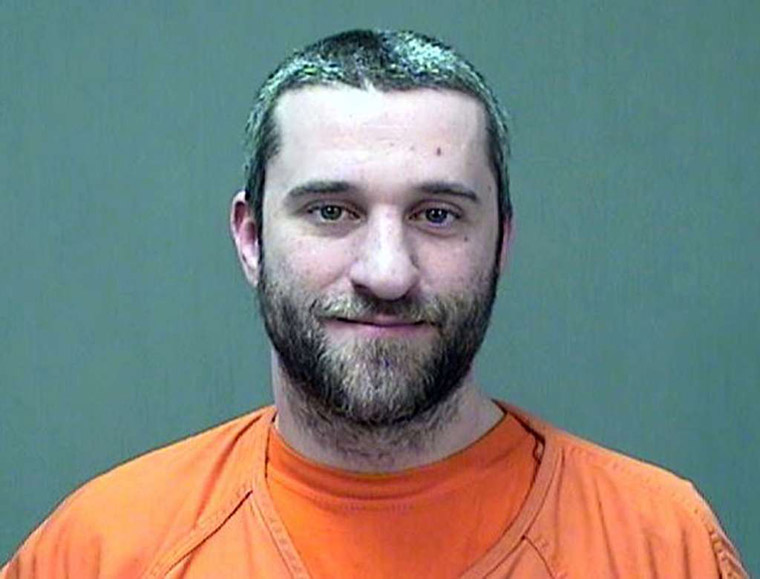 Better known as Screech, from Saved By The Bell, the actor spent four months in prison for stabbing a man with a switchblade knife in a bar brawl. He then broke his probation after his release, and was arrested again this May. Bad marks all round.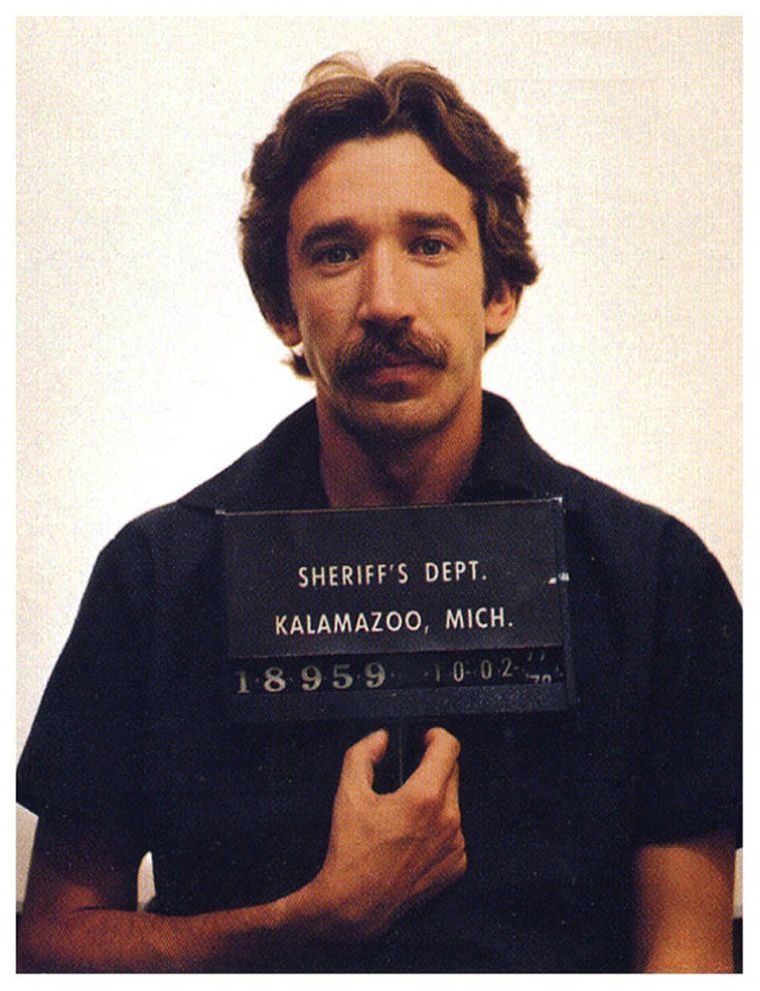 The comedian of Santa Clause and Toy Story fame has two arrests under his belt. In 1981, he was found in possession of over 650g of cocaine. In other words: he was dealing drugs. He almost got life imprisonment (which would have put a quick end to his burgeoning career) but managed to get his sentence reduced by handing over names of dozens of other dealers. He ended up serving two years and a bit. His second encounter with the law was for drunk driving, in 1997.
He's got a cool attitude, but Robert Downey Jr's struggle with drug addiction is a rather tragic story: he confessed that it had become an emotional bond with his father, who was also using. Iron Man was arrested in 1996 for possession of heroine, cocaine and a gun – and was in and out of rehab programmes and even prison before achieving sobriety. One of his weirdest exploits involves stumbling into his neighbour's house and falling asleep on one of their beds.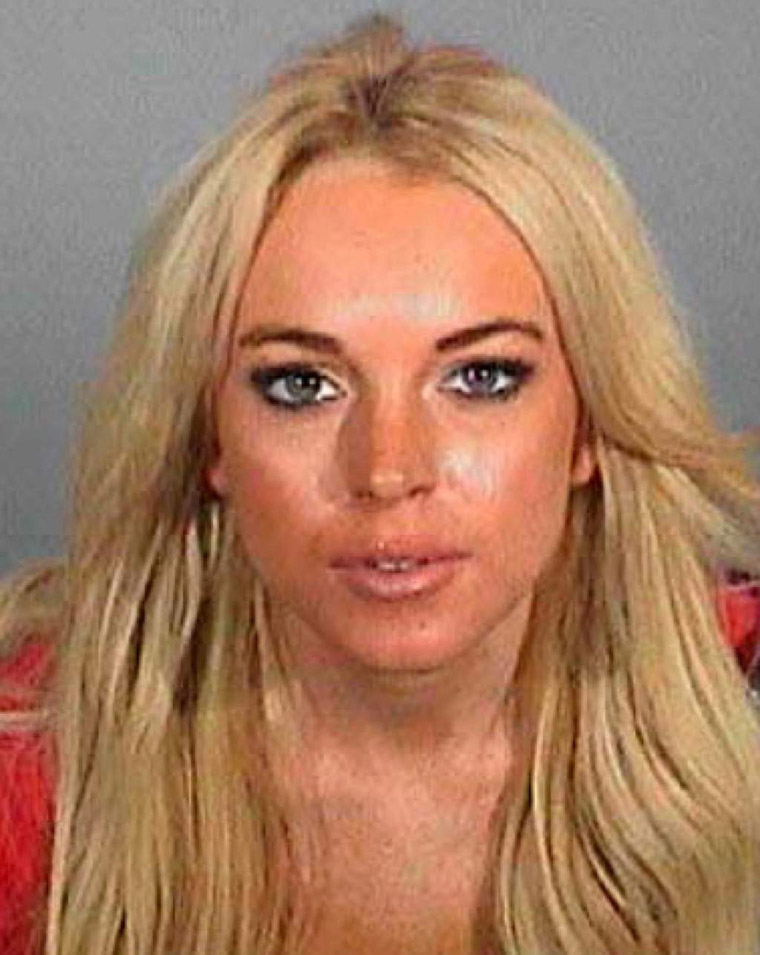 After a successful streak as a child/teenage actor, Lindsay Lohan's career stalled after her arrests for driving under the influence and possession of drugs. These dragged her into an interminable spiral of bails, suspended probations, and short stints in prison. Plus, there was even a strange burglary - she walked out of a jeweller's wearing a $2,500 necklace. She's picked herself up since then, however, and starred in a West End play. Go Lindsay!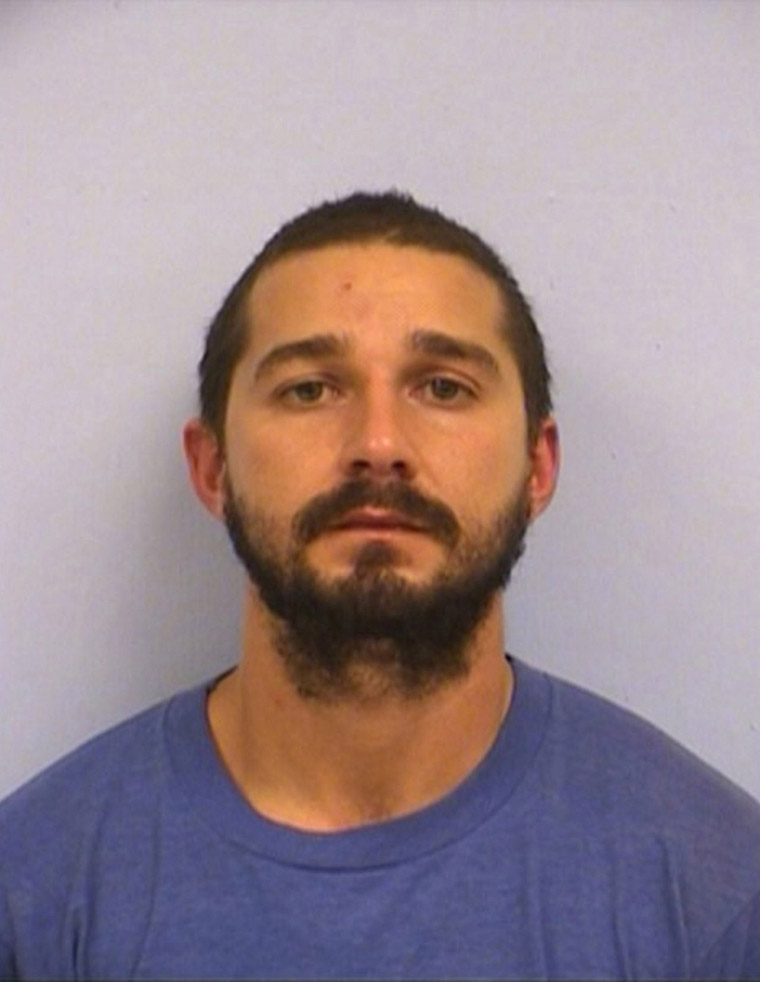 Shia LeBeouf has impressed and shocked us in equal measure with his all-round weirdness – including turning up to a film premiere wearing a paper bag on his head. Bold, or plain mad? We can't quite decide. His wacky behaviour has also led to multiple arrests. His more curious crimes include purposefully running into his neighbour's car (which was in the way of his garage), and disrupting a performance of the musical Cabaret on Broadway. Chillax, Shia. Just chillax.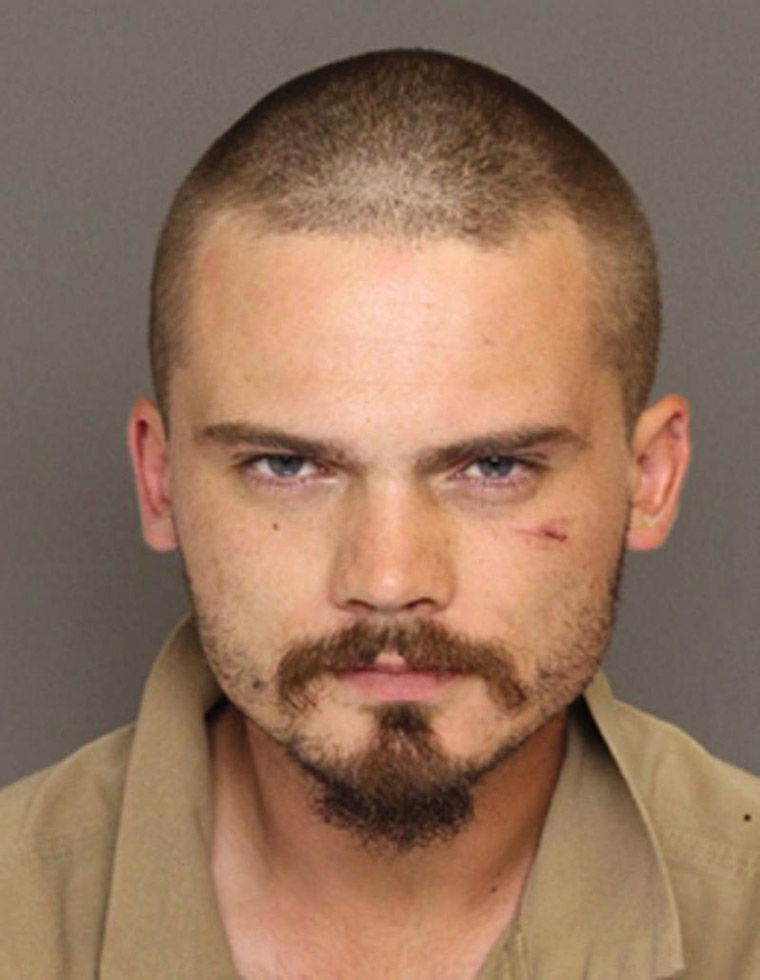 Jake Lloyd, aka young Anakin Skywalker in The Phantom Menace, has had a troubled life off-screen. In a remarkable irony, he was arrested for reckless driving – an attribute which, for Anakin, went a long way. Do you remember that epic pod race?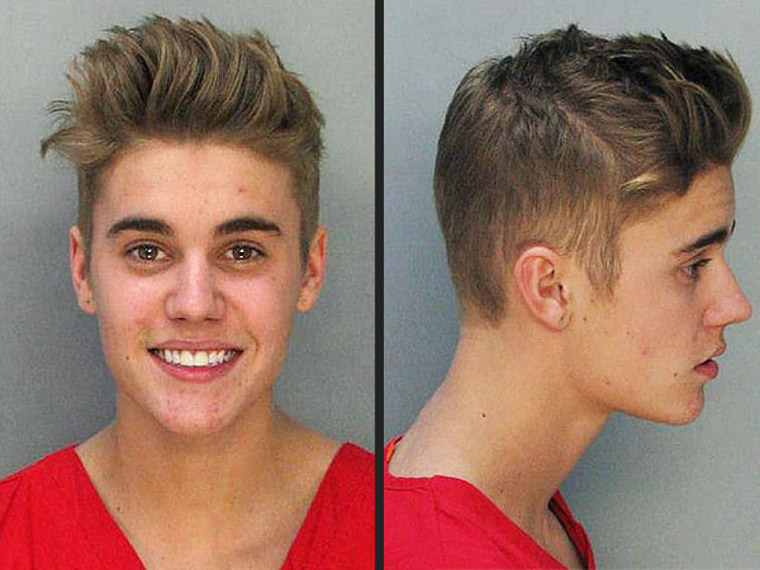 We just need to say: Bieber has the most photogenic mugshot ever. How does he look so happy? His crimes range from the plain silly, like throwing eggs at his neighbour's house, to the rather more serious, such as driving under influence. The latter arrest sparked a petition across the United States requesting that the Beebs be deported from the country (he is, of course, Canadian). It gathered over 270,000 signatures, but the Obama administration declined to comment. And well, now Bieber is back on the straight and narrow, and we've all agreed that his new album is dead cool. All is well for Beliebers.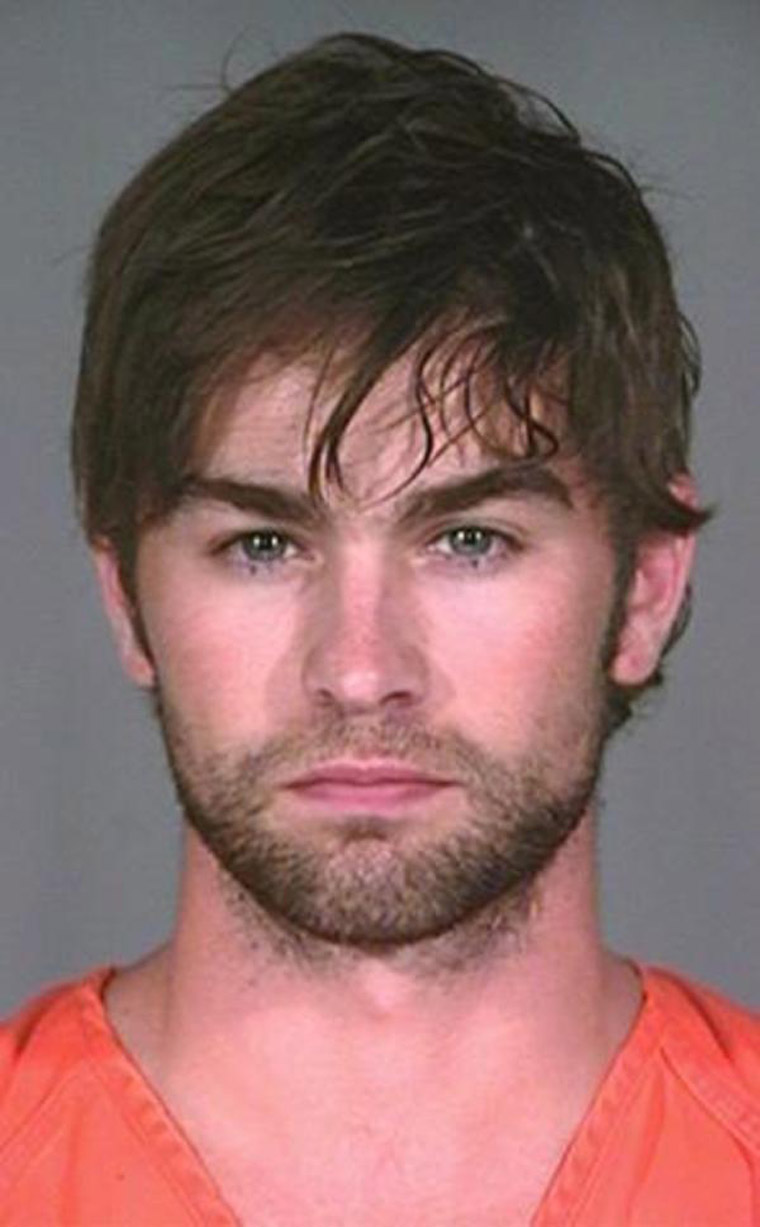 The Gossip Girl actor was arrested for possession of marijuana, real bad luck given that this is now legal in several US states. At least he managed to escape imprisonment and was sentenced to 24 hours of community service instead.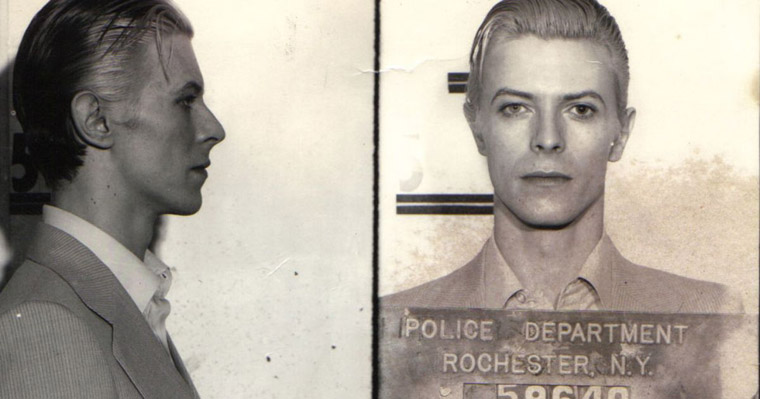 In 1976, David Bowie was arrested in Rochester New York, along with Iggy Pop and another friend, on charges of possession of marijuana. The court ultimately declined to take on his case. The incident has however given us the very coolest of mugshots.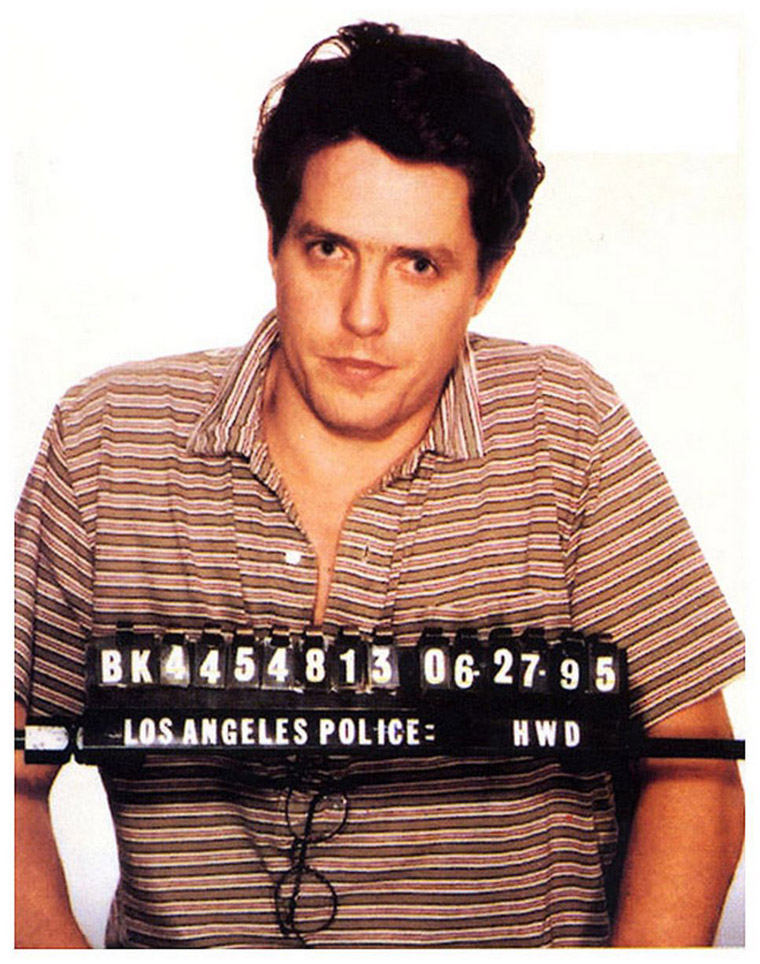 In 1995, shortly after his Four Weddings And A Funeral success, Hugh Grant was arrested in LA with prostitute Divine Brown for lewd behaviour, leaving us this very, very, awkward photo.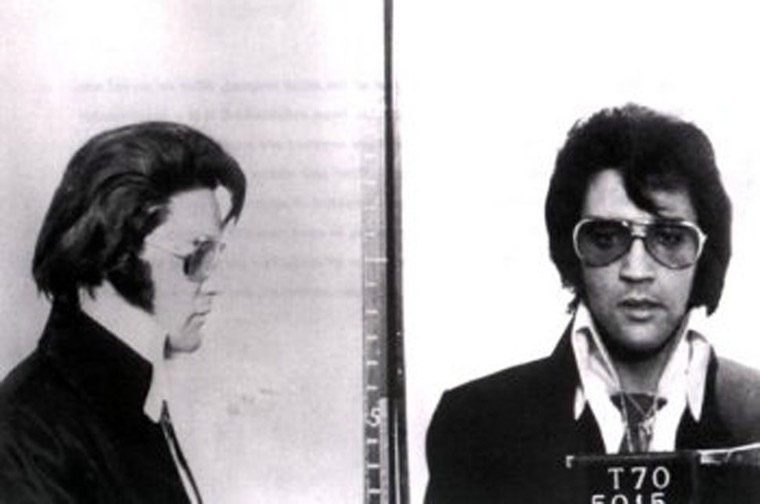 Elvis looks rather dashing in this 1970 mugshot – and he'd love to have you believe that you weren't supposed to see it. But it's entirely fake. The rock n' roll legend persuaded Denver officers to let him pose. Hence the awesome shades.
Another gorgeous mugshot, though shrouded in mystery. Some say it was faked, either as promotional material for Prince's second album, or by a fan as an April Fool's joke. But there are also rumours that Prince was arrested after the theft of a megaphone in 1980 – and that this is where the photo might come from. Confusion reigns, but given how gorgeous his hair looks here, we'd really prefer believe that it isn't real.

Don't forget – Orange Is The New Black season 4 comes to Netflix on Friday 17th June. Don't miss it!