1. Party it up (How To Be Single, Trainwreck)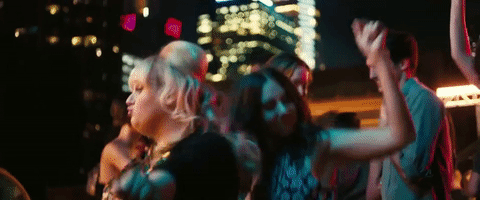 2. Lip sync like it's nobody's business (because it isn't) (Bridget Jones's Diary)
Does being single give you the right to lip sync to Céline Dion like it's 2001? YES. Absolutely yes. Bonus points if you do it in your PJs too. Then, just like Bridget, you're welcome to complain about your lack of dating in your diary, and set yourself entirely unrealistic health goals.
3. Tend to your friendships (Romy and Michele's High School Reunion/Superbad)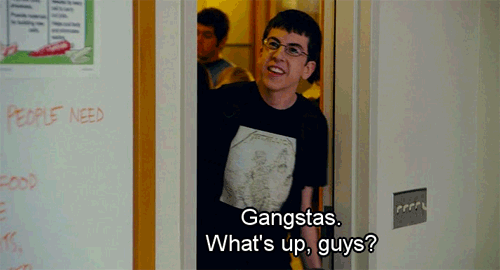 After all, there are no greater joys than planning mischief with your friends, especially when you're all solo. Like Romy (Mira Sorvino) and Michele (Lisa Kudrow), you might scheme to impress everyone at your high school reunion (as in the aptly titled film Romy and Michele's High School Reunion). Or follow the path set by Seth (Jonah Hill), Evan (Michael Cera), and, um, McLovin (Christopher Mintz-Plasse), Superbad-style, and consolidate your friendship in a night of ridiculous antics.
4. Beef up your CV (Legally Blonde/Up in the Air/The Pursuit of Happyness)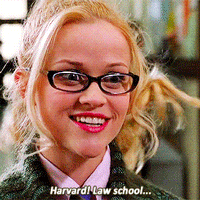 Time outside of a relationship is time to work on that awesome career of yours. Like Elle (Reese Witherspoon) in Legally Blonde, try out grad school, and show up your snooty ex-boyfriend. Or take advantage of your flexibility to take on lots of work travel, like Ryan (George Clooney) in Up in the Air. (Though seriously, don't. That film is brilliant, but Ryan's life is depressing.) Or you could find a way to finally make your big break, The Pursuit of Happyness-style. The choice is yours.
5. Reconnect with your siblings (Frozen)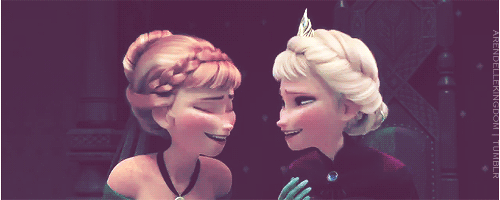 What's a terrible way to deal with singledom? Accepting a marriage proposal from the first creep that comes your way. So what if he's from the royal family of a neighbouring country? Just. Don't. Trust. The. Guy. Let it go. (Sorry, we couldn't help it.) Instead, try and get your know your siblings a bit more - they may have hidden talents. Like being great at singing, and having magic powers and stuff. And who knows, one of these days, they might really need your help.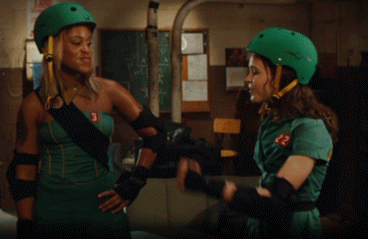 Sometimes, you need an awesome new hobby that comes neatly packaged with an awesome new group of friends. For Bliss (Ellen Page), in Whip It, that's roller derby. The tough sport and her new crew allow her to grow up, and improve her relationship with her family in the meantime. And she quickly realises that she doesn't need a guy to be a winner.
7. Change the world (The Help, Erin Brokovich)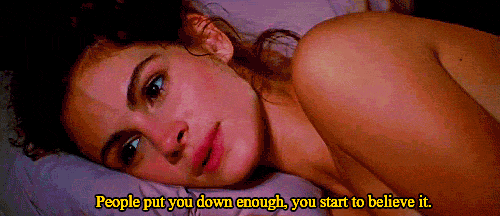 All you need is to find your cause, and voilá! Your chance to use your singleton time meaningfully is here. Like Skeeter (Emma Stone) in The Help, you might battle against discrimination and transform your community for the better. Or join team Erin Brokovich (from the eponymous film) and take down evil corporate giants who are wayyy abusing their power. And like both women, you can perhaps subvert some stereotypes along the way.
8. Search for yourself (Wild/Tracks/Eat, Pray, Love)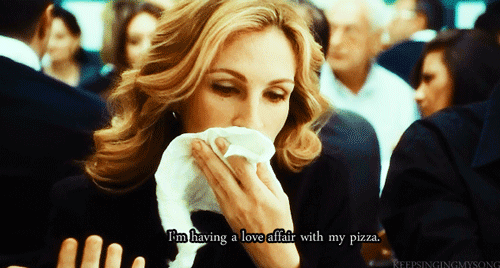 Sometimes we just need to get away from the world and figure out what it is we want out of life. Like Liz Gilbert (Julia Roberts) of Eat, Pray, Love, you can do it the cosy way: eat Italian food, meet Javier Bardem, and find a wise man in Bali. Or you play it tough like Cheryl (Reese Witherspoon) in Wild, and hike thousands of miles across mountains on your own, just because you can. For bonus points, take camels along, like Robyn (Mia Wasikowska) in Tracks, who crossed the Australian desert on her own.
9. Date your computer instead (Her)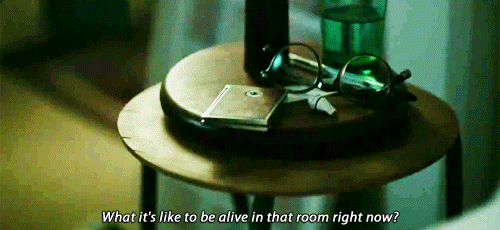 Tired of playing the dating game? Disillusioned with people? Try something else instead: dating your Siri. In the film Her, Theodore (Joaquin Phoenix) falls head over heels for Samantha (Scarlett Johansson), the voice of his operating system. As you might expect, it doesn't work out exactly perfectly, but at least for a while, he's happy and in love while single.
10. Try everything (Frances Ha/Mistress America)

A simple one: embracing new experiences, whatever they may be. In both Frances Ha and Mistress America, Greta Gerwig plays confused yet determined characters who are trying to figure out life and what to do with all of their burning ambition. They end up taking small jobs, trying to open a restaurant, playing in a band, choreographing a dance... and waiting to see what sticks.