After England's gut-wrenching draw against Russia in their opening group game on Saturday evening, Roy Hodgson will have to find a new magic formula to guide the Three Lions past Wales this afternoon.
Despite looking good for much of the Russia game, England failed to see out the victory, letting in an agonisingly late equaliser which left Hodgson with one hell of a task.
One point is simply not good enough and the tie with Wales now becomes an even more important match with the winner likely to finish top of their group.
The fiery Dragons surprised many with their victory over Slovakia and England will have to find a way past the wondrous Gareth Bale if they're to get three points from this crunch tie.
But how will Hodgson tweak his squad selection to get past the Welsh? He has many formations to choose from and plenty of top-class players at his disposal but which ones will make the grade?
Using the Virgin Media Lineup Builder we chose a team we think can extinguish the Dragons' fire at 2pm today.
Realistic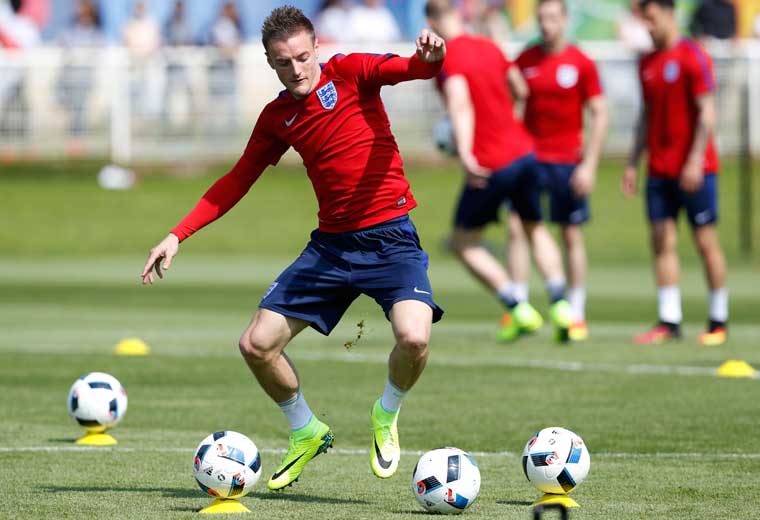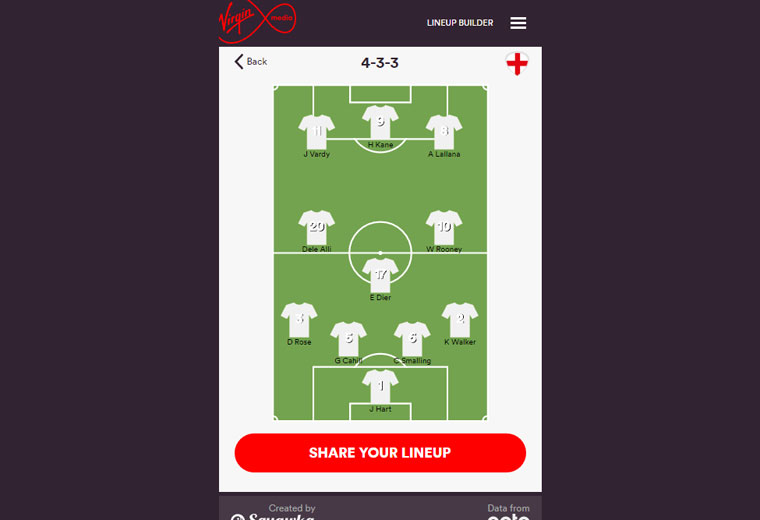 Hart, Walker, Smalling, Cahill, Rose, Dier, Rooney, Alli, Vardy, Lallana, Kane (4-3-3)
Pretty similar to the team that got a draw to Russia with only one slight change. Sorry Sterling...
England were pretty impressive in the first half of their opening game but seemed to lack efficiency when it really mattered. With a little more luck they could have been two or three up at the break but the pressure is now on Kane (our new Alan Shearer) to provide a ruthless cutting edge.
Hodgson will keep faith in his first choice striker and rightly so. Kane was the Premier League's top goal scorer, netting 25 times, and has proved he is more than capable of bringing his good form onto the international stage.
Admittedly, he didn't have a great game on Saturday but form is temporary whereas class is forever permanent. Playing up against central-defenders that he's played against before will be easier for Kane who we reckon can fire England to victory.
In regards to the defence, it's hardly surprising that it stays the same. Hodgson really doesn't have many options to play with and the back five (including Joe Hart) did enough in the first game to warrant their place in the second.
So, the only change would be Sterling. The Manchester City starlet was, and still is, the future of English football but he simply hasn't played enough this season. He looked short of confidence, fitness and ideas against Russia, with his place in the team being questioned by many fans.
It seems like a simple swap for Hodgson. Take Sterling out, and replace him with England's cult hero, Jamie Vardy.
The Leicester striker was brilliant last season and can still be effective when deployed in a wider attacking position. He may not have the best defensive game but neither does Sterling, so it seems a no-brainer. Give the nation a party Roy!
The "alternative" choice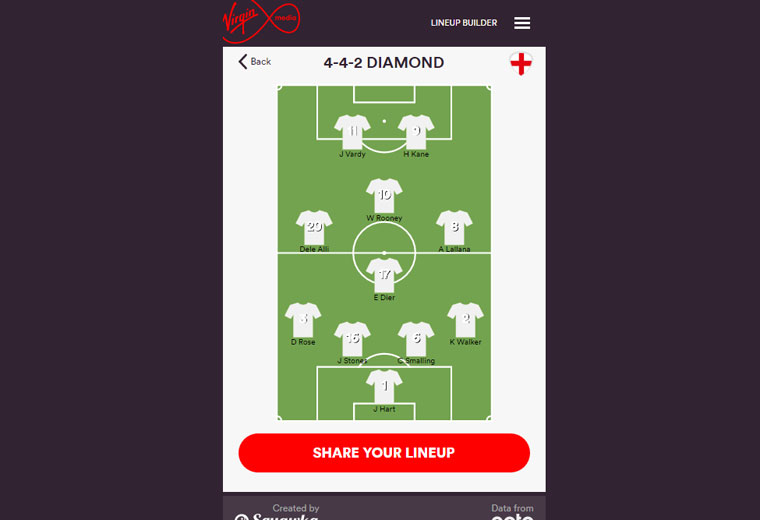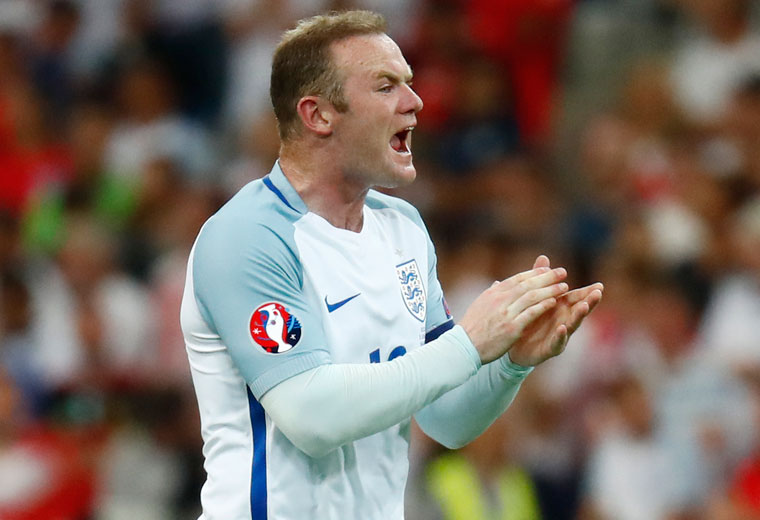 Hart, Walker, Smalling, Stones, Rose, Dier, Lallana, Alli, Rooney, Vardy, Kane (4-4-2 diamond)
Note the formation. Yes, small change but it could make a world of difference.
And before you die-hard England fans kick-off, we know this has been tried before and it didn't quite work. And, for those who don't know, Hodgson tried this diamond shape in England's last warm-up game against Portugal which the Three Lions eventually won 1-0.
Despite the win, the team was widely lamented for the performance which looked laboured against a Portuguese side who were down to ten men for most of the match (after their defender Bruno Alves karate kicked Kane in the head, yes really).
With that in mind you might think we are mad for picking this line-up but you never quite know. Admittedly it didn't work the first time but who's to say it won't work against the Welsh?
Although Rooney played very well in his midfield role on Saturday, pushing him further forward (at the advanced point of the midfield diamond) can only be beneficial for England IF others around him perform.
The man scores goals (yes, he still does) and he can still be the creative catalyst for England. It appears Hodgson is intent on playing attacking football this summer and playing Rooney in a slightly more advanced position could let the other attacking players free.
It could, of course, not work like last time. But we're going for an alternative line-up remember...
Also, note the addition of John Stones. Although Cahill played reasonably well at the weekend, Hodgson might want to give Stones a chance. His pace would certainly help quell the danger of Wales' viscous counter-attack.
Mixing up the attack and taking a risk with injuries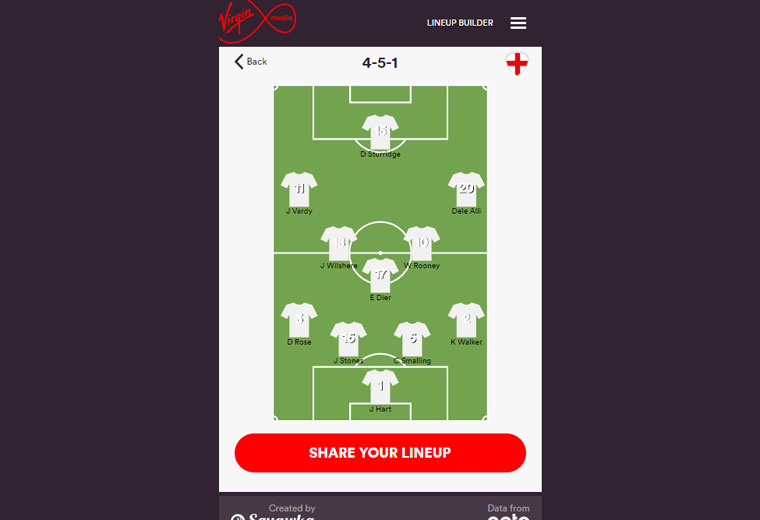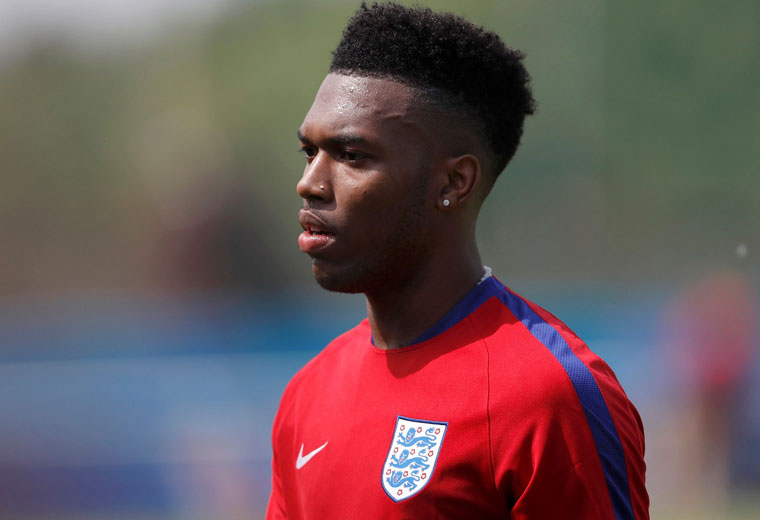 Hart, Walker, Smalling, Stones, Rose, Dier, Rooney, Wilshere, Alli, Vardy, Sturridge (4-5-1)
Is Hodgson feeling ruthless? Because Kane hasn't set the world alight so far...
The Tottenham striker dropped a bit deep against Russia and it sometimes left the Three Lions without a focal point. There is one man who could change that.
There is no danger of Daniel Sturridge not acting as a striker. The injury plagued forward is rarely seen in a defensive position so would certainly provide a focal point to England's attack and he is probably the best natural finisher in the country.
Give him the chance and he might prove to be the difference...
This tactical arrangement would see Dier drop deeper to marshal the back four whilst pushing Alli and Sterling out to the wings.
Pushing Alli further up the pitch to cause his damage would also make way for Arsenal's Jack Wilshere. The cockney geezer would certainly provide a bit of grace to that midfield, with his bursting runs and composure in possession.
Whether he is capable of playing a full match is yet to be seen (the lad has only played one full league game in two seasons) but he is probably England's most comfortable passer of the ball.
He can also help unlock the Welsh rear-guard which you would imagine will be pretty stern on Thursday. Chris Coleman is bound to set up his team to counter-attack so England need to find a way past a dedicated defence.
Think you know better? Build your own England lineup using the Virgin Media Lineup Builder!