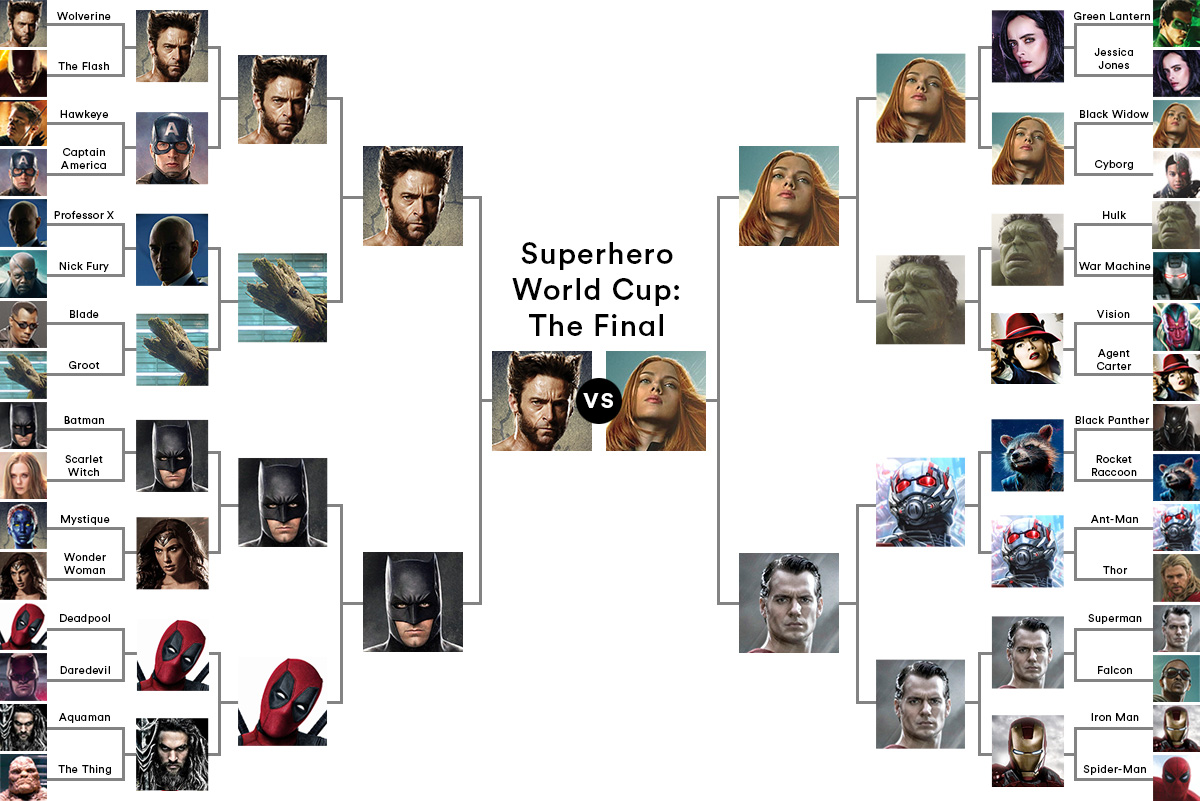 If the purpose of the Superhero World Cup was to ascertain who was the finest superhero currently in action, then it threw up several surprises. Who can forget the shock first round exit of Spider-Man? (Rumour has it he threw his match because he had homework). The Hulk's no-nonsense fighting style saw his matches over in seconds – his entire bouts went viral in gif and Vine form. Some bookies paid out on a Hulk win... but they didn't count on Black Widow.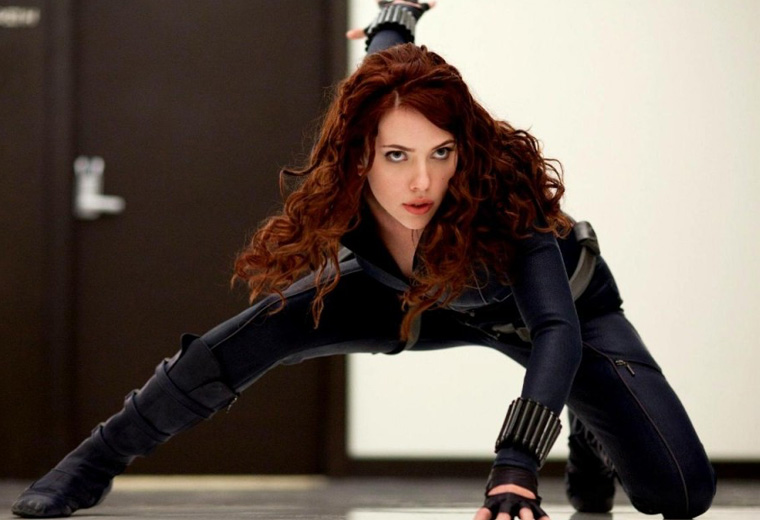 Undoubtedly the hero of the tournament, Natasha Romanoff started as an also-ran but won hearts with her unconventional battle techniques and glib quips in times of extreme danger. Black Widow has defied the odds to get to the final, leaving Kryptonians, Gamma monsters, private eyes and robot men in her wake. As the final with Wolverine approaches, we hear she's signed a deal to be the face of the official Superhero World Cup videogame. Finally, some gender equality for female Marvel superheroes. (Tournament organisers would not reveal how much she was paid).
The final has arrived. Wolverine has cut through the competition like a knife with sideburns through hot butter, but all bets are off when the Widow takes to the stage. It's unpredictable, it's impossible to call, it's happening right now... Superheroes. Bloody hell.
The Final
Wolverine vs Black Widow
The crowd erupts as the battle begins. Wolverine is sporting the same scowl he's had on since the first round: if it ain't broke, don't fix it. The poor reviews for X-Men: Apocalypse don't seem to have affected his attitude, which has always been lousy.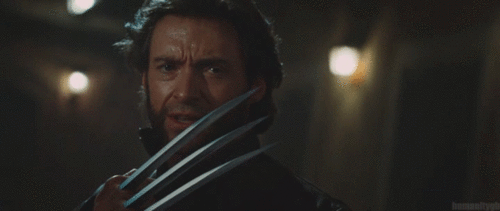 There's one slash to the arm! A direct hit! That's got to hurt - and another to the stomach! Ouch! Black Widow is putting up a brave fight, but it has quickly become apparent that... erm, oh yeah, Black Widow doesn't actually have any super powers, does she? More blows land. The Widow looks beaten. Wolverine is actually smoking a cigarette.
The adjudicators look puzzled as the bloodshed continues. "But Black Widow is in the Avengers, right? She must have powers. Super strength, maybe?" says one judge. "She definitely can jump quite high," says another.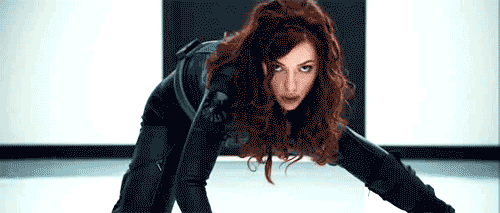 Wolverine wipes the Black Widow's blood off his claws. It's over, and just look how happy he isn't. He takes his trophy, fills it with Canadian beer and scampers off into the wilderness a champion. I guess it's true what they say: don't pick a fight with a man with an indestructible metal exo-skeleton and claws with regenerating health and anger issues.
Black Widow gave it a good go, but she bows out as runner-up, bloodied and beaten but still ranking higher than Wonder Woman: "It's all I wanted," she tells post-match reporter, Clark Kent. But there's one final stab in the back: news reaches the stadium that The Avengers have changed their entry policy to enforce a new member rule: 'super-powers only'. The tournament may be over, but the fight for equality has just begun...
Winner: Wolverine

Congrats to Wolverine – a worthy winner. Recreate your own superhero smack down with all the best comic book movies, plus the latest releases, available to rent now from Virgin Movies. Click below to watch online, or if you're a Virgin Media customer, press Home on your remote, then On Demand > Movies.